Advice
6 Tips For Marketing Successfully During a Recession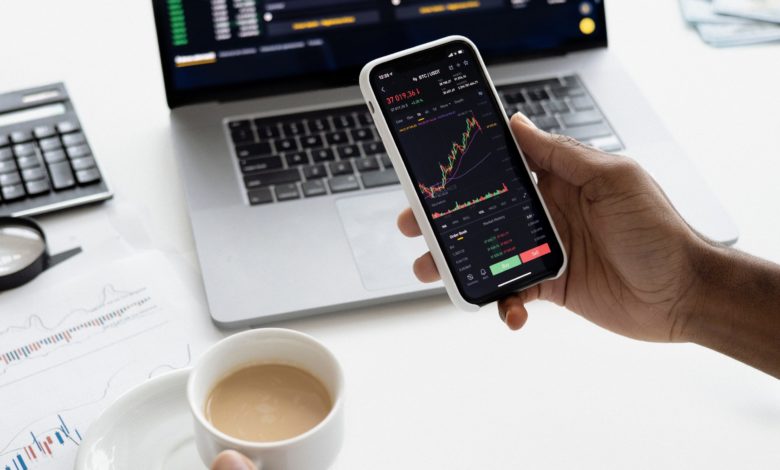 The history books show that investing in marketing strategies during times of high market volatility and uncertainty can not only save companies but position them as industry leaders, too.
It has been documented by Forbes that during the Great Depression, in the 1920s, cereal company Kellogg's doubled their advertising investment (designing mascots like "Snap", "Crackle" and "Pop") and launched a new product: Rice Krispies. Consequently, Kellogg's profit grew by 30% and the company became the top brand in their industry.
Quite impressive. But the truth is that Kellogg's is not the only company that has managed to become an industry leader during an economic downturn. Amazon's sales grew by 28% during the 2009 recession. The tech giant continued to innovate, launching new products and brands like Kindle, and that bet helped them become the megacorporation they are today.
Clearly it is possible to grow during a recession, so let's have a look at how to market successfully during a period of economic downturn.
1.  Take chances
Taking a measured risk during a time of high market volatility can pay dividends in the long run. The Kellogg's and Amazon examples are living proof of this theory.
A favorite random CEO nugget of knowledge is Clint Robinson's (CEO of Go Switch) motto: "Taking calculated risks and being open to new opportunities, leads to self-discovery and self-confidence".
It may be scary at first, but a recession might be the perfect time to start implementing new ideas and take a big swing at them. You could begin by exploring different marketing strategies like gamification or influencer marketing.
2.  Adjust your goals
A recession is a period of time that carries a series of unique consequences for many industries. For this reason, it is important to have the big picture in mind when you are setting specific goals regarding your marketing strategies and sales.
If your business is trying to power through an economic downturn, you should reconsider your sales KPIs (Key Performance Indicators). Remember, aiming to reach realistic but ambitious KPIs is an essential CEO hack for business owners trying to grow during a recession.
If a specific marketing campaign or the launching of a new product or service is not giving you an instant profit, do not jump to conclusions regarding what is working and what is not. Adapt to the new reality and invest your time and resources intelligently.
If your workforce is currently working remotely, these goals should be realistic. There is a possibility that the sudden change to remote working affects your marketing roadmap. But, remember that your goals should remain just as ambitious as the ones you would set if your marketers were working in the office.
If your remote workforce is struggling to reach your desired KPIs, you must give them the proper tools to do so. Productivity software programs can be a very useful tool for remote workers during a recession, such as that which may be caused by a pandemic.
3. Track everything
It probably won't come as a surprise to you, but a recession is not the best time to have products sitting on shelves. Or even worse, taking the wrong lessons from the Kellogg's and Amazon examples and trying to launch a new product when your shops are full of current merchandise that is not selling at all.
For this reason, you should probably consider implementing an inventory management system to help you track your sales, especially if you run an eCommerce company that operates in the retail industry.
Additionally, you can start by tracking and analyzing your sales process. The best way to do so is to invest in pipeline management software that allows you to see what your strong points are and which areas of business you need to work on.
A pipeline management program can help you identify how to generate more leads and, even more importantly, how to convert more leads.
These ideas will be essential in order to successfully launch a marketing campaign during a recession since leads are less likely to convert due to the impact the recession has on their purchasing power.
Additionally, if you have the suspicion that your eCommerce website is not doing well, or you just simply want to make the most out of your online presence, you should consider looking at your SEO analytics in order to see what things need improvement.
4. Work as a team
Here is something that you need to hear: It doesn't matter what marketing strategy you decide to go with, how detailed your roadmap is, or how much you analyze your metrics, none of it will make any change if your marketing team is not working as a unit.
The pandemic has forced many businesses to work remotely, and this compulsory shift to telecommuting has the potential of keeping your marketing team isolated. The best way to nurture a truly collaborative environment during the recession is to invest in new tools like a group video chat app.
If every staff member doesn't row in the same direction in tough times,your business will suffer. You must ensure that everybody is on the same page here, that is why you need sales collaboration – communication and collaboration tools for sales teams.
5. Analyze your leads' behavior
Up to this point we have mostly looked at how companies can adapt to an economic downturn. However, it is important to acknowledge that recessions are difficult times for everybody, and leads are affected by them too.
During a time of economic turmoil, priorities change, and your leads will change too. Having a deep understanding of what your potential customers need and expect from you is always important, but listening to them during a recession is even more vital.
For this reason, you should start by looking at social listening to generate sales and adapting your marketing profiling techniques, changing your buyer personas to fit the current state of the market.
6. Focus on keeping your clients
Sometimes, during times of economic turmoil, companies obsess over the idea of converting leads in order to boost their profits. However, this mentality can lead to massive churn rates (in the case of subscription-based services) or disengaged and unhappy clients.
A recession is the best moment to invest in your brand image to retain customers. The best way to do so is to focus on providing excellent customer service and use different marketing strategies, like loyalty-deals, that reward loyal client.
This will not only help you keep your current clients, but it may also attract new ones! A great client support service translates into excellent reviews, and UGC (User Generated Content) such as reviews and comments on social media are great publicity during a recession.
Author Bio:
Elea Andrea Almazora- RingCentral US. Elea is the SEO Content Optimization manager for RingCentral, the leader in global enterprise communication and collaboration solutions on the cloud. She has more than a decade's worth of experience in on-page optimization, editorial production, and digital publishing. She spends her free time learning new things.