Building a team involves more than just the right hiring and effective management. As a business leader, you have to build strong working relationships with each member of your team as opposed to instilling fear. Consider their feedback to show you value their input and work on communication within and between you and the team. It's not easy but it's workable.
Here's how entrepreneurs and business owners build effective teams.
#1- Go for people with a different perspective
My advice on building a team is to focus on choosing people who will challenge you and compliment your weaknesses. Everyone has things that they are good at and their own individual perspectives. When choosing employees try to know what yours are and pick people for your team who can bring a different perspective while being experts in the things you are not. This will lead to a more well rounded team that makes you more effective overall.
Thanks to Mark Daoust, Quiet Light!
---
#2- No Device zone for team-building activities
Staying on top of social media can eat up a good chunk of your team's time. Whether they're sharing your business's latest happenings or responding to queries, keeping customers engaged with your brand may sometimes leave little room for personal interaction amongst employees. By implementing a No Device zone for your team-building activities, your staff has a reason to step away from their laptops, put down their phones, and get in the game. Without the distraction of scrolling through social media, people are more present and in the moment. In addition, this genuine interaction allows the flow of open communication needed to foster that team mindset.
Thanks to Jared Pobre, Caldera + Lab!
---
#3- Set a good example
My children helped me see that an effective way to build a team is through leading by example. What I do will make more of an impact than anything I say, and using that philosophy as a business owner brings a team together and connects us. I lead the way in the direction that I want the company to go and my team will follow me. Eventually, we're all heading in the right direction and we're stronger because of it. If you can set a good example for others, and you create a path for your team to follow on, your progress will push everyone together!
Thanks to John Gluch, Gluch Group!
---
#4- Set goals with your team
Setting short and long-term goals with your team also becomes the foundation for every task they set out to complete each day. Being enthusiastic about the outcome and motivating each other with positive reinforcement will help your team members to make sure that they work with a sense of the big picture, knowing why every task they do is necessary for achieving a longer-term goal. It's important to note that these goals should be realistic so that you and your team don't feel like you are working for a lost cause. Having milestones and deadlines can give team members opportunities to help each other out and band together for success.
Thanks to Cody Crawford, Low Offset!
---
#5- Two ways
Emphasize team engagement and bonding activities, especially as everyone is working remotely. As a team, we do a guided meditation every Monday morning to get in the right mindset for the week. We also take turns creating a fun weekly challenge, and then on Friday we recap the challenge and talk about our weekend plans. As CEO, it's my job to create an enjoyable and flexible work environment that allows my team to put their health and family first. Not only is it the right thing to do, but employees feel valued and a stronger sense of ownership over their work when they know they're on a team who cares about them as more than just a coworker.
Thanks to Laurel Mintz J.D., Elevate My Brand!
---
#6- Diversify
The best thing I could have done for my team and for my clients was to get a very diverse group of people for our digital marketing projects. While they all have marketing backgrounds, they all have different focuses and specialties which brought so much more value to the table. We started thinking more outside of our own box, testing new strategies and getting different and much better results for our clients, whether it be for a branding overhaul, social media advertising or web design. This was a complete 180 from when we focused on hiring people with all similar backgrounds. While their work was great, it was only taken to the next level when I assembled a team who was constantly out of their comfort zone, leading to more learning experiences for both myself and my staff.
Thanks to Abby Herman, Snap Agency!
---
#7- Deepen connections
As the team leader, it's essential to get to know each one of your team members individually. That connection helps to build trust, communication habits and learn the specifics of each teammate's skillset so you can perfectly match them to their tasks. 97% of employees and managers believe that a lack of team alignment impacts the results they achieve. Beyond learning about your team members as individuals, it's on the leader to guide the team toward better collaboration by creating opportunities for the team to learn about each other and build comfort and confidence in those relationships. So first, you work to build trust in the manager-employee relationship, then use that trust to build the relationships between your teammates using social collaboration tools, team-building exercises, and mentorship programs.
Thanks to Charlotte Spence, Mattress Nerd!
---
#8- Enthusiastic rounds of trivia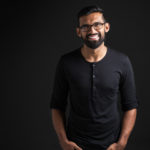 By far, our company-wide favorite team-building activity is our enthusiastic rounds of trivia at the end of our weekly online meetings. The questions span a broad range of questions as on Jeopardy and include fun and little-known facts that our own Cliff Clavens race to answer. And naturally, more fun is had in the incorrect answers than the correct ones. Ending our meetings on such a fun note has everyone looking forward to attending the next.
Thanks to Shahzil Amin, WellBefore!
---
#9- Exercise together
I'm not talking about aerobics here don't make your team achieve a set of jumping jacks at your following meeting. I'm pointing at team-building exercises. These don't have to be groan-inducing company securities, they can be short and friendly tasks that take less than 5 minutes (and it may even be better that way). Before choosing a team-building exercise, it's essential to assess what particular challenges your team is facing. For example, does your team require to become more intimate with each other, or do they need to improve from a conflict? You may pick different exercises for the individual of these situations.
Thanks to Chris Nutbeen, Nuttifox!
---
#10- Make sure the 12 essential skills are represented
My advice for building a team is making sure the 12 essential skills are represented by looking at each person's Human Design Career Map. The skills required are: Administration, Planning, Sales, Public Relations, Oversight, Accounting, Vision, Capacity, Reliability, Culture, Coordination and Commitment. Building a team doesn't have to be a guessing game anymore. By using Human Design, I am able to look below the surface and see what traits everyone brings to the table. I can make sure each person is capable of fulfilling their role before onboarding. It's a revolutionary system that will save time, money and energy while delivering verifiable results.
Thanks to Shaadi Oreyzi, Elevatehumans.com!
---
#11- Communicate every day to your employees
I believe that good communication is the foundation of effective teamwork. Great teams communicate well and frequently, and their members are willing to exchange ideas, brainstorm together, get criticism, and be contradicted. This isn't to say that team members always agree, but they can work through their differences to find a good solution and keep moving forward as a unit. Set the tone for the team's communication. This plan will ensure that everyone is on the same page and that communication is fluid. Listening is just as important as speaking when it comes to communication. Before contributing your own answers and opinions, be sure you're genuinely listening to your teammates and evaluating their ideas. In today's world, there are so many ways to communicate with one another. Try to communicate using the most appropriate tool for your needs, whether it's email, a chat platform, a phone conversation, or face-to-face.
Thanks to Sam Browne, Find a Band!
---
#12- Onboard new members with care
When you successfully introduce a new team member, you set them up for success. They adapt to the work and the culture much faster and become an asset to your company. So have a solid onboarding plan. See to it that you give new hires enough time to absorb all the information you're giving them. Equip them with the resources they need to hit the ground running.
Thanks to Stephan Jacob, Bestandroid.com!
---
#13- Establish a firm leadership base
If you want to understand how to create a successful team, you must first master the art of leadership. Only a successful leader has the ability to exert influence even when they are not there. This impact motivates the team to perform well in all group and individual tasks. The appropriate kind of leadership does not imply the imposition of power in an authoritarian manner. It entails cultivating rust via candor and candor. While you may not have realistic possibilities to be with your team at all times, you must be approachable with any problem.
Thanks to Jennifer Foster, Authority Astrology!
---
#14- Several tips
When building a team, you must first understand what makes a great team. There is no perfect team but through conscious efforts from the leader to the members, a team is sure to progress towards a common goal. Each member must know what the purpose of their tasks is as a part of the larger goal. Everyone must know how to speak up and listen to ideas. It is vital to keep the communication as smooth as possible. Along with these, as you collaborate, everyone should learn from everyone else, making room for self-development. An effective team is built on clear objectives, communication, cooperation, and personal development opportunities.
Thanks to Ryan Stewart, Webris!
---
#15- Be open-minded
From my experience, open-mindedness is a requisite when forming a team. You must realize that they are individuals with their own viewpoints on matters of work and life. You, as their leader, should be able to adjust to it and continue to support them as long as they are working for the greater good. Furthermore, despite differing opinions and points of view, you should serve as a glue to your team in order to maintain a harmonious relationship that is more productive and efficient.
Thanks to Tyler Garns, Box Out Marketing!
---
#16- Go for personality over experience
When it comes to building out a team, you want driven people who are going to be a good fit for your company. Oftentimes, hiring managers will make the mistake of just picking the most qualified person on paper for a job. While this might work out sometimes, I definitely prioritize whether or not the potential employee will mesh with the folks they'll be working closely with. After all, a business is a team effort.
Thanks to Christian Adams, Coffee Affection!
---
#17- Find the perfect balance
Building an efficient team is one of the most difficult tasks in a company because it needs a great deal of experience. Finding the perfect balance, in my opinion, is the best way to establish a team. To do so, you must first get to know each of the team members and determine whether they will work well together as a team. Every person possesses a diverse set of abilities and expertise, and identifying the perfect combination of talents is the most effective way to form a successful team.
Thanks to Sonya Schwartz, Her Norm!
---
#18- Attitude over skills
In building a team, attitude in my opinion, is more important than skills. Skills can be taught, but attitude can not. When a team member is difficult to work with, it can lead to disagreements and challenges that prevent everyone from giving their all to achieve the company's goals. Furthermore, the attitude remains indefinitely, making it difficult to change or eliminate.
Thanks to Chris Muktar, WikiJob.co.uk!
---
#19- Have a "Problem Box"
I believe that form an atmosphere where people can highlight disputes without the fear of actual reaction and punishment. Including a 'problem box' set out can be a right for attaining this. The box allows everyone to voice viewpoints and issues affecting team performance without a direct reaction. It can support anonymity, which can make it easier for people to speak out. The supervision can review the feedback and then establish the issues at team contests. This can be done without letting the team know who brought up the specific moment and it can help reach a better calm and easygoing result, as a reaction isn't immediate.
Thanks to Shiv Gupta, Incrementors SEO Services!
---
#20- Lead by example and listen
Treat everyone as an individual and celebrate the small things as this all adds up to create an awesome culture. Recruit on attitude and look for those attributes that fit with your culture when you are recruiting so you get it right early on. Empower teams and be honest about your culture and remember happy employees equates to happy clients.
Thanks to Eric Schurke, Moneypenny!
---
#21- Attract people with growth mindsets
In my experience, the most effective teams attract people with growth mindsets and l have tried to create that culture in my company too. Having a growth mindset helps successful people realize that the more happiness and wealth they acquire the more they can help others succeed too. Their gratitude becomes a multiplier and virtuous circle creating a positive environment for future success. Fixed mindset people tend to feel that they know it all and see the world as a zero sum game, so if someone else is winning they must be losing. Growth mindset people never stop learning and experimenting, they are focused on the future and see opportunities ahead by creating a culture of learning and growth. The key is to make the know-it-alls see the power in becoming learn-it-alls. For me I have always tried to work with people and organizations with a growth mindset, it is a happier, more positive and productive environment in my experience.
Thanks to Paige Arnof-Fenn, Mavens & Moguls!
---
#21- Teach employees never to need a manager
Teach and empower your employees by giving them parameters to help them do their job autonomously. For example, a service rep does not need a "company policy" to refer to, but rather a strategy for solving problems, so the client is satisfied. Culture Is King- Put your employees first, and they will take better care of your customers. As you are building your team, you must define how the inside of your company is going to look like. Your internal brand ultimately dictates how the company is represented on the outside.
Thanks to Miranda Yan, VinPit!
---
#22- Establish the right set of culture
The foundation of any building is always vital, like it is, also in employees' culture. It is important to establish the right set of culture with the first few employees. This spreads among subsequent employees, and that is what sticks as the company grows. The initial team will attract employees with similar cultures and repel people with opposite traits.
Thanks to Ramakrishna R, CureSkin!
---
#23- Give and receive feedback
We inculcate this with anyone joining our team, because it is through feedback that we continuously improve. This may not come easy to everyone, but it can be learned through practice and consistency. We role-model actively sharing feedback (publicly for praises, privately for opportunity areas) and graciously receiving them as well.
Thanks to Rowena Sanchez Murakami, Tiny Kitchen Divas!
---
#24- Go for a mix of three things
I'll start by pointing out the biggest mistake I see leaders make, which is building a team for cohesion rather than completeness. It's true that it's important to be able to find consensus within the team, and that too many disagreements or clashes can be damaging. That said, if you're building a team for "cultural fit" you'll very often end up with a homogenous group of similar personalities, and that's not the best environment for innovation, growth, and creativity. Rather than looking at "fit" for team building, consider the mix of soft skills, knowledge, and experience you would have in your ideal team, look at which aspects of that are lacking, and hire with an eye to filling in those gaps.
Thanks to Jon Hill, The Energists!
---
#25- Be a good leader and have team focus
We had trial and error with team building, at first, we tried to take a few members of established teams and reassign them, but we found they divided up into their old groups. Instead, now we decide to build each team from scratch, based on skills and common goals. You need a good leader and a team focus. Team building exercises are a good idea, but put one member in charge of them because you need to develop trust and cooperation between them. We try 4 simple exercises and assign a different leader for the task each time.
Thanks to Amy Troutman, Resourceful Compliance!
---
#26- Encourage group tasks
It is not possible to bring together a team, unless the team coincides, relates, and shares opinions and ideas on different topics. Then again, it is also not possible to assign one task to your entire workgroup. This is where group tasks come in, divide your team into smaller groups, assign them tasks that allow them to use their individual expertise and bring together quality end products. By working together to achieve a single goal, you allow individuals to bond and learn well about each other. A team works with chemistry and understanding which is only possible when every individual is aware of the strengths and weaknesses of their associates.
Thanks to Janet Patterson, Highway Title Loans!
---
What advice do you have on building a team? Tell us in the comments below. Don't forget to join our #IamCEO Community.