Just like videos, the use of podcasts is turning to be a preferred engagement tool for many entrepreneurs. It can be used to educate your audience on diverse topics and highlight news in the market. Podcasts can also be a great engagement tool with your clients and audience where you give them a platform to share their knowledge, expertise and opinions.
We asked entrepreneurs, podcasters and business owners how they use their podcasts for business.
#1- Expand on the most asked questions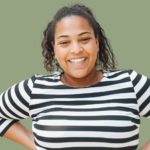 I use my Happy & Wealthy podcast to expand on the most asked questions of my business as a way to amplify my voice. Sometimes I really get the desire to talk and answer each of the questions my community has around money and self-development, however, my time is limited and the podcast is a great way to dive deeper into those questions and leave room to learn about other topics that may be of interest to them.
Thanks to Alejandra Rojas
---
#2- In-page SEO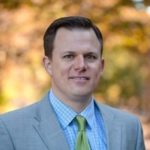 You may think that there's not much you can do with podcasts or audio content in terms of SEO, but there are many tools at your disposal. A great way to implement written content to your episodes is to include transcripts with each episode. Provided you have done keyword research pertinent to your podcast, this tactic allows your podcast to rank based on its content.
Thanks to Stephan Baldwin, Assisted Living Center!
---
#3- As  lead pieces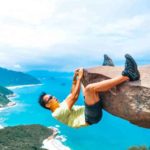 Our podcast/guest interviews are the lead pieces in our content generation funnel. We record our podcast in both audio and video format. This generates a dynamic media format that then translates into a podcast audio, a website article, multiple short social media content pieces (posts, reels, stories etc), and also YouTube snippets. It is also a foundation to build collaborations with others in the same or related space.
Thanks to Rax Suen, NomadsUnveiled!
Podcast: ChatWithNomads
---
#4- Generate awareness in the marketplace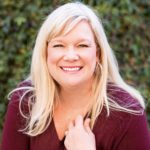 I use my podcast, which is called The Course Creator's MBA Podcast, to generate awareness in the marketplace for my brand, products, and services. Because it is available through many different podcast apps, this allows me to get my message out into the world without paid advertising. I promote the podcast through my website and social media, tagging any guest hosts so they can help share our message with their audience. I've found that many podcast listeners will go back and binge episodes netflix-style so it's a great way for someone who's new to your audience to get to know, like and trust you quickly.
Thanks to Dr. Destini Copp, Destini Copp, LLC!
---
#5- Two ways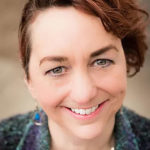 I began podcasting in July 2020. My first podcast, Finding Fertile Ground, focuses on stories of grit and resilience from people in historically excluded groups. Although it hasn't been a money-making venture, it's a way for me to advertise my business while offering something back to the world…inspiration. It also fits nicely into the theme of my business, storytelling and helping people discover what makes them special. On Earth Day 2021 I launched my second podcast, Companies That Care, where I interview business leaders who are working to create a better world for all. My background is sustainability and corporate citizenship communications, so it fits in perfectly with my business. Podcasting has been an outstanding way for me to expand my network and promote myself and my business. It's also great fun!
Thanks to Marie Gettel-Gilmartin, Fertile Ground Communications!
---
#6- To support the business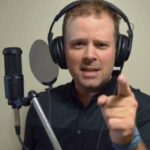 Interestingly, we actually used our podcast to launch our business. What started out as a once-a-week recording for fun has blossomed into a registered and fully incorporated business with coaching, consulting and other services and products. Our podcast continues to be used to support the business, as an extension of our coaching and an entry point for listeners to understand our philosophies and point of view. It's a great way for future customers to get to know us before they engage us, and a way for our business to get in front of more customers from around the world. If it's done right, a podcast can really drive phenomenal improvements to your business.
Thanks to JP Gaston, The Biz Dojo Inc.!
---
#7- Introduce different musical instruments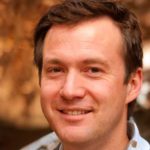 We have a podcast meant to introduce different musical instruments to interested listeners. We usually feature each instrument in a podcast episode, discuss how they look, how they are made, and of course, play some songs or pieces using the musical instrument. After that, we promote our business and invite them to visit our site to learn more about music and musical instruments. We also mention that we offer classes so if they want to really learn, they should give us a try.
Thanks to Tony Grenier, Instrumental Global!
---
#8- Connect with women from around the world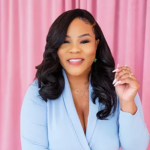 I use my podcast to connect with women from around the world and for them to share their stories of pursuing their dreams, the nontraditional way. My podcast, "The World is Her Office", follows the journies of women who choose unconventional means of work and love having the world at their fingertips. Another way I use my podcast to grow my business is by sharing the ups and downs I've experienced within my industry as well as in the freelance work I've done. There have been times, listeners have heard my testimony and it's inspired them to work with my company, The Digital Jane, and take their career to the next level. Even though my podcast inspires listeners, it also helps me with learning a new point of view and discovering new techniques for my client and employees. As my podcast continues to grow, it is always a humbling experience when a new client decides to work with me because they've heard my podcast.
Thanks to Alice Foy, The Digital Jane!
---
#9- Engage with my audience

I use the podcast as a way to engage with my audience and provide them with value. It's an interactive platform, not just information dumping. I also do interviews, share ideas from my work and business experience. As podcasts are a great way to connect with your audience, I use them as a marketing tool to reach an audience and build my brand. It generates a lot of engagement and traffic to my website and blog. I also use podcasts to build my audience by offering bonuses, freebies, or discounts. This has helped me build stronger relationships with my listeners, all while generating more value for them.
Thanks to Lynda Fairly, Numlooker!
---
#10- Demonstrate authority
We use our podcast for a number of things: explaining changes in the industry as well as highlighting various marketing services/strategies. In the latest episode of our podcast, our social experts discuss the impact the Apple IOS 14.5 update is having on Facebook marketing. This type of content not only lets viewers know that National Positions knows what is happening in the market but also provides information for advertisers who may be running into similar issues. One thing that we are not in our podcasts – is overly promotional. Similar to our blog, we don't use this content to just sell something. We focus on providing a look at what is happening under the hood. In short, we use our podcast to show that we are authorities in the digital marketing space to gain (and retain) trust with our listeners.
Thanks to Bernard May, National Positions!
---
#11- Creating educational and inspiring content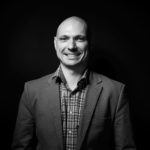 My business consulting company provides solutions on systematizing acquisition, integration and improvement of practices for veterinary corporate groups. The market is small, so we work a lot on building stable relationships. And the best way to do this is to engage potential clients in conversations that matter to them. That's why we launched Consolidate That! podcast, the main purpose of which is creating educational and inspiring content for our clients. To raise the profile, we invite different experts and throw up important questions about growing a business in our domain. Bringing value with no strings attached helps to attract prospects' attention, raise traffic to our website and get new leads.
Thanks to Dr. Ivan Zak, Veterinary Integration Solutions!
---
#12- Several ways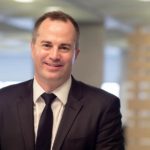 At Voices, we use our podcasts to connect with people who have expressed interest in a brand-specific topic, to supplement our blog and video strategies, and to ensure we're engaging our audiences in a more well-rounded manner by partnering audio and visual brand representation. Podcasts also help our target markets get to know us better and feel more comfortable interacting with us. After all, once you know the sound of someone's voice, the nuances in their speech, and the way they communicate with others, they feel more familiar, approachable, and trustworthy, all of which are beneficial to a brand's positioning.
Thanks to David Ciccarelli, Voices!
---
#13- To gain the trust of customers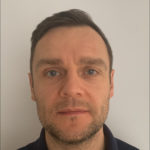 Podcasts help communicate with the communities who are interested in our company, want to have an update of the industry or require helpful advice. It is one of the most cost-effective ways of providing content to audiences and growing our business. Since using podcasts for our business is a strategy that has a low barrier to entry, it has become a more accessible form of communication that can be used for marketing our products and services. Due to its rising popularity, we use podcasts to gain insights into our existing and potential consumers. Creating consistent and valuable content using podcasts has helped us to gain trust of customers and increase networking opportunities.
Thanks to Grant Clelland, Infiniti Tracking!
---
#14- Share the long video content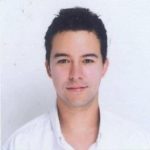 For those who are more inclined towards listening rather than reading, the written blog content can be converted into short audio files or live commentary. We use podcasts to share the long video content posted on our YouTube channel. We also like to include the MP4 files in the written content, especially for those who might not read the entire article. Podcasting helps us to connect with our audience better and also enables us to express our enthusiasm about our digital marketing, guide freelancers regarding the new trends, and inform people about our new services/products.
Thanks to Matt Diggity, Diggity Marketing!
---
#15- Market our content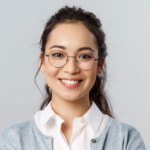 We essentially use podcasts to market our website content to our current audience, as based on a variety of surveys that we previously carried out, we discovered that a number of our users did not have enough time to browse through all the blog posts or explainer videos that we were promoting on YouTube for the sake of bringing in more users to our platform. As such, in addition to using SEO marketing and video marketing, we decided to also create a podcast series that was intended to effectively repurpose some of our most important and informative written blog content into audio content. This has allowed us to effectively widen our reach and connect with target audience members, much better than blog content of which, based on feedback collected from our surveys, indicated that almost half of our readers would often end up skimming.
Thanks to Eden Cheng, PeopleFinderFree!
---
How do you use your podcast for your business? Tell us in the comments below. Don't forget to join our #IamCEO Community.