Building a customer base now goes beyond offering cheap substandard products. Improvement and ease of marketing have made this all possible thanks to the rise of social media platforms. On the other hand, this also creates an environment for a hyper-competitive market across various sectors even those that looked immune to technology such as Healthcare. How can one stand out?
Here's what entrepreneurs and business owners had to say on their best tips on being disruptive.
#1- Be an efficiency absolutist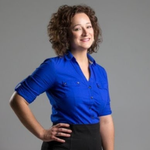 Disruption involves being able to spot opportunities for new and potentially revolutionary business models in an established niche or industry. While it does not necessarily mean you have to reinvent the wheel, even simple additions involving new automated processes or reconfigurations of existing supply chain paradigms can completely disrupt the status quo. The key is to be constantly on the lookout for ways to make things more efficient at the lowest possible cost.
Thanks to Caroline Hoy, Concord!
---
#2- Conduct seemingly random market experiments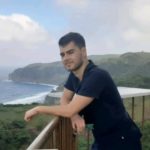 To be disruptive, you should conduct seemingly random market experiments. The traditional advantage of proprietary research and development is now a liability in a world of better and cheaper disruptors. While in-house testing provides you complete control over the design and ownership of new goods, it also comes with all of the costs involved and risks.
Thanks to Jeroen van Gils, EcomContent!
---
#3- Start with a controversial idea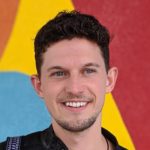 To be disruptive, you must start with a controversial idea. All great disruptions come from the idea that something in the current system is broken and that there's a better way. Your product, business model, and growth all depend on an idea that's not widely accepted. What ideas do you have that most people reject? That's how you'll become disruptive!
Thanks to Stephen Roe, Grow Atom!
---
#4- Think quickly and act slowly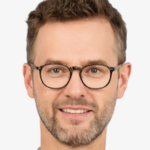 It's best to be prepared at all times. Don't wait until you're confronted with disruptive behavior to consider how you'll handle it. Instead, anticipate the circumstance and consider the many responses you may make. If your class is interrupted, you will be well prepared and able to quickly choose the best course of action. Always have a calm and measured demeanor. To maintain the respect of all your students, you must demonstrate that you are completely in charge of the situation.
Thanks to Bram Jansen, vpnAlert!
---
#5- Build up a feedback mechanism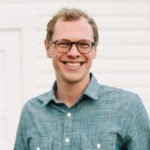 Disruptive entrepreneurs take client issues seriously, and they usually do so by keeping lines of contact open with them. Take the time to read any emails or social media messages you receive, and be open to product suggestions. Receiving feedback at each level of the scaling-up process can provide a wealth of information for improving and scaling your offering.
Thanks to Gerrid Smith, Joy Organics!
---
#6- Don't lose sight of what's truly important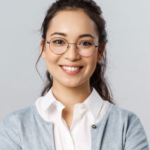 If there's one thing you should always keep in mind it's that disruption and transformation without an actual purpose is often of little to no value to consumers. Moreover, you don't always have to be a true game-changer in your industry, because some truly disruptive inventions often require many different phases of evolution before they eventually reach their final, most effective form. So, while you may not find yourself coming up with the next Netflix or Zoom, you can still develop competitive solutions that will keep your business thriving in the future. In other words, don't get caught up in the hype and lose sight of what is truly important, which is staying relevant to consumers and focusing on truly understanding them, their needs, and how they interact with your brand. This is what will inevitably present you with the information you need to come up with something that does well to truly 'set the bar' higher for others within your industry.
Thanks to Eden Cheng, PeopleFinderFree!
---
#7- Be confident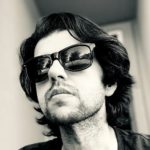 Being disruptive requires faith and stepping out of your comfort zone. It is easy to remain complacent, but growth and success won't occur if you stay that way. Before making a disruptive move, make sure that you are confident in your mission, values, and plan. Once you secure that confidence, faith in your actions should form. Take the step, and use your faith and confidence as a cornerstone to hold firm in your goals.
Thanks to Daivat Dholakia, Force by Mojio!
---
#8- Consider the business value your bringing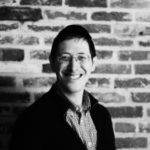 Bring innovation to a market that demands a solution to their pressing problem. Always ask, what business value does it bring to the table? What can it contribute to disrupting the industry? What will make it a long-term, viable product or service that will help consumers solve their problems? When the answers are affirmative, then it's an indication that the business idea must be pursued.
Thanks to Michael Hammelburger, Sales Therapy!
---
#9- Understand what you're trying to disrupt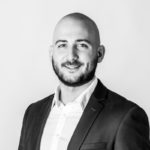 Before trying on creating a new marketing strategy, equip yourself with facts and information. Consider your market's weakness or a group of potential clients whose demands aren't being met. Then, look for areas where your brand can fill a gap in the market and either create something better or make significant enhancements.
Thanks to Erin Zadoorian, Ministry of Hemp!
---
#10- Be like Apple and "think different"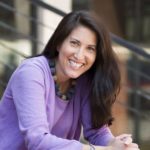 To do that you have to talk with new people, ask more questions, shake up your routine by reading different blogs, visiting new websites, listening to alternative music genres, eating other ethnic foods, shopping in different neighborhoods, listening to new podcasts and taking new routes home from activities. Basically you have to open your mind and be exposed to a fresh perspective so you get the synapses firing and connect the dots in new and exciting ways. Disruption requires getting out of your comfort zone and considering new possibilities.
Thanks to Paige Arnof-Fenn, Mavens & Moguls!
---
#11- Focus on consumers and competitors
I have noticed that following disruptive competitors is not the way to go and can often lead to your businesses being insignificant and therefore, the antithesis of disruptive. Instead of chasing competitors that are disruptive, I try to adopt disruptive innovation early as this prevents my business from being outperformed by rivals. Consumers, on the other hand, usually don't have their concurrent needs met by disruptive innovation and are often not interested in it. This leads to many businesses focusing on the short-term needs of consumers which can drive them out of business in the long run. To avoid being outperformed by disruptive competitors, I personally focus on identifying and targeting new markets that value disruptive innovation.
Thanks to Jessica Lipton, Elevate Delta 8!
---
#12- Don't succumb to trends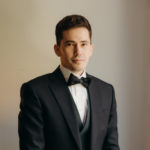 In your quest for clients, it is sometimes tempting to go the easy route and follow the trends in your industry. My best advice is to stay true to where your passion lies and focus on what you're good at. Who knows? What you're doing now might disrupt the industry and become the next trend. You'll never know if you just ride the bandwagon every time.
Thanks to Anton Giuroiu, Homesthetics.net!
---
#13- Use critical thinking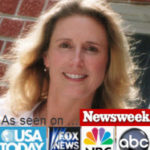 One way to do that is to uncover your assumptions. For many, realizing their assumptions can be a challenge. As Theory of Constraints manufacturing consultants, we use cause and effect logic, along with questions to uncover assumptions. For example, if you want to grow revenue by $1 million and to do that you're planning to hirer a manufacturing rep, we would probe: In order to increase sales by $1 million, you must hirer a manufacturing rep because…? Your responses are your assumptions. Ask the question over and over until you have at least ten assumptions. The more you check your assumptions and identify incorrect assumptions, the quicker you can pivot. A pivot is a change in direction based on what you've learned, based on learning which assumptions were correct and which ones were false. The trick is to reduce the time between pivots. The faster you pivot, the faster you can grow. This type of disruptive thinking can have a very position outcome!
Thanks to Dr Lisa Lang, Science of Business Inc.!
---
#14- Several tips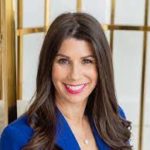 Be bold, be authentic but do not be a bull in a china shop. Stand true to your values and beliefs, and do not stop until you achieve what you set out to accomplish. When you hit a wall and initially feel like there is no way to break through the wall, push harder. Show up with passion and conviction but have enough emotional intelligence to read your audience. You never want to put yourself in a position where your most significant strength (passion) becomes a weakness. Being disruptive is a perfect mixture of these leadership characteristics and does take deliberate and mindful practice and commitment to move the mountains you desire.
Thanks to Jaclyn Strauss, CPA, My Macro Memoir!
---
#15- Prove you can change the game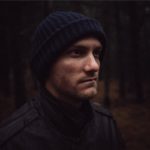 To be disruptive you have to be bold and try to break the way things are done here. In the beginning, you will often be faced with mistrust, as disruptive technologies redefine the rules of the game. The most important thing about disruptive ideas is the proof of concept. Prove that your disruptive idea actually works and will be a game-changer.
Thanks to Howard Gordon, Custom PlasticPart!
---
#16- A single idea should never be repeated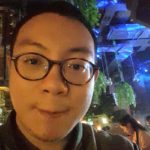 Being disruptive is the name of the game in business, and you either keep evolving, or you get left behind. Disruptive is considered a significant part of regular business activities. As an entrepreneur and owner of a digital marketing agency, my trick is never to repeat the same idea more than once. Even if the plan has been successful, a fresh pair of eyes and a little brainstorming is needed to move ahead. That is the key to success, keep moving forward. Analyze your tasks and projects, and make a new marketing or promotion strategy or share what you are achieving.
Thanks to Angus Chang, iupilon!
---
#17- Take risks and experiment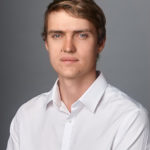 Disruption is only possible when there is constant experimentation and risk-taking within your business. Allow yourself and your employees enough room to take risks and experiment. Many mistakes will be made, yes, but with these mistakes comes growth. This growth is what propels your business to become disruptive. When your employees know that there is room to make mistakes, they will not fear trying out new things, and taking risks. Eventually, these activities will lead to the development of innovative products and services that are likely to disrupt the market, and put you ahead of your competitors.
Thanks to Patrick Crane, Love Sew!
---
#18- Take a deep hard look at where their industry is headed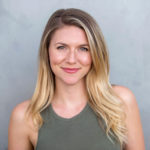 Most entrepreneurs and industry leaders think being disruptive just means shattering the current market structure. But they couldn't be more wrong. Disruption entails not only the present but also the future market. Every disruptive innovation that has changed their respective industry came ahead of its time. So my advice for entrepreneurs is to take a deep hard look at where their industry is headed. What the future of their market will look like? What technology can change the game completely? Aim for the future and introduce it today. That is true disruption at its finest!
Thanks to Melissa Collins, PerfectBrew!
---
#19- Have a passion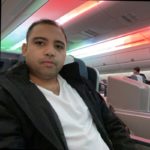 You will be sustained by your commitment to the mission and vision. You will never make it and stand out if you do not begin with something that motivates and inspires you. I can see the patterns more clearly now that I've completed this entrepreneur hero's journey three times, going from zero to millions and raising investor cash. There are always difficult times, and it usually takes one year of pure grind and drive to prove out the firm and get it into revenue, one year of frustration to stabilize it, and another year to optimize and make it efficient. Because entrepreneurs are drawn to new ventures and flashy items, three years of hard labor is a lifetime for all of us. Given that, the only thing that can keep us going is a strong enough enthusiasm for the mission and vision to make it happen despite the pain and suffering involved. I cheat because I only create businesses with a double bottom line, meaning we make money while also impacting the lives of others.
Thanks to Teo Vanyo, Stealth Agents!
---
#20- Keep up with your due diligence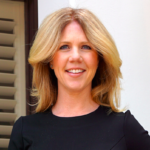 This may not sound like a fun bit of advice, but all businesses come with a certain amount of necessary housework to complete. It's important to keep your business in compliance with its state of incorporation, especially it grows and challenges the status quo within its industry. Make sure to meet deadlines for renewals on documents like annual reports and pay all necessary fees and taxes. You'll have the peace of mind in knowing your business will be able to make waves and stay in good standing!
Thanks to Deborah Sweeney, MyCorporation.com!
---
#21- Implement crowdsourcing models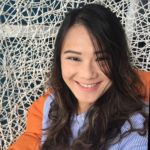 With so many cheaper, better disruptors on the market, proprietary research and development are becoming a liability. Although in-house experimentation gives you absolute control over the product design and ownership, it also entails substantial costs and risks. To be disruptive, you have to outpace and outsmart existing enterprises. Companies that learn, embrace, and implement crowdsourcing models can outperform their competitors and increase the rate at which they execute, experiment, and ultimately disrupt. However, by leveraging existing technology platforms and directly interacting with real users, crowdsourcing R&D can offer significant value
over the loss of control.
Thanks to Hilda Wong, Content Dog!
---
#22- Do not censor any of your ideas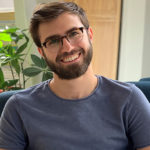 The most successful entrepreneurs are willing to throw any idea at the wall in the beginning. The truly disruptive entrepreneurs are those that are willing to let their imaginations run wild. Being disruptive involves a certain amount of creativity. When you are trying to disrupt the status quo you must allow yourself to go to new places for inspiration. My biggest tip for being disruptive is to let your imagination lead the way!
Thanks to Ouriel Lemmel, WinIt!
---
What's your best tip for being disruptive? Tell us in the comments below. Don't forget to join our #IamCEO Community.