The start and ongoing of a business can be rewarding and exhausting at the same time. Running a business successfully encompasses learning from mistakes that happen along the way which in the end, helps your business to be more strategic and to get back on track. We asked entrepreneurs and business owners about the tough lessons they have learned along the way.
#1- Not networking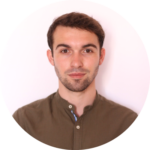 The biggest blunder I made was attempting to complete everything on my own. I decided to labor in seclusion rather than meeting new people, sharing ideas, and exposing myself to new prospects. The more business contacts you have, the more likely you are to discover new opportunities and make connections that will help you succeed sooner. I try to meet as many individuals as possible these days, from bloggers and journalists to local company owners and entrepreneurs. Starting a new business is significantly easier when you have a broad network of connections.
Thanks to Andrei Kurtuy, Novorésumé!
---
#2- Unprepared for challenges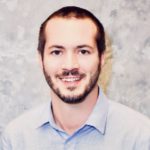 Entrepreneurship is not an easy profession, and I've learned a lot from it. The most significant impact on the company's productivity occurred immediately after its launch. I was unprepared for the difficulties that arose from the rapid development of client demand.  I learned to expect the unexpected as a result of this encounter. I've learned to always plan for different events and outcomes first and do my best to analyze potential dangers that could affect the business.
Thanks to Dan Close, Buy Houses in Kentucky!
---
#3- Started without resources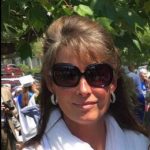 When I started Abram Roofing, I didn't have much investment saved. I resigned from the company to start my own company. Having no resources, no technical support, made me realize I wasn't moving ahead and we didn't have a single contract in 3 months. I rejoined my previous company, learned everything from the start, and initiated again. This time, with enough resources and support, we managed to get 5 contracts in the first month. My biggest failure was that I didn't explore the opportunities.
Thanks to Kim Abrams, Abrams Roofing!
---
#4-  Not being focused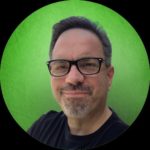 Trying to promote to every industry without a strategic focus was my worst business mistake. As a result, I became too disorganized to function as an agency owner. I became a lot more effective, filled my pipeline with clients I like working with, and became lucrative after narrowing my focus. As an entrepreneur, being overly broad can rapidly lead to failure.
Thanks to Tyler Martin, Think Tyler!
---
#5- Not communicating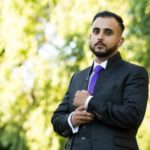 In 2009, a summer intern created an augmented reality prototype. We thought it was really great, but it was a little nerdy and unrefined at the time, so we hid it as an easter egg in our iOS app for fun. People were ecstatic when the feature was discovered, but Apple was upset that we hadn't told its app reviewers about it. As a result, we were temporarily removed from the App Store and had to work rapidly to re-establish our app. The main message for me was to be more cautious with important partners. While our goals were good, it didn't feel good to offend such a powerful ally.
Thanks to Zaeem Chaudhary, AC Design Solutions!
---
#6- Didn't motivate my team enough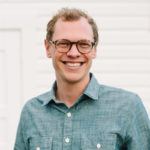 While serving in my previous employment, I was rigorous in setting deadlines and attempting to meet them on time. My department struggled to meet the quota and I accept responsibility for that failure. I pushed my team to meet deadlines, instead of congratulating them on their accomplishments. I believe that workers must be nurtured in a technical capacity in order to be productive. I learned to break down goals into smaller portions and to reward the most loyal employees with bonuses and benefits.
Thanks to Gerrid Smith, Corporate Investigation Consulting!
---
#7- Not understanding clients' needs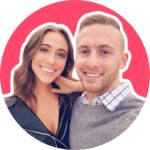 I made two big mistakes on that job: I didn't get a clear sense of what my client wanted, figuring I knew better than they did, and I didn't clearly negotiate payment details upfront. I worked for weeks on a website only to have the owner complain that it wasn't what he wanted and refuse to pay me. The real kicker: He eventually used my design for his website. After that setback, I decided to work for an established design firm for a while and it was nearly 10 years before I finally launched my own company successfully.
Thanks to Devon Fata, Pixoul!
---
#8- Not listening to customers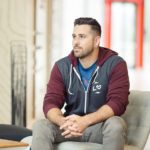 I made the mistake of prioritizing what I wanted to sell over what my customers wanted. After a period of time of consistently falling short on all my business goals, I realized that I had not been listening to my customers at all. Anytime they would suggest something
different or ask for another kind of service, I would brush it off because that wasn't what my business did. Once I started listening, I realized that there were some major trends among what my customers wanted, so adjusting my services might be the best way to go.
Thanks to Jeremy Yamaguchi
---
#9- Not learning from failures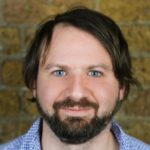 For a business to be successful, it needs to be dynamic and flexible; it must adapt. Failure should help you improve; failure can be a means to teach you how to survive in the industry. By growing from failure, you gain experience that contributes more to your
goals. You develop critical thinking and learn ways to strategize and come up with creative solutions. Failure to learn from failures contributes to more failures.
Thanks to Chris Muktar,  WikiJob.co.uk!
---
#10- Becoming stagnant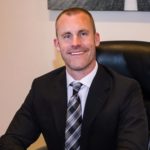 Failing is part of the process towards success. With failures, you can learn differently because you will see your weak side and acknowledge the need for development in that area. As a CEO, one of the biggest failures I did is I became a stagnant CEO for some time. I've been content with what is happening and somehow discouraged with past failures, not realizing that the company stopped growing. When I stopped growing, the company stopped developing. It came to my senses that I should learn more expertise, attend more seminars that will help the company, and that I should not stop learning.
Thanks to Daniel Belcher, Mortgage Relief!
---
#11- Not networking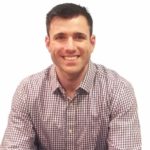 "Networking is half of your business and half of your future." I thought it was time-consuming and may not be as effective for my business, but after a point, my business became stagnant in growth, and I couldn't figure out why. I started to reach out to the community and actively participated in events. I learned networking helps you connect with your community and bond with the people, which can present various opportunities, now and in the future. I knew that networking is essential for growing and creating mutually beneficial relationships, finding allies and champions.
Thanks to Thomas Cafarella, Ocean City Development!
---
#12- Not understanding the clients' needs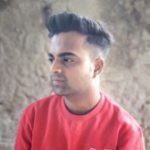 I'm into the B2B digital teaching industry. I'd wasted days if not months creating a digital product. When I launched it…nobody want to buy it except the few. Basically, I failed. Every failure teaches you an important lesson only if you are able to look out for it. If you're going to launch the product into digital space…first research what are huddles your target audience is facing. Then shape your product according to their need, not yours. And test your product with a selected few people to collect the response(this is most important).
Thanks to Hardik Sonawala, Blogging Shala!
---
#13- Not in tune with changing market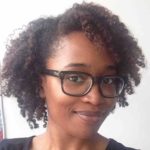 Managing a business is challenging and daunting at the same time. So in my attempt to do things right, I stuck to the things I learned from other successful businesses in the past. The market changes rapidly, and what might have worked for others in the past won't work for me now. I have learned my lesson and continue studying recent trends and trying to stay relevant. As a business leader, it is crucial never to stop learning to get ahead of your competition and propel your company to the next level. Learning is also important so you can have a better knowledge of what the clients need.
Thanks to Hope Livonne Trory, Hopeworksdesign!
---
#14- Not being authentic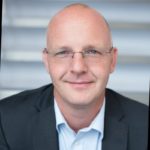 When you're starting as an entrepreneur, you want success asap and you tend to believe those persons. Some of them are successful, yet they forget to mention the skills they used. When you get a recipe from a chef cook for his award-winning diner, it doesn't mean you can cook the same quality meal. I learned a lot from those mistakes: don't copy what they tell you to do but stay authentic and apply what fits your business and vision.
Thanks to Erwin Wils, Millionaire Life Strategy!
---
#15- Not delegating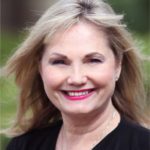 Not delegating certain tasks to others, that took up my time, and yet every day these business tasks needed to be done. I needed to spend time on what I do best, which was interacting with my clients and bringing new clients. What I learned was that I needed to listen to my intuition. It kept telling me to find people to do these jobs. The only way I was going to succeed was to get out of my own way and keep moving forward. As soon as I let go, more clients appeared, more money appeared, and my business took off.
Thanks to Patrica Love, Patricia Love, LLC!
---
#16- Not having a long-term view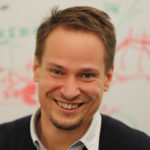 One of my biggest failures was not having a scalable business model, and not having a long-term vision. Therefore, we had to reorganize our whole business plan, refine it, allocate resources differently, and do it in a very short time. It was certainly stressful, but it taught me an important lesson. You have to be the first to believe in yourself and not let insecurity make you have a wrong vision of your potential, of your project and the team. It will not always go according to plan, but if we are not the firsts to believe and invest in our projects, no one else will do it for us.
Thanks to Rafał Młodzki, Passport-Photo Online!
---
#17- Lack of market research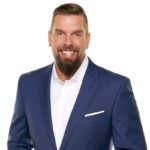 I started my business career almost 5 years ago, with no real experience at all. That time I came up with the idea of a certain product and dedicated myself to the fullest to make that idea come into life. However, I did not give much thought to how the customers might take it. From that experience of failure, I learned the importance of studying a market and its customers before launching a product for it. I understood every CEO and business owner needs to grow enough product knowledge to be successful.
Thanks to Kimo Quance, The Kimo Quance Group!
---
#18- Not building from the beginning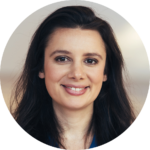 During COVID we decided to pivot our product from a B2C to a B2B solution. Essentially we needed to build an entirely new product inspired by selective learnings from the original one. Instead of building from scratch, we tried to adapt our original product into a new platform. Big mistake! Looking back we wish we had known that and have done more research on what it's like to pivot a product. That said, we've learned a lot on how to approach product development going forward!
Thanks to Melanie Aronson, Panion!
---
#19- Not designing systems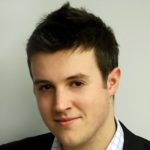 For many years I had been aware of Michael Gerber's advice to 'work on your business, not in it'. I had been operating a relatively low-stress freelance operation and I felt no urgent need to grow the business beyond myself. I had become complacent and hadn't prepared for a rainy day. Unfortunately, a family disaster struck and I was unable to work for months. My business was quickly brought to its knees without me. I learned from that mistake and this time growing the business beyond myself and implementing systems so that it isn't 100% dependent on me, the founder, to be present at all times.
Thanks to Joseph Bushnell, Joseph Bushnell!
---
#20- Just listening to others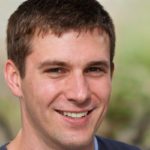 Becoming an entrepreneur has been one of the most difficult decisions. Pursuing entrepreneurship is not an easy road. When I started, I was not earning profits, and I felt the entire decision was wrong. So, I decided to listen to others' advice against my own better judgment. Eventually, I ended up making some poor financial decisions influenced by others. However, I picked myself up and kept at it. Working hard, knowing and understanding how to bring something new to the table rather than following the herd has changed how I look at my business. And that has eventually brought me success.
Thanks to Isaac Robertson, Total Shape!
---
#21- Choosing quantity over quality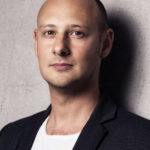 I started my company 12 years ago and its success is a result of failures and mistakes I made, which taught me to be thick-skinned. (1) Getting involved in detailed tasks of the business to the point of resenting the daily grind and questioning its worth. I learned to trust my capable team and to back off. (2) Promoting the wrong person as my General Manager, I learned to think more carefully not to sweat paying for the right talent. (3) Choosing quantity over quality – more of the wrong type of clients. I learned the importance of being clear on who we're best suited to serve and the courage to say no.
Thanks to Richard Conway, Pure SEO!
---
#22- Scaling up without having systems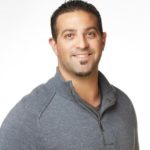 As a startup, seeing how my business is quickly growing made me excited. I launched too many products at the same time. However, it boomed so fast, which was good, but I was not ready for the growth. I did not have the extra cash to keep up with the growth and the demand. What I learned was, first, don't scale up your business until you have systems in place and are ready to leverage hard. Two, while it's good to scale up, scale up with profitability in mind.
Thanks to Ian Sells, RebateKey!
---
#23- Lack of support to clients

When I was first starting out my biggest failure involved me hurting my clients more than helping them. I used to work at an IT company. At this company, we referred our clients to different marketing companies. I thought all was well and good until I discovered that these marketing companies were charging $10,000 to do absolutely nothing for our clients. This made me feel like a complete failure. Therefore I started my own marketing company where I could help the clients market themselves. Thanks to this experience my clients are now more successful than they ever were before.
Thanks to Harrison Tanner Baron, Growth Generators!
---
What has been your biggest failure? What have you learned? Tell us in the comments below. Don't forget to join our #IamCEO Community.