Customers want to be valued and heard. All too often, they're alienated by ads that feel intrusive, self-serving, or aggressive. These ads make the mistake of ignoring the customer experience and focussing solely on pushing sales.
Instead of clicking on relevant and timely ads, potential customers are either ignoring them or turning to ad blockers to prevent them from appearing. 27 percent of internet users utilize ad blockers not only to make websites more manageable but to avoid irrelevant or offensive ads and prevent tracking.
It doesn't have to be like this. The customer experience (CX) can be useful in informing and optimizing marketing campaigns, increasing your conversion rate. By looking at things from the customer's perspective, better ads and marketing methods can be used to improve and increase sales.
Marketing and CX
The customer experience (CX) is how customers perceive or feel about their interactions with an organization when they buy products, services, or get in touch with a company.
Providing a good CX is one of the most vital blocks in building customer loyalty and growing a business. But how can looking at things from a CX perspective be used to optimize marketing?
It can be tempting to think advertising is simply getting customers to the product page. Thinking CX is the responsibility of someone else and not a part of marketing is a mistake.
CX isn't simply the domain of customer service or sales departments – it belongs to the entire organization, and collaboration between departments can lead to a better experience.
However, as marketing is responsible for the first contact with customers, it's here that CX can be most important in converting loyal consumers.
In the digital age, marketers have several tools at their disposal, and they're ideally positioned to listen to, analyze, and provide for customer needs.
But CX isn't just about data or touchpoints. It's about the customer perception and feelings that drive loyalty and make customers feel valued, leading to better marketing campaigns and sales.
A solid digital customer experience strategy is imperative for any company that wants to improve its customer experience and grow.
Here are five ways to optimize your marketing campaigns by looking through the CX lens.
Five Ways to Optimize
1. Tighten up that website
You never get a second chance at a first impression. Imagine you click on an advert offering 50 percent off a product, but when you click through to the site, it's only 20 percent. To add to your woes, the description is filled with grammatical errors, the pop-ups won't stop asking you to register, and you're looking at the wrong product page.
If a customer notices broken links, misspelled text anchors, wayward formatting, or incessant pop-ups, they'll head for the cross in the corner. Slow site speed, lack of mobile optimization, and difficult navigation are other bugbears for consumers.
When was the last time you persevered on a slow, glitchy, mistake-ridden website? A great marketing campaign can come undone by inconsistency. Poor layouts and confusing copy can quickly lose eager customers.
It may sound like the domain of IT or content editors, but keeping on top of how users experience your website reduces mixed messages and reassures customers they can trust your brand. It could be something as simple as redesigning a more consistent landing page or SEO optimizing a website.
Ensuring you create the correct type of content for your customers is also vital. The first step in any marketing campaign is knowing your audience. Make sure to follow through on your research and create the right content for them.
Crafting a consistent experience will help in further conducting market research and promoting future products and services.
2. Embrace automation
Automation is a buzzword that's high in demand. It seems impossible to do something as simple as buying a cup of coffee without automation coming into it. It's already used to optimize marketing campaigns by targeting audiences, but this is just the beginning.
Automation tools can provide insights on customer needs by tracking website usage and collecting analytics in real-time. This leads to better CX and, in turn, marketing by providing customers with the right information at the right time.
For example, if a customer is browsing a website and puts two or three items in their basket but doesn't check out, an automated email or notification can help move a sale along.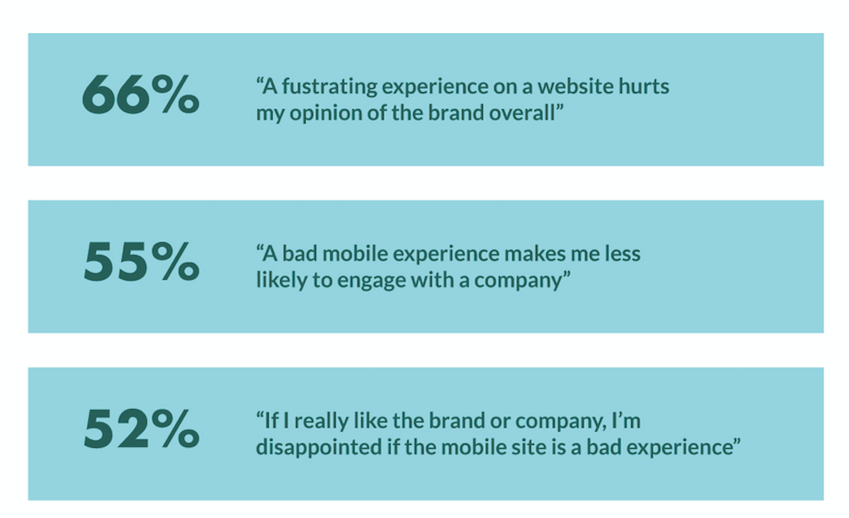 Similarly, if many customers are browsing or buying two separate products together, having automated suggestions helps market and increase cross-selling or up-selling.
Another place where automation is helpful is in emails. Sending emails and checking responses to thousands of potential customers can be tiresome to deal with. Automating emails and tracking replies and open rates can help collate data for marketing campaigns in an easier way.
Whether it's customer satisfaction surveys or building customer profiles, automation is endless in what it can manage. If something appears long or laborious to do, consider automating it to optimize campaigns.
As computers improve and the digital world expands, it's vital to utilize automation to optimize marketing and cater to a diverse customer base.
3. Personalize your marketing
With more customers opting to interact with companies online, it can be easy to lose that personal touch. It might seem like it's enough to personalize a campaign or customer experience to a general target audience, but why stop there?
With the amount of valuable data collected about individual customers, creating individualized experiences will improve the CX and optimize your marketing. You can use data from past purchases, website views, or social media comments to recommend future products and services, providing individual website personalisation.
Messages could be sent that feel personal and touch upon the customer's recent interactions with the company. Sending discount codes for special occasions, like a birthday or anniversary, further promotes that VIP feeling everyone craves.
Automation may be helpful here, but be careful not to overdo it. Targeted and personalized ads are great until they go too far. Imagine browsing for a pair of tennis shoes and immediately being flooded with ads about it. It would feel a little creepy, and you may no longer want to shop at that particular site.
The same goes for your customers. They can become apprehensive about brands that collect and use their data quite so intrusively. Customers know companies collect data to give them intuitive recommendations, but being overwhelmed with marketing can be unnerving.
It's like a magic show. The audience expects to see lots of tricks, but they don't want to see them all at once.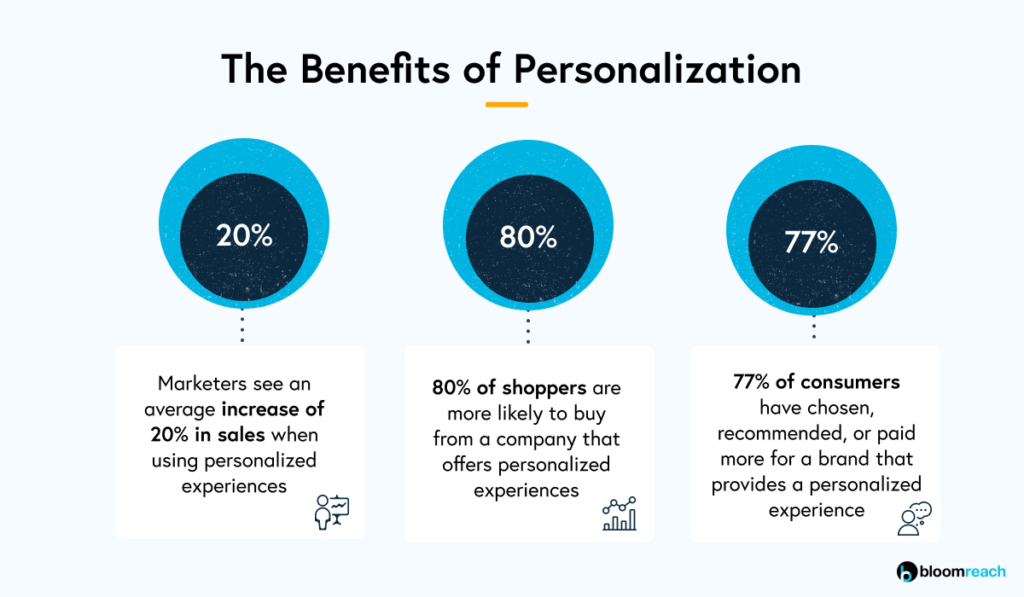 4. Create a seamless approach
Today, most customers interact with a company through different channels, both online (website, social media, live chat, email, text) and off (physical store, magazine). Using an approach where these channels work in isolation will confuse customers and create an inconsistent experience.
Imagine if every company's social media channel looked different or used a different logo on the website compared to a physical store. Customers would quickly mistrust the brand and marketing campaign and walk away from any possible purchase.
In addition, a well-built eCommerce website can fail if the route to it is unclear. If customers aren't guided to the right landing page or struggle to find a way from the social media advert to the product page, they won't linger long.
This is where a seamless multi or omnichannel CX can help. Ensuring up-to-date and consistent messaging across channels is vital to provide a seamless experience and increase engagement.
Furthermore, adding the same marketing messages to your website and social media helps build customer trust in a brand, optimizing marketing effectiveness.
Ensuring a good relationship between different online and offline channels will provide a positive CX and optimize your marketing campaign.
5. Listen to customer feedback
Is there something your customers are collectively complaining about or a product line they aren't mentioning? How can this be rectified? How can the customer be made to feel like they're being heard?
One aspect of marketing is market research. Traditional methods like customer satisfaction surveys, focus groups, and interviews are important to find out about a CX or product.
However, there are digital tools available to add to and build on this. Social listening, website analytics, keyword research, and live chats provide opportunities to keep a finger firmly on the pulse of your customers.
Using this feedback, not only can a customer's journey be followed, but their experience can be improved, and your marketing campaigns can become better informed as a result. After all, taking the time to analyze what your customers want from you eliminates the need for guessing games.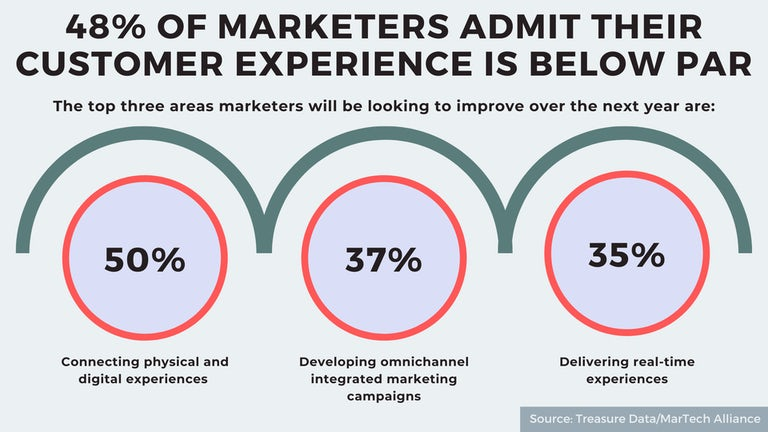 Personalized and memorable experiences
Optimizing a marketing campaign doesn't need to be a head-scratching exercise. We've all been customers, and we've all experienced companies that focus on sales and those that focus on building relationships.
Looking at things from a customer's perspective will highlight what they want and how best to adapt your marketing approach to match.
It's imperative to have quality content to promote your products but ensure your marketing methods don't focus too heavily on pushing sales. Look to use a holistic marketing approach that builds relationships and, in turn, loyalty to improve and grow your business.
Author Bio: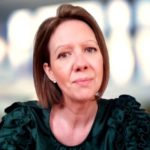 Joanne Burman – Head of Strategic Marketing, PureClarity. Jo is the Head of Strategic Marketing at PureClarity⁠— a fast-growing AI-based eCommerce personalization SaaS solution driving revenue and conversions through personalized product recommendations and experiences. She is an expert with over 20 years of experience in Marketing, Ecommerce, and Project Management. Jo dedicated her career to empower online retailers and propel their eCommerce growth. Here is her LinkedIn.