The Blogosphere is here and it is not going anywhere. It's not just for people talking about what they're eating for lunch or their next celebrity crush. Blogging is big business for entrepreneurs and business owners. CEO Blog Nation has a blogging community and we regularly blog for entrepreneurs and business owners and there are numerous reasons to blog. Rescue a CEO asked some businesses how they use blogging to help their business.
#1-Increase brand visibility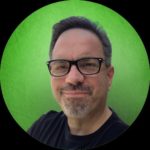 As an entrepreneur, I believe that blogging and producing relevant material is an enormously important strategy for increasing traffic to your website and services. With the use of SEO methods such as keywords, titles, meta descriptions, and more, blog postings may become a strong tool for increasing brand visibility. Furthermore, each new blog you publish adds a new page to your website. This greatly aids SEO because it offers Google and other search engines a reason to re-crawl your website.
Thanks to Tyler Martin, ThinkTyler!
---
#2- Multiple ways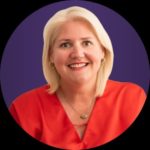 My blog is used in multiple ways in my business. It is the starting point of my written content. I usually create evergreen blog articles that I repurpose in different ways. Here are 5 ways I use one blog: 1) Article on my website using keywords to aid SEO 2) Take extracts to create shorter/high impact social posts for FB, IG & LinkedIn 3) Share via email / direct message to attract new leads, nurture existing contacts and relationships 4) Use to add value to new connections to develop the know, like & trust factor 5) Use as inspiration for video content.
Thanks to Natalie Carthew, Love Sales!
---
#3- Sharing on social media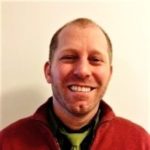 As an entrepreneur, I believe this is an excellent approach to maintain and spread the word about your services, as well as to form long-lasting ties with prospects. Share your blogs on social media to reach a larger audience and create a community around your writings, corporate insights, and point of view. When you share your blog on social media and bring in new people to your website, you'll begin to notice how much
traction it may provide.
Thanks to Tyson Stevens, EduRef!
---
#4- Educate my followers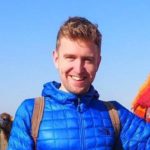 As a CEO I feel that regardless of your blog's objective, you must write and post content that your visitors will find useful and appreciated. Publishing material that isn't overly focused on selling and is really helpful to readers might help you reach goals like selling more things or landing more clients. The idea is to discover methods to highlight or include your products or services in the article without making them the main emphasis. If you educate your followers on issues connected to your products and services, your blog will become very effective.
Thanks to Nathan Grieve, Impersonate Me!
---
#5- Produce useful content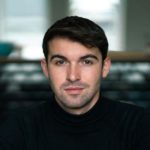 Publish content that is related to your company. Whatever problem your company is trying to solve, your blog entries should be able to help with some of the same issues. Your blog should demonstrate to potential clients that you are a subject matter expert in your field. Potential clients should find your material beneficial. You should also make an effort to develop content regularly. Create a weekly schedule and content using a blog editorial calendar.
Thanks to Andrei Kurtuy, Novorésumé!
---
#6- Guide the reader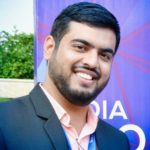 We live in a world that is constantly distracted. Each piece of content is vying for the attention of the reader. To capture and compel the reader to read your post, you must produce an enticing introduction paragraph. Adhere to this straightforward three-step formula: Empathize with the reader and assure him that he is not alone in his struggle with a particular issue. Assure your reader that your guidance will improve his or her life. Assure your reader that your suggestions are basic—everyone appreciates shortcuts, simple tricks, and uncomplicated formulas.
Thanks to Sudhir Khatwani, The Money Mongers!
---
#7- Establish authority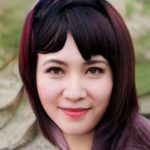 A blog can be used as a method for establishing authority for your company. By sharing blog posts that revolve around specific topics in your industry, you can show the level of expertise the professionals at your company possess. In turn, this allows the consumer to determine your experience and the skills you possess.  It is also critical to utilize your company's blog as a way of building a list. Make sure you implement a list-building feature on your blog – and include it in the sidebar or page on every blog post.
Thanks to Heather Welch, Ukulele Tabs!
---
#8- Demonstrate my skills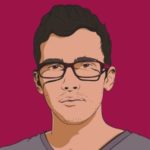 My company's blog serves as a platform for me to demonstrate my competence in my field. Through my blog entries, I can inform the world about what I know and, more significantly, how I may assist others. This is where I demonstrate all of my skills and give insights to folks who need tips and guidance for their home projects. My company's blog assists me in establishing my presence in the niche I choose, and through it, I can reach audiences that I would not have reached through any other medium.
Thanks to Giuroiu Anton, Homesthetics.net!
---
#9- Build awareness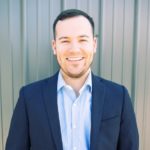 You may drive organic visitors to your site by publishing material on your blog. These are new people who found you because of your content rather than because they searched for your firm and its name directly. By doing so, you are broadening the circle of awareness and potential for your company. Remember that building blog momentum requires time and dedication. Plan on a minimum of 24 to 50 articles before you can expect to see a significant increase in traffic.
Thanks to Tanner Arnold, Revelation Machinery!
---
#10- Empower consumers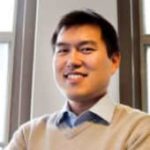 We use our blog to help consumers learn more about finances and become empowered to make better financial decisions. Creating value-driven content helps drive new people to our website, and trading knowledge for more traffic. By sharing our financial knowledge, we also grow our business through our blog because it builds trust. You need to show your customers that you know what you're talking about and that you care about their well-being above all else.
Thanks to John Li, Fig Loans!
---
#11- Enlighten readers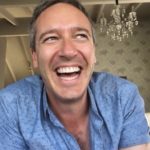 Our blog is very important to us. We use it to educate our customers not only about our products but about health and wellness in general. For example, we have posted recent blogs with tips about how to achieve work/life balance and what the best antioxidants are as well as why they're important. We've also shared information about superfoods and how to stay on top of a busy schedule as well. We want our customers to know we care about them and their well-being.
Thanks to Shaun Price, MitoQ!
---
#12- Communicate with customers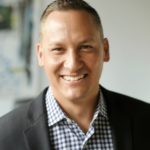 Using a blog has helped us communicate to our B2B customers precisely what we do. Working in a SaaS niche, customers often don't realize our services exist until they find us. By blogging on relevant and related topics, readers can better understand why it could be beneficial. The power of SEO works with us when we blog – when consumers Google related terms, they'll find us and discover exactly what we do. The traffic draw that blogging brings in is massive, which boosts our revenue potential significantly!
Thanks to James Diel, Textel!
---
#13- As an SEO tool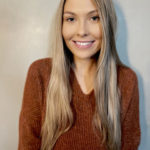 A blog for your business is a great tool to help create online traffic for your site, especially when you utilize backlinks, which have a big say in your site SEO. Not only does a blog create more opportunities for SEO optimization, but it brings more organic traffic to your page while giving your readers' valuable information on topics covered by your business. Your blog can be used as a platform to release new company news, letting your customers know what new services are offered or where the direction of the
company is headed.
Thanks to Julia Meranville, Embrace Scar Therapy!
---
#14- Build engagement with readers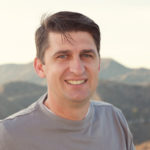 I think business blogs should be used to give your business a human side. Blogs are meant to be informal, so they can showcase that side of your business. It's also a great place to provide satisfied customer testimonials and to educate your audience on the inner workings of your business. It should always be helpful information to keep engagement high. People don't appreciate their time being wasted, so you'll end up wasting your time if you're putting out content that no one wants to read.
Thanks to James Green, Build a Head!
---
#15- Stay connected with customers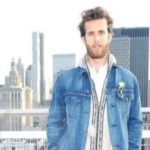 For me, blogging is about two factors, being quick and personal. Blogging provides me the opportunity to place a human face onto an eCommerce platform. By utilizing it as a way to have a conversation with my customers and show the excitement I have for my business and products, I can add that personal service element. My goal is to put my very real enthusiasm on display, so they feel comfortable in reaching out to me, and we can promote a personal relationship and not just a sale.
Thanks to Yuvi Alpert, Noémie!
---
#16- To connect with people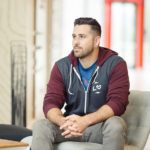 We post blogs frequently and on a variety of topics so that we can expand our reach and hopefully be found by people who could use our service. While our business specializes in connecting people with lawn care professionals, we write about other seemingly unrelated topics – but there is always the intention. We have connections and services all over the country, so we will often create blog posts that highlight specific cities or areas in the U.S. so that we can be found by people in those areas.
Thanks to Jeremy Yamaguchi, Lawn Love!
---
#17- Gathering testimonies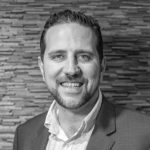 In the real estate business, blogs are mostly used to gather customers' testimonies about their purchases. Clients today are keen on first-hand reviews of their contractors, so consider this as a careful marketing strategy that allows us to take advantage of customer satisfaction. Furthermore, with these testimonies, we can highlight the significant features being offered, or on the specific products, we recommend.
Thanks to Stephen Keighery, Home Buyer Louisiana!
---
#18- Building trust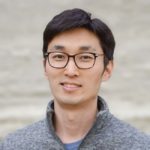 Our blog is a resource hub and drives long tail and evergreen traffic. We have blog articles and resource posts that are 10 years old but still continue to generate traffic, build trust and gain links from other relevant websites. By having a clear goal for the blog of making it a destination for free tools, resources, guides, and how-to's we have increased our authority and built trust that converts to sales.
Thanks to Jae J, Gorrila ROI!
---
#19- Generating organic traffic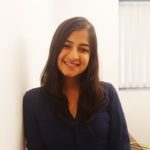 We use our blog to generate organic traffic for our site. Each blog is carefully researched and written to rank for mid to high-volume keywords. Our top 5 organic traffic pages are all pages from our blog. The organic traffic leads to organic backlinks to our pages, organic leads, and higher DA (domain authority) for our site. We also get email subscribers from our blog pages- 1% of visitors sign up using the newsletter pop-up or form!
Thanks to Nikita Agarwal, Milestone Localization!
---
#20- Generating leads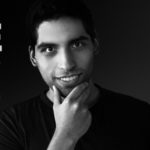 We use our blog to drive eCommerce email marketing leads. This means, unlike other agency blogs, we don't worry too much about raw traffic. Instead, our goal is to publish the 100 most important articles our agency needs to rank to drive leads. When we write those articles, we infuse as much proprietary data and insights as we can to demonstrate to potential leads we're the best at what we do. Lastly, because social media is a strong lead generation channel for us, we repurpose all of our blog content through Twitter and Facebook.
Thanks to Danavir Sarria, Supply Drop!
---
#21- Providing information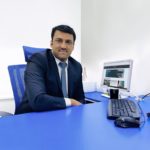 We are a professional training institute in the Middle East and blog has played an important role in our growth. We use our blog for different purposes like providing information to the candidates about professional certifications and generating leads. Our content team writes the pros and cons of the course and helps the candidates to choose the right course for their careers. Our blog not only provides information about our trending and upcoming courses but also generates leads for our institute.
Thanks to Sharafudhin Mangalad, Edoxi!
---
#22- Blogging with SEO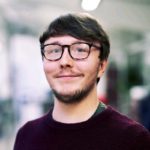 Our SEO and Copywriting teams work together to craft carefully researched long-form content that's posted on a weekly basis. They begin by identifying target categories on the website, and following thorough keyword research and competitor gap analyses, content is drafted to go live across the next quarter. Since undertaking this blogging strategy 12 months ago, organic traffic driven by the blog has increased by 252%. Content is also scheduled for review three to six months after being published, so that performance can be assessed and optimizations can be undertaken if necessary.
Thanks to Joseph McKeown, Roofing Megastore!
---
#23- Producing helpful content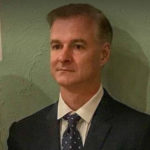 We have a two-pronged approach to how we use the blog for our business. On one side we write useful and informative content that can help our users understand and make informed choices about business and personal finance. On the other side, it is also a marketing and SEO play where we try to write content in order to convince Google to give us rankings and organic traffic. Our blogging is a balancing act between creating helpful content, and content that satisfies the algorithm.
Thanks to Paul Knag, Jr, Ratezip!
---
#24- Perform inbound marketing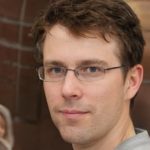 Blogging for business is a great way to perform inbound marketing and increase visitors to your website. I use my business blog to cover industry news which frequently gives me a topic to write on and bring new pieces for my audience. Covering the industry news is a great way to keep yourself updated, keep your audience engaged, and continue your business according to industry changes. Once you build a positive reputation among the audience, people subscribe to your blog, visit frequently, and engage with your business as well.
Thanks to Alex Williams, Find This Best LLC!
---
How do you use the blog of your business? Tell us in the comments below. Don't forget to join our #IamCEO Community.