Resources
20 Entrepreneurs Reveal Their Most Used Hack or Resource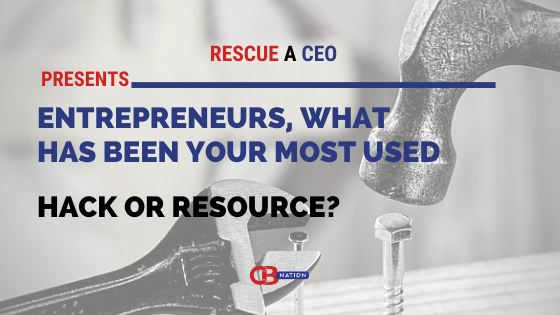 As an entrepreneur, you have that gadget, habit, app, or book that makes your work easier, motivates you to do more and that's what we refer to as a CEO Hack. It helps you achieve maximum productivity and stick to your goals regardless of the hurdles we face as entrepreneurs. For instance, it could be a pro tip on managing employees to make the workplace a conducive environment for everyone. Maybe it's an app that you have that helps you plan and execute tasks on time. It could also be a book that you read and it brings ideas your way on how to scale your business. The list goes on. You can check our CEO Hacks and different entrepreneurs' CEO Hacks below where we have insightful responses.
#1- LinkedIn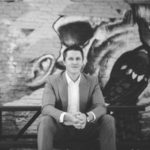 LinkedIn has been my go-to resource and hacks this year. LinkedIn used to be a solely job-hunting tool for recruiters and job seekers a few years ago. In the meantime, the network has evolved into a social platform, comparable to Facebook, but on a more professional level. For startups and large corporations alike, LinkedIn has become a powerful networking machine with unlimited business potential. Businesses and people are exchanging ideas with their audiences by focusing on personal branding, video, and content development. As a whole, it's a great platform to keep an eye on in 2022.
Thanks to Travis Lindemoen, Nexus IT Group!
---
#2- Meditation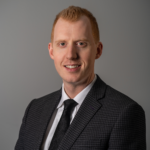 I think meditation is one of the most powerful hacks for being an entrepreneur and high performer for so many reasons. It allows you to slow down and stop being stuck in the constant barrage of things to do, problems, challenges, and often overwhelming thoughts as most of us have going on. It creates the space to really focus on what's important Not only that but has a whole host of health benefits including lowering stress, decreasing blood pressure and so much more. Meditation is a big-time hack!
Thanks to Ben Spangl, World Financial Group!
---
#3- Using stories to make content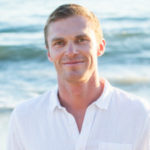 Our business is centered around storytelling, so needless to say we have a great deal of long-form content. The hack we have found for that resource is to take those narratives, whether they be in written, auditory or visual mediums, and utilize them for our promotions. By bundling those stories and using the structured formats that we had been utilizing for our app, we have been able to create a viable and effective marketing apparatus with that content.
Thanks to Woody Sears, Hearhere!
---
#4- Working in 90-minute cycles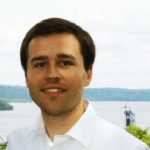 Our energy levels usually do not stay flat through the day, despite our best efforts. Instead, we're constantly alternating between mental production and relaxation. These cycles, according to researchers, generally equate to 90-minute bursts of productive tasks followed by a natural decrease as our brains rest and recuperate. Instead of fighting the body's natural cycles, I work in 90-minute intervals followed by meaningful rests to be more productive.
Thanks to Kyle Kroeger, The Impact Investor!
---
#5- Use of advanced technology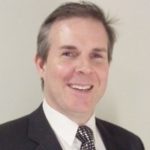 With 2020 being unpredictable and the situation changing for business every day, we decided to introduce something we hadn't tried before. To work smarter, advanced technology was needed in marketing processes to identify consumer behavior. Previously, our marketing experts studied consumer behavior themselves, but now the pandemic created a situation where it was difficult to predict so with the help of technology, forecasting consumer behavior became a little more accurate and smoother.
Thanks to Jeremy Ellis, LaunchPad!
---
#6- Text expander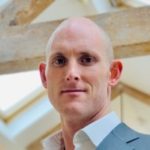 My most used hack/resource this year has been Text Expander. Epic time saver. This tool lets me type in a string of characters, which have been programmed to expand into a paragraph or sentence. This helps when having to fill in my email address in various places around the internet but more importantly it helps me write texts. I could spend so much time writing custom texts to clients, but text expander works on my phone, too.
Thanks to Ryan Ross, JRR Partners!
---
#7- Outsourcing appointment setting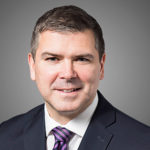 Outsourcing our B2B appointment setting function to a professional provider has been one of the best growth hacks for us this year. Appointment setting services have been a game-changer. Not only has outsourcing this service freed our sales team to focus on lead conversion and closing; it has also refined our pipeline, bringing in quality leads with a higher conversion rate. The result has been a significant improvement in our revenue and strategic competitive advantage.
Thanks to Ben Lamarche, Lock Search Group!
---
#8- Appreciating employees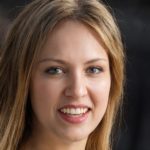 This year was filled with challenges like no other, times like never before, and conditions that weren't ever pondered upon. 2021 was such an unprecedented year, and encouraging employees wasn't easy at all. Shifting our strategies and appreciating our employees is the approach we embraced. We started appreciating our employees' small achievements at work. We started sending people gifts and chocolates on birthdays, going out to lunch to celebrate small milestones, and having evening tea together. This energized our employees and encouraged them to invest more in the company.
Thanks to Kathryn Smithson, Adly!
---
#9- Leveraging social media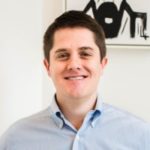 Social media networks like Facebook, Instagram, Twitter, TikTok, etc. are literally controlling trends and lifestyles today. Considering the amazing popularity of social media platforms, I decided to put more emphasis on leveraging social media channels in 2021. The outcome was marvelous! While ensuring a wide-spreading brand promotion, I could successfully increase sales and revenue through the right optimization of various social media channels.
Thanks to Brady Bridges, Reside Real Estate!
---
#10- Using Ahrefs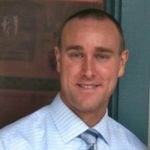 One of the challenges of building your SEO and creating the most effective online content is knowing what key terms and words to use and that is why using Ahrefs is critical in those efforts. Ahrefs is a website tool that allows you to track that information. Through mining their data, you can determine which keywords, terms, and other website content can move you up the page of any query sent through the Google search engine. Ahrefs is a hack I recommend for any business trying to increase its SEO.
Thanks to Jeff Meeks, Energy Fit!
---
#11- Using time blocking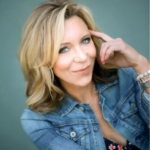 Using time blocking has been incredibly helpful to me this year, and I think works especially well in a remote environment. It makes it much easier to make sure your priorities get done (including things like exercise, cooking, and connecting with friends and family). By scheduling time blocks for yourself, each of those things that could easily get neglected becomes a more tangible "thing" because it's already penciled in for you. It's helped my productivity and focus a lot.
Thanks to Lisa Odenweller, Kroma Wellness!
---
#12- Changing my body clock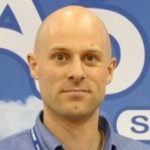 The best hack I've encountered this year is to radically change your body clock. No, it's not a resource, neither is it an app or a tool. It's a literal lifehack that has brought about immense positive changes to my lifestyle and I'm reaping the benefits now. As an avid night owl, it is incredibly productive working at night compared to other times in the day. However, most of the mornings and afternoons are filled with unproductivity where so much valuable time is wasted.
Thanks to Mick Humphreys, Z Grills Australia!
---
#13- Trusting my instincts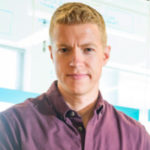 My most used hack throughout the year was trusting my instincts and saying 'no' more often. Earlier, I found myself saying yes to everything due to fear of closing myself off to new business opportunities and connections, which resulted in me going places and doing things I didn't actually enjoy it. However, this year I got to know the power that lies behind a simple 'no', and although it's true, I might have missed out on some important opportunities, I think I gained much more in terms of overall satisfaction.
Thanks to Sam Shepler, TestimonialHero!
---
#14- Using MailChimp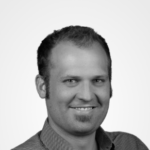 I have incorporated MailChimp into my business marketing strategy as it allows me to create the engaging email content. The user-friendly interface and no-code email templates have allowed its easy implementation across the company. I market upcoming products and inform my customers about promotional offers through this tool. Running a marketing campaign through MailChimp offers me insights such as bounce rate and engagement in real-time. These insights are helpful as they allow me to make corrections to my marketing campaign accordingly.
Thanks to Dave Ericksen, Waterzen!
---
#15- Utilizing QR codes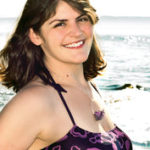 My single most used hack in 2021 was utilizing QR codes in my store window display to offer outdoor scans to shop literal window shopping. The eye-catching store windows drive curious foot traffic to my website. Shoppers use their smartphone cameras to scan the QR code next to an item in the window and be led to order that exact item on my site  Additionally, I use QR codes on my store to capture email subscribers, book appointments, and grow social media followers. I've reduced our packaging waste by having a QR code printed on our shipping boxes in place of a receipt.
Thanks to Alexa Allamano, Foamy Wader!
---
#16- The outdoors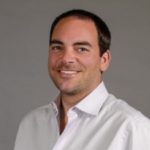 Starting and running businesses can keep you inside a lot, and even more so over the past couple of years. The resource I've made use of and a hack that I think many people forget about – is the great outdoors. Apps and self-help books and everything man-made are great, but entrepreneurs shouldn't forget that the outdoors are a natural resource that can help make us better at what we do if we only just get out there and connect.
Thanks to Roy Morejon, Enventys Partners!
---
#17- Ability to work alone when necessary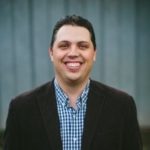 I consider this one of my favorite productivity hacks; though collaboration is frequently mentioned in productivity discussions, we don't always get more done when we work together. Plenty of studies show collaboration does not always lead to increased productivity; we don't need test groups to confirm this. There are times when it's better to work alone—knowing when to collaborate and work alone is key for teams. Additionally, team managers should be aware that some individuals thrive on working alone.
Thanks to Matt Bowman, Thrive Agency!
---
#18- Using Google My Business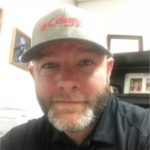 Having a complete page on Google My Business ensures that those who look for your company receive accurate information. Apart from adding your address and phone number, you can even add the company's working hours and information such as menus. Since creating a Google My Business page, I have also received an SEO advantage. Google ranks websites with complete Google My Business profiles higher in web searches. Due to this, I observed an increase in traffic to my website. It also boosted the company's sales as we gained several new customers.
Thanks to Andrew Johnson, Prime Seamless Gutters, and Roofing!
---
#19- Relying on social media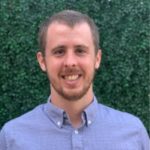 My most used resource for this year was relying on social media for almost all my business needs. Social media has been a great source of information, advertisement, and business. I even resorted to hiring exclusively via social media. It serves as a tool to understand the planet's pulse on anything and everything. It helps me keep abreast of popular trends, people's reactions, and responses. It has dramatically helped in curating various aspects of my business in a people-centric manner.
Thanks to Jared Stern, Uplift Legal Funding!
---
#20- The brain dump technique

The brain dump is a technique that I've been using to clear my head and improve my clarity and focus. In 2021 I learned the brain dump technique to declutter my brain and it's made a huge difference. At the end of each working day, I open up my note-taking app and type out a bullet point of random thoughts that are running through my head. This simple routine has not only brought order to my thoughts and but also uncovered a few hidden gems that I've been able to use in our business.
Thanks to Leanna Serras, FragranceX!
---
 What has been your most used hack or resource this year? Tell us in the comments below. Don't forget to join our #IamCEO Community.