We live in the age of social media everything. New platforms appear overnight and take the world by storm. Business owners, no matter their field, are kept on their toes when it comes to keeping up with modern consumers. Snapchat, Twitter, Facebook, YouTube, and a host of other apps are where businesses need to be if they are trying to compete with a tech-savvy consumer base. We asked entrepreneurs and business owners about how they use social media for business and their replies are listed below. These tips might even help you find the right footing on social media for your business.
#1-  Giving clarity to business issues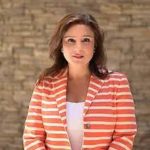 We use social media to give clarity to complex business issues. Some of our clients can identify the problem they have but are unsure what t's called or how to fix it. We share infographics, blog posts, news articles, our podcast, and eBook library all as resources for business leaders to gain more insight into their business challenges and how to go about getting to the root cause. I feel like the CEO that knowledge is power, the more knowledge we can provide to our audience, the better informed their decisions will be.
Thanks to Amanda Russo, Cornerstone Paradigm Consulting, LLC!
---
#2- Connecting with clients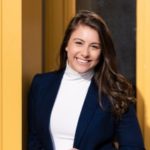 I use social media platforms to connect with my ideal clients & educate my followers on how they can use social media to boost their businesses and brands as well. Social media provides an unparalleled way to deliver your elevator pitch to any of your ideal clients by just reading your bio in your profile & then allowing them to continue to dive deeper into what you do & who you are by looking through your feed & stories. It's truly a game-changer & I recommend it to all businesses I work with!
Thanks to Bee Turcotte, Busy B Social!
---
#3- To humanize our brand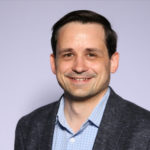 Social media channels are inherently organic, and anyone can make it big by posting a silly video or beautiful photograph. This humanity is at the very heart of social media and is what makes it an important part of a marketing strategy. Brands can use social media to soften their presence and increase their relatability, which is what we do at Nolah. Sharing images and posts that figuratively reach out and take your customer's hand can build a more human brand image
Thanks to Stephen Light, Nolah Mattress!
---
#4- For marketing and publicity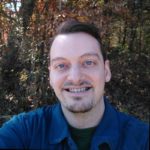 I use social media for easy marketing and publicity. Facebook enables businesses to pay to run ads for their business page and products. We use this feature to run ads and bring leads into our sales funnel. In addition to producing leads, we get our brand out there in our client's view by them seeing our company logo and links. It's a win-win on our part. This enables us to build up our clients and request Facebook reviews on our service when returns with better and more publicity.
Thanks to Timothy Connon, Paramount Quote!
---
#5- To create brand loyalty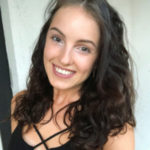 Creating brand loyalty through valuable content. Being a leader in the food safety industry, our readers highly appreciate resourceful information on the common issues related to both the food chain and consumption. The content we share provides trendy information, as well as charts and visuals, making them very user-friendly, which is crucial for any reader to better understand crucial points and take actionable steps.
Thanks to Jete Nelke, Food Docs!
---
#6- To reach a variety of audiences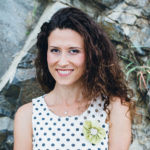 As a food blogger, social media has been paramount in growing and maintaining my business. It allows me to drive traffic to my website through a variety of avenues and also lets me grow my reach cumulatively across many platforms. Although the popularity of different social media platforms can be fleeting, it is still useful to take advantage of their uptrend to gain exposure in an online market that has not yet been saturated. The variety of different social media platforms on offer allows you to tap into a range of markets that attract different audiences and age groups.
Thanks to Aysegul Sanford, Foolproof Living!
---
#7- Using analytic data from social media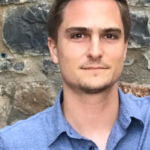 As a seasoned and professional marketer, I feel that practically all social networks offer some level of analytical data for brands to acquire and learn from. Make use of that data to fine-tune your social media marketing plan, doing more of what works and less of what doesn't. Remember that analytics allow you to track a wide range of data points, from engagement rates to follower growth, reach, and your target audience is converting into paying consumers.
Thanks to Andrew Dale, CloudTech24!
---
#8- Collaborate with influencers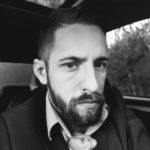 As an experienced and skilled marketer, I believe that Influencers exist in all industries, whether you're a B2C fashion brand or a specialty B2B company creating bespoke widgets for farmyard machines. The true challenge is identifying such influencers and forming relationships with them. An excellent place to begin is to like and comment on their posts so that your name becomes familiar to them. Engagement fosters relationships, which are essential if you want to promote your own brand.
Thanks to Daniel Carter, Loanx!
---
#9- To capture the audience attention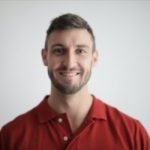 Social media is the ultimate gatekeeper of users' attention. With that in mind, we try to capture as much of that attention as we can because people who need our services aren't necessarily searching for us specifically. Indeed, some may not even know yet that they need us. Pushing social media content about the services that we offer allows us to reach these people who aren't intentionally searching our service on Google. It also allows us to position ourselves as a thought leaders in our space, and hence, a go-to solution for anyone having problems that we have the solution to.
Thanks to Charles Helms, Tracking Advice!
---
#10- To use stories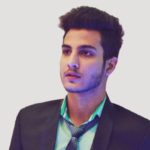 As a seasoned and professional marketer, I believe there is a reason why Facebook and Instagram pilfered Snapchat's notion of self-destructing stories: consumers utilize them. As a result, if you're not uploading stories to your Instagram account, you're simply neglecting one of the most powerful tools available on social media. When you create an Instagram post, the stuff you publish will remain on your profile for everybody to see indefinitely.
Thanks to Rameez Usmani, PureTuber!
---
#11- Sourcing content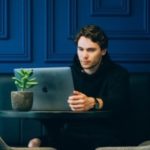 Creating new, relevant, and useful content regularly isn't a walk in the park. We use social media to source ideas for our business by asking our followers what they want and sometimes engage in social listening to get ideas for the content. That way, we can produce what people ask for, want to read, and share. Another way we leverage social media is to source material for our posts by creating contests or using hashtags to source user-generated content that we can share. As our followers get involved, we build excitement about our brand and get a library of social posts to share over time.
Thanks to Stephen Curry, CocoSign!
---
#12- To engage potential customers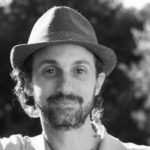 I use social media to engage potential customers and build credibility. My business is in the interior industry, so it's important for us to show people that we're trustworthy. We know what's happening in the industry, which has the added benefit of building trust. We use Facebook and Twitter in particular because we see a lot of traffic from those two sites. They're the most effective at driving sales.
Thanks to David Mason, Knobs!
---
#13-  For marketing using short videos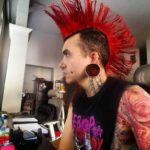 A vast number of users are on social media platforms such as TikTok and Instagram where short-form videos are the norm, so it makes sense to utilize these apps for marketing and public relations purposes. Short-form videos take less time and money to produce and being a direct way to connect with your consumers, it's been an effective strategy to employ. It also helps us create a brand image and find a voice that we can use to talk to our consumers.
Thanks to Rich Rudzinski, Drivey!
---
#14- To educate and guide people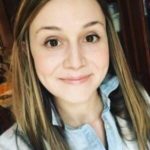 The purpose of my business is to help educate people and guide them to make the best decisions. We post blogs and information that can help people learn valuable information, and in that way, even if they don't end up doing business with us, they are still able to gather value out of our posts. Our hope is that we can help as many people as possible, and if a person remembers how one of our posts helped them and they decide to return and do business with us, that is a bonus.
Thanks to Kristen Bolig, Security Nerd!
---
#15- To take part in viral trends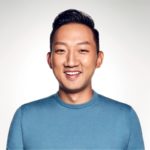 With 1.7M followers on TikTok, we've used social media to partake in viral trends so we can connect with our target consumers and reach a wider audience. This ultimately improves brand awareness by allowing our intended customers to easily search or discover our content. The more unique the video is, the more valuable the brand is on social media. The visibility that TikTok provides only creates more traffic to our profile and turns that traffic into conversions on eCommerce sites.
Thanks to Dino Ha, Kaja Cosmetics!
---
#16- Tracking our competition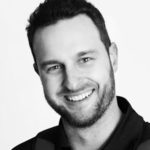 One way we use social media for our business is to keep track of our competition. Most platforms provide a service that notifies you when a certain phrase is used– allowing you to see what others are saying about your competition, both good and bad. With that knowledge, we can meet the needs of customers that aren't being met by the competition, as well as try to better what we're already doing to keep up with what our
competitors do.
Thanks to Andre Kazi, Improovy!
---
#17- To increase product awareness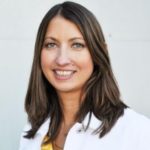 We love when our customers take to social media for tips using our products and we love to share this type of content on our social media profiles. We also use our profiles to feature informative content about skin health, science, and how to use our products. Building on your social media niche to create content will help in the success of your different profiles and increase engagement from your followers. We especially like to put our own take on popular social media trends.
Thanks to Sanem Ahearn, Colorescience!
---
#18- For advertizing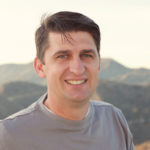 Given that my company creates customizable life-size cutouts of people's faces, it seems appropriate that we utilize Instagram as advertising for the company by showcasing customers' photos with our products on our page. Customers can crowdsource ideas for how to use our products in unique ways and showcase the results on social media. We have a great customer base and everyone loves sharing their pictures, so it makes keeping the page active relatively easy.
Thanks to James Green, Build A Head!
---
#19- For remaining relevant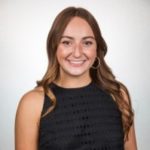 By consistently posting on social media channels, my business can maintain relevancy among target audiences as well as maintain brand awareness. If you do not keep up with your media content, consumers will forget you move on to the next brand. With this being said, it is important to align your social content with your brand personality. Your content should feel like it's rooted in your brand personality. Consistency will uphold consumer engagement and put you a step ahead of your competitors
Thanks to Tess Tobias, Encite Branding!
---
#20- Creating engagement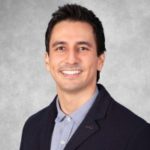 Being a translation company, our target audience is travelers and international businesses who want translation services when they move to another country. We use social media to be social with our audience. We don't over-promote our services and create engaging content by asking questions, FAQs, sharing exciting posts, etc., to learn more about what they expect from translation services. We try to advantage our audience with relevant and successful tips and take advantage of social competence and higher audience reach with social media.
Thanks to Salvador Ordorica, The Spanish Group!
---
#21- To drive sales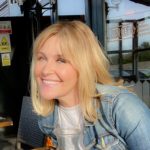 I took a Master Class to help me learn social media best practices and how to implement them for Largesse in a focused way. My goals were two-fold; to increase awareness and drive sales. Within 3 months of completing the online class, our online orders increased by 800% and the cost per lead decreased from $3.57 to $0.27. Some of the best practices that I implemented into our company's social media include creating FB ads, how to create an aesthetically pleasing IG feed, and how to connect with my audience.
Thanks to Heidi Metz, Largesse!
---
#22- To drive traffic to our website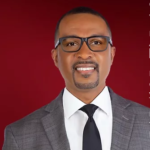 I use social media to drive traffic to my website. Because I have a book that will be released in the second quarter of this year, I began a social media campaign to bring more awareness to my website in 2021. I am currently in the process of updating my social media graphics to enhance the content that I post. When the book launches, I will have built a base of followers that I can drive to my website to purchase the book.
Thanks to Isaac Hayes, Healing of the Soul Ministries!
---
#23- To promote our website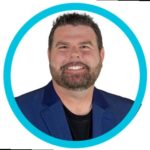 We use social media to promote our content. Social media advertising effectively promotes your finest website and blog material to your target audience. You'll be able to share all of your fresh material on social media and ensure that your readers can discover it straight away if you've established a dedicated following. What many people don't realize is how much both content marketing and social media marketing benefit from one another
Thanks to Jeff Mains, Champion Leadership Group LLC!
---
#24- To know our audience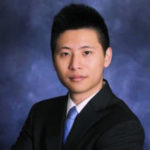 One of the biggest reasons for using social media for business is micro-targeting your audience. But initially, you need to know who they are. Therefore, you have to begin by amassing data on your current customers, followed by digging deeper with social media analytics. This is how you will soon understand who's buying from and interacting with you online. After defining them, you can build buyer personas that help you comprehend the top-notch ways to speak to them.
Thanks to Jonathan Tian, Mobitrix!
---
#25- To engage with the audience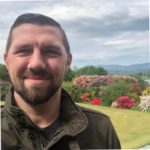 We use social media to engage with our audience. We use social media to build stronger relationships with our clients and identify ways to serve them better. We consider social media an essential part of our business, and we always ensure to publish helpful content. When we post content across different social media platforms, we always consider the type of content we post and our timing in publishing it. Each channel has its own rules, so we always strategize before posting our content.
Thanks to Tristan Harris, Thrive Agency!
---
#26- To help our followers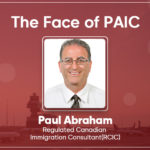 We are a Canadian Immigration Consultant and we focus on Social Media with a Unique idea to help our followers. As we run social media campaign with organic posts with #Didyouknow, #tipoftheweek #whatispaic we have seen that these hashtags get more responses than usual ones. we have seen that some articles with queries regarding immigrant FAQs generate more leads. Last month we have used the topic how to get
Canadian PR without IELTS.
Thanks to Paul Abraham, Paul Abraham Immigration Consulting!
---
#27- To connect with our audience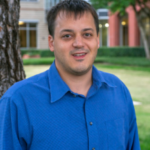 Social media has been crucial in promoting our brand. We use social media to publish helpful content that resonates with our target audience. Social media connects us with our audience and builds a community wherein our readers can interact with our brand and with each other. It helped us identify topics that our audience wants and create helpful content around them, which helps in strengthening our online brand presence.
Thanks to Tim Clarke, SEO Blog!
---
#28- To know audience feedback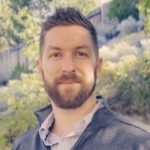 I consider that social media has become an important part of our lives and businesses in every possible way. We use social media for increasing and widening our website network. We mostly use social media to connect with our customers and audience and know their feedback on our services and products. This helped us to improve a lot of strategies as per our requirements and work on our customer's feedback.
Thanks to Brent Hale, Tech Guided!
---
#29- By blogging/guest posting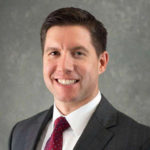 We have observed that consistent and frequent blogging has helped us attract the most attention which has translated into new customers. We try to provide helpful and educational content in our blogs that fuel searchers' needs. The whole point of posting or blogging is "branding".The more exposure people will have to your name and brand, the more they will trust and buy from you. This is the reason you need to guest post on your target blogs more than once.
Thanks to Justin Nabity, Physicians Thrive!
---
#30- Reaching out to new prospects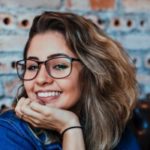 Social media is one of the key tenets of any multi-channel content marketing strategy. In our case, social media is especially important because it gives us a second or third channel to push content, and a bigger opportunity to reach out to new prospects and convert them into leads. Social media has been especially efficient as a lead acquisition channel because it allows us to leverage the power of user-generated content. On the other hand, it also provides valuable social proof for the business.
Thanks to Sally Stevens, FastPeopleSearch.io!
---
How do you use social media for your business? Tell us in the comments below. Don't forget to join our #IamCEO Community.