One of the most important abilities every entrepreneur can have is the ability to network. In the context of entrepreneurship, networking refers to the creation and maintenance of social ties that can assist firms in meeting their needs. Nowadays, one of the most crucial things for businesses to succeed is a well-developed network.
Face-to-face networking is possible at social gatherings, conferences, communities, and industrial organizations. In the current scenario of Covid 19, pandemic networking is done mostly online using video conferencing, webinars, and social media. Networking gives access to knowledge and contacts that help to keep companies ahead of the competition.
We asked entrepreneurs and business owners how they're incorporating social entrepreneurship and here are the responses.
#1- In-person or online / Part of the Facebook LinkedIn community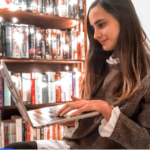 In-person or online. Because of the pandemic, most of my networking has been done online, particularly through LinkedIn. While I am part of a couple Facebook groups for entrepreneurs, the most effective community has been my personal brand. I like to think about my social media followers as a community. While I technically have enough followers on Instagram and TikTok to be considered an influencer, I instead treat my followers as a community of like-minded individuals.
Thanks to Angela Myers, Angela Myers Creative, LLC!
---
#2- Joining meetup groups and chats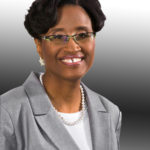 I find that one of the most effective ways to network, particularly during these pandemic times is to join a business entrepreneurship Meetup group. Additional keys to effective networking in a meetup are to log in a couple of minutes early, follow-up your introduction with a chat message to everyone on the call giving your company name and details, and send private chats to those you'd like to connect with. Following these steps, helps come across as professional, and are able to authentically connect.
Thanks to Pam Hill, My Smart Cousin!
---
#3- Online/Social media groups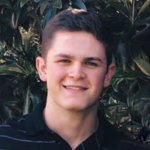 Online! With the help of a pandemic, the ever-expanding internet has shifted the way people view work, and with that comes a shift in the way people network. As the internet grows more extensive, I believe people are increasingly looking towards smaller groups & communities that align with their beliefs, business, culture, and hobby.  I find myself in forums and communities that align with my business goals. Places like Indie Hackers and groups across social networks are among the best places to find like-minded individuals online.
Thanks to Andrew Sapashe, Social Card!
---
#4- Through Meetup/Eventbrite/LinkedIn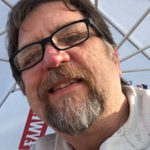 Networking has been my primary source of business development for more than 25 years. Contacts made are the initial seeds that have flourished into a lifetime of important business and personal relationships. Meetup.com and Eventbrite.com are good places to find local face-to-face opportunities. It's a good idea to use LinkedIn to engage in regular interactions with those you have met personally or virtually.
Thanks to Reno Lovison, Reno Lovison Marketing!
---
#5- Through friends and partners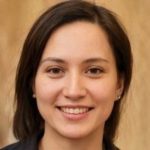 As a business owner, I would like to say that the advantages of networking are crucial to your personal and business development as an entrepreneur. Networking, creating relationships, and taking action are all important aspects of a small company. It takes a lot of time and effort to build a successful business, so having a network of friends and partners to draw energy from and keep you going is beneficial. You're more likely to
progress forward as a group if you surround yourself with others who share your desire and ambition.
Thanks to Anjelica Rivera, Cell Tracking Apps!
---
#6- Using social media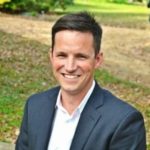 Social media has evolved into a vital tool for connecting with clients, as well as a terrific way to offer your knowledge and skills in an easily shareable format. Make yourself accessible and active on numerous social media platforms. Organizations and communities I am a part of are: Residential Real Estate Cashflow Investing & Finance, Real Estate Joint Venture Matching Group-F, Inman – Smart About Real Estate, and Wholesale Real Estate USA.
Thanks to Corey Tyner, Buy Yo Dirt!
---
#7- Leading with an offer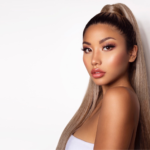 Start with an offer, not an ask. Busy entrepreneurs and business owners are constantly being asked for something by everyone around them. You can set yourself apart by offering something of value instead of asking for a job or advice. Maybe you have a unique skill or can introduce them to someone they could work with in the future. Leading with an offer will leave a memorable impression and set you apart from the rest of the pack.
Thanks to Ann McFerran, Glamnetic!
---
#8- Face-to-face and online/ Chambers of commerce and social media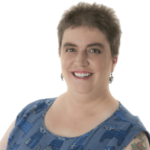 I network both face-to-face and online. Both work well for me. The face-to-face networking is mainly through a local Chamber of Commerce which regular events. I attend and it suits me as my ideal clients are members of the Chamber as well. Online, I tried a few different online groups through Facebook and LinkedIn and found a couple that suited me. This has resulted in me receiving leads and clients nationally and internationally.
Thanks to Rachel Amie, Crazy Cat Copy!
---
#9- Building trust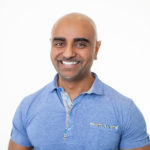 I started by helping people. My brother opened his first dental clinic and helped him with marketing. Soon, I had a waiting list of dental and healthcare clients wanting to get the same success. True networking is building a relationship of trust. Start with people you know. If you know someone who might need your help, connect with them. And
once they're happy with the results, they will be more than willing to share about it with people they know.
Thanks to Dr. Prav Solanki, Prav.com!
---
#10- Online/Social media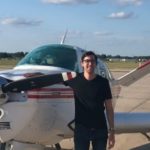 Twitter has become critical to my networking strategy. While many professionals disregard Twitter as a networking platform in favor of LinkedIn, I believe there's plenty of value in connecting with professionals on Twitter. For me, it all begins with using Twitter's TweetDeck to schedule tweets sharing industry insights. I also spend time interacting with popular professionals in my industry on the platform by replying to their tweets and adding value.
Thanks to Andrew Helling, Rethority!
---
#11- Online/Through social media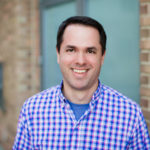 Much of our networking is done through our social media channels. The ideal use for social media is to build your brand with the people you're connected to by providing value for your connections and followers. Credibility and relationship building is critical to the networking process, and it's crucial to remember that networking is about cultivating relationships with people and building your brand. Social media is a great way to create new and lasting connections that will hello your brand.
Thanks to Mark Daoust, Quiet Light!
---
#12- Online/Within groups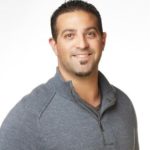 To be specific, I lead Million Dollar Sellers, a community of online entrepreneurs. We verify everyone who applies, including the business they run, to ensure that those who do get it will engage and bring value to the community. I network mostly within the group. People within the group have their own networks and resources that they share among the group, so the network within the group grows increasingly more complex and diverse.
Thanks to Ian Sells, Rebate Key!
---
#13- Online/Making friends in Reddit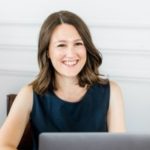 When it comes to professional or personal networking, I think people often underestimate the potential role 'Reddit' can play. We always think about Facebook, Instagram, or LinkedIn when it comes to networking, but Reddit also can do a great deal of help in it. There are various communities in Reddit which can be a good educational source and there, you can find many experts too. You also can find like-minded people who share your passion and interests.
Thanks to Laura Roeder, Paper Bell!
---
#14- In-person/Meeting at events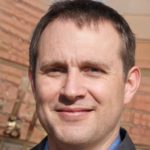 Many business owners do not believe in building a network, but it's not good practice. Networking is the best place to get new clients, learn from the successful ones, and explain your business to the clients and the investors. These are some of how I build a network for my business: I find new communities to connect with based on their goals, their niche, entrepreneurship, and their policies. I prepared to build newer communities by meeting them at a specific event and introducing myself to them via visiting cards.
Thanks to David Reid, VEM Tooling!
---
#15-  Online/Linkedin's startup group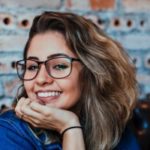 582,000 members are quite large for a LinkedIn community, but this one is particularly engaging. This LinkedIn group covers almost everything in the startup world, from financing, marketers, and collaborations with other entrepreneurs. Being a member of this community has been eye-opening for me. Apart from building connections with entrepreneurs. The community members also organize remote meet-ups, which are really great for building personal connections with other entrepreneurs within the niche.
Thanks to Sally Stevens, Fast People Search.io!
---
#16- In-person/Joining chamber of commerce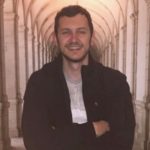 Joining your community chamber of commerce is one way to network. The best place to begin building business relationships within your immediate community is your local chamber of commerce. While the quality and involvement of local chamber organizations vary by city, many offer fundamental training, professional development, and resources to small business owners. Along with networking opportunities, local chambers of commerce offer low-cost mentoring to new business owners.
Thanks to Haris Bacic, Price Listo!
---
 #17- Online/Joining entrepreneurs organization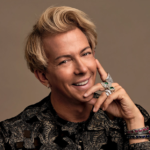 I am part of the Entrepreneurs' Organization. Entrepreneurs' Organization has built a global community of over 10,000 business owners through mentor relationships, online networks, and international networking events. Through EO's various programs, these business owners share knowledge and build their business networks. Entrepreneurs' Organization has a diverse demographic, and each local chapter offers a unique set of services. Invested EO members also frequently discuss the organization's impact on both their professional and personal lives.
Thanks to Derek Warburton, Mrwarburton Media!
---
#18-  Online/LinkedIn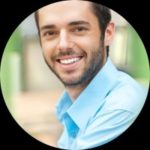 I've always taken the attitude that the more you put into something, the more you will get out of it. With this in mind, when I am looking to network, I try to connect with people with the same mindset. I don't strive to use my networking connections to gain an advantage, more to attempt to pass on knowledge and experience to those who need it. I have found that using this method, others are far more likely to respond and return their helpful tips and connections. My favored networking platform is LinkedIn, but I also regularly use trade-specific platforms and community groups.
Thanks to Chris Anderson, Soothe Your Feet!
---
#19- In-person and online/Local business community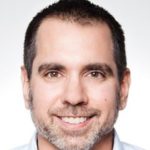 I believe in keeping things local and in-house, and as such my networking is confined largely to two communities, both of which I'm a member of. My local business community and the largest online SEO specialist community, Black Hat World. Both have helped me to establish long-standing friendships and business relationships, and without either of them, my business wouldn't have succeeded and I wouldn't be where I am today.
Thanks to John Dibella, Net Local!
---
#20- Women entrepreneurs

I am a woman entrepreneur specializing in eCommerce. I am also a proud member of Women in Ecommerce  This organization has helped me to network with other women entrepreneurs all over the world and advance my professional development. I have created ongoing relationships and partnerships with other talented entrepreneurs that have kept me abreast of the latest trends in eCommerce and opened up new opportunities. Whenever I'm faced with a new challenge, my network has always been there to offer me guidance and support.
Thanks to Leanna Serras, FragranceX!
---
#21- Connecting people with similar backgrounds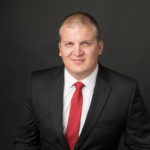 I network with others by finding people that have similar backgrounds. Leading with what I have in common with you is a very effective way to build those bridges. Especially on LinkedIn, I've found that ensuring you are NOT leading with a sales pitch is critical. We are all tired of being sold to under a false pretense to connect. This is so important that I will personalize every note to someone I want to connect with by telling them this is not a pitch, purely relational. Take the time to build that relationship from that point.
Thanks to Aaron Spatz, Bold Strategy Group!
---
#22- Building quality relationships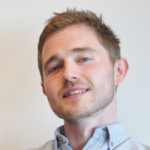 I network through valuable relationships I've already secured. Since I've been in the industry for a while, I've been able to build quality relationships. It's been nice to lean on them when needed, have them point me in the right direction when necessary, and even pass along referrals to each other when something pops up. This style of networking is
more direct and is less like throwing a dart into the dark.
Thanks to Joe Davies, Fat Joe!
---
#23- Through Facebook groups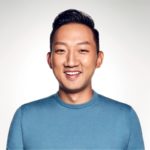 Facebook groups are an effective networking strategy for those looking to connect with others in a niche industry. The people in these groups are always asking for career advice or job connections, and by joining, you can interact with some really great people with the same interests. Consider joining your college Facebook group to start, then, branch out to more specific groups for specific career paths. In doing so, you can make connections you may not have met in a real-life setting.
Thanks to Dino Ha, Kaja Cosmetics!
---
#24- Engaging in groups and organizations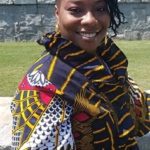 I network by engaging in groups and organizations virtually. With increased online activities and fewer in-person gatherings, networking has become more challenging. But worth the effort for me to reach my goals as a Coach and Podcaster. Clubhouse and Facebook groups have allowed me to network and connect with dynamic people from all over the globe. Instead of maybe engaging with 2-3 people at an in-person event. I can network with 10 to 20 people in online groups. Many organizations have created groups on these platforms for like-minded people to connect.
Thanks to Sandra Barker-McIntosh, 90 Day Wins!
---
#25- Attending events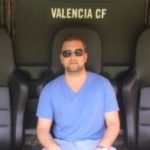 Attending events is one of the ways I network. Networking allows you to increase your visibility, which is crucial in building your career. The recent shift from in-person to virtual conferences increased entrepreneurs' accessibility to events. Virtual conferences allow us to attend more meetings, giving us more opportunities to meet new people and make new connections. Virtual conferences reach broader audiences, and you can also save on travel expenses.
Thanks to Miro Nikolov, Super Betting Sites!
---
#26- MasterMind Groups is an excellent organization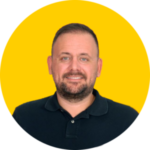 MasterMind Groups bring people together around a common objective or set of purposes, such as improving business. MasterMind groups enable you to gain new perspectives, receive assistance in achieving your goals, and establish a level of accountability for taking action.
Thanks to Christopher Pappas, eLearning Industry Inc!
---
#27- Through contacts of rotary community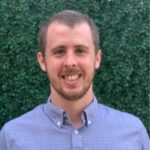 I network using the contacts that I get via my interactions at Rotary International. Rotary, unlike other networking communities, is not business-oriented. However, the kind of people I get to meet there are trailblazers in a true sense. It has personally helped me learn a lot about being a better businessman after interacting with some big shots of the
business world. The set-up automatically loosens up people to open up, and if you are lucky, you'll even find a mentor.
Thanks to Jared Stern, Uplift Legal Funding!
---
#28- By supporting associations within the community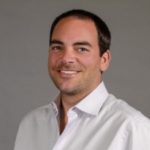 I love living in Charlotte, North Carolina, and while my business has a global outlook, I network by supporting and fostering Associations within my own community. I served as regional chair for the Business Marketing Association of North and South Carolina, I'm co-founder of the Search Engine Marketing Association. In business, it's incredibly important to focus on local connections that are often more intimate, and you can build a name for yourself and your company by investing time in building relationships.
Thanks to Roy Morejon, Enventys Partners!
---
How do you network? What organizations or communities are you a part of? Tell us in the comments below. Don't forget to join our #IamCEO Community.