Business as usual is no longer business as usual. Things have changed and a lot of it has to do with the smartphone. According to mobiThinking, there are over one billion smartphones in use around the world. This means there are even more apps in the Play Store and the App Store and on these one billion devices. For entrepreneurs and business owners, the business has become more mobile and faster. Entrepreneurs use apps to accept payments, scan business cards, and more.
Rescue a CEO asked some entrepreneurs what phone apps they use that are best for their business.
#1- Slack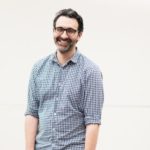 Slack has taken on the role of my personal assistant. All communication at our company is done through Slack, which includes a daily check-in, social media content ideas, and meeting agendas. In many circumstances, Slack eliminates the need for calls or emails, and it keeps track of the conversations. I also frequently utilize Slack's reminders feature,
particularly for stuff to investigate, brief phone calls, and anything else I could forget. As an entrepreneur, Slack allows me to be more productive.
Thanks to Steve Pogson, First Pier!
---
#2- Expensify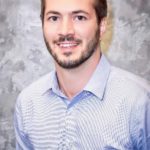 For expenditure tracking, reporting, and reimbursement, I've grown to appreciate and rely on Expensify. Simply launch the app and scan a photo of a receipt or mileage receipt. The software will keep track of the expense for you. Plus, clever scanning automatically fills in merchant and expenditure information, so you don't have to. Expensify has saved me a lot of time by allowing me to maximize and track my expenses. Expensify is the best and makes my life as a business owner so much easier.
Thanks to Dan Close, We Buy Houses in!
---
#3- LinkedIn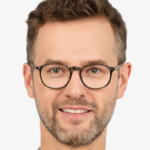 LinkedIn is the most commonly utilized corporate networking service, with over 380 million registered users. Many of the apps we'll discuss later also use LinkedIn's data as their foundation. LinkedIn's most appealing feature might be its sheer vastness. Most likely, you already have an account or have been asked to use the service. This can considerably improve your chances of gaining an introduction to just about anyone
through a connection.
Thanks to Bram Jansen, VPN Alert!
---
#4- Weave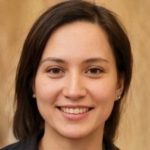 I'll be the first to acknowledge that the Weave concept is a little strange. The weave is a matchmaking app for professionals, although not in the romantic sense. The algorithm of the program pairs you up with others who share your interests and are in your area. You swipe through profiles (similar to Tinder) until you locate some interesting matches, and then you initiate the connection. Every Friday, Weave has a concierge service that matches you up with other professionals, but it's by invitation only.
Thanks to Anjelica Rivera, Cell Tracking Apps!
---
#5- Vivastream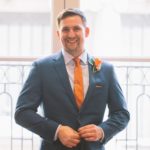 As an expert, I believe that using Vivastream, a social channel for business professionals, is an excellent approach to increase your chances of meeting like-minded folks. A meeting can quickly become overcrowded, and Vivastream supports you in selecting and locating participants. Simply create an account on the Vivastream network using your LinkedIn profile. You'll be able to find other people on Vivastream who are attending the event and have tags that match yours.
Thanks to James Angel, DYL!
---
#6- Evernote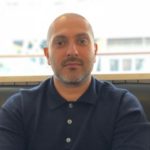 As a busy digital marketer and SEO expert, I am always gathering and reviewing fresh knowledge that is beneficial to both myself and my clients. Evernote comes in handy in this situation. This platform allows you to collect and save whatever bits and pieces of information you may require from the internet. You can tag them for quick searching, change them, or embed images, audio, video, and anything else you might think of. Evernote can also be used to make handwritten journal entries and to-do lists.
Thanks to Amar Vig, London-fs!
---
#7- TurboScan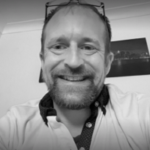 TurboScan makes our tasks a lot easier when we are on the go. If you're on the road and have access to a business center, you can use the Turboscan app on your phone to print, fill out, and return signed documents. The program allows you to email documents as PDFs or JPGs, making it appear as if you were sending them from your office scanner. The software eliminates the need for a scanner and simply speeds up and simplifies company processes.
Thanks to Jay Soni, Yorkshire Fabric Shop!
---
#8- Brella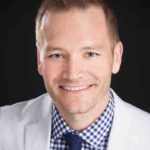 Brella is an event networking tool that can help you optimize your event by allowing you to schedule meetings with the right people before the event even starts. This guarantees that attendees are prepared and get the most out of an event, which leads to consumer satisfaction and future event ticket sales. I personally believe that Brella allows event attendees to establish the greatest possible connections. Whether guests are seeking new leads, clients, or contacts, the Brella networking software will assist them in finding them.
Thanks to Jasen Edwards, Agent Advice!
---
#9- Bizzabo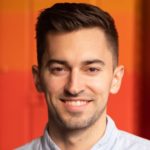 Making the large format networking opportunities that Bizzabo offers our best tool for this purpose. This well-managed app provides virtual in-conference or town-hall-style meetings and is a simple to use method for organizers who need digital solutions. You can manage every item from attendance to ticketing and even create hybrid events. If you are more interested in catching a large swath of networking possibilities rather than just one on one meetings, Bizzabo is one of the most effective apps available.
Thanks to Cody Candee, Bounce!
---
#10- CamCard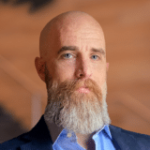 CamCard As an expert, I would assert that the purpose of the conference is to exchange business cards. It entailed entering contact information into your address book as soon as you returned home. Simply take a picture of the card and you're done using CamCard. True, a few iPhone business reading programs wirelessly connect phones, but that seems a little too personal for someone you've just met. Additionally, it is impossible to resist such a request.
Thanks to Taylor Murchison, On The Map!
---
#11- QuickBooks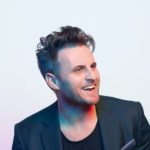 QuickBooks Online is one of my favorite business apps for connecting with customers. QuickBooks Online is a well-known brand in the accounting industry because of its simplicity, power, and portability. Many of the applications on this list have some connection to QuickBooks. QuickBooks may handle anything from tax preparation to payroll processing, financial analysis, and inventory management, depending on the version you choose
Thanks to Sam Browne, HAROSEO!
---
#12- Basecamp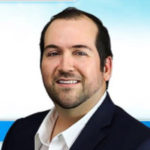 My favorite business app for connecting with team members and my clients is Basecamp. It's a project management app that helps me keep track of what everyone on my team is working on, and it also allows me to communicate with them directly within the app. This way, I always know what everyone is working on, and I can easily ask them for updates if needed. Plus, since all the communication is centralized in one place, it makes it much easier to keep track of everything.
Thanks to Danny Veiga, McAllen!
---
#13- Bizzabo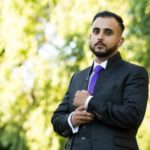 Bizzabo is divided into two sections, one for conference attendees and the other for conference organizers. While the attendees' mobile app is free, the management tools to connect all of those people are not. How much depends on the amount of data you want to extract about the guests and how much integration you require with other apps. The mobile app is a no-brainer for anyone attending a Bizzabo-hosted conference, as it allows you to connect with exactly the individuals you want to meet in a potentially confusing and congested atmosphere.
Thanks to Zaeem Chaudhary, AC Design Solutions!
---
#14- FullContact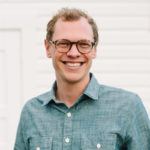 I must say FullContact consolidates all of your contacts from all of your apps as well as your traditional business cards into a single app. Simply enter your email address to import contacts from all of your Gmail, iCloud, and Office365 accounts, as well as Excel spreadsheets and social media sites. Then, using the mobile app, take images of their business cards, and it will detect the text and add them to your address book. However, work can pile up and people can fall through the cracks. still no need to worry.
Thanks to Gerrid Smith, Criminal Defense!
---
#15- WhatsApp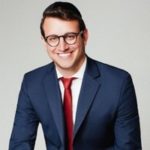 WhatsApp is a great tool that can be utilized for your business and not just your personal life. Although generally, we use WhatsApp for marketing, it is also a great way to communicate in an informal way that makes the person feel very connected. If you get a WhatsApp from someone, you automatically feel close with that person. Sending a personal message to employees through WhatsApp gives the message that they are valued and appreciated in the company- enough to receive a personal, private message.
Thanks to Yoel Gabay, Freedom Care!
---
#16- Common Connect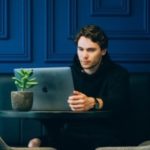 Common Connect focuses on connecting individuals based on careers, interests, and proximity. The app comes in handy when reaching out to people in any profession or industry. It is effortless to find like-minded people by setting your preferences to any niche, field, or job title and scanning it within a particular location. The best part is that the app has a conference mode; we can add social media followers, and it is available for Android and iOS.
Thanks to Stephen Curry, Coco Sign!
---
#17- Donut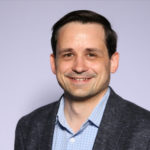 Donut is my favorite app for fostering connections between employees. As a leader of a hybrid workplace, I recognize how important is it to ensure bonding and connection are never put on the back-burner. Donut helps us prioritize relationship building as a crucial aspect of any thriving workforce by pairing people up to have a chat – people who otherwise might never have connected, in some cases. It's a simple concept, but it works wonders and keeps people learning about each other.
Thanks to Stephen Light, Nolah Mattress!
---
#18- Microsoft Teams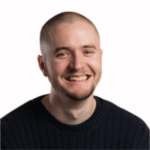 Microsoft Teams is a must-have for internal communication. Due to availability and training purposes, it's beneficial to record team meetings for a manager or new hire. Recording and screen sharing options allow employees to go back and review the content after PTO or refresh their memory so no one has to repeat information twice. It can be a helpful guide for projects that require a lot of steps or an important meeting for a new launch.
Thanks to Corey Ashton Walters, Here!
---
#19- Meetup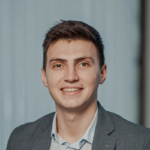 Since your connections do not always need to be made through digital channels. Eye-to-eye contact is precious and connects people even more. Meetup's function is to publicize events that are happening near you. You can filter your search by "subject". This makes your search for a truly valuable event more effective. With your selected interests, you create your meetups and be accessible to others and vice versa and this makes it my favorite in connection building. Hopefully, this answer is helpful to you. You can contact me at the same email address for any follow-up questions.
Thanks to Richard Lubicky, Real People Search!
---
#18- Prolific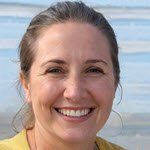 Prolific is an app where all your connection needs come together: It has a newsfeed for keeping up with what's happening within your networks, enabling you to share articles and content. It also has a time-consuming quicksheet, which is a file you can create with the contacts and notes of the people you want to keep in touch with.
Thanks to Jennifer Schlette, Kitchen Substitute!
---
#19- Eventbrite Discover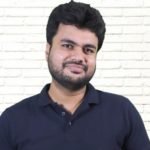 You can use the Eventbrite Discover app to find upcoming events and conventions in your field of interest, register for programs, and network with like-minded professionals. The Eventbrite Organizer app allows you to create and manage your event in one place. It makes it an excellent alternative for a business owner trying to build a network of potential clients and consumers. Create an event listing page, accept money, and keep track of your sales and data.
Thanks to Shiv Gupta, Incrementors Web Solutions!
---
#20- GroupMe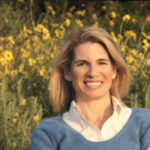 Being a business leader, I actively use GroupMe, wherein we create different chat rooms for both personal and business interactions. This messaging application is absolutely free, making it one of the best choices for a quick chat or update with the employees. The private chat rooms are fully secured with the latest technologies. I prefer setting up different chat rooms for different teams and projects for more streamlined real-time business communication. It allows sharing photos, videos, and other media forms with the members of the chat room via a single click, making it quick and efficient.
Thanks to Michelle Caruana, HANA Resources!
---
#21- Trello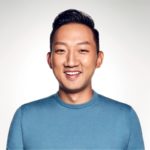 Trello is a great business site that allows managers and employees to stay connected on several tasks. Team members can track projects, highlight due dates for upcoming projects, and assign specific assignments to team members. It's a great way to collaborate with several colleagues while staying organized, and celebrating those tasks once they're completed. It sets users up for success through a user-friendly platform and encourages communication every step of the way.
Thanks to Dino Ha, Kaja Cosmetics!
---
#22- Chanty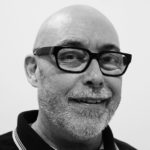 Chanty is a team chat application that enables me to easily interact and cooperate with my team. I may contact them by text and voice messages and audio and video conversations. Additionally, I may share my screen and connect with individuals or groups via private or public channels. Apart from communication, we may manage our projects more effectively by converting messages to tasks. I delegate such duties to my staff and establish deadlines, allowing us to oversee our work from Chanty.
Thanks to Marc Bishop, Idigimagnet!
---
#23- Connecteam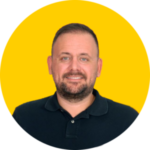 Connecteam centralizes everything a business requires from field to office. We can link our staff, manage day-to-day operations, increase employee experience and engagement, and propel our organization forward with the touch of a button. Connecteam has it all, from the moment an employee begins onboarding to daily communication, time tracking, job scheduling, and operating procedures. In this manner, our employees will be more productive and well-informed. And we always have complete visibility into what is happening.
Thanks to Christopher Pappas, eLearning Industry Inc!
---
#24- Workday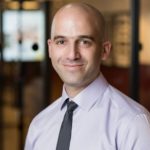 Workday unifies HR and finance for small businesses, allowing you to make smarter decisions based on data rather than guesswork. This app enables you to effortlessly engage all of your staff and is completely customizable at any point in time. As a manager, you are in control of efficiently and successfully planning, recruiting, and developing employees using Workday Human Capital Management (HCM). This simple-to-use small company app easily transitions your employees from their first day to last.
Thanks to Guy Hadas, Age Group!
---
#25- Zoom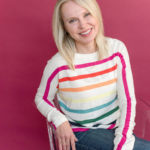 Teammates need to connect on a personal level – period. Group Zoom calls rarely allow for true personal connection, so we recently started a 'Getting to Know You' series using Zoom. After our weekly all-hands call, we host a 5-minute Q&A with one team member giving us a deeper dive into their role, what they like best about working on the team, and what their favorite personal hobbies are. We love learning more about each other and growing closer as a team, and this serves as a really easy way to do that.
Thanks to Anne-Marie Faiola, Bramble Berry!
---
#26- Whova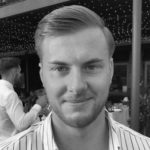 Whova is a networking app that focuses on enhancing networking at events, and it's one of my favorites. This software has smart profiles for attendees, community boards, business card scanning and exchange, one-to-one and group chats, social media integration, and much more. Whova's event management software, on the other hand, goes far beyond networking. Attendees can use this app to establish a customized plan for the event, which will assist them in managing their sessions and timings, sharing documents, taking notes, and accessing an interactive map.
Thanks to Oliver Andrews, OA Design Services!
---
#27- Telegram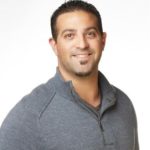 Telegram makes it very easy for you to search for channels and interact within groups of like-minded people. While you can search for groups within the app, there are also a lot of ways to search for niche Telegram communities on the Internet. What's great about the majority of these groups in Telegram is that people are really active. I guess what's really good about the Telegram app is that they're not too mainstream. This means that people really intentionally download and use the app to joint-specific communities.
Thanks to Ian Sells, RebateKey!
---
#28- ProofHub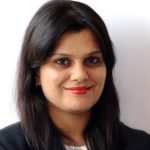 Hundreds of remote teams use ProofHub's online project management software to keep everything in one place. Members of the team can seamlessly interact with their coworkers and clients. The tool includes various collaboration features such as online proofing, discussions, chat for providing input, and remote project management from a single site. ProofHub, as an all-in-one remote project management software, is a must-have for teams that demand greater management experience.
Thanks to Vartika Kashyap, ProofHub!
---
#29- SummitSync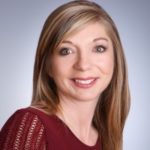 My favorite business app that helps with connections is SummitSync. It ensures a streamlined networking process, especially for events and meetings. Those attending an event can log in using their LinkedIn info. People can then search the profiles of others attending the same event. As a result, users can organize meetings and conferences in advance and network with the right people. SummitSync integrates with email and calendar tools and provides private messaging, making scheduling easier for users.
Thanks to Dr. Lea McMahon, Symetria!
---
#30- Brandfolder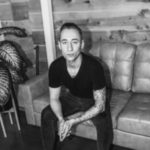 Brandfolder helps our team find what they need when they need it. Employees can waste a chunk of time hunting down your brand's logos and images each week. But Brandfolder is like your company's own Google Image Search, enabling them to quickly find your brand assets in one central, organized location. This allows for better project collaboration when teams consist of in-house, hybrid, and remote members. You can see who is engaging with and downloading your content.
Thanks to Chris Gadek, AdQuick!
---
What is your favorite app that helps you with connection? Tell us in the comments below. Don't forget to join our #IamCEO Community
.