Entrepreneurs and business owners wear a ton of hats. It might be providing customer service; it might be hiring employees or motivating staff. Perhaps it is pitching to a new client or simply mopping the floors. It is easy for entrepreneurs to overextend themselves or spend too much time on marketing and advertising when they should be focused on maintaining customers. If life is a balancing act, then the business is life to the extreme as the unpredictability of running a venture causes entrepreneurs to sometimes fall off the tightrope.
We asked entrepreneurs and business owners how they maintain balance as CEOs and here are the responses.
#1- Planning through my schedules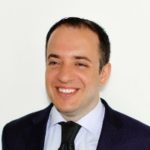 Making and sticking to my schedules helps me balance everything in my life – professionally and personally. Work/life balance is incredibly important to me, especially since my job can keep me glued to my computer for hours each day. Scheduling distinct times for work and leisure ensures that I can focus my energy on the situation at hand without worrying about other parts of my life.
Thanks to Luke Muscat, Muscatech!
---
#2- By prioritizing taking breaks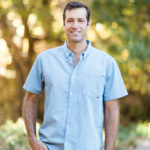 I find balance by prioritizing taking breaks and making sure my employees are encouraged to do the same. When we are in a "go, go, go" mentality, we are simply less productive. Employees are encouraged to share pictures from their walks, bike rides, etc. to motivate each other to get moving. The only time I can really reset to keep pushing forward is when I feel fresh air hit my face. Otherwise, I'll find ways to keep working – keep checking messages, returning calls, organizing my desk, etc. Physically leaving your space is super important. It's really the top way I find balance and keep my mind fresh.
Thanks to Ely Khakshouri, Retrospec!
---
#3- Setting out time for family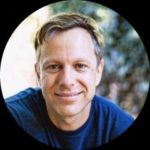 My mornings begin with a workout. My day consists of running the day-to-day operations of Lifeforce and my evenings are spent with those I care about. I believe in creativity and expecting the unexpected in a work setting, but my days outside of work are regimented. I make time for myself, my family, and my friends every single day. My company is built on the concept of taking care of yourself and making sure you're excelling in all facets of life, not just your professional life.
Thanks to Joel Jackson, Lifeforce!
---
#4- Planning through my calendar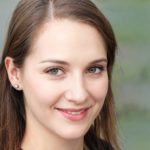 I utilize a strict calendaring system to keep track of all of my responsibilities at work. Every week, I make a list of my must-do tasks and objectives. Following that, I include should-do items in my schedule. To keep focused and productive, I employ tools like social media blockers and timers. Everything will be in balance if I am able to make good use of this time. Some weeks, I'm less successful at this balancing act, so I keep track of what worked and what didn't and attempt to better the next week.
Thanks to Sara Johnson, Onsiter!
---
#5- Automate as much as possible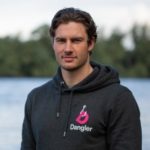 I strive to automate anything that is possible. This allows me to use my time for other useful pursuits or for my personal requirements. For example, I rarely go to the bank
because a percentage of my wages is automatically transferred to my automated savings account. The same is true for other recurrent payments I have to deal with on a monthly basis. Everything at work may be automated, such as deploying bots to answer client questions, process orders, and generate receipts.
Thanks to Harry Hughes, Dangler!
---
#6- Scheduling the whole day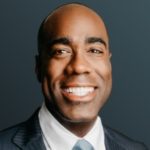 How you schedule your workday has a huge impact on your stress levels, focus, and productivity – but affording yourself some flexibility is equally important. A CEO that schedules back-to-back appointments, events, and tasks each day is more likely to quickly experience burnout, compared to the one that opens some time for coffee or a 15-minute walk. Leaders that set realistic expectations for themselves each day can have a greater life-work balance and achieve more.
Thanks to Isaiah Henry, Seabreeze Management!
---
#7- Taking technology break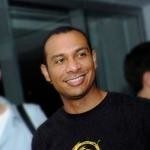 A technology break is the best way to cut off from the outside world's noise. The amount of tasks and things to do is constantly piling up and the idea of not staying connected with the outside world for a few minutes was initially frightening. I have now realized everything else can wait but not your downtime. I have started using my time creatively to connect with myself genuinely. It helps me recharge and listen to my voice. There used to be times when I had not had a technology break for months. I have learned from my mistakes. I delegate tasks and take mindful technology breaks.
Thanks to Ruben Gamez, Sign Well!
---
#8- Strategic planning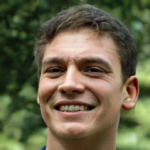 Balancing everything becomes a game of art especially being an entrepreneur in the food industry, where everything is too perfect. My way of balancing is strategic planning. Every morning, I create a memo and list out the agendas. Then  I curate my day to align my time for exercise, family time, and working on new things and client-employee meetings. Though being a CEO, there is a lot on my plate, but I carry an attitude of positivity, and I am not done, yet I need to do more. It keeps me going to find equilibrium between family and work.
Thanks to Timothy Woods, Carnivore Style!
---
#9- By effective delegation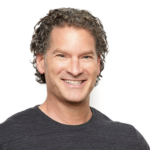 The key to balance is effective delegation. As the CEO, people see you as the head of the company, but you're not responsible for every task. Running a business takes a tribe. Each person on my team possesses skills that make them exceptional in their respective roles. To live a balanced lifestyle, CEOs must avoid the temptation to micromanage. By delegating tasks, you ensure no one is assigned more than they can handle. You create quality products and services, and you and your team can thrive in the workplace.
Thanks to Bill Glaser, Outstanding Foods!
---
#10- By learning to say no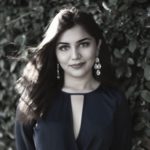 I learned to manage my time through trial and error. That meant learning to say no. It is so easy, especially when you are first starting to want to say yes to every opportunity, but you will soon realize you will be pouring from an empty cup. Get clear on your intentions and goals, and it will guide you to the right opportunities so that you can guard your time and only put your energy into things that will serve you and your business.
Thanks to Sumeer Kaur, Lashkaraa!
---
#11- Setting boundaries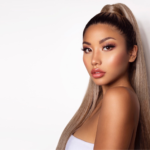 The best thing I have learned to do is set boundaries. I have non-negotiables, such as always creating time for fitness and time with family and friends. I have these on my shared calendar to be transparent, but people know I am unavailable during those times. Every night, I turn off my notifications and have downtime built into my calendar. It may sound counterproductive, but taking care of yourself first will create a positive ripple effect in your company.
Thanks to Ann McFerran, Glamnetic!
---
#12- By prioritizing and delegating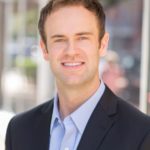 I'd sum up my strategy with two words: prioritize and delegate. For starters, you need to have a strong team you can trust and, after you've built it, actually trust them to do the job you've hired them for. Once you've achieved this, you can sort tasks, problems, and other responsibilities based on two helpful criteria: 1) how urgently does this need to be addressed, and 2) who is the best person to address it. This lets you target your focus on the most urgent items that require your specific expertise or input, without allowing anything to be forgotten or neglected.
Thanks to Michael Moran, Green Lion Search Group!
---
#13- By staying organized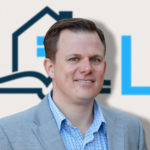 If you can plan important meetings, update to-do lists regularly, and have a good read on your priorities, you can balance everything as a CEO. When I feel unorganized, I often feel like I'm no longer able to balance responsibilities, which can be tough to recover from. By using helpful tools (like a to-do list app that syncs across all of my devices) and by putting the effort in to stay organized, I can balance everything as a CEO quite successfully.
Thanks to Stephan Baldwin, Lead Agent!
---
#14- By having a skilled team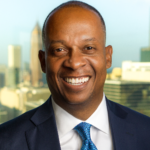 You don't. You can't. If you are a CEO and you have the capacity to balance every aspect. of your business, you are thinking too small. You should have to surround yourself with a team that is well-trained and trusted. In fact, if you own a business and you have not written your processes down and passed them on to someone else, you don't own a business. You are not a CEO. At best, you own a job. I balance everything by surrounding myself with a capable team of people who can not only adapt to the vision but who
can enhance it!
Thanks to T. Dallas Smith, KQ Communications!
---
#15- By using a day planner

It is impossible to balance everything at all times! Because of that, you need to acknowledge the challenges and realize you're not a failure when things are working out. Especially when it comes to work/life balances, but even times when business is tough. I use a day planner. I never try to separate out my business from my life, it all goes on the same calendar with the weekly breakouts. This helps me keep my goals limited when there's too much 'life' happening.
Thanks to Lisa Parmley, Course Method!
---
#16- By trusting employees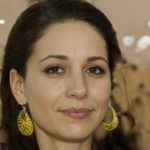 As a CEO, I balance everything on my plate by trusting my employees. Oftentimes, top management stresses themselves so much because they don't trust their people and tend to micromanage them. They are too focused on looking at the holes of their work and seeking the little things they can scold about. But as for me, it is part of my principle to trust them and rely on their skills. This way, my tasks are lightened as well as the worries.
Thanks to Brendon Downing, lovedevani!
---
#17- By managing the time wisely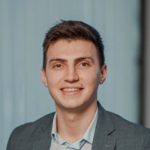 As the Founding CEO of an online public records search company, I have come to realize the importance of finding my own work-life balance. Traditionally, CEOs are expected to divide their day into three equal time slots; for work, sleep, and personal interests. However, I don't conform to such predetermined expectations. Instead, I am creative with my time, and I balance everything according to what I see is right. There are times work for 10+ hours in the office, but I still find time for sleep, family bonding, exercise, and creative endeavors.
Thanks to Richard Lubicky, RealPeopleSearch!
---
#18- By creating personal space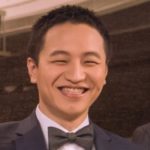 Ensure that work doesn't interfere with personal time. When I'm away from work, I unplug for a period of time. That might mean turning off my phone when at home and putting away the computer until everyone has gone to bed. Keeping that wall between the two worlds can be achieved with even small gestures. When I'm at meetings, working exercising, or spending time with my family, I use the do not disturb setting on my phone. Because I have children, I use this feature so that they can contact me if they need to.
Thanks to Chun-Kai (CK) Wang, Snake.IO!
---
#19- Planning out the week on Sunday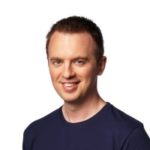 Setting aside some time on Sunday evening to think about the upcoming week helps tremendously balance the workload. I use that time to plan out the tasks for the week ahead and gain a rough idea of what I wish to accomplish in that time frame. Doing this fills in the gaps in the company's ongoing processes and helps with balancing the tasks. Setting aside an hour of your time each Sunday will give you a head start – and help you stay a step ahead of your work for the whole week!
Thanks to Mark Webster, Authority Hacker!
---
#20- Whenever possible, recharge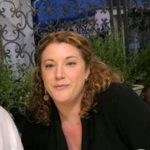 Few CEOs have the luxury of taking a whole day or weekend off. However, this does not rule out the possibility of recharging. When you have a chance, take advantage of minor opportunities to reset. Spend an evening with your family or go for a long lunch to allow yourself to relax and think. When the workload eases, it's also a good idea to take extra time to recharge. Slower and busier weeks will inevitably occur, and as the CEO, you must ride that wave and recharge whenever possible.
Thanks to Joanne King, ICMP!
---
#21- Following a timetable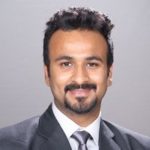 Creating a timetable of all the tasks to be done the next day and strictly following it by heart is my success mantra of managing tasks and life smoothly. It helps me prioritize the day's important tasks in the early hours of the day when the mind is fresh and energetic. Moreover, following a timetable gives me time for me and my family and friends. As a result, I can better focus on my health and work more efficiently and productively.
Thanks to Rahul Vij, Webspero Solutions!
---
#22- By maintaining good teamwork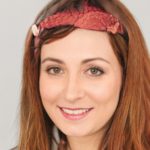 When it comes to balancing everything as a CEO and co-owner, it's all about teamwork. My co-owner and I always ensure that we are splitting our workload evenly to ensure we cover all the bases. If one of us is ill or has too much work to complete, we will pass some of the responsibility on to the other. This system is very successful for us, and we have found we are far more efficient than when we attempted to have completely separate workloads.
Thanks to Aimee White, Keyboard Kings!
---
#23- By prioritizing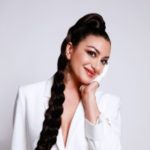 Balance, for me, is just a matter of prioritization. In truth, as a CEO, it is impossible to achieve proper balance in your life. Rather than that, you decide what to prioritize. What is most important to you at any given time? It's a complex question to answer, and the answer depends entirely on your current situation in life. I choose to put work and creation over my personal life, given my youth. That is not sustainable in the long run, but I always intend to prioritize more when my firm becomes self-sufficient.
Thanks to Robyn Newmark, Newmark Beauty!
---
#24- Thinking twice before I act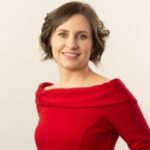 The big secret is to always look two steps ahead when doing anything. Not only am I a serial entrepreneur with involvement in a few different ventures at various levels, but I also work with my husband as my main business partner so as you can imagine things can get a bit hectic at the drop of a hat. The only way I've found to make things work in this kind of environment is to never make a reactionary decision always think about what that decision will mean in the immediate, medium, and long term, and prepare for the consequences in advance.
Thanks to Kate Kandefer, SEOWind!
---
#25-  Being healthy to increase productivity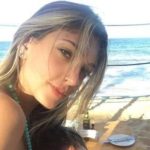 My high level of physical activity offers me numerous physical and mental advantages that help me perform better at work. For example, exercise helps executives better deal with challenging transitioning phases within their firms by supporting a healthier heart and lungs, boosting mental stability, and stress levels. Working exercise isn't the only activity that boosts productivity at work. Writing and playing music, for example, have a similar influence on an individual's creative problem-solving ability.
Thanks to Lily Will, Niawigs!
---
#26- By building a strong team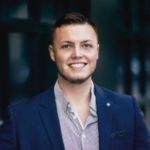 I rely heavily on building a strong team with excellent communication. I make sure to spend some time at the beginning of an onboarding process to make sure that the new hires understand our small company's culture and vision. So by investing time into each of my employees, I can rest easier knowing that I can trust them to carry out daily tasks. In the end, this initial investment really pays off since I'm able to not get overwhelmed in
the long run.
Thanks to Connor Ondriska, SpanishVIP!
---
#27-  By planning and good communication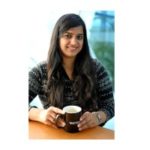 As a food and fashion entrepreneur from Bangalore India, who strives to find a balance between what we make and how we live, the key to managing and balancing everything for me personally, has been to plan my quarter, week, day, and sometimes even my hour with utmost detail. A hybrid system of planning, that includes google calendar and also a locally sourced handmade planner, keeps me accountable and extremely focused on tasks at hand. Since time management is an acquired skill, I usually over-communicate with all stakeholders involved.
Thanks to Shruti Jaipuria, Project SatatKi Pvt Ltd!
---
#28- Through discipline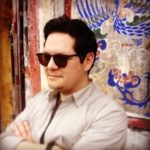 A work-life balance is no exception. For example, you have to consistently apply your skills and creativity to meet objectives if you expect success at work. The key is developing a plan and sticking to it to the best of your ability. And that's where discipline comes in. To nurture this habit, I set aside time to research personal development in my free time. That way, I understand myself better, get emboldened, and gain the confidence to tackle challenges, thus helping me balance everything.
Thanks to Ryan Yount, Luckluckgo!
---
#29- Learning soft skills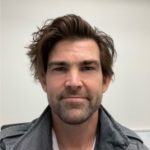 While hard talents are vital to a company's success, soft skills are equally crucial for cultivating CEOs. Soft skills such as planning and organizing make it easier for me to prioritize my tasks and identify the areas where I should concentrate my efforts. Being more comfortable in front of an audience helped me connect with colleagues and communicate a shared vision, and togetherness throughout the organization.
Thanks to Wesley Exon, RNT to BSN Program!
---
#30- Setting up product-oriented goals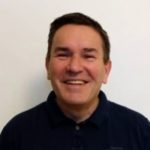 When I went from spinning the plates myself to making sure the plates are spinning, balancing everything has been easier. Instead of managing the productivity and efficiency of my team, I focus on setting up objective product-oriented goals we can use to measure success And, as a safety measure, I always set up more employees on a team working together to fill a single role. This way, there is less burnout, stress, and tension for everyone.
Thanks to Leslie Gilmour, Cube Digital!
---
How do you balance everything as a CEO? Tell us in the comments below. Don't forget to join our #IamCEO Community.