Scaling a business requires considerable effort, support from the right team, and several other factors. Long-term thinking will help remind you of your why and motivate you to go for it. In today's world of dishonest businesspeople, credibility will enhance your customer retention rate and facilitate the growth of your business.
We asked entrepreneurs and business owners how they grow their businesses and here are the insightful responses.
#1- By developing partnerships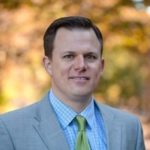 I grow Assisted Living Center by developing meaningful partnerships with other professionals in my industry. I started Assisted Living after realizing that many long-term senior care facilities weren't doing any justice to the elderly. So I curated a network of vetted elderly health establishments that I could count on to provide quality service to my client's aged loved ones. One good relationship spread to dozens of others through word-of-mouth referrals. Healthcare is all about sincerity; we remained true to that, and our authenticity has repaid us multifold in business growth so far.
Thanks to Stephan Baldwin, Assisted Living!
---
#2- By defining ideal customers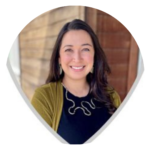 The first thing we did to grow Radiation Detection Company was to define our ideal customer and develop a strategy that differentiated us from our competitors. In a competitive industry such as our own, you need to provide a unique perspective. Then, and this is important, we made sure we had the right people on our team. We looked for people who have the capacity to help us achieve those goals, as a company is built by its people. And finally, we made sure we had the right processes and technology in place,
which has allowed us to scale and grow even further.
Thanks to Amanda Smith, Radiation Detection Company!
---
#3- By creating a strong team culture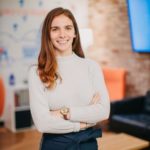 It's important to create a strong team culture when you're growing your business. As you grow those key team members become the champions of your culture so it's important to ensure they're champions of your mission. I have a great team at the forefront of our daily activities. When we were smaller every decision mattered and having trustworthy and smart people that can solve problems on the fly was key to our success. Without our
early team, we wouldn't have grown to where we are today.
Thanks to Madison Guy, GrantMe!
---
#4- Refer a friend program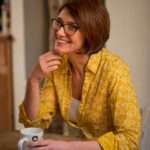 At Cheeky Wipes, we've been all about Simple Reusables since 2008, however, the concept of reusable wipes feels new to consumers. We've found that product reviews and recommendations have been really important to us in providing positive social proof that our wipes are easy to use and better than disposable baby wipes. Trustpilot has been key in this and the team is really proud of our 5-star reviews status. Our fantastic refer a friend program is managed by Mention-Me which provides great results.
Thanks to Helen Rankin, Cheeky Wipes!
---
#5- By serving a specific niche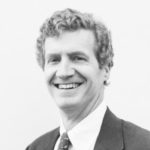 It may seem counterintuitive, but the way we initially grew our business was by niching down significantly. We are an arm of the Southern Bank Company, and by noticing that other small businesses specifically needed invoice factoring services we expanded our services. By serving this ultra-specific niche, we were able to expand our operations overall. It's not about casting the widest net possible, rather finding the specific needs that your business is already equipped to handle.
Thanks to Gates Little, altLine Sobanco!
---
#6- By consistently providing value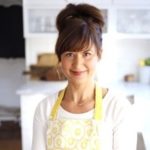 I grow my business by consistently providing value. In practical terms, this means keeping up with my blog and providing recipes, advice, and a community for my audience and customers. Eventually, this even allowed me to pivot away from restaurants and into the online space exclusively, which has expanded my audience significantly. Social media and blogging continuously provide my customer base a place to connect and with resources such as advice and recipes that they can return to again and again.
Thanks to Sylvia Fountaine, Feasting at Home!
---
#7- By doing SEO-oriented content marketing

Of the many marketing strategies available to grow my business, my favorite is still SEO-oriented content marketing. That's a fancy, marketing-speak way of saying: "publish quality answers to the questions your clients are googling." If you know what challenges your potential customers are facing, and you can write a good, quality blog post that will help them solve them, Google will start sending your way the people who are most relevant to your business.
Thanks to Luís Magalhães, Think Remote!
---
#8- Streamlining and focusing on my marketing plan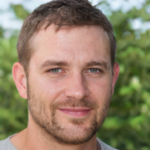 Firstly, I have adapted my marketing plan to appeal to my target audience. In my case, these are lottery players and gambling enthusiasts. I have done research on what topics they engage with and more specifically I have opened dialogues on social media platforms that my audience frequents. Next, I used site analytical tools to determine which visitors frequent the site. Finally, I have hired a marketing manager that helps me identify which lottery sites are popular with site visitors.
Thanks to Liam Wilson, Lottery 'n Go!
---
#9- By surrounding yourself with a talented individual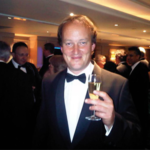 I started off selling plants in car boot sales and now with an entrepreneurial career spanning over 30 years, I have taken failing garden centers and turned them into successful 7-figure businesses. I discovered early on that the key to successfully growing your business was surrounding yourself with talented individuals who excel in their field. Although you will pay a higher rate for top class talent, their skills will enable your
business to scale up fast, and in the long term, they will more than justify their cost.
Thanks to Andrew Porwol, Garden Centre Shopping!
---
#10- By networking on LinkedIn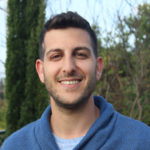 I'm a co-founder and CEO of a start-up, so growing our business at this stage is very exciting. Besides prospecting, I do a lot of networking on Linkedin. I came in contact with many potential leads, and some I actually managed to convert. I like to share product releases and important updates and then engage with target professionals that react to my posts. What's great about this medium is that it's very easy to start a one-on-one conversation.
Thanks to Itai Amoza, Storydoc!
---
#11- By providing data science training to employees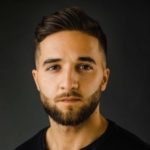 We grow our business by providing our existing employees with adequate data science training to adapt to the latest technological breakthroughs. This strategy has two-way benefits. First, it gives our current employees a higher sense of purpose at work as they will have the opportunity to acquire new learnings and enhance their know-how in terms of scientific advancements. Second, we can save time, money, and resources because we no longer have to conduct external hiring to look for potential talents.
Thanks to Allan Stolc, Bankly!
---
12- A blend of online and offline activities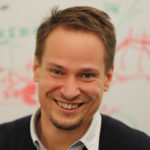 A blend of online and offline activities proved to be the best strategy to grow my business. By offline actions, I mean strong SEO, good quality content, producing linkable assets, and well-designed outreach. Offline activities are all about finding and using opportunities. As a Warsaw-based startup, in 3 days, we created a new tool to help Ukrainians get their documents 15 times faster and organized a stand in the Central Railway Station. Our action has been widely recognized in Poland, and I was invited to a TV show. It strongly boosted our brand awareness.
Thanks to Rafał Młodzki, Passport Photo Online!
---
#13- By leveraging the power of Instagram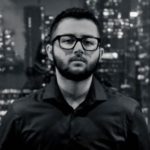 One way I grow my business is by leveraging the power of Instagram to drive more traffic. The platform offers key analytical tools that enable me to fine-tune marketing plans by identifying and monitoring the best practices for my business. Platforms such as Instagram insights and Iconosquare provide key insight to know the best times to post and what to post. Photos are the most engaging content on the web. Thus, visual content and Instagram are essential to my businesses' marketing strategies and growth.
Thanks to Jordan Duran, 6 Ice!
---
#14- By indulging in networking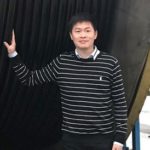 Networking is the modernized way to connect and learn from people whose insights can prove beneficial for your own business as well as personal help you find long-term connections that can be a source of guidance for years to come. Social responsibility is a trait boosted by increased networking and instead focuses on products and services which strictly follow business guidelines. Socially connecting with your customers gives a respectful reputation to your business.
Thanks to Richard Zi, ZW Cable!
---
#15- By taking part in the networking events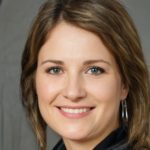 Boosting your brand visibility lets you grab the attention of your existing and future customers, and this is how you can grow your business. A top-notch way to do this is by attending various networking events. You need to check the local professional companies and don't be afraid to attend a few events to obtain the word out about your business. However, you can partake in these events by Putting up a booth to promote your business, Attending, and gathering other business owners.
Thanks to Stella Cooper, PaydayLoansUK!
---
#16- By creating the best customer service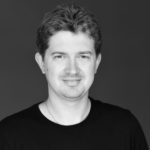 We've been growing our business by creating the best service possible so customers continue to come back and spread the word to other people who could use it. Word of mouth and testimonials are huge in our society, so we've been working hard to ensure every interaction with our platform is as positive as possible. Without a solid platform that can do everything that's needed of it, we are not ready to compete with our competitors and we won't grow.
Thanks to Yauhen Zaremba, Pandadoc!
---
#17- Through the lead generation and business development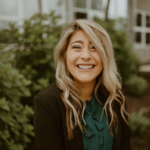 We've grown our business through lead generation & business development. Being a digital agency, we believe it's imperative that we practice what we teach and always focus on our own internal lead generation and marketing through both paid search & social media ads. However, we also know that the basics are always effective – and that includes traditional networking, cold outreach, and even cold calling.
Thanks to Ashley Monk, Onya!
---
#18- By producing the best quality content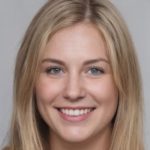 Our business grows with content and SEO strategies. Our goal is to produce the best quality content in our field, that will engage customers and keep them on our site. We use link building and other SEO techniques to get people to that content, and our traffic is growing day by day. Our whole process is set up like a machine with multiple moving parts handled by different people, but working as a group to constantly improve what we're doing and grow continuously.
Thanks to Esther Strauss, Step by Step Business!
---
#19- By leveraging LinkedIn to attract clients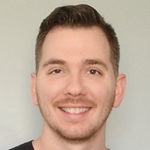 As the CEO of Intelus Agency, and LinkedIn marketing company, we practice what we preach by leveraging LinkedIn to attract more clients and grow as an agency. Of course, we use other channels like SEO and email marketing, but LinkedIn is a part of our strategy at every stage of the funnel (awareness, consideration, and conversion). At least 80% of B2B leads come from LinkedIn, and when we realized this and started leveraging the platform, our business exploded!
Thanks to Chris Mitchell, Intelus Agency!
---
#20- By doing targeted content marketing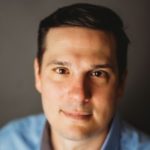 We do targeted content marketing to grow our business. I see a lot of other companies basically taking the shotgun approach, pumping out as much content as possible to reach as many people as they can. We prefer to take a more targeted approach and focus on the channels, websites, and influencers who can really help build our brand. That wider exposure among the people most likely to shop with us brings in business growth.
Thanks to Shawn Plummer, The Annuity Expert!
---
#21- By recruiting the best employees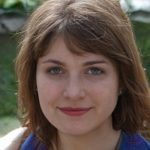 I grow my business with the help of recruitment and selection. I believe in "The More The Better". My company constantly strives to recruit the best talent in the industry that fits the job role perfectly. Employees are the face and soul of any organization and if you lack in this area, you will never be able to grow your business. So, recruiting the best employees that too in a large number as per the needs of the organization is a perfect way to grow your business.
Thanks to Leslie Radka, GreatPeopleSearch!
---
#22- Taking advantage of our Series B funding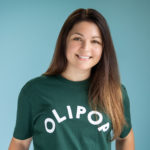 We're taking our recent Series B funding to grow our team, develop additional flavors and products, and expand into various eCommerce and wholesale channels. We're also planning on increasing our marketing presence through a national TV ad campaign, as well as online platforms such as Tik Tok. Lastly, we're growing our business through additional stores. We plan to be in 19,000 stores by this summer, effectively expanding our reach.
Thanks to Melanie Bedwell, Olipop!
---
#23- By analyzing results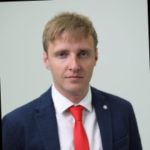 Analyze, hypothesize then test. This is the basic framework I follow. Analyze your results… You're messaging, your offer… Then hypothesize how to improve your existing headlines, design, and CTA. Then test to see if your hypothesis was correct. Just make sure that when forming a hypothesis you are coming from a place within the mind of your prospect. Remember, as Flint McGlaughlin teaches us; -We are not optimizing webpages, we are optimizing thought sequences.
Thanks to Ross Kernez, Ross Kernez!
---
#24- Forming strategic partnerships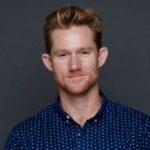 Finding and forming partnerships with others in the same industry as we have proven to be advantageous. It has helped us reach a wider pool of customers, generating more opportunities to garner leads and convert them into our clients. Some may see this as a counter to researching competitors. Building partnerships with companies whose services are complementary to ours means we both get to expand our reach even further.
Thanks to David Ring, MCT- Trading!
---
#25- By being responsive to change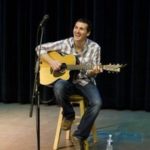 Over the last several years, I've expanded into new markets across the United States by being responsive to change. In my experience, building a strong foundation of effective project management, smart and honest marketing, and consistent process improvement are the keys to business growth. Today's consumers are savvier than ever before, so effectively communicating a message that engenders trust, then working through integrity is central to any business being successful.
Thanks to Brett Riggins, Connect Home Buyers!
---
#26- By enhancing and leveraging cybersecurity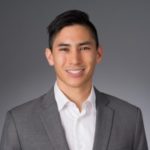 In addition to preparing and strengthening their cyberinfrastructure to be ready for the next threat, businesses need to position themselves to take advantage of the opportunities offered by a strong information security posture. Small business owners have received a cascade of messages highlighting the threat posed by malicious software and cybercriminals. As a result, businesses need to challenge themselves today to harden their information security infrastructure and strengthen their business to be ready for requirements expected from larger corporate and government entities.
Thanks to Christopher Sioco, Parachor Consulting!
---
#27- Emphasizing community outreach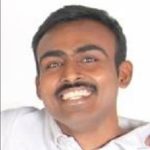 We often attract interest to our business through engagement on LinkedIn. When LinkedIn users scroll through their feeds, we prompt them to stop and participate in polls – this offers a low commitment way to bring awareness to our brand. We strike interest with businesses in promotional creatives that inspire collaboration with other entrepreneurs. This ultimately expands the reach of our network into new territories. In all efforts to reach new communities on LinkedIn, we find that emphasizing community outreach grows our authority most effectively.
Thanks to Melchizedec S, Expertrec!
---
#28- With referrals and partnerships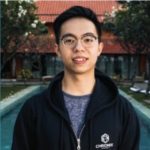 Referrals and Partnerships head up our growth strategy. Word of mouth historically proves to be the most powerful and effective way to communicate in general, growing a business is no different. Building a reputation of exceeding expectations for clients builds a reputation in their networks. Offering incentives for referrals is a sure win. The most effective way to ensure the highest quality referral by far is by anticipating
client needs before they know what those needs are.
Thanks to Joshua Chin, Chronos Agency!
---
#29- By increasing our online presence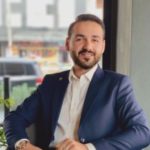 We grow our business by increasing our online presence. Expanding our brand's online presence is critical to bringing our product to a broader audience. Our organization strives to publish articles consistently. Whether we provide material via a blog, newsletter, or Twitter account, updating often will keep our fans engaged and interested in our brand. Additionally, we schedule articles and shares using platforms like Hootsuite.
Thanks to David McConaghy, ByRossi!
---
#30- By asking family and friends for support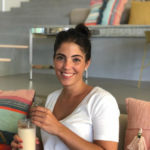 Growing a business all on your own can be tough without the support of those closest to you. This support not only comes in the form of encouragement, but it can also help you to spread the word about your business. Through sharing my business on social media and website, as well as leaving comments and liking your posts, my family and friends have helped me to reach a wider audience.
Thanks to Anna Latorre, Anna Spanish!
---
How do you grow your business? Tell us in the comments below. Don't forget to join our #IamCEO Community.