To be successful as a leader requires a combination of skills and traits to make you outstanding. While there are several challenges that surround leadership positions, some leaders still manage to exhibit traits that best describe them to be successful. On the same note, we asked entrepreneurs and business owners about the best traits of an effective leader.
#1- Dedicated to self-improvement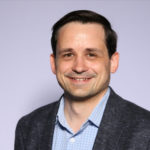 The strongest leaders show dedication to self-improvement, and understand there's always more to learn on every front: about themselves, their team, the company, and beyond. Leaders that are always seeking to learn and improve are far less likely to fall into toxic behaviors that come with inflated egos and are more likely to recognize how much they can learn from their employees. It's also incredibly inspiring for teams to see their leader committed to a growth mindset, and they'll often follow suit, producing a team of people that are flourishing in tandem.
Thanks to Stephen Light, Nolah Mattress!
---
#2- Integrity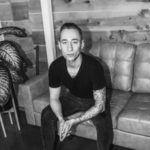 The best trait for effective leadership is integrity. Consumers are looking to engage with brands online before they buy, as a brand's ethical values and authenticity often drive their purchasing decisions. It's increasingly important that what your business stands for is transparent. This behavior creates an ethical culture within an organization. It develops a healthy relationship between employers and employees, enabling all team members to flourish and be more productive in their roles.
Thanks to Chris Gadek, AdQuick!
---
#3- Adaptability because change is inevitable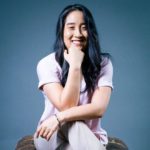 It's how well you adapt and manage the change that helps propel yourself and your organization in a positive direction. Unexpected events happen all the time and seeing them as opportunities – not obstacles – will help you adjust in stride. Self-awareness this trait involves knowing what motivates, scares, and triggers you, what biases you have when you are at your best, and when you are at your worst. Check your personal dashboard and reflect on and optimize your performance.
Thanks to Emily Sander, Next Level Coaching, LLC!
---
#4- Optimism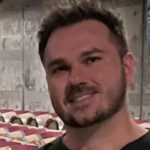 I believe being optimistic is a very important trait for a leader. Seeing the positive side of things will come in handy as a leader. When you run a company and are at the reigns of a growing brand, negative things are bound to happen, whether it be malfunctioning equipment, a missed deadline, or many other things. An effective leader should be positive, be able to see the good in any situation, and even be confident that things will turn out very positively!
Thanks to Shaun Connell, Texas Divorce Laws!
---
#5- Ability to have a vision for the future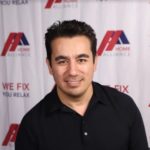 Effective leaders think beyond the present and plan strategically for the future. In order to motivate and inspire my employees. Leaders are not content with the status quo; instead, we should focus on how we can improve things in the future. Leadership is the ability to clearly convey to the team that where they are now is unacceptable and cast a vision of where they want to be for long-term success. A captain of a team should have a plan when he or she asks them to embark on a journey into the uncertain future.
Thanks to Sardor Umrdinov, Home Alliance!
---
#6- Focus to prioritize issues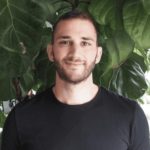 Successful leaders must be able to pivot their focus to prioritize issues as they arise. Being an entrepreneur means juggling priorities every day you come to work. Nothing goes one-hundred percent as planned, so leaders must be able to quickly assess what needs their attention at the moment so that nothing falls through the cracks. That means relying on a team with checks and balances in place to notify you of goal progress and obstacles but also that if a big issue comes up suddenly, you need to be able to switch your focus to solve whatever needs you right now.
Thanks to James Shalhoub, Finn!
---
#7- Balance realism with optimism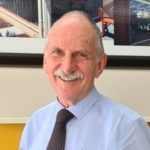 The most effective leaders walk the line between realism and optimism. They understand the importance of being able to face facts and make decisions based on data, but they also know that a healthy dose of optimism is necessary to inspire employees and keep them motivated. Leaders who are too optimistic can be perceived as out of touch or naïve, while those who are too realistic can come across as pessimistic or negative. The key is to find the right balance between the two.
Thanks to Peter Monkhouse, ICL SA!
---
#8- Delegation skills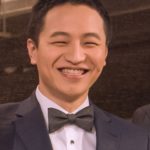 A leader has multiple roles and that makes the job of a leader hectic and full of responsibilities. This makes delegating very crucial. This also allows the leaders to understand their team better by understanding their strengths and weakness. Give due credit to the employees when it's due. As a leader, you are the role model for your team and employees. You need to make sure that you are approachable. This means that your peers and subordinates should feel free to communicate with you.
Thanks to Chun-Kai Wang, Snake IO!
---
#9- Unique trait of making things better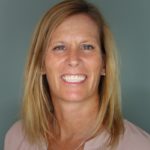 They accomplish this by adding value to every operation they oversee and every person they interact with. Leaders are able to create a self-motivated team that is willing to go beyond the usual goals of productivity and targets. These leaders inspire human resource assets to be better versions not just as a worker for the organization but in life too. They do the same with processes, quickly zeroing in on areas where the functionality quotient can be improved and improving things whenever possible.
Thanks to Mary Jurgensen, Gary, and Mary West PACE!
---
#10- Poise and flexibility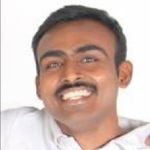 A leader needs to remain calm and composed under pressure. This signals to the team that no matter the circumstances, things will be okay. An effective leader needs to adapt to the given situation in the face of adversity. The best leaders will have contingency plans and understand when those plans need to change. Understanding how the shifting needs of the team and present challenges will fit together is critical for success. Maintaining poise enables flexibility, both are needed for effective leadership.
Thanks to Melchizedec S, Expertrec!
---
#11- Being calm and composed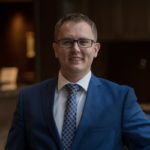 Effective leaders are always calm and composed, although busy, but never show that they don't have time on their hands. You will seldom see them running around in a hurry because effective time management is one of the skills that make them leaders. A true leader is always willing to help and understands that an open-door policy in this regard is always a good thing. This is because they know that the self-motivated efforts of employees are what make the difference between a good organization and a great one.
Thanks to Konstantin Kuligin, K5 Mortgage!
---
#12- Being disciplined and imaginative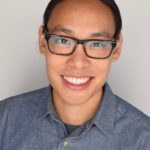 Ensuring the leader's job is done along with the rest of the organization performing as needed is a tough demand. An effective leader needs to recognize when conventional thinking and approaches won't solve the problem and when to pivot to different solutions. Leaders do not necessarily need to be the creative force behind the alternative plan, but a good leader will see when creative thinking is needed. Imaginative thinking can be as simple as keeping an open mind to new ideas from yourself and others.
Thanks to Thomas Yuan, Sanebox!
---
#13- Addressing failure without criticism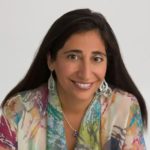 Irrespective of the industry or size of the organization, you will notice that effective leaders react very differently to failure. They do not view it as an event that has undone every effort. Instead, they welcome it as a learning opportunity where lessons can be learned and passed on. Moreover, they only spend a limited amount of time addressing the problem, quickly directing their thoughts and efforts to solutions and asking the team to do the same.
Thanks to Dr. Azmaira Maker, Aspiring Families!
---
#14- Balance of being empathetic and assertive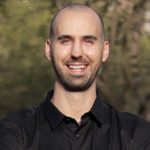 A leader requires the delicate balance of being empathetic & compassionate while also being driven and assertive. You must have compassion & empathy to create & manage a company that supports its employees. A leader can not be discouraged by setbacks and failures but must be resilient and driven to work past the pressures of this role. A great leader has to be the perfect balance of softness and hardness to balance the many challenges this role presents.
Thanks to Tyler Read, Personal Trainer Pioneer!
---
#15- Be effective communicators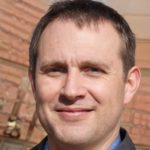 An effective leader needs to describe the problems and solutions clearly and concisely. Also, they need to be experts in different communication methods like face to face, over a phone communication, on the internet, including email, skype, and so on. An effective leader plans for the organization and distributes tasks among the teammates. They need to be a good team player and people-oriented so that they give priority to other team members' opinions and make the task complete with them.
Thanks to David Reid, VEM Group!
---
#16- Able to build a strong team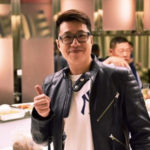 An effective leader must be able to build a strong team of smart and hard-working people and be able to inspire their employees, vendors, and contractors to provide the best products with the understanding that client retention and referrals are key to success. They anticipate the needs of their target market & predict upcoming trends in their industry. They are mentally prepared to sacrifice the short-term desires that allow them to build assets and have a better income potential than employees.
Thanks to Ricky Liu, Yoyipet!
---
#17- Honesty and integrity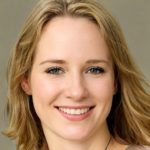 The best leaders are not only capable of motivating and inspiring others to action, but also modeling it themselves. Moreover, they should have a quality that is known as vision. They should be able to see the future and envision what their goal should be. They should also be able to communicate well so that others are able to do their jobs and understand what their goal is. They should also be able to be fair & reasonable, but also firm enough to retain control of a situation.
Thanks to Maria A. McDowell, EasySearchPeople!
---
#18- Transparency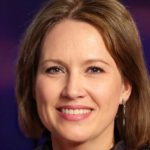 Being transparent means a part of building trust. The more open you're about the company's goals and challenges, the easier it will be for employees to perceive their roles and how they can contribute individually to the company's real success. Such sense of purpose and value then translates into higher levels of employee engagement. Hence, balancing transparency with setting various boundaries and privacy still nurtures collaboration and experimentation.
Thanks to Maria Saenz, Fasttitleloans!
---
#19- Giving praise and sharing blame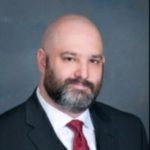 Sometimes, when you have risen to a leadership position, it is easy to see your workers' mistakes. when those mistakes affect a client, it can be very easy to point fingers. Resist that urge. Blaming your workers undermines trust and makes them less likely to tell you when there is a problem. On the other hand, you want to make sure that credit is shared amongst team members, even if you helped quite a bit. It builds a bond of trust and also helps your workers become better.
Thanks to Matthew Carter, Inc and Go!
---
#20- A clear vision of what to aim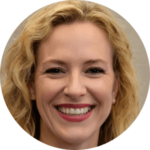 A leader doesn't force himself upon people and leads the way. Lord Rama inspired his monkey army to fight an epic battle and win it. A leader has a clear vision of what he is aiming for and what will it bear him in the future. An arrogant man can never be successful. A humble man is humble to everyone irrespective of the conditions. A leader also creates more leaders. The greatest trait of a leader is to create and inspire effective leaders for the future.
Thanks to Kristin Stump, MyEnamelPins!
---
#21- Act decisively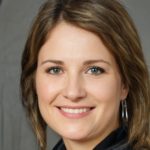 In today's complex and fast-changing business environment, efficient business leaders need to make strategic business decisions smoothly even before any conclusive information is available. Having a big-picture look at the company helps because it allows you to balance emerging scopes with long-term objectives and mottos. Your goal is to propel the company forward, but that won't occur if you can't decide without hesitating.
Thanks to Stella Cooper, PaydayLoansUK!
---
#22- Work on your emotional intelligence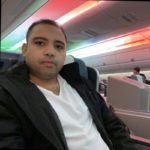 Leaders who try to improve this trait are more flexible, adaptable, and receptive to criticism. They are also good listeners who are willing to try new things. Don't get mired down in minute tactical details. Leaders focus on the larger picture and avoid distractions. Improve your time and attention management skills by engaging in the following behaviors. Your company will take after you if they see you working late into the night and believe that's how it's supposed to be done.
Thanks to Teo Vanyo, Stealth Agents!
---
#23- Invent new ideas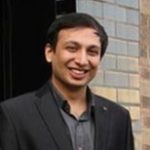 Think strategically, invent new ideas, and take action. As a leader, you need to move forward and envision the future. Think of the future of the organization. Be open to innovative ideas and have an open mind. This is particularly true for entrepreneurs whose firm objectives are constantly shifting, making it challenging to stick to a set strategy. Pay attention to your business and the industry in which it works. If you're enthusiastic about what you're doing, your coworkers will follow.
Thanks to Vaibhav Kakkar, Digital Web Solutions!
---
#24- Listening leaders are effective leaders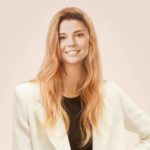 They know that people around them can contribute ideas to help the company grow and succeed. They believe that it's not always about them. Employees too need to be heard to perform their full potential. Leaders can be more effective if they know the kinds of employees they are working with and employees will be more confident in working with leaders if they know that their leaders are willing to listen to their suggestions, needs & struggles.
Thanks to Anna Lan, Ubackdrop Inc.!
---
#25- Diverse and open minds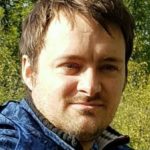 To be open also means to do an objective study of the evidence before coming to conclusions is also a must. In today's fast-paced world, more data may be incorporated into decision-making than ever before. Still, executives must be able to discern when they have enough data to make an informed business choice. They are well aware that successful leadership necessitates a firm hand. Leaders who can achieve this delicate balance are those who deserve our respect.
Thanks to Karl Tippins, Pension Times!
---
#26- Accountability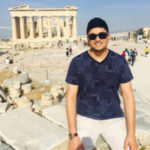 As a leader, I don't ask anyone to do anything that I couldn't or haven't done myself. I'm just as accountable to my team as they are to me, maybe even more so. I'm always striving to be transparent and adjustable in my leadership style and I appreciate constructive criticism from my team. If my team ever feels like I'm not pulling my weight, then I want to know that so I can remedy it. We can all hold each other accountable and work each day to be better than we were yesterday.
Thanks to Ravi Parikh, RoverPass!
---
#27- Build a transformational vision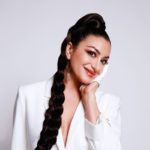 Leaders must build a transformational vision and convey their enthusiasm for it to their followers. Leader assists their employees in understanding not only what to do but also why it matters. Great leaders must motivate their staff to carry out the goal and maintain momentum. Using this method requires an ongoing, honest, and open communication strategy. Today's setting requires excellent communication to promote a vision, and outstanding leaders endeavor to improve their communication abilities.
Thanks to Robyn Newmark, Newmark Beauty!
---
#28- A successful leader is inventive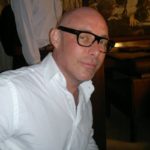 A competent leader recognizes the necessity of creativity for effective problem solutions. When initiating a brainstorming session, it is essential to foster an atmosphere where all ideas, even the most absurd ones, are respected and acknowledged. Some of the best solutions and products might originate from seemingly wild ideas. Creative leaders are unafraid to make waves and consider a subject from a non-conventional angle.
Thanks to Marc Bishop, idigimagnet!
---
#29- Compassion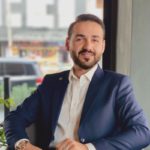 Compassion is the capacity to empathize with another in their moment of need. Compassion is action-oriented; it involves assisting others in overcoming barriers in a way that helps the individual in need while also assisting them in achieving their goals. Personal issues might impact one's professional life and capacity to fulfill responsibilities. Good leaders recognize this and alter their plans and expectations accordingly to ensure the well-being of those around them.
Thanks to Dr. David McConaghy, VanderbiltUniversity!
---
#30- Open-mindedness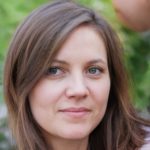 An effective leader stays open-minded and sees things from varied perspectives. It is hard for humans to view people or situations without their own unconscious biases coming in the way. Being open-minded, allows you to have a positive view of situations, and your workforce altogether. The trait of having an open mindset doesn't always come naturally. Ensure to involve all potential stakeholders from your vantage points to see the bigger picture, creating a more open mind.
Thanks to Stella Scott, EasyPaydayLoan!
---
What are the best traits for effective leaders? Tell us in the comments below. Don't forget to join our #IamCEO Community.