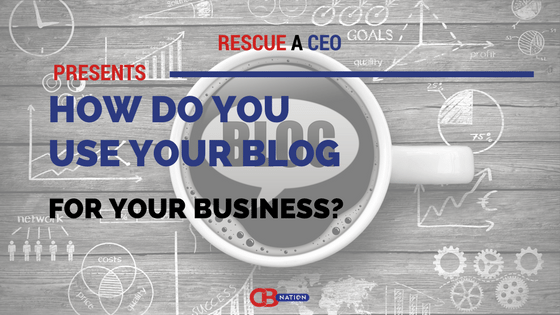 The Blogosphere is here and it is not going anywhere. It's not just for people talking about what they're eating for lunch or their next celebrity crush. Blogging is big business for entrepreneurs and business owners. CEO Blog Nation has a blogging community and we regularly blog for entrepreneurs and business owners and there are numerous reasons to blog. Rescue a CEO asked some businesses how they use blogging to help their business.
#1- To provide guidance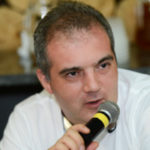 Our consumer advocacy website and review platform build the bridge between
consumers and companies to help them solve issues and come to a mutual understanding. Through the blog, we provide guidance to consumers on how to deal with particular companies, how to contact customer service, and what things to avoid when making a purchase. At the same time, we welcome company representatives and business owners to start a dialogue with consumers through interviews and posts on the blog.
Thanks to Michael Podolsky, Pissed Consumer!
---
#2- To provide engaging content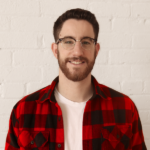 I use our blog to provide engaging commentary on the latest fashion and apparel trends and insight. My business's blog is a valuable way for us to connect with our audience, and provide value to them beyond providing custom apparel. While a blog requires additional care and effort to maintain, I am happy to oversee and manage its progression as we continue to serve our fine customers.
Thanks to Dan Gray, Kotn Supply!
---
#3- To engage with my audience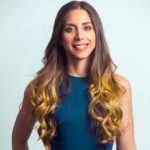 I use my blog to engage with my audience and customers. It's important to create an environment online where people feel welcome and can understand you and your business. It's a place where I can connect with customers and future customers! One of the most valuable tips in writing a successful business blog is learning how to write for your specific audience. You're not writing to promote your business; you're writing to connect people with your business. Understanding what topics appeal to your audience is very important and helpful.
Thanks to Joanna Zambas, CareerAddict!
---
#4- To attract and retain an audience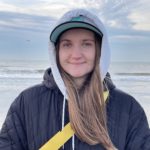 At Leadfeeder, we use the blog to attract and retain a clearly defined audience that may one day be suitable to use our product. Our content helps them solve a problem and navigate the buyer's journey when they are searching for a solution. The purpose of the Leadfeeder blog is to create a community of forward-thinking B2B marketing and sales professionals that are ready to thrive in a world where the B2B sales cycle is changing to a customer-led journey.
Thanks to Romana Hoekstra, Leadfeeder!
---
#5- To share recipes and promote a product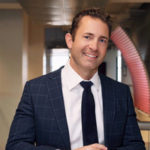 We use our business blog to share recipes and promote our products. We feature professional chefs cooking meals of various cuisines in straightforward, easy-to-follow posts that we supplement with instructional video content. Blogging gives our target audience a reason to browse our website outside our product pages while helping us stay SEO friendly. We hope users watching our video blogs will feel inspired to cook at home and try out our delicious recipes.
Thanks to Jason Panzer, Hexclad!
---
#6- To showcase my expertise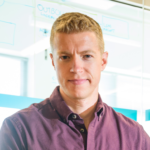 I use my blog to let people know about new services and offerings and to showcase my expertise when I'm trying to get leads through the sales funnel. I also use my blog to keep people updated on industry news and changes, as well as new products and services that I'm offering. By writing blog posts that are interesting and informative, while also mixing in a little bit of promotion, I'm able to get the best of both worlds – keeping my readers engaged while still promoting my business.
Thanks to Sam Shepler, Testimonial Hero!
---
#7- To provide relevant information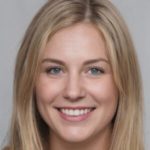 We use our blog to provide relevant information to our target audience in order to engage them and build a connection with them. We want them to view us as a trusted and valuable resource so that we can develop a long-term relationship with them. Customers that view you as a resource and trust you, are likely to choose you over competitors. We add new content continuously to keep our readers coming back. This leads to increased traffic and engagement on our site.
Thanks to Esther Strauss, Stepbystepbusiness!
---
#8- To increase knowledge and website traffic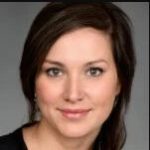 Right from the beginning of my company, I have been writing corporate blogs to fulfill multiple business goals. With its help, I communicate with the target audience and increase their knowledge about the products and services of my company, upcoming events, celebrations, festive sales, any available discounts, etc. In addition, regular blogging helps me increase the website's overall traffic. It also allows me to clear negative perceptions about my company and increase subscribers by leaps and bounds.
Thanks to Ashley Amor, PeopleFindFast!
---
#9- As a lead generation tool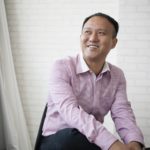 We used our blog mainly as a lead generator for our business. Our next goal is to build authority in our industry. Educating the targeted audience on what is, how to use, compare products (which are mostly evergreen content), and the latest trend in our industry. Google ranks web pages on the relevant content the website has, so we need to be tight in choosing the type of topics that helps us to build authority and generate leads.
Thanks to Cyrus Yung, Assun Motor Pte Ltd!
---
#10- As an insight section of our website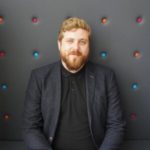 Our blog is hugely important to our business, but we don't refer to it as a blog! Instead, we have an insights section of our website, which is regularly updated. It's split into two main areas; Latest News and a Knowledge Hub. Both sections work together but with slightly different focuses, and both are important for demonstrating our expertise in our field. Latest News is about developments within our industry and has shorter posts about topical issues and how they relate to our work. The Knowledge Hub then has more in-depth articles and works as a collection of reference information.
Thanks to James Parkinson, Personnel Checks!
---
#11- To spread awareness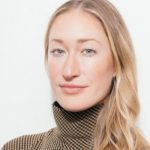 I've been using blogs to not only help my business get more customers but also for spreading awareness regarding other important things in life. As a business owner, it is your responsibility to not only serve the customers but also to help them. My business blog is very generalized and hence, my strategy for my business blog is to create a community of people who think likewise. This strategy has been very advantageous for me since it has helped me gain more loyal customers. Apart from that, I truly believe in the potential of blogs as a method of effective advertisement.
Thanks to Erin Mastopietro, Dope Dog!
---
#12- To share relevant useful information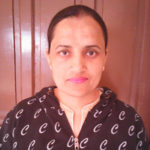 To attract consistent search traffic, we need to share useful information from time to time. Blogging provides this opportunity. We use our blog to share relevant, useful information related to Digital Marketing, Affiliate Marketing, Make Money Blogging, and more with our target audience. We regularly publish a variety of content including
actionable guides, product reviews, rich content, and other informative articles. This helps us drive a lot of search traffic to our website, which is also targeted.
Thanks to Meira Rawel, Affiliate Income Mantra!
---
#13- To make connections through readers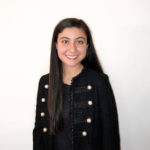 A blog is an informational piece of writing meant to inform the readers about something. Blogs can be very well used to enhance business recognition. With the advent of a widespread digital revolution, people have started using social media and the internet more. In a scenario like this, blogs are extremely helpful in capturing the eyes of the audience. People these days are captivated by an online presence of a business. A blog is thus an effective way of mobilizing and selling to the masses. I
regularly post about my products to make sure the readers connect with me.
Thanks to Zarina Bahadur, 123 Baby Box!
---
#14- To assist customers in using our service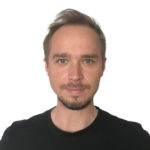 To assist customers in using our service. It's impossible to include all the helpful information on the main page of our website. Also, there are service-related topics that need to be explained comprehensively. For example, people who use our Passport Photo Online Tool would like to know how to make an appropriate hairstyle for a picture or how to apply for a passport for children. Therefore, I use the business blog to dispel all those doubts. Customers can find on the blog actionable insights that address their questions and are accessible at their fingertips without tedious searching.
Thanks to Tomek Młodzki, PhotoAiD!
---
#15- To provide helpful tips and educate readers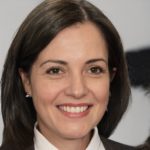 I opened a car blog four months after my business started operations, as a publicity strategy. The blog features content that relates to car demolition and salvage, and a few times I write about the corporate aspects of the business- administration, HR, and advertising. Blog posts about the yard feature activities and operations that happened around the yard during the day, I drop helpful tips, too. I also educate readers on the auto parts that were salvaged and how those parts can be reused.
Thanks to Emma Gordon, USSalvageYards!
---
#16- To share industry news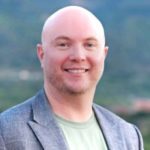 Here at NuLeaf, we primarily use our blog to share industry news, make product announcements, and create user guides and comparisons for our products. We try to provide detailed information that our audience can use to educate themselves about hemp products and hopefully take the next step. In short, our blog is mostly about sharing information, but it plays an important role in our audience's decision to buy ur products, and it drives organic traffic to our website as a bonus.
Thanks to Ian Kelly, NuLeaf Naturals!
---
#17- To establish authority and trust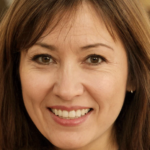 While blogging helps us drive more visitors to our website, which makes us happy (who would not be?), what we consider the best benefit of blogging is establishing our authority and scaling our customers' trust. By constantly addressing our customers' questions in bridal fashion, like How to Choose Bridesmaids Dresses for Your Body Type, and by providing them with valuable content, we are establishing our leadership in the industry. When the topics of bridesmaids, bridal fashion, and dresses arise, they will think first about us, about Cicinia. And that is the goal!
Thanks to Caitlyn Parish, Cicinia!
---
#18- To keep customers updated about recent trends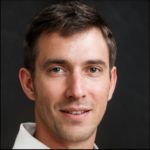 Blog helps us to keep our customers updated about the recent trends in the industry, bringing them our latest collections and new projects with a detailed approach. Also, we share our expertise, where we write quality articles on a wide range of topics covering the relevant news in our industry. Thus, we educate our customers about the industry trends and provide them with valuable information through the blog. This way, the blog helps our business to share our knowledge and experience with the audience.
Thanks to Alex Haley, YardsNearMe!
---
#19-  For user-generated content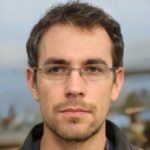 We use our blog for UGC (User Generated Content) mainly because it is for the users, by the users. Of course, we share our inspirational insights regarding the well-searched topics according to the best SEO practice and that makes our blog stand out among many. Using our blog for UGC to generate business has proved a very good technique since with this, we not only educate our readers but with quality content we get organic traffic, and leads as well. In our blog, we also use User Generated Content for marketing strategies, and it has proved relevant because of the authenticity of the content.
Thanks to Ronald Williams, BestPeopleFinder!
---
#20- To share valuable content with readers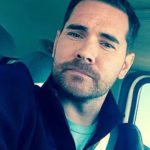 We use our website blog to share informative articles with our readers. Our business is in the marketing industry, and the articles we usually post are hacks, tips, and how-to guides about marketing strategies, lead generation, PPC, SEO, and other related topics. We aim to create and share evergreen content, which remains relevant for a long time. To make our blog more engaging, we use different content formats, including images, infographics, and videos.
Thanks to Adam Olson, Home Service Direct!
---
#21- As a tool to build relationships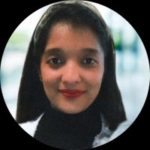 Blogs help businesses to provide content that answers their audience's questions and informs them about the company product. My business creates brand awareness through helpful, engaging, and unique content on my blog posts. By crafting content for my target audience, I have successfully generated leads, boosted website traffic, and enhanced brand visibility. I use my blogs as a tool to build relationships with my audience and create a loyal customer base.
Thanks to Radhika Gupta, One Digital Land!
---
#22- To be as informative as possible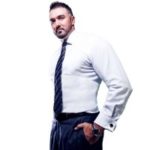 At Prime Plus Mortgages, we use our blog to be as informative as possible to real estate investors no matter how seasoned they are. We focus on making real estate investing as easy as possible, so we provide the need-to-know information in a simplified and easy way to digest. Whether it is your first time flipping and need to know where to start, or how the market is performing. By informing our clients we know that we can provide
actionable knowledge to make real estate investing simpler.
Thanks to Loren Howard, Prime Plus Mortgages!
---
#23- To empower my customers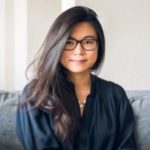 I use my blog to empower my customers and prospective users with the best knowledge about what to put in their bodies, what's good for them, and what's the benefit of taking the best care of themselves they possibly can. Since our business is about wellness and supplements, we care about providing our customers with the best products for their health and lifestyle. Therefore, all our blog content is geared towards that.
Thanks to Alice Li, First Day!
---
#24- To add value to our potential customers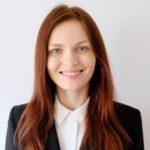 The main goal of all of our blogs is to add value to our potential customers. We use blogs to teach, inform, and make people feel something – anything that is related to our product but also will enhance an aspect of their life. Our blogs have this goal because not only does it improve SEO and help hook potential customers into our ecosystem, it also shows people that we have something great to say, something that will value them. If we add value to their lives with a simple blog, who knows what could happen if they chose to work with us?
Thanks to Jenna Carson, Money Lucid!
---
#25- To guide people on how to use my product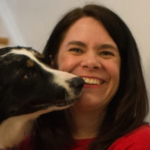 My business is helping pet parents to choose high-quality pet accessories for their fur babies. And since most of the people who visit my site are pet owners, I use my blog post to tell how pet parents can accessories their dog or cat with the products I offer. It can be tricky to always know exactly how something will fit on your pet, or how to use certain pet products correctly. This is why I find it important to create blog posts that not only inform but also give people an idea of how something can look without being able to see it firsthand.
Thanks to Shannon Bunn, Waggy Pups!
---
#26- To improve our SEO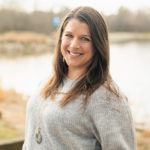 At Campfire Collective, we use our blog to both educate our readers and improve our search engine optimization. Our blog posts always revolved around topics that include strategy and tactics on how we do the work we do. We hope this information is helpful for our target audience and potential clients to get started on their own, but we also want to demonstrate our knowledge and expertise in our field as well. Additionally, consistently posting new information increases a website's SEO, as well as provides us social media and newsletter content to drive traffic back to our website.
Thanks to Shannon Briggs, Campfire Collective!
---
#27- To display my expertise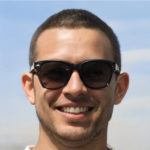 I use my blog, NANBF.org, as a way to display my expertise in my field, as well as the expertise of all the other trainers I work with. As a personal trainer, often, it can be difficult to convince potential clients of how we can help them revolutionize their life and their workout plan – but my blog helps me to increase the visibility of the business, and highlights how much knowledge trainers and coaches have.
Thanks to Kevin Harris, NANBF!
---
#28- To serve as a resource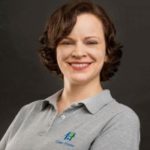 Our blog was created to serve as a resource to homeowners and sellers of houses in Maryland. Our Maryland house selling content is easily found on Google by those looking to sell their house in Maryland. The goal is for house sellers to see us as professionals in the real estate space and encourage them to contact us for an offer on their property. By providing important information regarding the process of selling houses in Maryland, we aim to be of value to those looking to sell their Maryland property.
Thanks to Melanie Hartmann, Creo Home Buyers!
---
#29- To establish ourselves as a leading authority in our industry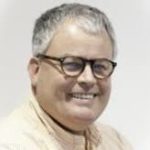 Here at CIPHR, we use our blog to establish our company as a leading authority in the HR software industry. We use our blog to share perspectives and insights from our experts, demonstrate the credibility and expertise of our people, and promote new initiatives and events we are running. Through CIPHR's blog, customers and prospects can find out more about how we work, the capabilities and functionality of our product, and explore the latest industry trends and research.
Thanks to Chris Berry, CIPHR!
---
#30- To establish trust with thought leadership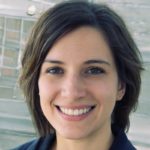 Blogging makes an essential investment in building a good solid reputation. It allows me to share my ideas and thoughts on topics that resonate with my market and demonstrate my company as an industry leader. Frequent and consistent blogging is the simplest and most inexpensive way for a brand to build this trust. Also, by sharing this blog on email, social media, and other sources, you become a true thought leader in your industry niche.
Thanks to Sara Graves, USTitleLoans!
---
How do you use your blog for your business? Tell us in the comments below. Don't forget to join our #IamCEO Community.