We live in the age of social media everything. New platforms appear overnight and take the world by storm. Business owners, no matter their field, are kept on their toes when it comes to keeping up with modern consumers. Snapchat, Twitter, Facebook, YouTube, and a host of other apps are where businesses need to be if they are trying to compete with a tech-savvy consumer base. We asked entrepreneurs and business owners about how they use social media for business and their replies are listed below. These tips might even help you find the right footing on social media for your business.
#1- To generate new clients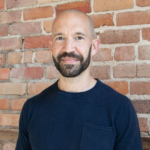 We leverage social media to generate new clients for our agency through both paid advertising and organic posting. For our e-commerce clients, we'll run paid advertising and manage influencer marketing through social media platforms to drive sales, generate awareness, build trust with consumers, and also as a content generation engine. We're using social media as much as we can because that's where our clients and our client's customers are.
Thanks to Dan Cassidy, Brandhopper Digital!
---
#2- Get consumers excited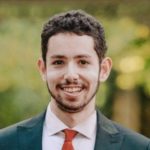 I use social media (particularly Instagram) to get people excited about the products I have available to sell. I am a buyer and seller of comic books, which is a bit of a niche career, but when you get the right people to be excited about these graphic novels, it brings out their inner child again. Instagram is great at helping to really capture a moment that can bring back a lot of memories for people. When I post older comic books, people are intrigued, encouraging them to start reading them again.
Thanks to Dylan Schwartz, Dylan Universe Comics!
---
#3- Employee recruitment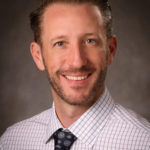 When I think about our social media and the best ways to use it for our business, I often come back to ideas for employee recruitment instead of just making sales. More and more companies are developing trade show plans now that cities have opened back up for business, which means our industry has to be prepared for growth. Social media can be a great way to show potential hires what it's like to work for you and allow current employees to share their experiences.
Thanks to Thomas Samuels, Cardinal Expo!
---
#4- Brand awareness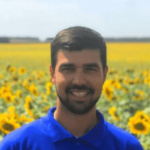 Social media channels were meant to work on media exposure, increasing brand awareness. That continues to stay our primary goal as selling SaaS tools is a long cycle of work along the marketing and sales funnels. But even for B2B sales, Social media contributes a lot to lead generation and conversion from followers to partners or customers. Moreover, social networks love business! If we talk, for example, about business promotion on LinkedIn, it's really impactful.
Thanks to Egor Kirin, AgroClub!
---
#5- Inform users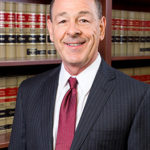 Our law firm uses social media to inform users how we help our clients throughout their cases, support our community through sponsorships and giveaways, and community members we see making a positive impact. Most of the content we share on social media is either a short video or a graphic design, with much of both forms of content made in-house. Our content's goal is to be easily digestible for users while sharing the previous information.
Thanks to Gregory Herrman, Herrman and Herrman!
---
#6- Boost my word-of-mouth business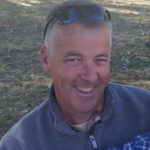 In the Home Renovations Industry, word-of-mouth is an effective way to get referral clients. You can even use incentives for existing clients by offering referral discounts. I always post about our completed projects on social media, with the client's permission. Almost all the time, the client also wants to show off their new kitchen or other renovation, so I have an employee take a few great pictures of the renovation and they almost always repost it.
Thanks to Rick Berres, Honey-Doers!
---
#7- Content marketing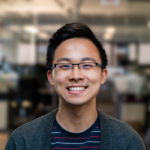 Social media has made content marketing across different platforms easier. Whether you're a B2B or a B2C business, effective strategies done on social media will bring profit to the business, gaining loyal consumers while still driving sales and leads. For B2B businesses, I find that LinkedIn is a great platform to connect with other business owners professionally and provide context about who you are and what you do through your page.
Thanks to Will Yang, Instrumentl!
---
#8- Building my brand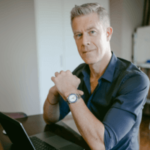 As an entrepreneur, I find social media to be really helpful in building up my brand. Almost everyone is online these days so creating a social media presence is important to network and build an audience. In our company's case, we usually post on our LinkedIn accounts as most of our clients are active there. We supplement it with our YouTube account to spread the word about our work and our Twitter account to share the latest updates with our customers.
Thanks to Derek Gallimore, Outsource Accelerator!
---
#9- Make announcements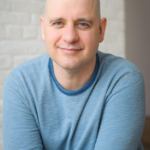 When it comes to our organic content, we use social media to make announcements, share news, and engage our followers who are already interested in us. It's a great way to make the most of our latest videos, podcast episodes, and blog posts by sharing them on different platforms and helping them reach more people. Given the limited reach of organic posts, paid ads are an important part of our strategy to introduce our brand to new people and keep us top of mind for those who may be considering training like ours.
Thanks to Brandt Passalacqua, Breathing Deeply Yoga Therapy!
---
#10-  Source of inspiration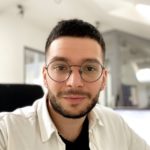 As the CEO of an app and web development company, I always look at social media as a source of inspiration and professional growth. As a designer myself, I used to scroll Dribbble, admiring the works of other designers. Now our company uses social media in multiple ways, sharing cases we are proud of to inspire others and build brand awareness. In our case, social media is one more lead source, as clients can see our portfolio even before interacting with our sales team.
Thanks to Michael Chepurnyak, Ein-des-ein!
---
#11- Promotion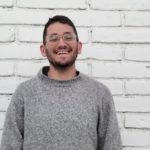 We promote heavily on LinkedIn. And by promotion, I mean primarily publishing large amounts of helpful and targeted content to our followers. The medical device regulatory industry is a very precise audience to cater to, and they generally respond to well-thought-out and actionable articles and whitepapers. We do occasionally advertise directly on social media, however, the vast majority of our efforts are focused on providing the best instructional content in the industry. This has really helped us boost overall business success.
Thanks to Ethan Drower, CiteMed!
---
#12- Tribe-building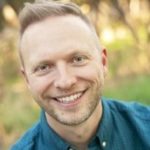 We want our customers and followers to feel like they are part of us and our group. Our audience is generally united by a common battle with migraines and/or light sensitivity, but our social media is meant to show them that we understand that battle and that we're behind them. So we post statistics, little-known migraine facts, and other relevant insights. A secondary purpose of social media is to remind our audience that our products can help them.
Thanks to Ben Rollins, Axon Optics!
---
#13- Keep customers up-to-date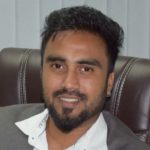 I regularly post on almost all leading social media channels and keep customers up-to-date about the products and services of my organization, upcoming events, celebrations, sales campaigns, etc. Active social media optimization campaigns help us generate more traffic to the site, receive more fans and followers, remove confusion among customers, and communicate with them on issues related to my company. From time to time, social media marketing experts working within the organization conduct live streaming.
Thanks to Karthik Manoharan, WeCodee Innovations!
---
#14-  To expand our business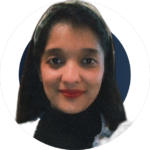 We use digital marketing tactics to expand our business and grab more attention from our customers. For this purpose, we use social media marketing to get new clients from our audience. Additionally, we share informative posts and show our expertise to our followers and connect to them for increasing our clientele. Sharing informative and relevant visual content on social media channels helps us engage with our followers and make them aware of our content marketing services.
Thanks to Radhika Gupta, One Digital Land!
---
#15- Recruit and hire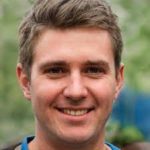 Social media platforms are a brilliant way to recruit potential talent in the modern hiring process. Employers can access a large candidate pool and efficiently sort through viable candidates by using social media recruiting sites such as LinkedIn, Facebook, and Twitter. The social media channels of a company are also an important recruitment tool. If your social media platforms reflect your brand and share your company's values, potential employees are more likely to be interested in joining your team.
Thanks to Cody Crawford, Low Offset!
---
#16- Show authenticity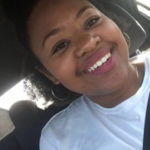 We use social media to show authenticity. We use our social media platforms to showcase the values we uphold and encourage open communication. They say that brands with a strong social media presence have higher conversion rates. We agree with that. However, what makes us different is our authenticity across all communication channels. It helped raise brand awareness and ensure we communicated with our customers regularly
Thanks to Cayla Thurman, Rize Reviews Online Reputation Management!
---
#17- Track competitors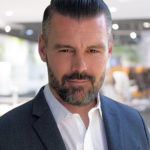 I follow and closely track not only industry leaders but also my competitors and those who belong to our target audience category. Each of these people helps in learning new things in different ways. From the competitors, I learn new ideas for posts, get acquainted with new target audiences they have in their follower list and find new ideas & opportunities in their updates about their business, services, events, etc. Being in the industry, I have developed a keen eye for identifying the right networking audience for me.
Thanks to Casey Preston, Stratosphere!
---
#18- Manage my business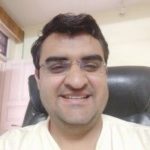 Growing my social media presence has helped me immensely in many aspects of managing my company. From marketing to receiving direct customer feedback, social media is an indicator of how your customers view your brands and products. A consistent and engaging social media presence will lead to more and more people discovering your brand and the existing customers to relate to your brand's values. This will help them to associate with your brand and over time build a loyal customer base.
Thanks to Sandeep Bhandari, Askanydifference!
---
#19- To know the audience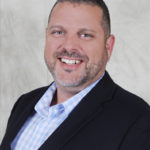 Micro-targeting the audience can be both an effective and efficient way to ensure the best outcome of your marketing efforts. For that, it is important to know the customers. Thanks to modern social media analytics, amassing data on existing customers is quite effective and effortless today. This analytics makes it easy to find out who is buying and interacting with the business. After defining that customer base, one can build buyer personas to comprehend the best ways to communicate and motivate them
Thanks to Gunner Davis, Team Davis!
---
#20- Delivering socially shareable content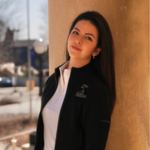 Our company shares content on social media and advertises its products. We use Social Media not only to stay SEO-friendly but also to encourage our target audience to explore our website outside of our product pages. Our social media accounts are meant to motivate our target market to share useful infographics, eBooks, and other types of content with their networks. When creating content, I think about how to assist them in expressing what they're already feeling and thinking so I can reach a bigger audience.
Thanks to Ava Collins, Adelaide Examiner!
---
#21- Social media incentives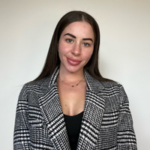 You can get your followers hooked on your brand by offering them a special discount on the products you are promoting on social media. Considering that people are always looking for great deals, why not provide them with something they can only get from your company profile? It would be wise to use this strategy to promote different deals in your social media posts rather than repeating the same deal over and over. If you use this method to promote different offers, you are more likely to succeed.
Thanks to Jenna Adams, Avenue Perth!
---
#22- As a means of increasing traffic to my website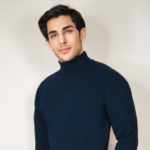 People will likely visit my social media account because of the fresh, helpful content that I provide. A brand's exposure and interaction, whether from new visitors or devoted, returning customers, will increase the likelihood that these visits will result in purchases for the brand. I create content related to my business with each new post. The more posts I have, the more likely it is that someone will find me.
Thanks to Brian Jones, Best in Edmonton!
---
#23-  Amplify my voice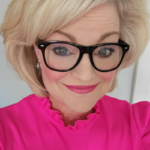 As a special education advocate, I have been advocating for these kiddos for over 25 years, social media has amplified my voice, providing me the opportunity to reach millions of people instead of thousands. My social media platforms allow me to train, educated, and provide valuable knowledge and content to parents and educators all over the world. Most thought it was unlikely that TikTok would be a platform for special education advocacy.
Thanks to Karen Mayer Cunningham, Special Education Academy!
---
#24- Direct connection to our customers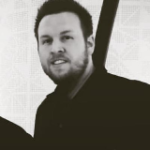 Websites and blogs don't have the power to break the fourth wall that social media does, and it's apps like Instagram that can help you build tangible relationships with your customers. Interacting with your customers, both current and potential, is important to lending likeability and reasonability to your brand, and you should take advantage of any and all social media platforms. Social media can be your most direct connection to your customers
Thanks to Eric Elggren, Andar!
---
#25- Add visibility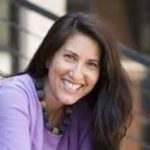 My preference is LinkedIn which adds visibility and transparency when you know the people you are meeting or working with knowledgeable people in common. LinkedIn has become more than an online resume or Rolodex, it is the foundation for building trusted relationships in the digital economy. You do not need to blog or be on all social media platforms but make sure you are active on the ones where you are. If your customers do not use Facebook, Twitter, or Instagram to find you then you do not need to make them a priority.
Thanks to Paige Arnof-Fenn, Mavens & Moguls!
---
#26-  To identify my customers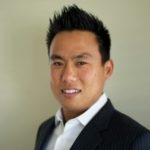 I use the convenience of social media to identify my most valuable customers. These customers are the ones who frequently engage with the company's posts—they like, share, and comment often with enthusiasm and passion. They also leave glowing reviews of our products and services. Particularly satisfied customers will even send DMs of thanks and encouragement. Many loyal followers who truly appreciate your work will let it be known on social media.
Thanks to Alex Wang, Ember Fund!
---
#27- Way to generate interest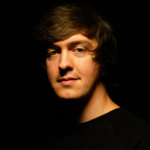 Social media is an important part of any marketing campaign. It's a great way to generate interest in your company while getting feedback from customers. Social media can also be used to help promote products and services, share information about upcoming events, or just provide entertainment for followers. Social media advertising can be done by buying ads on social networks, or by investing in influencer marketing campaigns where you pay people with large followings to promote your brand for you.
Thanks to Jared Floyd, Ajax Creative!
---
#28- Measure success with social media marketing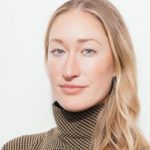 You can't determine the success of your social media marketing strategies without tracking data. Google Analytics can be used as a great social media marketing tool that will help you measure your most triumphant social media marketing techniques, as well as determine which strategies are better off abandoned. Attach tracking tags to your social media marketing campaigns so that you can properly monitor them. And be sure to use the analytics within each social platform for even more insight.
Thanks to Erin Mastopietro, Dope Dog!
---
#29- Ad campaigns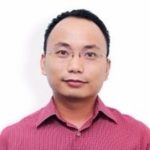 I prefer to use social media to execute incredibly targeted ad campaigns so that interested people can learn more about my firm. Employing a specialist to dig up crucial data and provide insight into audiences' media usage habits might help one build a successful ad campaign because social media networks gather useful data about their users. It makes sense to create engaging one-tap ads that can direct interested audiences to my company's website.
Thanks to Vance Tran, Pointerclicker!
---
#30- Analyzing opponents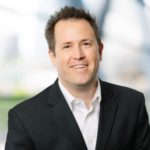 Social applications act as water for business. Analyzing your opponents on social sites and comprehending what operates for them might assist you and try bypassing their mistakes and design content concepts appropriate to your business. Only cat-copying opponents do not function in the manner it is. It would be an excellent idea to gain knowledge about digital marketing concepts, which will permanently support to be in trend.
Thanks to Kurt Uhlir, Kurt Uhlir!
---
How do you use social media for your business? Tell us in the comments below. Don't forget to join our #IamCEO Community.