Just like videos, the use of podcasts is turning out to be a preferred engagement tool for many entrepreneurs. It can be used to educate your audience on diverse topics and highlight news in the market. Podcasts can also be a great engagement tool with your clients and audience where you give them a platform to share their knowledge, expertise, and opinions.
We asked entrepreneurs, podcasters, and business owners how they use their podcasts for business.
#1- To grow my business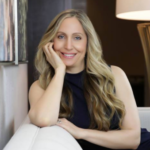 As a business owner, my podcast Quantum Revenue Expansion has been instrumental in growing my business. Whether it's brand-new clients or returning clients who have continued to listen, it's been a powerful way to build a platform and community. One of our amazing clients listened to our podcast for 3 years before reaching out. She was an outside sales representative living on the other side of the world (literally), dreaming about starting a business. She heard about one of our free offers through the podcast and signed up.
Thanks to Ursula Mentjes, Ursula inc!
---
#2- Explore current topics, and foster real relationships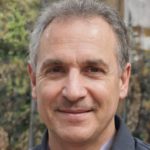 Establishing your expertise in your field is crucial to your business growth. We use our podcasts to discuss news and current topics related to our field. This practice maintains the freshness and interest of your podcast as well as creates meaningful relationships between you and your audience. Talking about meaningful topics and current issues which directly affect people gets their attention and keeps them engaged. Community building is ultimately how your business can succeed.
Thanks to William Rivers, Senior Strong!
---
#3- Bring facilitation skills to everyone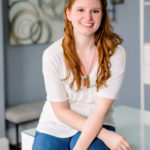 We started our podcast This Meeting Sucks as an MVP (minimum viable product) of a future business model. We've spent the last two years learning about what our community wants most from us, and we see a gap in facilitation/meeting skills for the everyday professional. This Meeting Sucks is a training podcast that aims to bring facilitation skills to everyone. We aim to use this platform as a training and outreach tool to reach new audiences of professionals looking to "un-suck" their meetings, one episode at a time.
Thanks to Lauren Green, Dancing with Markers!
---
#4- To have conversations with my friends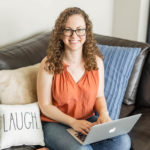 I use my public (free) podcast, The Simple + Smart SEO Show, to have conversations with my friends who are marketing experts! This allows us to show how SEO connects all online business activities (social media + website + features) and helps get our names out there more. The podcast functions as a lead magnet. We have different SEO-related offers we pitch including site audits, SEO research + strategy sessions, SEO copywriting, & the paid podcast.
Thanks to Brittany Herzberg, Copy by B!
---
#5- To inform our readers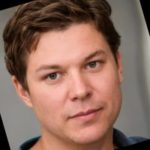 Our company uses our podcast to inform our readers about the different college programs, especially nursing, as well as the different universities where you can get these programs. We have also put together different blog articles about the careers you can have in various scientific industries to encourage students to take up the STEM strands. We put great value in science and as we know that science can provide a solution to almost anything, we want to encourage the younger generation to take that path.
Thanks to Craig Miller, Academia Labs LLC!
---
#6- Provide actionable advice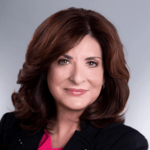 The Weaving Influence's podcast, called The Book Marketing Action Podcast, provides our clients and other authors actionable advice for building their author platforms, planning book launches, launching their books successfully, and sustaining interest in their books after launch. We recorded our first episode in February 2020, and to date, we've produced more than 100 episodes. At times, it also drives leads to our business as well. Overall, it's been a great experience for us.
Thanks to Elizabeth Mars, Weaving Influence!
---
#7- Fill the gaps that my social media leaves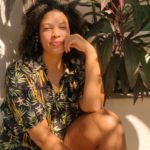 My podcast fills the gaps that my social media leaves in the buyers' journey. I create a lot of carousels and written content in the form of emails, blogs, and long captions. But not everyone has the time to sit down and read 1000 words, or they just don't like to consume content that way. The podcast lets you binge my content while on a walk or driving to work so that you can have that deeper understanding of what it's like working with me, and what my clients experience in my space.
Thanks to Felly Day, Felly Day!
---
#8- Share my passion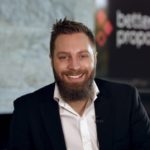 I've appeared on several podcasts such as ClickFunnels, WP Elevation, and Salesflare Founder Coffee. The main motivation was to draw interest in my product and to share my passion for growing my business. I also want to keep the audience updated with the latest trends and topics in the industry, and podcasting is a great medium for developing a strong brand voice. When people listen to podcasts they feel they're talking to the actual person which helps build trust and may lead to making your brand their top choice.
Thanks to Adam Hempenstall, Better Proposals!
---
#9- As a source to generate traffic to our website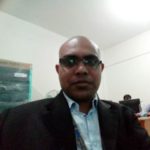 Our podcast is one of the main sources to drive traffic to our website and help us generate quality leads. We sell bikes and their accessories, and before launching any new product, we share their features and release date on our podcast. After the launch, we share the product's link to the site in our episode and include a creative call-to-action to get our audience to visit our website. We engage with our listeners and ask them to give their input and opinions on the features of the new products we've added to our website.
Thanks to Bozlur Rehman, BikesAdvisor!
---
#10- Promote health & wellness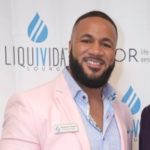 We use the podcast to promote health & wellness and share expert opinions on the topic by optimizing them with the most resonating topics related to our business niche. Our podcasts are great support tools with introductions to multivitamins, health hacks and tips, and even trivia for everyone interested in health and wellness. To educate our audience, we focus on our podcast to deliver valuable content that promotes health through everyday activities.
Thanks to Sam Tejada, Liquivida!
---
#11- Network and help others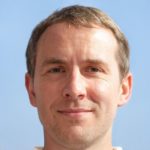 I'm using my podcast as an opportunity to network and help others. I've built relationships with a lot of different people who have helped me, and now they are helping me too. This allows me to generate additional revenue and grow my network. I'm also helping people who need help and need it badly. If you have a podcast that you want to use for your business, make sure that you make it useful. This can include interviews with experts in your field or interviews with business owners who are willing to share their secrets.
Thanks to Thomas Wright, The Lipo Group!
---
#12- To grow a community of like-minded people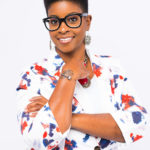 I use my podcast to grow a community of like-minded people. When people come together, great things happen. As a result, we can empower each other with relevant information we need to know about the industry. I tap into resources that help them better themselves individually and professionally. They can store this resource and review or refer to them at a later date. I ensure that when they come with questions, they leave with answers.
Thanks to Stephanie Wynn, Stephanie Wynn
---
#13- Discuss the many use cases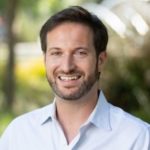 We use podcasting at GoodHire to discuss the many use cases of employment background check technology. Historically, competitors in this industry have been motivated solely by employers that paid them. Many of their processes are manual and laborious, and you'd be surprised at just how many people, hours, and resources are involved. The user interface is intuitive, and the actual screening experience is as delightful as possible for candidates and employers alike.
Thanks to Max Wesman, GoodHire!
---
#14- Keep the people in the industry aware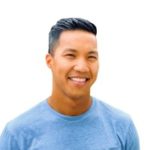 We use podcasting to keep those in the industry aware of the latest trends, news, and developments. The SMB lending marketplace is fast-paced and ever-changing, and we noticed a gap in the market for creators to speak openly about what kind of changes were taking place. Just as we strived to provide an easy and straightforward path to financing, we also wanted to offer trade secrets and industry knowledge in an equally accessible fashion.
Thanks to Andrew Gonzales, BusinessLoans!
---
#15- Establish a sincere connection with our audience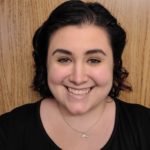 We build stronger relationships with her listeners by podcasting as well. We make podcast listeners feel as though they are conversing with a real person. Because they identify with the speaker or the company that we are, listeners of podcasts frequently do so. As time passes, we build a culture of trust and motivate listeners to identify with our brand of business. Since people are more likely to buy from someone they know and trust than a complete stranger, this also results in higher conversion rates.
Thanks to Eleanor Fletcher, The Best Brisbane!
---
#16- A podcast and a Blog equal customers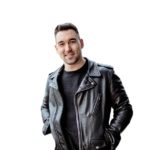 A great way to summarize or delve deeper into the subjects you cover in your podcast episode is through blogs. Our website receives more visitors as a result. When I publish a blog alongside each podcast (that I promote in every episode), I include a transcript for listeners who prefer to read and it also helps to make any discussions clear. We encourage listeners to visit our website to learn more about the business by using this podcast.
Thanks to Jack Williams, Handyman Reviewed!
---
#17- Generate traffic to our website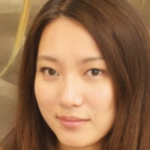 I have been using Podcasts to generate traffic to my website. The podcasts are an ideal way to drive visitors to your website. Sharing your website link with relevant keywords is helpful for SEO, and when people listen to your podcast, they can download each episode and see your website or blog's URL. Podcasting also increases your authority by demonstrating to Google that you are an authority on a certain subject. The greater the number of incoming visitors to your website, the better your ranking, which equals more prospective clients.
Thanks to Susannah Harmon, Cartitleloans123!
---
#18- To create trust in people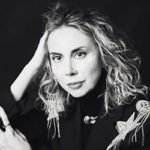 I use my podcast Armadi Scomposti to create trust in people. When I started my business, the main problem was to make myself known and make people know about my services. I didn't have much budget to invest in advertising. Instead, the podcast was something new; no programs gave advice and style. I started making the first episodes with a girl who is a co-host and in a short time, Broken Wardrobes was inserted among the most interesting podcasts of Apple.
Thanks to Paola Farina, Paola Farina!
---
#19- Promote brand awareness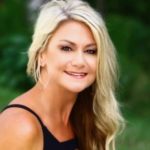 I use Podcasts to promote my company's brand awareness and serve as a communication tool with clients and customers. It is a great low-cost marketing opportunity. With a podcast, I can write blogs, record videos and upload them, and create audio files that can be shared online. Podcasts are a great way to get my customers interested in me and my products. Podcasts are becoming more and more popular each year. To build an audience, I can put the podcast on my website, market it through social media, and post it on forums.
Thanks to Dr. Staci Holweger, Lifepatches!
---
#20- Collaboration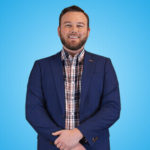 At first, making the podcasts more detailed was arduous because of COVID and limited sporting events. With football making a successful comeback, I shifted my attention to collaborating with fan channels and journalists. It provided me with the credibility to earn money from YouTube and Spotify. Many podcasts are gaining fame due to influencers and heavy investments, so it's a risky business. Due to that, I had to change my style of presenting and start focusing on live sessions with the audience to keep my credibility intact.
Thanks to Cody C. Jensen, searchbloom!
---
#21- For conversion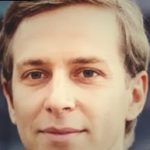 The purpose of our podcast is growth and conversion. Our podcast is part of a much broader digital marketing strategy. We use the podcast to talk about the industry. We invite thought leaders and experts to discuss challenges, innovation, and trends in our industry. Our audience finds these very interesting. We then subtly direct them toward our website and blog for further information. This redirection of traffic enables conversion and, thus, sales.
Thanks to Paul Mallory, ConsumerGravity!
---
#22- To reach out to a larger audience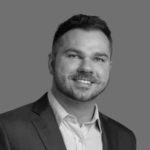 I use a podcast to reach out to a larger audience. In this day and age, literally, anything that helps you increase your brand's reach is a must. Even though social media apps like Instagram and Facebook are essential, so are podcasts. You can tap into a whole target market when you leverage podcasts. The best part is that they help you increase your customer engagement and form deeper connections. Listeners can get valuable content for free. So, of course, it boosts their loyalty and even helps businesses rack up their sales.
Thanks to Shaun Connell, WritingTips!
---
#23- Sales and marketing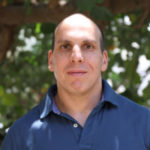 We use podcasts for sales and marketing; with them, we promote our latest products, update promotions, and offer discounts and coupons. Since the podcast is a great tool for "hyper-targeting" niche-specific audiences, we take advantage of it to create value not for our business only but also for our target audience by making them aware of the ways to save to have better financial control. People listen to podcasts while doing household chores, which makes them a greater tool for sales and marketing.
Thanks to Arik Barel, Judaica Webstore!
---
#24- Several ways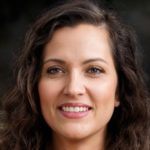 I interview my clients on my podcast to promote their knowledge and interview skills, among other business-related uses. Additionally, my podcast offers prospective customers a fantastic illustration of the caliber of my podcast creation. Prospect conversations are essentially unnecessary because listeners can get to know me and evaluate me as a podcast strategy and coach. When customers and prospects feel like they know and trust your business, they're more likely to do business with you.
Thanks to Helen Ferris, Imagine Maids!
---
#25- Showcase businesses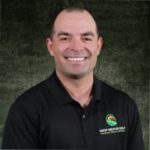 Podcasting is a powerful medium that can help businesses in several ways. I built a local community website as a digital marketer to highlight local companies. I interview the creator for 20 minutes, asking them both general business-related questions and inquiries about current hot topics in their area of expertise. I got to know many of the business owners personally, got to know individuals in the neighborhood, and most importantly, we started doing business with each other, which is fantastic.
Thanks to Rene Delgado, Shop Indoor Golf!
---
#26- Seeking accountants to interview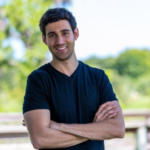 My position is that accountants have access to a wide range of career options in a variety of industries by their profession. Due to the wide variety of viable career routes, the person in charge of hiring may query as to why you chose to apply for the position in question. A good response should clarify why the individual believes they would be an asset to the company. Invest time in researching the company's history, mission, and long-term goals to understand more about them.
Thanks to Matthew Magnante, FitnessVolt!
---
#27- Develop networking opportunities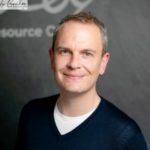 To expand my business, I use my podcast to foster networking opportunities. No matter what industry, niche, or line of business you are in, networking will always be important to a company's overall success. By establishing connections through networking, I can build relationships, find opportunities for partnerships, and find the resources I need to advance my career and grow my brand. All of these, in my opinion, are practical ways to expose my company to some fantastic networking opportunities.
Thanks to Jon Lynn, My Office Pod!
---
#28- Calls-to-Action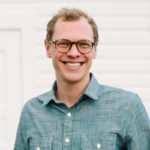 One of the ways I put my podcast to use for my company is to play audio cues that encourage listeners to take some sort of action. You can get people to visit your sites using means other than commercials. You can sprinkle requests for listener participation throughout an episode. They're advertisements meant to persuade potential buyers to take steps that will benefit your company. You'll be astonished by how much work you're accomplishing even if they could take some time to put together.
Thanks to Gerrid Smith, Joy Organics!
---
#29- Interviewing guests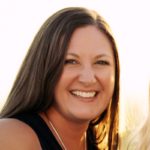 My podcast and business growth as a result of the experts I bring on as guests, and my listeners benefit as well. By participating in these interviews, I'm able to build my reputation in the field and open up potential future opportunities for everyone. I personally believe podcast interviews are excellent for expanding my email list. I either ask people to subscribe right after the podcast or include a link to it in my show notes. By asking questions that are directly related to the topics covered on air, you can keep the audience interested.
Thanks to Amy Wampler, Spartan Mechanical!
---
#30- Sponsorships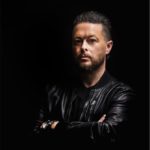 I am the host of a top-rated podcast that is branded by our company. Sponsorships are a possible option and a great way for podcasters to monetize their show. We interview celebrities, influencers, best-selling authors, entrepreneurs, and creatives. For more than two years the show has been sponsored and branded by our company and it has been instrumental to our branding. Finding companies that fit into whatever niche market your audience finds most appealing is essential.
Thanks to David Morrell, Greater Property Group!
---
How do you use your podcast for your business? Tell us in the comments below. Don't forget to join our #IamCEO Community.