Every new year brings with it a new form of excitement and anticipation. The reason is that every new year brings about a "newness" for lack of a better term when we are able to start fresh and change those things that we did bad or things we have been thinking about doing. For us at CEO Blog Nation, we get it. So, that's why we are excited about 2022 because there will be more and more entrepreneurs and businesses. There will be goals met and goals crushed and that's why we love the new year and we know you do too!
Here are the pivots other entrepreneurs see businesses making this year:
#1- Digitalization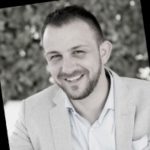 I think, without a doubt, this is going to be the most dominant change businesses will make in 2023 because over the past couple of years businesses have already begun to integrate technology into their workplaces but in 2023 it will become the rule rather than the exception or preference. Businesses in every industry will be expected to adopt more advanced technology, or else they'll risk getting left behind as the world will become even more competitive and fast-paced.
Thanks to Alex Alexakis, Pixel Chefs!
---
#2- Increase in customer service-focused initiatives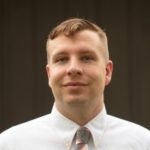 I'm excited to see how businesses will pivot and innovate this year! We're already seeing a shift towards digital transformation, with more companies investing in cloud-based solutions and automation. I think we'll also see an increase in customer service-focused initiatives as well as more investments in sustainability. It's an exciting time for businesses to create positive change!
Thanks to Zach Larsen, Pineapple Money!
---
#3- Rise of short-form video marketing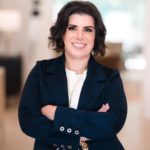 Over the past couple of years, the rise of short-form video has shaped the way that businesses market online. In 2023, the whole video will continue to be key to success in many businesses, that video will become less formal, and more about real connections. It can be easy to make videos with trending audio on Instagram and wait for the DMs to come in, but that strategy will be much less effective in 2023.
Thanks to Leila Hays, Leila Hays!
---
#4- Be strategic when repositioning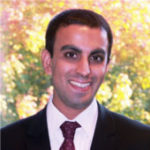 I believe that a pivot may bolster a thriving business and save a failing one. When deciding to make a shift, you should be mindful of current fashions and employ a strategic mindset. Examine your business plan, foresee future eventualities, and execute the aforementioned three processes. It will guarantee that your pivot is a good decision and increase your chances of success.
Thanks to Rikin Shah, GetSure!
---
#5- Increase in use of voice search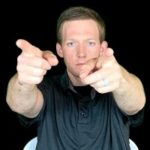 With the rise of smart assistants like Siri and Alexa consumers now prefer voice search to type their searches. The use of voice search will significantly increase due to the advantages of these smart assistants. That being said, it's important to monitor how your website does in voice-driven search results.* It's reasonable to say that if your website isn't voice search optimized, you're losing out on prospective leads and website traffic.
Thanks to Jason Moss, Moss Technologies!
---
#6- Make a referral scheme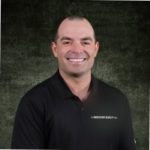 In 2022, we'll design a compelling referral campaign.  Most ambassadors only take on commission employment. They work under the tenet that outcomes are results. Ambassadors will receive the resources they require to promote our product in addition to an award that customers will like. We'll see to it that the referral program is properly organized. Each ambassador will have UTM connections, internal tracking and reporting will be put up, and there will be an open line of communication with all of our ambassadors so they are kept up to date on any new developments.
Thanks to Rene Delgado, Shop Indoor Golf!
---
#7- Increase globally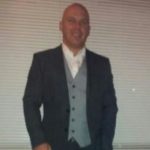 We chose to broaden our focus globally, as well as reach out to a larger range of companies because we early on recognized that the pandemic would affect distinct geographic areas and economic sectors in different ways. As a result, any subsequent declines in demand for our services would be offset by increases elsewhere, ensuring a constant flow of business and no disruption of workflow during difficult times.
Thanks to Derek Bruce, Skills Training Group!
---
#8- Digital transformation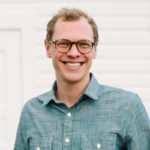 Thanks to technological progress, many aspects of our lives and businesses have persisted in ways that were impossible just 15 years ago. Our quick adoption of technology will inject vitality into digital transformation initiatives. No longer a buzzword, digital transformation describes a real phenomenon. Organizations further down the digital transformation path were less harmed and more quickly able to adapt.
Thanks to Gerrid Smith, Joy Organics!
---
#9- Using a long-term perspective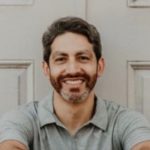 According to my professional view, many HubSpot clients with whom we've spoken are not concentrating on marketing projects that may create revenue or acquisition in the uncertain H2 period. These corporate executives instead use either a short- or long-term perspective. Numerous firms are concentrating on online resources, social media methods, email marketing, virtual events, and digital client retention techniques. Numerous organizations have also modified their brand messaging to ensure that they are considerate and do not appear tone-deaf to their customers.
Thanks to Mark Valderrama, Aquarium Store Depot!
---
#10- Innovative staffing decisions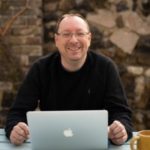 In my opinion, innovative staffing decisions will be essential for many companies during the whole year of 2022. It's more important than ever to keep good workers on board and have a list of potential replacements ready to go in case of a loss. Workers can be cross-trained to fill in for one another as they wait for new hires. Your company may expand even in the current economic climate if you are nimble and make strategic hiring decisions despite the rising competition for qualified workers.
Thanks to Pete Chatfield, Household Money Saving!
---
#11- Providing attractive careers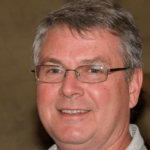 In 2022, massive numbers of people are leaving their jobs. The event is widely known as the 'Great Resignation.' However, in 2023, employers will be more likely to provide better options for their employees. Better compensation, more opportunities to grow, flexible hours, and an enticing work environment will be the focus. And with technology continuously evolving, the workforce will be sharing their work with smart robots and machines. This means that companies will need to up-skill their people as well.
Thanks to Cory Dickson, 3D Printing Wiz!
---
#12-  Focusing on employee relationships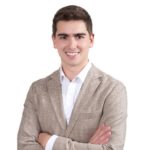 This year saw a rise in the use of phrases like quiet quitting and Great Resignation. I believe that workers are the core of many small firms and that losing workers may be quite expensive. To help you find your way through the office, hybrid, and remote work options, it's helpful to know why your employees might be hesitant to return to the office. Include them in your plans and try to meet their requirements. Giving them a voice in corporate decisions will raise morale and help you keep good employees.
Thanks to Jamie Penney, MyHomeDwelling!
---
#13- Organizing promotions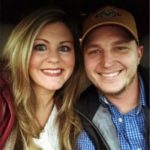 In my opinion, holding a contest is a wonderful method to boost brand awareness and establish brand loyalty. It is also a good approach to collecting emails. A promotional contest may provide prospective customers with the opportunity to try out your product or service, while also providing your existing customer base with the chance to interact with a product or service from you that they are already familiar with and adore.
Thanks to Steve Elliott, Restoration1!
---
#14-  Invest time in orienting the new hire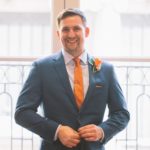 As an expert, I believe that you will need to invest time in orienting the new hire to the company's procedures. Training may involve familiarizing them with the technology stack and procedures you employ, familiarizing them with buyer personas, or providing voice and messaging instructions. Meanwhile, whether you've been with the marketing team for years or are a new recruit, you might wish there were more options for training, onboarding, or professional development that would help you grow professionally.
Thanks to James Angel, DYL!
---
#15- Increase in use of SEO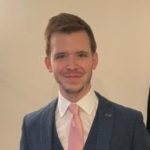 SEO will be used by more companies to increase search traffic. Our product, SEO, content, and PR teams achieved fantastic growth. As marketers, we need to do everything we can to increase our websites' and content's discoverability, particularly on Google, which may generate traffic both immediately and over time. While search engine optimization is not a new concept, its principles are increasingly being incorporated into contemporary approaches to advertising.
Thanks to Jonathan Merry, Bankless Times!
---
#16- Increase in mobile-optimized digital experiences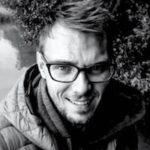 As an expert, I have observed that users are devoting an increasing amount of time to their mobile devices. Mobile-optimized digital experiences will become increasingly important for company owners to think about as they target the spending power of the fast-paced, always-connected generations of millennials and Gen Z. In my perspective, mobile-friendly experiences are crucial to the success of many other critical marketing initiatives in addition to brand websites.
Thanks to Bram Jansen, VPNAlert!
---
#17- Higher expectations of customers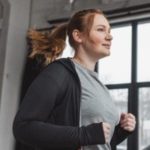 In my professional journey, I have noticed that customers now have standards that have never been higher than they are now, and they demand a smooth experience from your company the moment they choose to interact with you. Only by harnessing the might of technology and data can such experiences be crafted. When dealing with current and potential clients, the combination of the two will help you provide a more tailored and pertinent experience.
Thanks to Jamie Miller, Treadmill Review!
---
#18- Switching audiences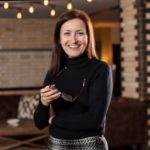 According to the spending patterns, your client's needs and attitudes have changed significantly. Consumers spend more on needs and less on non-essentials due to economic instability. Your industry may have seen a substantial fall or increase in demand for your products or services or a new client group. Your company's sales and marketing analytics might reveal if your audience has shifted. Once you understand your new target audience, you may offer items and services that fit their needs.
Thanks to Olivia Tonks, Fleet Education!
---
#19- Focus on AI-enabled systems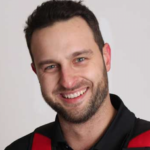 In terms of technology, we can expect an increased focus on cloud-based applications and AI-enabled systems. Process automation and data analytics will continue to be employed in order to streamline operations and gather business insights faster. Companies will also prioritize environmental sustainability, leading to a renewed emphasis on renewable energy sources and waste reduction initiatives in the workplace. These shifts could have far-reaching impacts on both businesses and the economy at large.
Thanks to Andre Kazimierski, Improovy!
---
#20- B2B changes to B2C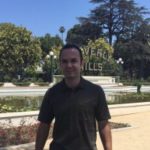 I think the millennial generation, which was born into the digital age, makes up the majority of today's B2B buyers. Trade displays and product testing are no longer expected to be places where they conduct business. Instead, they seek out their rivals to put digital solutions into practice. To respond to this evolving industry, I believe that B2B organizations must concentrate on developing B2C-like consumer experiences.
Thanks to Emir Bacic, Pricelisto!
---
#21- AI integration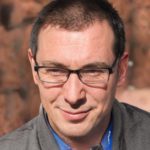 2022 has been the year we can call the rise of AI because it has undergone so much development and it will get more effective in 2023. Whether it is for a piece of content or marketing skills, AI has everything. Businesses will employ AI to create personalized emails for all its consumer, in a bid to make the user experience more immersive. Businesses will have to start preparing to ease into the AI space as the year begins if they want to stay relevant in their field.
Thanks to Jack Reynolds, TheGuaranteedLoans!
---
#22- Emphasizing skills over jobs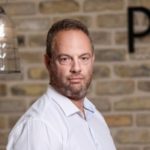 In the past, a lot of workers spent their entire lives in pretty similar roles. The average worker today may need to constantly re-skill, upskill, and even change jobs to maintain their possibilities for growth and success due to the rate of technological and economic change. In this setting, hiring should place more emphasis on the specific capabilities that candidates bring to the table than on their previous positions.
Thanks to Ran Blayer, Percepto!
---
#23- Change in marketing and recruiting strategy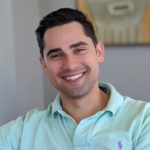 Businesses will need to change their marketing strategy and recruiting strategies to attract this younger generation. Gen Z wants a personal relationship with the brands they shop with. They're eco-conscious consumers who care about companies giving back to the community and environment. In terms of employees, Gen Z cares about flexibility as well as upward mobility. Businesses need to take those things into consideration when creating marketing and recruiting strategies going forward.
Thanks to Jesse DeBear, Renew!
---
#24- Dealing with overworked workforces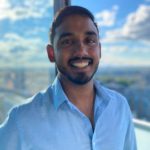 The economy has forced many companies to lay off staff, and the recession we're heading into will affect most of 2023. So, it may be many months before companies can afford to staff their teams with the same number of workers as they had earlier in 2022. That means that next year, a lot of businesses might be dealing with incredibly overworked workforces, which almost always leads to widespread cases of burnout and higher rates of quitting. Though financially things will be tough for companies.
Thanks to Trevor Sookraj, Divisional!
---
#25- Opportunities for learning on the job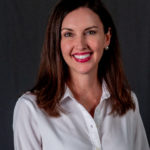 Companies are battling the competition to attract and retain the best talent in a pool of skilled workers that is failing to keep up with the increasing demand. This means business leaders will have to focus on more flexibility, opportunities for learning on the job, and diversification, and therefore, we can expect changes in how we hire, how to train, and how to retain people in the coming years.
Thanks to Jen Locklear, ConnectWise!
---
#26- Back to work in office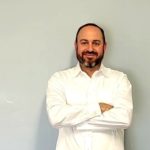 The return to a full five days week working schedule in an office environment is what businesses have to undertake this year. Since the third quarter of last year, several organizations have begun to return to working in an office setting, and this trend will continue into this year. However, a hybrid working schedule can still be a trend to gradually transition from working remotely to working in an office. This will be a welcome change, as people may have tired of WFH setups.
Thanks to David Farkas, The Upper Ranks!
---
#27- Switch to new goods and services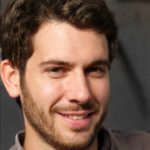 Companies will have to switch to new goods and services over the next year because of problems with the supply chain and a lack of workers. Due to ongoing pandemic issues, specific resources are in limited supply, which has slowed manufacturing. Staffing constraints can prevent the provision of all available services. In order to stay afloat, companies need to analyze supply chains and employment patterns to make informed decisions about pricing, promotions, and service offers.
Thanks to Tom Marely, Tech Pando!
---
#28- Supply chain optimization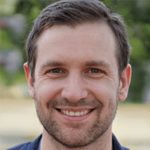 The instability of global supply markets due to lockdowns have meant that companies have had to reevaluate their supply chain models for greater efficiency and cost-effectiveness moving forward. This includes evaluating alternative suppliers for more agile partnerships or doing more localized production instead of relying heavily on imports from distant countries where logistics can sometimes be disrupted unexpectedly due to unforeseen circumstances like border closures or air freight restrictions.
Thanks to Robert Leonard, Aimvein!
---
Entrepreneurs, what pivot are you making in your business next year? Tell us in the comments below. Don't forget to join our #IamCEO Community.