The Blogosphere is here and it is not going anywhere. It's not just for people talking about what they're eating for lunch or their next celebrity crush. Blogging is big business for entrepreneurs and business owners. CEO Blog Nation has a blogging community and we regularly blog for entrepreneurs and business owners. There are numerous reasons to blog. Rescue a CEO asked some businesses how they use blogging to help their business.
#1- To educate about rights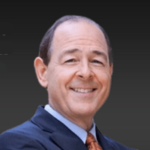 Our blogs are an essential part of our community outreach. We use our blogs to educate the community about their rights regarding workplace injuries, car accidents, and personal injuries. People are often unaware of their rights and are either afraid or unable to stand up to a big corporation that has done them wrong. Our law firm is proud to stand up for people like that and use our blog as the first step in earning our client's trust during difficult times in their lives.
Thanks to Gregory Herrman, Herrman and Herrman PLLC!
---
#2- To provide informational content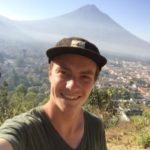 We utilize our blog to create high-quality "How-to" and other informational content that supplements the product reviews we have on the main page of our website. This way, we eliminate the client's need to go to other websites to learn how to use the water filtration systems we recommend. Our goal is to promote water security through commercially available water filtration systems. Using our blog to supplement our primary services provides the necessary information our clients will need.
Thanks to Brian Campbell, WaterFilterGuru!
---
#3- To provide a free resource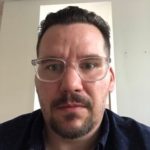 We use our blog to provide free resources on SEO content for our clients, readers, and website visitors. We provide timely articles about anything local search, SEO, and Google My Business, which is a service we offer as an agency. Our goal is for our website to be the go-to authority when people think of our niche. We want our page to be a source of valuable information for people and for our website to be more than just a landing page for our GMB services.
Thanks to Garrett Smith, GMB Gorilla!
---
#4- As a multipurpose tool to connect with clients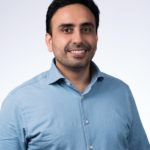 At Policy Advisor, the blog space of our website serves as a multipurpose tool to help us connect with our clients. We use it to post informative articles on different insurance topics, or sometimes also on topics related to personal finance or just any other questions that our clients may want to know about. As insurtech leaders, we are focused on demystifying the insurance process and making it easy to understand; our blog is one of the key ways we're able to achieve this.
Thanks to Jiten Puri, Policy Advisor!
---
#5- For branding ourselves as an emerging leader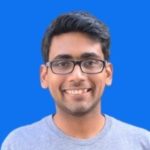 Apart from the obvious reasons such as ranking in search engines, driving traffic to the website, and generating leads, at Leena AI we use blogs as the primary platform for branding ourselves as an emerging industry leader. While it's a slow process, creating content with a broader vision helps us understand the customers and their pain points from various angles. Our ultimate goal is to guarantee a takeaway for everyone who visits our website and to convert the visitors into leads.
Thanks to Adit Jain, Leena AI!
---
#6- To allow clients to engage in conversation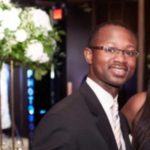 The purpose of my business blog is to allow potential and current clients to engage in and stay in conversation with my agency on financial literacy topics that are pertinent to them and their lives. When it comes to financial literacy it's been noticed that many are either misinformed or under-informed and those individuals are looking for experts whom they can trust and that will not speak above their heads.
Thanks to Aaron Broom, Family For Life Insurance!
---
#7- To share knowledge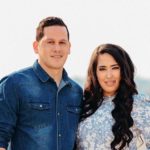 In our experience, blogging is an amazing way to drive traffic to our website. When customers in our industry (wedding rings) have questions, we want to be able to provide the right answers at just the right time. We feel that it is a great way to show customers that we are a trusted company. Keeping blog posts fresh and current with both interesting and useful information shows potential customers that we not only care about selling our products but also believe in sharing knowledge and that can go a long way in winning customers' hearts.
Thanks to Josh and Yasmin Fondeur, Madera Bands!
---
#8- To tell our story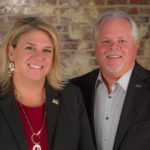 We use social media to cross-promote the content and direct people to our website. The blog helps us own our story online and have a digital record and history. We also use our blog to tell our story and to capture content like EXIT Southeast breaking the all-time corporate record for sales and also digging deeper into the how and why. It has become a snapshot of our successes but also a way to provide inspiring content. About three years ago, we began to use it to share our franchise owners, brokers, and agents' success stories.
Thanks to Stacy Strobl and Kenny Lynn, EXIT Southeast!
---
#9- To give updates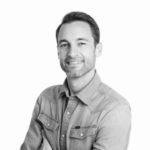 I use my personal blog to give updates on the continual development of Tooltester, sharing my experiments and case studies we do. I don't see this as driving business, but it does allow me to share knowledge with the marketing community and also gather feedback from people facing similar issues, typically related to Google's algorithm updates. It may indirectly help the business by building my expertise online as a person interested in online tech and tools. The Tooltester business blog allows us to action a diverse content marketing strategy.
Thanks to Robert Brandl, Tooltester!
---
#10- To promote business indirectly by showcasing products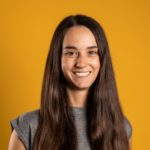 We use our blog for our tech SaaSin in different ways. Firstly, to promote our business indirectly by showcasing our product and providing detailed information about it. We also use the blog to educate developers, who are our target users, to share our knowledge and know-how, and to show how we develop our product in more in-depth tech articles. Additionally, we include helpful tutorials on the blog which drives traffic to our website and improves website SEO as well.
Thanks to Marketa Chalupnikova, Tolgee!
---
#11- To educate site visitors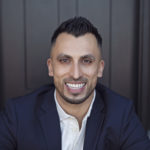 Accordingly, the cryptocurrency industry is a rapidly developing sector, so there are many new technological advances that consumers need to have knowledge of to consider using our business. So, we use the blog to advertise the business and educate site visitors on the advantages of using cryptocurrency. If we provide relevant information, not only will visitors use our services, but they might also return to read updated information about the crypto space.
Thanks to Firas Isa, Crypto Dispensers!
---
#12- To provide insights to existing customers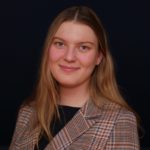 The key function of our blog is to provide valuable information and insights to our existing and potential customers. Our aim is to make complex fintech solutions and related regulations easy to understand for readers by providing a source of easily digestible, reliable, and to-the-point information. Doing so is beneficial to both our customers and our business. By consistently publishing high-quality articles that our audience finds meaningful and relevant.
Thanks to Nika Valjavec, e-Invoices Online!
---
#13- To create meaningful B2B connections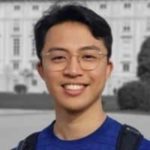 We use our blogs' as a means to create meaningful connections with other businesses in our industry. From time to time, we interview other small business owners in the F&B sector and ask them to share about their entrepreneurial journey. We then publish their personal stories, which are full of business and life lessons, as blog posts on our site. It's not only a great way to learn from fellow entrepreneurs in the same industry, but also a way to spark B2B collaborations.
Thanks to Ruiz Asri, Honest Food Talks!
---
#14- To build connections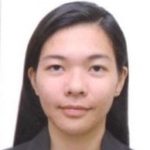 Sure, blogs help improve our website's SEO ranking and traffic. But what's more important is the connection we build with our customers. We consistently create valuable and relevant blogs to give them ideas and solutions to their problems and establish trust. We also foster our blogs as an outlet for thoughts, allowing our readers to share their ideas about the content. Likewise, we like to humanize our business and create a sense of community with our customers through our blogs.
Thanks to Kay Escobia, Liox!
---
#15- To highlight customer stories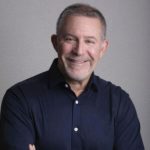 A great way to use a blog is to highlight customer stories. Sharing customer stories on your blog is a great way to demonstrate that you are dedicated to understanding and helping your customers. Not only does it highlight your commitment to customer satisfaction, but it also gives customers an opportunity to connect with your brand on a deeper level. By showcasing customer stories, you can show that you are passionate about finding the best possible solutions for your customers.
Thanks to Dr. Cary Goldstein, Goldstein Dental Center!
---
#16- As a tool to drive traffic to the website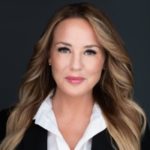 I understand the power and potential of a well-executed blog strategy. My business blog serves as a valuable tool for driving traffic, engaging with our target audience, and establishing our brand as a thought leader within our industry. At Fifth & Cor, we use our blogs as ways to provide informative, educational, and engaging content for our audience on all things marketing. We have various subtopics for our blogs, including organic media, SEO, branding, innovation, strategy, and more.
Thanks to Robin Dimond, Fifth & Cor!
---
#17- To share relevant information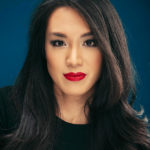 By sharing relevant information on my blog I am increasing the chances of growing my following and network. The main thing is consistency and if you already have a lot to share, you just need to put in the time to publish it. Blogs are the best source of information for a lot of businesses and people love them because it's free. This helps them learn new information, and your business by increasing your brand awareness. The information stays on forever unless you take it down.
Thanks to Luisa Zhou
---
#18- To share wins for our company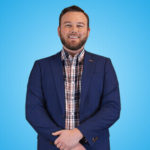 I am the CEO of a marketing agency that focuses on SEO and does PPC marketing. We use our blog to share wins for our company, such as when we were able to be part of the Clutch Global 1000. This helps us highlight our wins and share about them. We also write blog posts about the industry, such as guides to search engines and Shopify. These guides help set us up as experts in our field. We do not post too often to our blog, we post every few months.
Thanks to Cody Jensen, Searchbloom!
---
#19- As a pseudo-alternative to Reddit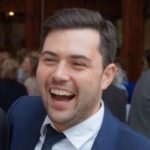 One way in which we use our blog is as a pseudo-alternative to Reddit. Oftentimes, people go to Reddit to complain about issues they're having. It can be a productive platform, but it is largely a cesspool of negativity. So we'll sometimes tap into this by posting a controversial blog and opening it up to comments from our readers. For example, if there's an update to an exam we cover and people hate it, we'll say that we like it. Just to trigger. Then we'll blast our email list and encourage them to comment.
Thanks to Carson Lang, Test Prep Insight!
---
#20- To build authority and authenticity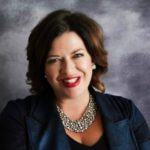 Content is king, and for the very right reasons. We usually use our blog to build authority and authenticity in the target market, especially in highly saturated ones. With high-quality blogs that are backed up by the best backlinks, we manage to rank our website higher on the search engine result pages. We also encourage our viewers to trust our brand in terms of quality and authenticity. This occurs only if we manage to create valuable blogs that help readers in solving various problems.
Thanks to Lori Taylor, The Produce Moms!
---
#21- For ranking and nurturing growth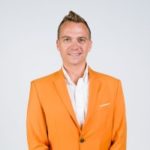 Our blogging strategy works two-fold, we utilize it to rank and we utilize it to help our users be more successful. We understand that in order for us to dominate certain keywords, we need to be the authority on the subject. This is why we dedicate many of our blogging efforts to covering topics that relate to our keyword rankings. Secondly, we focus on bettering our users' knowledge. We've found that by training and giving away winning strategies for more real estate deals, the more the agents will request showings.
Thanks to Josh Kuchar, Showami!
---
#22- To share case studies and testimonials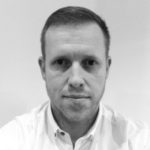 I use my blog to share information about new products, services, and promotions. I also share case studies and testimonials from satisfied customers to build social proof and increase customer trust, which can lead to more sales. Additionally, I use my blog to share information about industry trends and best practices to establish myself as a thought leader in my industry.
Thanks to Alan Carr, Webpop Design!
---
#23- To increase conversions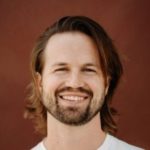 As entrepreneurs and business owners, you can use your blog content to increase conversions and drive more sales. By strategically placing calls-to-action on your blog posts, such as subscription forms or purchase buttons, you can engage readers and increase the chances of turning them into customers. Additionally, providing valuable content that your readers can benefit from can help to further build trust, leading to more conversions. Make sure to use effective strategies to ensure that your blog is doing the best job it can to help you grow your business.
Thanks to Kyle Marquardt, Lori Beds!
---
#24- To provide tips & advice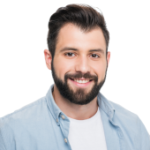 As the founder of Movingastute, I use my blog to provide useful tips and advice on how to move into a new home in a smooth transition. From gathering packing materials and finding the perfect house to unpacking and organizing everything in your new home – I cover it all! Additionally, I offer stories from others who have gone through relocations. With visual examples, inspiring stories, and helpful advice, I hope to give people the confidence they need to make a successful move.
Thanks to Joshua Haley, Moving Astute!
---
#25- To share valuable industry insights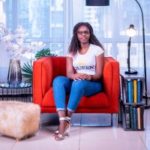 At Reactionpower, we use our company's blog as a platform to share valuable industry insights and information with our target audience. We use it to promote our services and engage with our customers. The blog helps us to establish thought leadership in our industry and build trust with potential clients. We create a content calendar that outlines what we will be blogging about and when, and we consistently produce high-quality content that provides value to our audience. We also optimize our blog posts for search engines, which helps to drive more traffic to our website.
Thanks to Caroline Omollo, Reactionpower!
---
#26- To highlight our services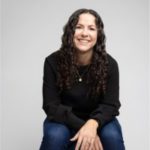 Generate more leads by highlighting how valuable our services are We use our blog to highlight just how valuable our service can be, share useful articles on the importance of background checks, and explain the different technologies, processes, and opportunities a company can gain from using our services. Explaining the different options and services available makes it easier for a company to see for itself the benefits and decide whether it is needed for them or not without having to reach out.
Thanks to Denise Hemke, Checkr!
---
#27- To help understand the evolving world of AI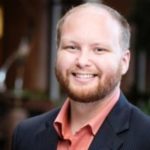 To help better understand the evolving world of Artificial Intelligence as it becomes more practical in everyday life. Our company Movius uses blog posting and social media interaction to share articles on technology best practices, helpful tools, and thought pieces helping demystify the common questions and practical use of AI. This has helped our readers understand how products like MultiLine by Movius can benefit businesses for the better. A good starting place for those interested would be our Demystifying AI series – a set of short reads that break down the 101 terms and uses of AI.
Thanks to Daniel Calantoni, Movius!
---
#28- To generate revenue through affiliate links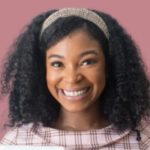 A blog is a great way to diversify revenue streams as an entrepreneur. As a service-based business, I can only serve a limited number of clients at a time. With my blog, I generate additional income through affiliate links for products and software in my niche and through creating digital products for my target audience. Since there's no cap on the number of sales, I can generate revenue without directly serving clients, which also frees up time for me!
Thanks to Mikayla Taylor
---
#29- To share my abilities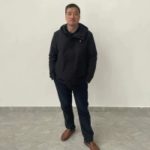 Through my blog, I show my audience who I am and share information about my abilities and business, making my firm more trustworthy and increasing the likelihood of gaining clients. I use relevant keywords in my blog posts. It helps me rank higher in search engines, which leads to more organic traffic and a higher conversion rate. I used to run pay-per-click (PPC) ads, but when I started using my blog to promote my business, it cut my advertising costs and helped me make more money because the people who read it were already interested in my products and services.
Thanks to Dannny Peng, Zhengxin Group!
---
#30- To share my experience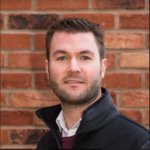 My blog allows me to share my experiences with the world and expand my reach. I write detailed and informative posts on the best places to visit, the must-see attractions, the best food to try, and travel tips to make sure visitors' trips are both safe and enjoyable. All this information comes from my direct experiences and what I have learned from my travels. Furthermore, I use my blog as a platform to advertise unique activities and excursions for tourists and those interested in learning about a destination.
Thanks to Tom Thorns, Mallorca Info!
---
How do you use your blog for your business? Tell us in the comments below. Don't forget to join our #IamCEO Community.