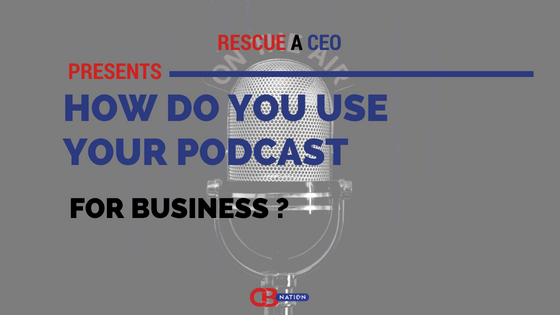 Just like videos, the use of podcasts is turning out to be a preferred engagement tool for many entrepreneurs. It can be used to educate your audience on diverse topics and highlight news in the market. Podcasts can also be a great engagement tool with your clients and audience where you give them a platform to share their knowledge, expertise, and opinions.
We asked entrepreneurs, podcasters, and business owners how they use their podcasts for business.
#1- To establish credibility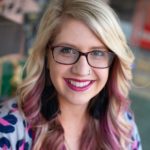 I use my podcast in many ways. One is to serve my audience of current and potential customers by sharing tips and insights. Another is to build relationships and serve fellow entrepreneurs by introducing my audience to them. It also helps me establish credibility and lets my people get to know me a bit better as a person as well. Finally, it gives me many opportunities to repurpose the podcast content in other ways, which is key since we rely so heavily on content marketing to grow our business.
Thanks to Laura Rike, LauraRike.com!
---
#2- To expand the network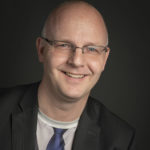 For me, my podcast "Follow Your Passion" is more than a marketing tool. I interview clients and fellow entrepreneurs that follow their passion. I get to meet amazing people and expand my network. I want to make a positive change, and a podcast is a great tool for that because it's everlasting. When an episode inspires one listener and motivates them to start following their passion, it's already worth my time invested in it. And I must say, every interview energizes me, so that's a great benefit as well.
Thanks to Erwin Wils, Millionaire Life Strategy!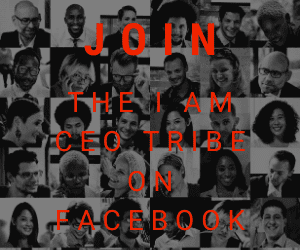 ---
#3- For sponsorship revenue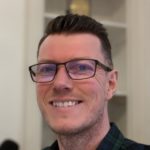 My team and I finally decided to add a podcast to our content schedule after blogging for more than 8 years, and it has been one of the best things we've ever done for our company. At one point, the potential sponsorship income was so great that we had a small network of podcasts running at full tilt. Even though there were few downloads, it constituted a sizable portion of our entire sponsorship earnings. Also, it has given us a chance to meet some very remarkable individuals who we now count as friends & allies.
Thanks to Dan Charles, Codarity!
---
#4- Sales and marketing tool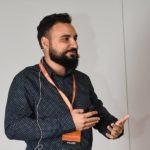 I decided to start our podcast series to spread our message and stories to a larger audience outside of live events. The podcasts have evolved into a versatile sales and marketing vehicle that has opened up several other wonderful doors for us, including requests to present and speak at significant events that are both consumer- and industry-focused. We also extract pearls of wisdom from the transcripts and make them into contributing blog posts.
Thanks to Kaloyan Dimitrov, Enhancv!
---
#5- To form authentic relationships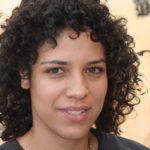 Our primary aim of using a podcast for the company is to have discussions on current topics regarding cybersecurity practices and what people need to be aware of in order to protect their data. This helps us in forming authentic relationships with potential customers and in creating a community founded on mutual concerns. Having a platform that centers around new topics and current events helps the company grow. Not only does a podcast create economic value it forms an emotional bond as well.
Thanks to Isla Sibanda, Privacy Australia!
---
#6- For business growth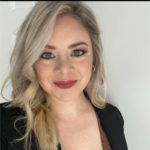 We use our podcast for our business in multiple ways. The first is to help our clients with different areas of business advice. We pride ourselves on providing advice to our listeners that they wouldn't normally hear. Secondly, we often have our clients on our podcast to share their experiences and thoughts with our listeners. Lastly, monetization and marketing for the business and our clients. Subscriptions for the podcast also bring in money for the business while providing extra value to the subscribers.
Thanks to Nicole Gallicchio, Virtual Assist USA!
---
#7- Guest expert collaboration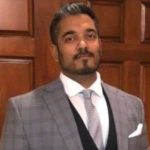 I do interviews with guests who help my customers and promote my brand. Having
guests on your podcast even before it is established is not crazy. From what I have experienced, the right guests can help you interact with your audience. In the end, they give you and your brand credibility. It becomes a win-win situation for all parties. I advise you never to hesitate to invite a guest from a company larger than yours! Your brand is only promoted by it.
Thanks to Danny Sattar, vvs Jewelry!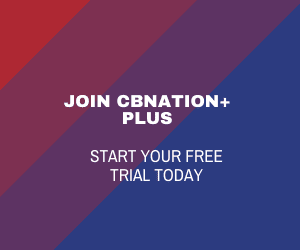 ---
#8- As a content marketing strategy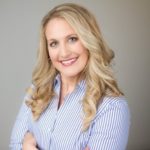 Our podcast has been an essential part of our content marketing strategy. As business owners, we use it to share our story, mission, and values with our audience. By interviewing successful entrepreneurs and industry experts, we provide valuable insights to our listeners and position our brand as a trustworthy source of information. Our podcast has also helped us grow our audience and generate leads for our business, as we often feature guests who are potential customers or partners.
Thanks to Carissa Kruse, Carissa Kruse Weddings!
---
#9- For audience growth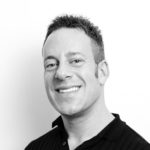 I primarily use podcasts to increase our following and audience by offering tremendous free content. Also, we use our podcast to acquire industry guests and a spot on other podcasts. This is excellent for networking and producing more focused leads. Finally, we use the podcast as a venue to generate excitement before the introduction of our courses. As a taster for the premium content, we frequently hold giveaways or provide an entirely free mini-course spread across several episodes.
Thanks to Salim Benadel, Storm Internet!
---
#10- To obtain feedback from listeners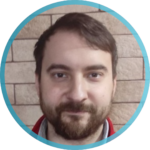 Our business is using podcasts to interact with our audience and attract new customers. By asking them questions and soliciting their comments on various subjects, we are taking use of this opportunity to obtain feedback from our listeners. Our podcasts are also utilized for brand exposure, customer acquisition, and lead generation. It is the ideal marketing plan for our business because it enables us to produce excellent content in a more individualized way.
Thanks to Andrii Pominov, Digital Skills Blog!
---
#11- For thought leadership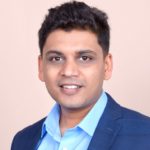 Our podcast serves as a platform to showcase our expertise and share valuable
insights with our audience. At TechAhead, we are proud to be disrupting the traditional agency outsourcing model by building innovative products for our clients, rather than just delivering projects. Our podcast aligns with this mission, allowing us to connect with our audience and share our unique perspective on the latest trends and technologies in the industry. Through our podcast, we aim to establish ourselves as thought leaders and strengthen our relationships with our existing clients.
Thanks to Shanal Aggarwal, TechAhead!
---
#12- To educate listeners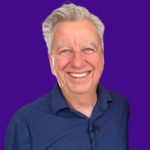 The reason I did this was not to generate income from the podcasts but to help my listeners learn more about the category and subject matter. Doing interviews with others who are popular, keeps people coming back and gives them lots of new information. Though we've had offers to sell our ad content, we use these podcasts to talk about events we have coming up. It's a way to talk about events, inform people, and reach them in other areas our marketing might not otherwise reach them.
Thanks to Eric Rhoads, Streamline Publishing!
---
#13- As a social media outlet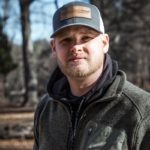 I started my podcast, This Land is Your Land, this year (2023). I use it as another social media outlet. It helps with SEO rankings and broadcasting my message. From there it's included in my newsletter so my main database has exclusive access to it. It's also a great collaboration and networking tool. You can connect with other business leaders by having them as guests on your podcast. This helps increase your reach to their audience as well.
Thanks to Al Wisnefske, Land & Legacy Group!
---
#14- To establish authority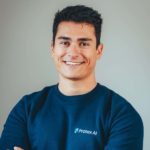 Through podcasts and podcast guesting, we have the opportunity to establish ourselves as thought leaders in our industry. As entrepreneurs, establishing authority is imperative to gain trust and boost brand awareness. Podcast guesting also helps us to reach a broader audience which could help increase our customer base. The podcast also helps educate people on the importance of behavioral safety programs. In recent years, there has been an increasing focus on creating a strong safety culture in the workplace.
Thanks to Dan Hobbs, Protex.ai!
---
#15- To showcase our expertise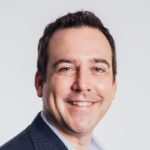 A lot of companies see podcasts as a one-dimensional play, but they're actually a very flexible and powerful tool. We're an organization that offers solutions to both B2B and B2C audiences, which also means we use podcasts differently depending on the audience. The episodes that we create for our customer base and potential customers are all about thought leadership-we use them to showcase our expertise. Whereas the podcasts that we create for our B2C audience focus more on building a community.
Thanks to Jon Flaherty, Revolent!
---
#16- To reach clients globally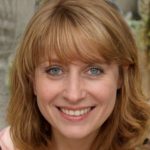 I use my podcast to reach clients and customers all around the world. It is a unique and powerful tool that helps me to increase brand visibility. By releasing episodes that relate to our brand goals and values, I am able to create meaningful conversations with an audience that otherwise might not have discovered us on their own. I always receive insightful feedback from this targeted audience which only serves to enhance our product offerings even further. By building brand loyalty with these listeners by providing values, I've been able to foster connections with them.
Thanks to Kreisel Jaquish, Hellovein!
---
#17- As a marketing tool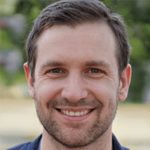 As a CEO, I have great faith in the power of podcasting as a marketing tool. With the help of podcasting, I've seen dramatic increases in brand awareness and website traffic. Each week, I bring influential thought leaders and industry experts together on my show to provide valuable perspectives on topics that relate to our business. Every episode helps to inform, entertain, and educate my audiences with actionable advice. Ultimately, I'm using podcasts to continue engaging an audience who truly identifies with our mission and by doing so am increasing the visibility of my business.
Thanks to Robert Leonard, Aimvein!
---
#18- To connect with the target market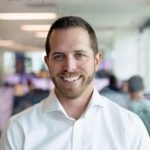 I utilize podcasts to share my knowledge, promote my products, and connect with my target market. I may position myself as a thought leader in my sector and cultivate a dedicated following of listeners through interviews, guest appearances, and solo episodes. By discussing topics that align with my business, I demonstrate my knowledge in the field and provide valuable insights to my audience. This helps build trust with my listeners and positions me as a go-to resource for information in my industry.
Thanks to Troy Shaffer, Blu Corporate Housing!
---
#19- To reach a greater audience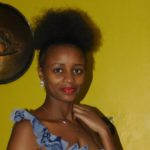 Using podcasts for marketing has proven to be a great conversion method for the business. It is a more personal way to reach a greater audience. Our business does that through guest podcasting. When a podcast host endorses an expert from our team as a guest on their show, there is an audience overlap and exposure to their audience to our business. Our representative can share more content about the business in an in-depth way, which in turn generates more traffic from our sites and boost sales.
Thanks to Mercy Lilian, Lonelyaxe!
---
#20- To achieve growth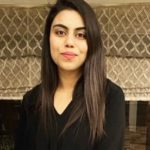 I make use of podcasts for our business in order to achieve growth. Podcasting is an amazing way to drive more traffic to the website and helps in reaching new audiences. YouTube is a part of our podcast marketing strategy. We convert our podcast episodes into YouTube videos. This is because many people search YouTube for their queries. While finding answers to their questions, they can bump into our videos. This will increase audience engagement, number of subscribers, and listeners.
Thanks to Aima Irfan, Inside Tech World!
---
#21- To promote products & services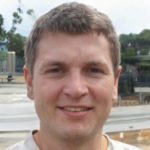 My podcast is one of my best business tools as it helps me spread valuable information and advice to people who seek it. It's been a great way for me to showcase my expertise and build an engaged audience over the years. I use my podcast to promote products, services, and events that are related to my business. I also draw attention to any new content that I have published on my blog or website, without it looking overly salesy or self-promotional. Lastly, I have used it as a platform to interview experts in the field and form new connections both locally and internationally.
Thanks to George Harrison, Pkgmaker!
---
#22- For brand promotion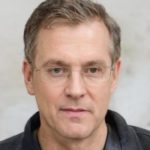 As the CEO of my business, I have made sure to leverage our podcast as a powerful promotional tool for our brand. It is a great platform to offer valuable advice and promote the business. We focus on delivering quality content that resonates with our listeners while also finding ways to keep them engaged. Our podcast has become one of the most important tools in our overall digital marketing strategy because it allows us to form relationships with people who otherwise may not have known about us.
Thanks to Robin Brown, ViVipins!
---
#23- For networking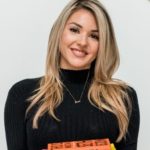 My podcast has been an incredible strategy for acquiring new customers, building my brand, and establishing myself as an industry expert. As a seller of information products, having expert guests on my show provides my audience with valuable free insights. I've been able to network with hard to reach thought leaders in my industry by inviting them on as podcast guests, which has allowed me to build connections and network more effectively. So podcasts are incredibly beneficial for building personal brands. It's also a low-cost way to show up consistently for my audience and build trust.
Thanks to Christine Gomolka
---
#24- To increase engagement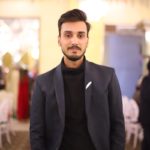 At Your PCB, we leverage podcasts to share our knowledge on fashion, style, and trends in intimate apparel. By collaborating with industry experts and influencers, we aim to create engaging content that educates our customers while promoting our brand as a thought leader in the industry. In addition to building brand awareness, podcasts also allow us to connect with our audience on a personal level. Take the time to research your niche and identify relevant podcast opportunities, and you'll see the return on investment in increased engagement, loyalty, and sales.
Thanks to Abdul Saboor Khan, Your PCB!
---
#25- Building credibility & exposure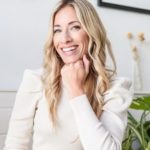 I designed my podcast, Into The Wild, to create value for my listeners – where women leaders and entrepreneurs can hear the vulnerable stories of how others started a business and got through some challenging stages. I use it for business to gain more exposure and to grow my credibility as a leader, speaker, author, and expert. It's a great way to gain quick insight into who I am and how I operate, which has shortened the sales cycle for some prospects because they already 'know' me.
Thanks to Renée Warren, We Wild Women!
---
#26- To attract clients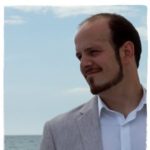 I started my podcast as a passion project, but it has become a powerful tool for my business. As a consultant, I use my podcast to share my expertise and provide value to my clients and prospects. By discussing relevant topics and answering common questions, I establish myself as a trusted advisor and build relationships with my audience. Additionally, my podcast has helped me generate leads and attract new clients, as people who listen to the show often reach out to me for consulting services.
Thanks to Chris Alexakis, Cabinet Select!
---
#27- Create a community around our brand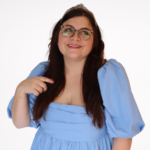 Our podcast has been instrumental in building a thriving community around our business. By sharing valuable insights, and stories on a regular basis, we have been able to foster a sense of belonging and connection among our listeners. Through our podcast, we have created a platform for our audience to engage with us, allowing us to build meaningful relationships with our customers. We are proud to say that our podcast has become a powerful tool for expanding our reach in the market.
Thanks to Maria Moore, Corporate Tea Party!
---
#28- To build relationships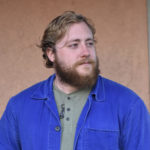 You don't need to have a huge audience to start benefiting from a podcast. One massive advantage of having a well-produced and high-quality podcast is that it provides a great pretext for reaching out to potential customers. This is especially true for B2B companies who can offer key decision makers a spot on their show, and parlay the discussion into a business development opportunity. This tactic worked well for me, as well as for a number of my clients.
Thanks to Jackson Carpenter, Cultural Currents Institute!
---
#29- As a community-building platform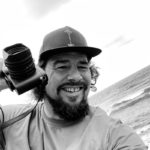 As the founder and CEO of Legacy.Space, I've discovered that using our podcast (The Legacy Show) as a marketing tool has been quite beneficial for our company. We utilize our podcast as a forum to explore subjects pertaining to creating and leaving a lasting legacy, offer motivational tales, and spark insightful conversations. We have developed a close relationship with our listeners, fostered a sense of community, and increased brand exposure thanks to our podcast.
Thanks to Keith Bilous, Legacy.Space!
---
How do you use your podcast for your business? Tell us in the comments below. Don't forget to join our #IamCEO Community.