Finding, recruiting, and attracting talent involves a multi-step approach that begins with identifying the specific skills and qualifications required for the role. Job postings, referrals, and social media outreach are popular ways to source candidates. The recruitment process includes screening, interviewing, and assessing potential hires. Finally, to attract top talent, offering competitive compensation and benefits packages, a positive company culture, growth opportunities, and clear communication throughout the hiring process is essential. Building a strong employer brand can also help in attracting and retaining talent.
Entrepreneurs share how they find, recruit and attract talent.
#1- Employee retention and healthcare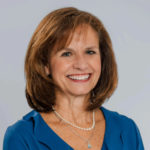 The market is tough right now to find qualified employees and as a consultancy firm, we have to hone in on retention. We asked our employees what they would like out of their health benefit suite and from that discussion, we found medZERO. They provide on-demand funds for our employees if they need healthcare and don't have the funds readily available. One of our employees used medZERO for glasses and overdue medical checkups. Employees are family and we care about their health.
Thanks to Kelley Smith, Envision Health!
---
#2- Enhancing benefits packages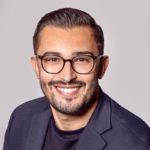 Hiring is easy; retaining talent is hard. 99% of companies face challenges in recruitment and retention. If a company is able to offer remote positions, then use platforms such as Upwork in order to source talent, if you are in need of candidates who can work from an office then Linkedin will be best. What reasons would make you commit to retain them? I firmly believe that offering an enhanced benefits package that delivers the financial planning tools to make your employees both realize and understand the full potential of their benefits.
Thanks to Reagan Bonlie, Nudge!
---
#3- Keep things fresh and innovative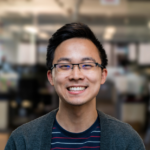 Over the many years of my career, I've found that a great way to attract the best talent is to keep things fresh and innovative in my company and share them on our socials. Letting the general public know of your company's innovations, achievements, and leverage against others is a vital aspect in grabbing the attention of those you seek. Make your company shine and you'll find yourself attracting the best of the best.
Thanks to Will Yang, Instrumentl!
---
#4- Building a strong brand reputation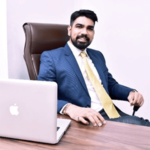 Our agency's success is attributed to our ability to attract top talent through a strong brand reputation built on showcasing our work, participating in events, and engaging with our social media audience. We use platforms like LinkedIn to share our company culture and values. We also offer competitive salaries and benefits, provide opportunities for professional development, and prioritize creating a positive work culture by fostering open communication, offering flexible work arrangements, and providing regular feedback and recognition.
Thanks to Jitesh Keswani, e intelligence!
---
#5- Talent pool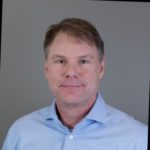 I always trust our company's talent pool for an effective recruitment process. During interviews, we recognize plenty of potential talents for our company. But sometimes there aren't any vacancies for them. So, we include them in our talent pool for our future recruitment. And we also inform them about the same. So, when we need more workers, we contact them and hire them without issues. Due to their previous interviews, they are already aware of our company. So, we don't have to put much effort into attracting them to our job offers.
Thanks to Bryan Robinson, Tshirt Growth!
---
#6- Find talent in niche professional communities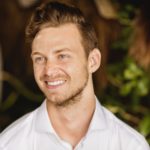 We've found success in recruiting through specialized professional groups. We work in a traditionally taboo industry, so the recruitment market isn't as competitive compared to other medical specialties. Few professionals are willing to work within our industry, which can make it difficult to find top talent on general job boards. We look for talent in niche professional communities on social media. These are hotspots for us because we can easily find providers who already share our values and are open-minded.
Thanks to Alex Milligan, NuggMD!
---
#7- Utilize referrals from current employees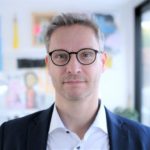 I utilize referrals from current employees and colleagues or contacts. This method has proven successful because it allows me to learn about potential candidates through personal insights instead of merely relying on their CVs. This helps build a sense of camaraderie among my team members since they become invested in helping find newcomers. I also attend local job fairs and conferences to discover great talent. Being able to meet candidates in person allows me to get a better sense of their personalities.
Thanks to Jesper Nissen, YACSS!
---
#8- Collaborative, transparent, and authentic culture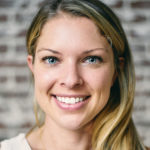 To find, recruit, and attract talent at Digible, we pride ourselves on our collaborative, transparent, and authentic culture. We believe the employee experience starts from the moment a candidate reads our job description so it is important to us that we highlight our core values. Digible offers a four-day workweek, remote flexibility, weekly lunches at the office, monthly group volunteer opportunities, happy hours, quarterly team outings, and last but not least-office dogs.
Thanks to Nicole Staley, Digible!
---
#9- Gender-neutral language attracts candidates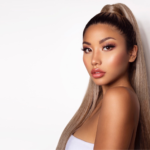 Leading with gender-neutral language attracts candidates from all walks of life, despite their age, race, gender, or background is the best way. It starts with writing an inclusive job description. For example, instead of using pronouns to describe a specific role, consider using "you." When this language is used, it gives more opportunities for candidates with new ideas and opinions instead of language that is off-putting or biased.
Thanks to Ann McFerran, Glamnetic!
---
#10- Utilizing job boards at local universities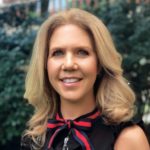 One of the ways our business finds talent is by utilizing job boards at local universities in the area. We are based out of Calabasas, California so we try to post job openings at career boards affiliated with local universities in the San Fernando Valley area. This is a great way to hire across all levels — intern, entry-level, and senior roles — across a wide range of departments like sales and marketing. We hire recent graduates and alums alike: anyone with an enthusiastic attitude and willingness to work hard is a talent we like to have on our team!
Thanks to Deborah Sweeney, My Corporation!
---
#11- Promoting the company's mission and value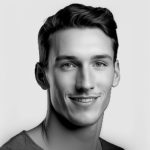 The process of finding, recruiting, and attracting talent for businesses involves identifying potential candidates through various channels such as job boards and social media, screening them using tools like resume reviews and skills assessments, and offering competitive salaries and benefits packages to attract top talent. Creating a desirable workplace culture and promoting the company's mission and value can also help attract talented individuals.
Thanks to Chris Looney, SporesMD!
---
#12- Strong recruitment strategy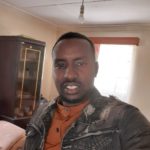 The key to success is having a strong recruitment strategy in place. This involves utilizing various channels such as job boards, social media platforms, and professional networks to reach out to potential candidates. It is important to have a clear understanding of what you are looking for in a candidate and to communicate this effectively in your job postings. Once you have attracted potential candidates, it is equally important to have a strong recruitment process in place. This includes conducting thorough interviews and assessments to ensure that you are hiring the right person for the job.
Thanks to Henffrey M. Muthama, Hardware How!
---
#13- Creating compelling job listings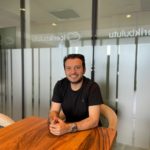 Having a clear understanding of your company's culture and core values enables you to identify the qualities and characteristics that will make a candidate a good fit. Utilizing a network can be an effective way to find top talent, whether through employee referrals, or attending networking events. Create compelling job listings that clearly communicate the position's responsibilities and qualifications. Be sure to offer competitive compensation and benefits packages to attract and retain top talent.
Thanks to Ahmet Durmusoglu, ContentGo!
---
#14- Fostering a supportive and growth-oriented environment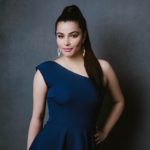 I focus on building relationships with potential talent through networking events, referrals, and social media platforms. To attract talent, I emphasize the personal fulfillment that comes from helping others find love and the positive impact that our company has on people's lives. Moreover, highlighting our company culture of empathy, inclusivity, and professional development would attract individuals who align with our values and vision. By fostering a supportive and growth-oriented environment, we attract our top talent and build a team that is passionate about our mission.
Thanks to Sameera Sullivan!
---
#15- Creating a well-defined candidate persona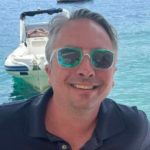 You can generate pertinent material that will resonate with the appropriate people if you are aware of who your target is. And the most effective method for accomplishing this is to create a very well-defined candidate persona. By not doing so you will be faced with multiple applicants that vaguely fit your requirement and in the end, possibly force you to hire for the sake of hiring as you already took too much time reading through resumes and interviewing people.
Thanks to Dave Fonvielle, Online Success Genie!
---
#16- Developing a talent pipeline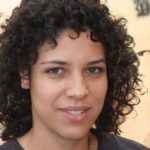 To lure in the top talent for our company we make sure to consider both active and passive candidates. Our team works diligently to discover to build connections with passive candidates before we even start looking for a new position. Consistent communication is based on an in-depth knowledge of the candidate's career goals, motivation, and career journey. In order to promote recruitment efforts, we build an active career page on our website and on LinkedIn.
Thanks to Isla Sibanda, Privacy Australia!
---
#17- Employer identity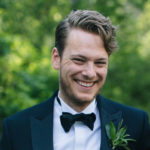 Your company's reputation is your brand, and it is shaped by a variety of factors. In contrast, your employer brand is your popularity among current, former, and prospective employees. Possessing a positive employer brand is one method to win the war for talent. Publish updates, announcements, and initiatives that demonstrate your dedication to employee satisfaction and well-being. Let workers share their work experiences on social media following guidelines.
Thanks to Kenny Kline, Bar Bend!
---
#18- Identify your hiring needs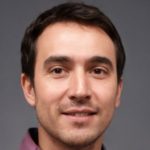 Examining the job description and identifying the required skills, education, and experience is the first step in this process. Build an alluring image as an employer by making strategic branding decisions. The brand you create should reflect the ideals, goals, culture, and offerings of your business. Promotional opportunities include online and social media presence as well as job listings. Find qualified individuals through a variety of methods, including online job boards, social media, employee recommendations, online professional networks, and in-person career fairs.
Thanks to Jonathan Rogers, Credexel!
---
#19- Examine applications and resumes
You must sort through them to find the best possible prospects. This can be done manually or with the help of automated systems that scan resumes for matching keywords and other criteria. Interviews are the next step after the initial application and resume review to determine a candidate's suitability for the open position and the company's culture. This procedure may begin with a phone screen, then progress to a video interview, and finally an in-person meeting.
Thanks to Rene Delgado, The Indoor Golf Shop!
---
#20- Using the team's social media prowess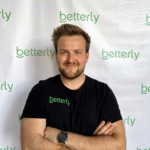 We believe that our best resource and asset is our team. Over 90% of the workforce has their own social media accounts and three-quarters of them have multiple ones, making their social networks an incredible tool for acquiring candidates. Hence, we encourage them to post job opportunities, industry articles, and pictures of our work. By using our team's social media prowess, we have been able to effectively build a healthy pool of pre-vetted talented candidates.
Thanks to Alexandre Bocquet, Betterly!
---
#21- Talent acquisition strategy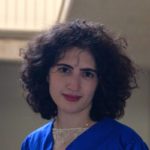 Our talent acquisition strategy prioritizes quality over quantity, leveraging personal connections, and using recruiting platforms and LinkedIn as a last resort with a rigorous vetting process. We maintain a small team and carefully assess the skills, qualifications, and cultural fit of potential candidates. We tap into our networks, such as industry events and alumni associations, to identify top talent, and value referrals from current team members and trusted industry contacts. Our approach aims to attract exceptional talent who align with our vision and can contribute to our organization's success.
Thanks to Sweetlana Portnaya, Top 10!
---
#22- Leverage our network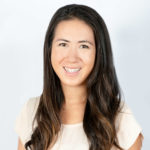 We focus on building a strong employer brand and making sure that our values and mission are clear to potential candidates. We leverage our network and connections to find the best talent, as well as utilizing job boards and social media platforms. We attend career fairs and other industry events to find the right people for the job. We believe that diversity is key to success and have created a workplace that is inclusive and encourages collaboration. We prioritize growth and provide learning chances.
Thanks to Lilian Chen, Bar None Games!
---
#23- Onboarding and orientation
In addition to the job, your onboarding process should teach new hires about the corporate culture and how they may contribute to and succeed in it. Don't shortchange this important first action. The orientation you give new hires, whether in person or digitally, can set the tone for their entire employment with your company. Excellent addition to your extended onboarding procedure, particularly in a remote work setting, is pairing a new hire with a mentor.
Thanks to Aliza Naiman, Olgam!
---
#24- Screen resumes and applications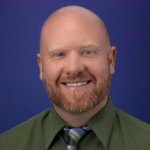 To evaluate applications and resumes, you need to employ a software program that scans for keywords, credentials, and work experience to automatically sort through resumes; Examine each application and résumé by hand to make sure they are qualified for the position; Evaluate each applicant's background and experience in light of the requirements of the advertised position and the values of your company; Investigate the applicant's internet profiles (social media, personal website, etc.)
Thanks to Keith Eneix, Fannit!
---
#25- Assess potential employees
Score each candidate based on their experience, talents, and the company's values. Verify the applicant's claims about their employment history and qualifications by checking their references. Evaluate technical expertise, problem-solving capabilities, and imaginative potential with the help of exams and evaluations. Think about the candidate's interpersonal, leadership, and communication capabilities. Evaluate the applicant's skills and experience in light of the advertised position's needs.
Thanks Pareen Sehat, Well Beings Counselling!
---
#26- Power of networking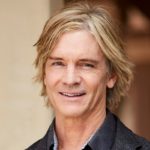 I believe in the power of networking to find and attract talented individuals. By attending industry-specific conferences, events, and seminars, I've been able to network with other professionals who can connect me with potential applicants. Referring back to these contacts when there is a job opening has been extremely effective. I also use online tools such as LinkedIn and Indeed to search for potential hires. It's important to have a strong social media presence as well.
Thanks to David Victor, Boomcycle Digital Marketing!
---
#27- Advertising and social media campaigns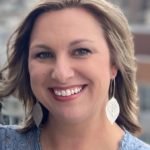 I have developed a strategic approach to recruitment that involves leveraging both online and offline resources. Firstly, I utilize job posting sites to reach a wider audience and ensure that my job postings are optimized for search engines. Secondly, I tap into my personal and professional networks to spread the word about open positions and gain referrals from trusted sources. Finally, I invest in targeted advertising campaigns on social media platforms to attract passive job seekers.
Thanks to Leighanne Everhart, Sell My House Fast Wilmington NC!
---
#28- Pay attention to feedback from applicants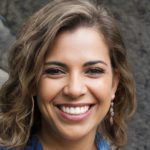 I use job postings on various websites as an effective way to reach my target audience. To ensure that I'm getting the best possible candidates, I craft detailed job descriptions that accurately reflect the position I am looking to fill and include any relevant qualifications or experience needed for the role. Additionally, I also pay attention to any feedback I receive from applicants, as this helps me to further refine my job postings and make them even more attractive to potential candidates.
Thanks to Emma Collins, Trading.biz!
---
#29- Use a recruitment agency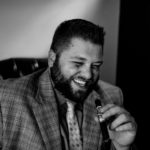 One of the most effective ways is to use a recruitment agency. Recruitment agencies have access to a wide range of candidates and can help you find the right person. They will also often have a good understanding of the local labor market and can advise you on the best way to attract talent. Specialist employment agencies can be expensive but they can save you a lot of time and effort in finding the right candidate.
Thanks to Austin Fain, Perfect Steel Solutions!
---
#30- Have meaningful conversations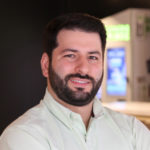 As an executive and entrepreneur, I've discovered that a candidate's intelligence and attitude far outweigh their work experience. While relevant skills are essential, the ability to adapt and grow should take precedence over a prestigious name on a CV. To find the best candidates, shift focus from screening resumes to engaging in meaningful conversations. Explore their motivations for applying, challenge them with real business problems, and delve into their hobbies and interests.
Thanks to Mike Beck, VetRanks.com!
---
How do you find, recruit and attract talent? Tell us in the comments below. Don't forget to join our #IamCEO Community.