Building a team involves more than just the right hiring and effective management. As a business leader, you have to build strong working relationships with each member of your team as opposed to instilling fear. Consider their feedback to show you value their input and work on communication within and between you and the team. It's not easy but it's workable.
Here's how entrepreneurs and business owners build effective teams.
#1- Initiate project swaps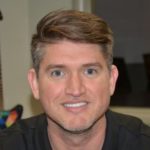 One unique team-building strategy I can recommend is initiating 'Project Swaps.' At GreenPal, we often allow team members to swap roles temporarily. For instance, our marketing specialist might take on a customer service project, while a customer service rep gets involved in a marketing campaign. This approach promotes empathy among team members as they gain first-hand insight into their colleagues' roles and challenges. The result? A stronger, more cohesive team that appreciates the value each member brings to the table.
Thanks to Gene Caballero, GreenPal!
---
#2- By understanding personalities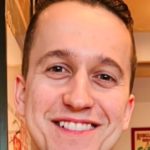 There are a number of things to consider. The first is, what is a task a CEO needs to accomplish and what kind of personality is the best suited for it; is it a driver, a calculated person, or someone who is more sympathetic. From there, the CEO needs to be able to communicate to each of those personality types in a way that resonates with them. By doing this, the CEO will get their point across and be able to motivate those individuals.
Thanks to Sebastian Jania, Ontario Property Buyers!
---
#3- Embrace diversity for team success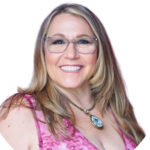 A common challenge, even for experienced entrepreneurs and business owners, is the inclination to hire people with similar work styles and compatible personalities because we seek validation of our own viewpoints and approaches. I have learned that by embracing diversity, we open ourselves up to a wealth of new perspectives, ideas, and approaches. It challenges us to step out of our comfort zones and expand our horizons. This also contributes to personal and professional growth for everyone on the team.
Thanks to Wendy Shore, Shore Advice Consulting!
---
#4- By enhancing skills together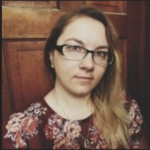 Team members should consider volunteering together to enhance their skills and work together. These opportunities develop leadership skills and confidence to effectively promote themselves in any setting while building a connection with other colleagues. Workers must learn to communicate with other volunteers to successfully reach an end goal with a sense of purpose. As a result, employees will benefit from taking on projects and improving social skills.
Thanks to Christy Pyrz, Paradigm Peptides!
---
#5- Be judicious about hiring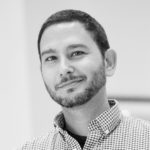 Be extremely judicious about hiring because people are one (if not THE) most expensive resources in your arsenal. Do as much as you can, as leanly as you can — for as long as you can. Doing so will help to ensure that you know exactly what you need when you do decide that scaling up is inevitable.  I knew when I started Apollo 21 that I didn't want to end up in a situation where we have more mouths to feed than our projects can support. To ensure that didn't happen, I structured our team around a core leadership group and augment it with specialists and additional resources on demand.
Thanks to Danny Nathan, Apollo 21!
---
#6- By nurturing a democratized culture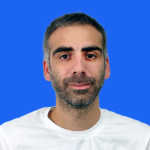 Teams should have a broad set of technical competencies, and open up opportunities for staff members to get involved with work outside their 'technical remit' so to speak, as a way of building adaptability. Additionally, upskilling opportunities are essential to staff retention and staff onboarding. Given the hyper-competitive recruitment landscape right now, building out internal training programs is essential. As a leader, you need to be able to delicately handle this. I would strongly advise against forcing ideas into a team, but instead, nurturing a democratized culture in which decisions are taken collectively.
Thanks to  Shant Kevonian, Ether Mail!
---
#7- Have clarity and choose well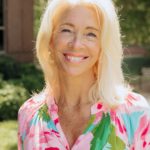 In order for a team to be effective the team members must be clear on the overall mission of the organization and the team's place within that mission. Additionally, the fate of the team is in the hands of the one who chooses its members. This is where the mistakes are made. You need a varied group of individuals who have different behavioral styles and bring different strengths to the table. Willingness to work together and be flexible is a make-or-break quality of any healthy team!
Thanks to Olivia Smith, Write a New Story!
---
#8- Look for people who are motivated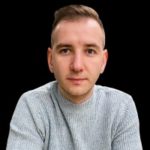 Building your team is the single most important responsibility you'll have as an entrepreneur. Get it right, and you'll be successful beyond belief. Get it wrong, and even the best business models will fail to ever get off the ground. That's why here at CodeCrew we look for people that find drive and motivation in everyday life, and why the word 'demotivated' is not only NOT part of our beliefs, but it's become ammunition for some of the best internal jokes over the past couple of years.
Thanks to Andrei Marin, Code Crew!
---
#9- Promote team collaborations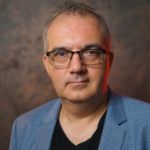 Prioritize open communication and foster an agile culture where your employees can easily engage in team building. Encourage R&D for the team to share thoughts and ideas openly, and most importantly, to help them learn to listen. Promote teams' collaboration through communication, as different viewpoints and experiences can lead to solutions. It helps to cultivate an environment that appreciates the unique strengths and talents of each employee. By fostering inclusive team building based on supportive communication, you will drive their individual and collective success.
Thanks to Michael Podolsky, Pissed Consumer!
---
#10- By sharing the same mission and purpose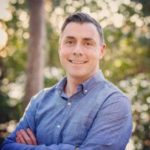 Successful team building has to start at the top. If employees can see that the leadership team is truly aligned, well-orchestrated, and shares the same mission of purpose, then that sets the tone for the rest of the organization. If employees trust their leadership team and see the leadership team is united in supporting their personal and professional growth, that is what truly empowers teams to work to their full potential.  Winners like working with winners, too, so this investment in the personal growth of each team member fuels attracting more top talent too.
Thanks to Dominic Forth, The TV Bookers!
---
#11- Maintaining morale among employees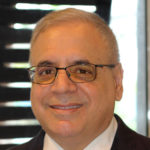 Team building promotes collaboration and communication among team members, enabling them to work together effectively. These activities foster trust, leading to better collaboration and client satisfaction. Maintaining high motivation and morale amongst employees, especially in small businesses, helps boost team spirit. This is an important step in fostering innovation, a positive company culture, and creating a sense of belonging that aligns with our core values. Overall, team building plays a valuable role in the success and growth of a company.
Thanks to Joseph A. Gitto Jr, Blue Sky Exit Planners and Advisors!
---
#12- Turn projects into team-building activities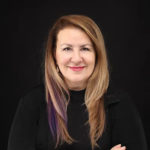 There are formal team-building exercises where groups solve problems that bring new people together in a less formal atmosphere. However, team building doesn't have to be complex. Hold the activity during work hours to preserve the downtime workers need to recharge and try to find ways to turn work tasks/projects into team-building activities. Ultimately, team building must be fun and bring people together, especially groups or individuals struggling to work productively together.
Thanks to Amy Keely, Hunter Hennessy!
---
#13- Play to people's strengths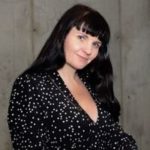 When building a really strong team, you need to play to people's strengths. For each role, you need to clearly identify the type of person who would thrive in that position and then recruit or promote a person who truly has those characteristics. You cannot put round pegs in square holes. As much as you can mentor people and train them, you can't change a person's fundamental personality, so setting your team up for success from the start is critically important. Find people who at least half the time feel fulfilled in the execution of the tasks in their role or they'll be unhappy.
Thanks to Emma Parker, Playful Promises!
---
#14- Establish trust and familiarity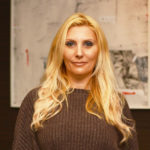 Establishing trust and familiarity among team members is essential for effective team collaboration. When team members are unfamiliar with each other or lack trust, it can hinder the working process harmoniously. Without trust, there is a high risk of miscommunication and obstacles that can impede the team's progress toward attaining the shared goal. And to me, this translated into ensuring to create an environment where individuals feel comfortable and confident in sharing their ideas and perspectives.
Thanks to Anna Stella, BBSA!
---
#15- Have diversity, equality, and inclusion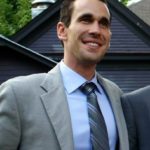 Be understanding of each other's backgrounds while ensuring DEI (Diversity, Equity, and Inclusion) principles are followed and respected. Today's workplace comprises people of different ages, cultures, ethnicities, gender, religion, disabilities, socio-economic status, and sexual orientation. It is natural for unconscious biases to thrive when people come together in groups. Still, with the right orientation, and training, businesses can nurture an environment where every difference is celebrated and accepted as part of the whole.
Thanks to Brian Crane, CallerSmart!
---
#16- Don't hire the same kind of people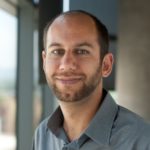 You should not always hire the same kinds of people. Instead, try to look for people who have their own unique gifts, even if those gifts differ from one another. That said, it is up to you as a manager to ensure that your employees' skills work well not only on their own but together. Ultimately, team members can co-exist in a powerful synergy when they complement each other's strengths and weaknesses.
Thanks to Miles Beckett, Flossy!
---
#17- Invest in motivated employees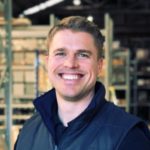 Investing in engaged and motivated employees is key, along with fostering a culture of collaboration and trust. Effective team–building activities strengthen employee bonds, enabling a better understanding of strengths and weaknesses, and leading to a more productive workplace. Additionally, team building promotes camaraderie, enhancing communication and collaboration between departments. For SMEs and start-ups, a strongly motivated and highly collaborative team is key to success.
Thanks to Drew Mansur, TileCloud!
---
#18- Employee a culturally fit person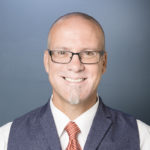 The two most important aspects of choosing the right team members are a cultural fit and a large generalist skill set. Cultural fit should be obvious. The person has to meld with the other members of the team in a positive fashion in order to help maximize everyone's output. And a generalist skill set is needed because there are often undefined issues that arise which require a broader range of skills than a specialist can provide. Specialists come later once an organization is established.
Thanks to Dr. J Chitwood, Performance Culture Expert!
---
#19- Ensure new hires complement the old ones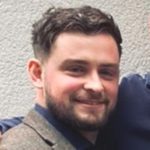 When building a team, it's incredibly important to ensure that (first and foremost) your new hires complement the culture of the existing members and that they can work amicably and constructively as a cohesive unit. To do that in actionable terms, I would place heavy emphasis on hiring excellent people over someone who is technically superior but has the potential to disrupt and alienate.
Thanks to Dan Hanley, Octane Accountants!
---
#20- Nurture creativity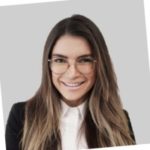 My advice for team building is to create an environment that nurtures creativity and collaboration. Encourage your team to think innovatively and embrace diversity. At one point, our small office in Sydney's Lower North Shore had such a diverse team. We had employees from Russia, Brazil, Zimbabwe, England, and America all working together. We value our team's unique skills and backgrounds, as it fuels our ability to deliver innovative solutions to our diverse range of clients. At OMDIGI Group, our number one goal is to create a culture where everyone feels valued and empowered
Thanks to Thalita Feitosa, Omdigi Group!
---
#21- Make everyone feel valued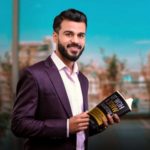 Hire people who fill gaps in your knowledge. Remember, you don't have to be the smartest person in the room; in fact, it's better if you're not. Encourage open communication and create an environment where everyone feels valued and heard. Trust your team and give them the autonomy they need to excel at their roles. Invest in your team's growth both professionally and personally. Remember, a happy and fulfilled team is far more productive and creative. Lastly, build a team culture rooted in a shared mission.
Thanks to Vikrant Shaurya, Authors on Mission!
---
#22- Have a mentorship culture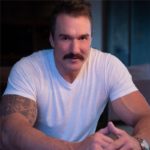 Cultivating a mentorship culture within a team is essential for long-term success. If members have the opportunity to learn from experienced mentors, it creates a positive environment where everyone is constantly growing and motivated. Mentorship provides invaluable guidance, support, and knowledge-sharing, allowing team members to expand their skills and reach their full potential. We prioritize mentorship as a  cornerstone of our team building. By fostering a culture of continuous learning, our team excels in their roles, adapts to industry changes, and achieves remarkable results.
Thanks to  Loren Howard, Prime Plus Mortgages!
---
#23- Stimulate the staff's passions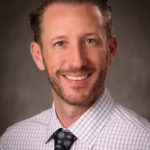 My best advice for building a team is to stimulate your staff's passions. Pay attention to what people seem genuinely passionate about when you're interviewing them and think about where that could fit within your organization. Regularly check in with your employees about the work they enjoy doing most, where they're excited to grow, and how you can help them. As your team grows, you can allow people to do more of what they are passionate about when there are chances to do so, and even get their ideas and help create more business opportunities.
Thanks to Thomas Samuels, Cardinal Expo!
---
#24- Convert core values into expected behavior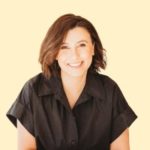 As a leader, your first task is to forge a clear vision and strategy which guides your recruitment efforts, ensuring your team possesses the skills required to execute the plan. Your second crucial task revolves around defining the core values your business and team should uphold and converting these values into expected behaviors. These twin pillars – vision and values – are the foundation of a successful, balanced, and motivated team.
Thanks to Venessa Almond, Wellbeing Bussiness Builder!
---
#25- Understand the motivation drivers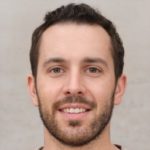 Take time to discover the motivation drivers each individual in the team has. Some people value development opportunities, others bloom when feeling trusted and respected, and of course, money is the primary goal for some. Finding commonalities in team members' values and appealing to these when setting objectives and giving performance reviews is a great way to keep your team motivated. A properly motivated team feels empowered, delivers great results, and will easily power through rough patches that would surely bring an apathetic collective's work to a grinding halt.
Thanks to Ian-McKenzie, Fintech Compass!
---
#26- Create team bonding opportunities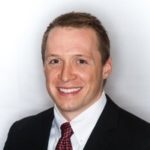 My advice for team building is to prioritize open and transparent communication, create opportunities for team bonding and development, and foster a sense of shared purpose and trust among team members. Regular team meetings and brainstorming sessions allow for the exchange of ideas and encourage diverse perspectives. Providing avenues for team members to showcase their skills and expertise, such as through cross-functional projects or training programs, promotes personal and professional growth.
Thanks to Joshua Petrawski, Sports and Fitness Exchange!
---
#27- Create a resilient team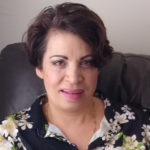 Creating a resilient and focused team goes beyond simply selecting the right individuals. Open and effective communication, along with clearly defined goals, are essential components. Regular team meetings and open dialogue can help to foster a sense of belonging and create an environment where everyone feels comfortable sharing ideas and insights. Finally, by establishing clear roles and responsibilities you can enhance focus and productivity within the team.
Thanks to Tim Cameron, Exposure Ninja!
---
#28- Emphasize collaborations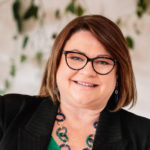 Creating a strong and successful team through fostering a positive team culture, inclusion, and accessibility has numerous benefits. Valuing and including everyone, promoting open communication, and emphasizing collaboration boost morale and create a sense of belonging among team members. This, in turn, enhances employee well-being and retention, as individuals are more likely to stay in an environment where they feel valued and supported.
Thanks to Anita Aherne, Living on the Spectrum!
---
#29- Focus on maintaining trust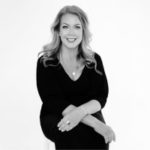 Building a strong and cohesive team isn't a set-and-forget exercise, it's an aspect of leadership that requires continuous effort and focus. To keep it simple, below are 4 key aspects – Develop a clear vision and purpose – define and communicate the team's purpose, goals and objectives to create a shared sense of direction and reason for being. Onboard the right people – Reflect on the skills, experiences and behaviours required for each role. Think about selecting a diverse group of people who have different skills and experiences to your own and each other. Constantly focus on building and maintaining trust and psychological safety within and across the team. Your role and behaviour as a leader is critical to the team's success. The old saying "I can't hear what you're saying because your behaviour is so loud" is so true in the context of building a strong team.
Thanks to Sally-Anne Blanshard, Henry Reed!
---
#30- Look at  the whole picture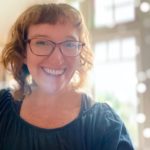 A powerful way to build a stronger team is to look at the whole picture. What is your big vision and what do you need from your team to make it happen? Then looking at what your leaders need? And then what your teams need. Once you have a whole system understanding of the needs, get strategic on meeting them in a way that supports your vision.
Thanks to Trish Everett, Weave!
---
What advice do you have on building a team? Tell us in the comments below. Don't forget to join our #IamCEO Community.