Just like videos, the use of podcasts is turning out to be a preferred engagement tool for many entrepreneurs. It can be used to educate your audience on diverse topics and highlight news in the market. Podcasts can also be a great engagement tool with your clients and audience where you give them a platform to share their knowledge, expertise, and opinions.
We asked entrepreneurs, podcasters, and business owners how they use their podcasts for business.
#1- For content marketing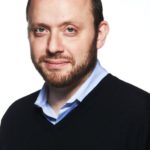 As a 3x CHRO, I'm also the host of the Commander-in-Chief podcast, contributor to Fast Co., Entrepreneur, and Forbes, among others, 7x book author, and a Top 5 globally regarded expert on HR, L&D, and related subjects. On my podcast, I interview tech unicorn CEOs and others on how they built their startups, how they lead their people, and how they lead themselves. It's one of my biggest lead magnets and content marketing centerpiece for my Be Your Own Commander-in-Chief platform.
Thanks to Yuri Kruman, HR, Talent & Systems!
---
#2- To enhance public relations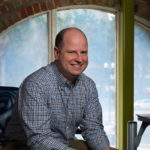 We use our podcast, On Top of PR, to help business professionals understand the power of public relations for their companies and to help them stay on top of PR. By podcasting, we share our thought leadership and expertise, and we build trust with our target audience who are buyers of public relations services within the target industries that we serve. People, including businesspeople and their companies, do business with people they like, know, and trust.
Thanks to Jason Mudd, Axia Public Relations!
---
#3- Engage in impactful conversations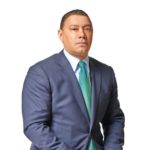 I strive daily to support students, families, and schools by identifying barriers that negatively impact education and providing resources and services to improve student outcomes. Wanting to highlight this innovative and student-centric approach inspired me to launch the One Door at a Time podcast earlier this year. One Door at a Time is an open real-world dialogue featuring an array of special guests who provide insightful and unique perspectives on community issues. During each episode, I engage in impactful conversations centered around education, hot-button issues, and much more
Thanks to Dr. David Heiber, Concentric Educational Solutions!
---
#4- Expand our core philosophy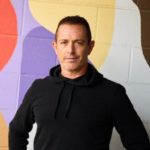 At Kaufman Development, we don't develop housing, we develop humans. Wellness is one of our core philosophies, and it's a topic I expand upon through interviews with a variety of guests on my Gravity Project podcast. Through these powerful journeys — shared fully, insightfully, and profoundly — listeners are able to expand their world and find deep connection and meaning. Every interview leads back into the movement our company is a part of and serves to spread the word about this new way of living that we provide in our communities.
Thanks to Brett Kaufman, Kaufman Development!
---
#5- To connect with our donors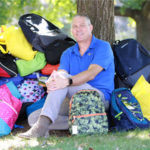 The podcast is a great way for us to connect to our donors and potential donors, especially corporations. As a non-profit, we depend on and need donations of all kinds that can be shared with your youth in foster care. We spotlight other non-profits on our show, as we believe that all Good Humans should be supported. We share our podcast on all of our social channels and encourage our guests to do the same. It's a great way of sharing our message – as well as the guests! We've aired close to 200 episodes when our 5th season launches in the fall.
Thanks to Robert Scheer, Comfort Cases!
---
#6- Incentivize learning and user experience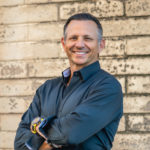 Our mission is to provide budding entrepreneurs with the tools and assets needed to level up their businesses and life while using proven gamification tactics. When users engage with the business planning app, they unlock strategies through gameplay and podcast episodes that are only accessible when the app is downloaded and utilized. The podcasts are not accessible outside of the app, which is a way to incentivize learning and user experience.
Thanks to Dr. Travis W. Fox, Ultimate Business Quest!
---
#7- Serves as a dynamic networking tool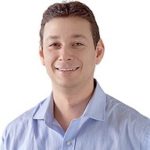 Our podcast, "When the Spreadsheets Hit the Fan", has been designed to cater to three distinct business objectives. Firstly, it operates as a rich source of practical content for our existing customers, designed to expand their understanding of our industry and how we fit within it. Secondly, it provides robust collateral that our sales team can utilize in their prospecting activities.  The episodes serve as conversation starters. Lastly, the podcast is a dynamic networking tool. By inviting potential clients as guests, we cultivate new relationships and subtly market our services to potential customers.
Thanks to Vadim Katcherovski, Birdview PSA!
---
#8- To have a greater reach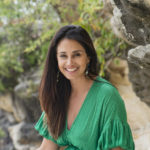 My business was launched as a pharmacist, who went on to study Ayurveda and Yoga teaching, with my passion of trying to bridge the gap between using only one or the other modality. I believe health and wellness come from the synergy between the two modalities, in particular my niche interest of PERINATAL MENTAL HEALTH. I use my podcast to speak into areas that families can apply at home to THRIVE and I feel I can have a greater reach of my message in this way vs the traditional 1-1 patient interaction within a pharmacy or clinic setting.
Thanks to Namita Mahanama, Whole-istic Healing Co!
---
#9- As leverage throughout the buyer's journey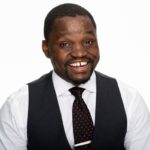 I have a 300-piece podcast. Each episode explains a point on how to create a business that's profitable and enjoyable based on our proprietary process, The Online Prosperity Blueprint. So each episode becomes a landing page that leads people back to our website. We also have created each episode into an email so that each of our newsletter subscribers starts from episode 1 and they can stay nurtured and get to learn more about how we can help them. So our podcast is used as leverage throughout the buyer's journey and we use it to connect with our audience.
Thanks to Prosper Taruvinga, Live Long Digital!
---
#10- To serve a broader audience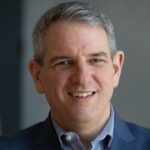 As a company we are committed to transforming the way the world makes decisions, moving to conscious, structured, transparent, and collaborative decision-making. The podcast, The Decision Clinic, reaches a much broader audience, and working through decision challenges with the guests can have an impact on how people approach their own decision-making. Having an impact on the thousands of decisions fulfills our mission and vision that "Everyone has a say in decisions that matter to them."
Thanks to Paul Gordon, Catalyze APAC!
---
#11- For engaging in meaningful conversations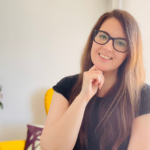 So many ways, but mostly as an introvert in business, I find it the most genuine way to connect with others for a deep and meaningful 1:1 conversation that is then shared with a wider audience without the energy expenditure that often comes with that. It's also a great way to share audiences with your guest (a win-win where they get to share their expertise with your audience and you get to share yours with their audience) and create easy content that can be repurposed in many different ways.
Thanks to Katherine Mackenzie-Smith
---
How do you use your podcast for your business? Tell us in the comments below. Don't forget to join our #IamCEO Community.