Sales and marketing play a pivotal role in achieving business success. A strategic approach to marketing enhances sales opportunities. Understanding customer needs is crucial for effective sales and marketing. In order to leverage sales, entrepreneurs need to focus on marketing.
We asked entrepreneurs and business owners for their tips and strategies when it comes to sales and marketing. Here are some of their responses.
#1- Utilizing genuine customer testimonials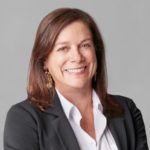 Address common and specific customer pain points like that related to productivity, finances, processes, and support. Employee storytelling that highlights relatable customer experiences like that related to cost savings, productivity, efficiencies, and customer support. Utilize genuine customer testimonials, stories, and case studies that articulate those first-hand brand experiences. It's also imperative to ensure that empathy is conveyed in a genuine, believable way that will resonate with the intended audience.
Thanks to Martha Marchesi, JK Design!
---
#2- Combining content marketing and lead generation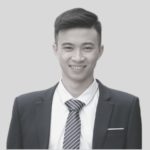 We combine content marketing with inbound lead generation. With this strategy, we aim to create highly engaging content to boost website traffic and convert leads into consumers. We do this by following a series of key steps. First off, we create high-value content that resonates with our target audience. We also ensure the content is optimized for search engines to drive organic traffic. To generate leads, we use lead magnets like free trials and e-books. This allows us to collect emails, which we use to send personalized offers and content.
Thanks to Logan Nguyen, NCHC!
---
#3- Placing ads and doing SEO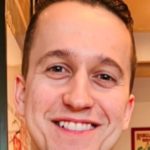 For our company when it comes to marketing our biggest focus is on creating inbound traffic rather than reaching out to prospects as much of our competition does that. We find that by either putting ads on classified ad websites or Facebook Marketplace or dominating SEO we can create reliable traffic which wants to do business with us rather than us trying to convince the traffic to do business with us by going outbound and cold. When it comes to our sales process we are very focused on a consultative approach taught through the Sandler Sales system.
Thanks to Sebastian Jania, Ontario Property Buyers!
---
#4- Having human interaction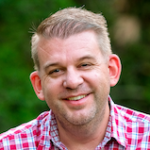 A good marketing and sales strategy focuses on using the right tools for the right job. Human interaction is an essential part of relationship building and sales, but a lot of digital marketing can be less personal. We use automation tools for processes like email and LinkedIn outreach, social media content distribution, and reputation management. We use AI for copywriting and blog content generation. This creates time for people to focus on activities where a human touch matters, like making phone calls, visiting local businesses, or going to networking events.
Thanks to Anthony Fenn, Simple Social!
---
#5- Aligning with our customers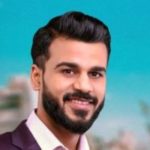 As the CEO and Founder of Authors On Mission, our marketing and sales strategy hinges on a customer-centric approach. We truly believe that understanding and aligning with our customer's needs is the cornerstone of effective marketing and sales. We leverage AI-driven analytics to gain deep insights into our customers' behaviors and preferences, allowing us to deliver personalized experiences. We prioritize nurturing strong, long-lasting relationships with our customers, and their satisfaction is our best advertisement, leading to valuable referrals and repeat business.
Thanks to Vikrant Shaurya, Authors On Mission!
---
#6- Solution selling strategy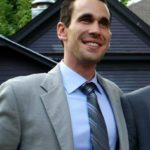 As a SaaS product in the cybersecurity and anti-phishing domain, our marketing and sales strategy is based on solution selling. Solution selling focuses on a list of challenges or customer pain points that sellers provide solutions for. We focus on the customer's digital pain points, e.g., increasing hacking attempts online, loss of digital privacy, and spam calls. Phishing emails and scammer calls are the most common way cybercriminals gain access to a user's data and steal private information. We also create resource papers and blog articles that advocate the potential dangers of spam calls.
Thanks to Brian David Crane, Caller Smart Inc!
---
#7- Well-thought-
out

 SEO strategies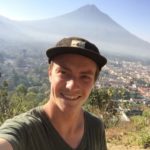 I employ well-thought-out SEO strategies in optimizing my website content to improve visibility in search engine results. I do my content marketing seriously. I create content in my articles and videos relevant to what my target audience needs. I've hired a PR firm to create a complete digital PR strategy. I collaborate with industry partners through affiliate marketing, display advertising on our website, and YouTube ads.  To establish a solid online presence, I make it a habit to reach out and be as public as I can be.
Thanks to Brian Campbell, WaterFilterGuru.com!
---
#8- Participating in resilient business environment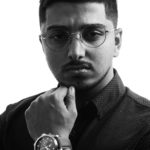 We regularly participate in team activities outside of the work environment, such as group hikes or movie nights, that allow us to relax and connect on a personal level. I've cultivated an atmosphere where unplugging is not only accepted but also celebrated, encouraging team members to take time off without guilt. By fostering a culture of work-life balance, we've not only improved individual well-being but also created a more resilient and innovative business environment.
Thanks to Safeer Qureshi, SPG Media!
---
#9- Providing excellent customer service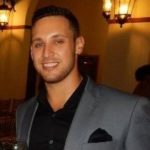 One proven marketing and sales strategy to build a strong customer base is to focus on providing excellent customer service. When customers feel valued and heard, they are more likely to remain loyal to a company and recommend it to others. Additionally, creating a unique and memorable brand identity can help differentiate a company from its competitors and build a strong following through your customer experience. By combining these strategies, businesses can create a solid foundation for long-term success.
Thanks to Daniel Osman, Balance!
---
#10- Referral
marketing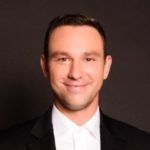 One proven marketing and sales strategy to gain clients is referral marketing, which involves leveraging existing customers to bring in new business. This works because it relies on the trust and credibility that existing customers have established with people in their network. When done correctly, referral marketing can lead to an increase in high-quality leads and conversions. It is also a cost-effective way to acquire new clients, as it saves money that would have been spent on advertising and other marketing efforts.
Thanks to Jonathan Zacharias, GR0!
---
#11- Content
marketing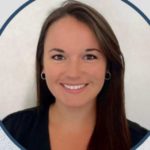 One good marketing and sales strategy is content marketing. This involves creating and sharing valuable content to attract and retain customers. By providing informative and engaging content, businesses can build trust and establish themselves as thought leaders in their industry. This can then lead to increased brand awareness and ultimately, more sales. Additionally, content marketing is often less intrusive and more cost effective than traditional advertising methods.
Thanks to Bridget Reed, The Word Counter!
---
#12- Digital
marketing

 

and

personalized sales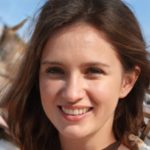 Our approach is a combination of targeted digital marketing efforts and personalized sales techniques. We use various online platforms and social media channels to reach our target audience. We identify customer preferences, optimize our marketing campaigns, and tailor our messaging to resonate with our target market. We also prioritize building strong relationships with our customers through excellent customer service and personalized engagement.
Thanks to Mollie Newton, PetMeTwice!
---
#13- Speaking directly to the potential customers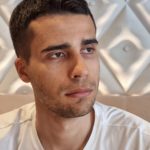 My marketing and sales strategy revolves around understanding the needs and wants of my clients. By utilizing advanced natural language processing techniques, I can accurately analyze client data to identify patterns and preferences that inform targeted marketing campaigns. My approach is centered on creating personalized content that speaks directly to the interests of potential customers while also building trust through transparent communication. In addition, I leverage social media platforms to effectively engage with target audiences and build brand awareness.
Thanks to Ilia Mundut, Hefty Berry!
---
#14- Generating multi-purpose content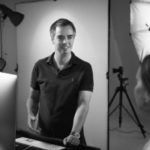 With 20 years of experience in photography, Tim digitally transformed his own business, leveraging CGI technology to support Aussie and global brands that evolve from traditional photography to CGI technology will stand out with a stronger competitive edge. Embracing CGI accelerates the generation of multi-purpose content without the need for a time-consuming photoshoot, meaning brands enjoy a greater return on investment with increased flexibility, cost-effectiveness, and reduced turnaround time.
Thanks to Tim Morison, Insite Imagery!
---
#15- Using paid social media m
arketing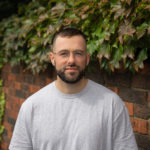 I effectively leverage Paid Social Media Marketing and SEO as they are vital tools for visibility and conversion. They allow us to reach our target audience where they spend most of their time online and hit them at the right time in their purchase journey. It's not just about reaching the audience; it's about creating a customer journey, which starts from the first interaction and continues through to conversion and beyond. This is where the art of engagement and relationship-building comes into play.
Thanks to Adam Stewart, Digital Bond!
---
What's your marketing and sales strategy? Tell us in the comments below. Don't forget to join our #IamCEO Community.