Slowing sales can be a foreboding sign that a business is failing to retain customers and attract new ones. During these periods, maintaining a steady flow of customers and generating revenue becomes vital to sustain and grow your enterprise. Slow days come to all businesses, no matter how much potential the enterprises have. However, with the right strategies and a proactive mindset, businesses can turn these slower times into opportunities for success.
Here are tips by some entrepreneurs and CEOs about marketing the business during slower times.
#1- Creating seasonal combos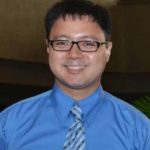 As an entrepreneur, I think of various ways to increase sales during the lean months. As a food business owner, my leanest period is during the summer months. To help promote my business of selling rice bowls, I include a seasonal menu wherein we sell cold beverages and desserts. This year, we started selling gelato and coffee floats, which we packaged with our hot rice bowls. Thus far, this strategy has helped bring more attention and sales to our business.
Thank you Raymond Quisumbing, Biz Report!
---
#2- Networking and quality content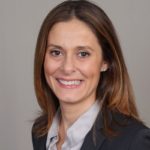 During slower months, I create quality content to share with my buyer personas through social channels like LinkedIn. This helps me in getting noticed by my prospects and build my brand. I also use my network and ask for referrals to colleagues who may need my services. Additionally, I engage in active prospecting, seeking out opportunities within the industry, such as exciting events where I can offer value. With established trust and completed paperwork, conducting business and closing deals becomes easier and faster.
Thank you Rana Salman, Salman Consulting, LLC!
---
#3- Building and refining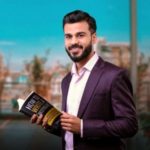 During these periods, we focus on content marketing, producing informative and engaging content such as webinars, blog posts, and newsletters that provide value to our customers. We also make the most of this time to gather feedback, allowing us to improve our services and understand our customers better. Slower months are also when we plan for busier times ahead. In essence, we treat slower months as a strategic pause, a time for building and refining, which keeps our marketing efforts robust year-round.
Thank you Vikrant Shaurya, Authors on Mission!
---
#4- Marketing optimization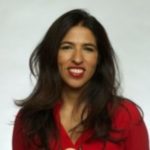 When business dips, marketing is typically one of the first put up for review – yet this is the exact time when marketing needs to be amplified. Optimizing a marketing technology stack is a super easy and effective way to scale marketing dollars. Through ad automation and the power of Chassis, companies can generate dozens more campaigns at roughly a quarter of the cost. Automated technology like this allows a business to stretch marketing's limited resources well beyond its means.
Thank you Veronica Buitron, Tangocode!
---
#5- Promoting local campaigns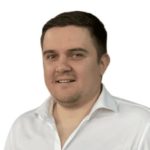 Running local promotions is a proven way to market our business during the slower months. They help us stand out from the direct competition by attracting new customers and generating streamlined revenue. To successfully market a business with local promotional campaigns, it is best to generate awareness and expectations in the target audience in advance. This will keep the interest of your target audience alive, resulting in achieving your marketing goals.
Thank you Lou Reverchuk, Echo Global!
---
#6- Attracting through free trials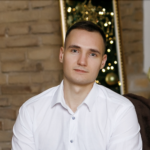 As a SaaS product that is focused on cybersecurity and anti-phishing, we re-market to free trial users, often with feature add-ons active for a limited period that they would have had to pay for in normal circumstances. Webinars have been great opportunities for us to showcase the least used features of the CallerSmart tool and share customer testimonials. It also allows us to measure the performance of the content we are sharing, and further filter those hot leads ready to convert with a post-webinar email campaign.
Thank you Roman Milyushkevich, Scrape-it!
---
#7- Three ways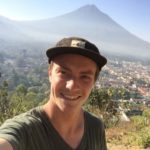 I always maintain that I am building my online presence across various platforms and channels that set me up for long-term success, even in the slow times. Also, credibility is key in a niche industry like mine so I show them I'm legit and trustworthy. Finally, I connect with my readers and viewers by replying to queries and comments as this will help them easily digest my content since my niche is very technical.
Thank you Brian Campbell, WaterfilterGuru!
---
#8- Reaching out to existing customers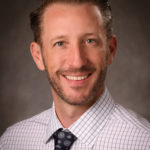 Reaching out to customers you've worked with or sold items to before can also help bring in business during a slow season. We establish close personal relationships with our customers and often work with them on multiple shows, so we can reach out to them directly to see when their next show is coming up and if they'd like to work together on it. For other companies with larger customer lists, remarketing ads or email marketing can help make them top of mind for people who have purchased previously.
Thank you Thomas Samuels, Cardinal Expo!
---
#9- Creating engaging content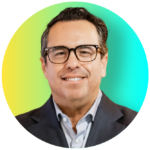 Even when business is slow, it's best not to overreact by over-extending your marketing efforts and pushing your CTAs. Instead, continue to post engaging content which sheds light on the value that your business offers and what makes it unique. Try to make each piece of content different from the last so that your content strategy isn't too repetitive. This will keep things interesting, which will keep your followers engaged.
Thank you George Fraguio, Vaster!
---
#10- Using SEO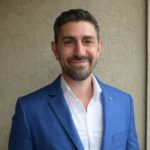 During slower months, maintaining a consistent marketing presence is essential, and Search Engine Optimization (SEO) is a highly effective strategy. SEO helps businesses rank higher in search engine results, making it easier for potential customers to find your products or services. By targeting relevant keywords and optimizing website content, you can attract organic traffic and improve visibility. Thorough keyword research and incorporating keywords naturally into your website's content are key to successful SEO.
Thank you Daniel Malkovich, Obviously Apparels!
---
#11- Creating buzz through samplings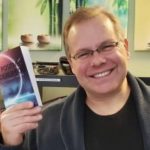 During the slower months, our retail stores offer free food samplings for all of the nationally award-winning products. The reduced foot traffic allows us to fully engage with current and new customers. We are able to tell our company story and sample our food products. During these conversations, we also focus on new subscribers to our email list. We offer off-season sales and free shipping offers to maintain online sales, while also increasing our relationship with our customers.
Thank you Andy LaPointe, Traverse Bay Farms!
---
#12- Collaborating and partnerships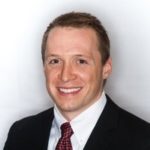 Collaborating with fitness influencers, trainers, or gyms can expand the reach and visibility of the Sports and Fitness Exchange. This can involve hosting joint events, sponsoring fitness challenges, or offering special discounts to customers referred by these partners. Such partnerships can tap into existing customer networks and attract new customers to the business. By employing a mix of online and offline marketing strategies, they can effectively navigate through the slower periods.
Thank you Josh Petrawski, Sports & Fitness Exchange!
---
#13- Exploring different media channels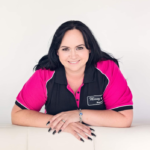 I have been in business for 11 years going on 12 in January. Slow months keep going for me it's how you market yourself well.  As for this month in June I have signed up #8 brides for their special day and it doesn't slow down in winter it's when people are looking for a supplier. Word of mouth is also huge and Facebook communities brides from the past name-drop me heaps too. Plus I have a few wedding sites advertise me and send a few in as well.
Thank you Melissa Neville, Missy's Magic Styles!
---
#14- Staying in the picture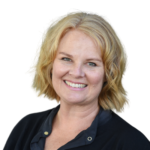 Play the long game. The slower months provide a great opportunity to assess trends, seek areas of performance improvement, focus on product development, and play the long game in nurturing our public profile. To us, that means participating in the media and maintaining social media profile so that we remain in the feed and are top of mind when the weather warms up.
Thank you Lyndal Sterenberg, Es Una!
---
#15- Working on the business and exposure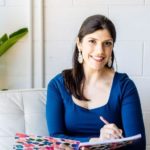 As an Online Business Manager, I'm always talking about working on your business During slower times, that's the best opportunity to be ramping up working on your business on all fronts including showing up on socials, working on your goals, networking, and having business exposure such as applying for podcasts, awards, or any activity that can amplify and build your business brand or profile. Therefore, it should be seen as a great opportunity for business owners/entrepreneurs in slower times.
Thank you Steph Gobraiel, Virtual Associate Services!
---
#16- Making business podcasts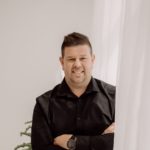 We like to get more creative with our content and follow up with older leads. This is a great time to get people onto our business podcast and get ahead with our content schedule whilst also checking in on people who weren't quite ready to work with us 3-6 months ago. We find that just these 2x alone increase our conversations and help identify opportunities for businesses that need a little more time.
Thank you Alan Howle, Triple Effect Media!
---
How do you market your business during the slower months? Tell us in the comments below. Don't forget to join our #IamCEO Community.