We live in the age of social media everything. New platforms appear overnight and take the world by storm. Business owners, no matter their field, are kept on their toes when it comes to keeping up with modern consumers. Snapchat, Twitter, Facebook, YouTube, and a host of other apps are where businesses need to be if they are trying to compete with a tech-savvy consumer base.
We asked entrepreneurs and business owners about how they use social media for business and their replies are listed below. These tips might even help you find the right footing on social media for your business.
#1- To share articles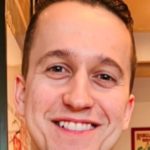 We use social media as a business for a number of reasons. The first reason is to share articles that we have written for home sellers to see legitimacy and create some value and education for them. The second reason is to share testimonials both in video format and text format of other clients that we worked with before. By doing this, sellers see and relate to other sellers that we've worked with before. Thirdly, we use social media to share articles that get featured in various publications like this one.
Thanks to Sebastian Jania, Manitoba Property Buyers!
---
#2- To connect with creators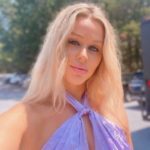 I mostly use social media to find and chat with pros in venture capital, law, and the creator scene. I've been lucky to meet some knowledgeable lawyers and law professors on Twitter who share awesome stuff about copyright and the creator economy. Now they're part of our private beta. On top of that, we jump into virtual creator meetups pretty regularly. It's a great place to connect with other creators and share stories about our online experiences. Hearing about their wins and losses helps us make our services better.
Thanks to Liz Haglethorn, PostMarket!
---
#3- To share success stories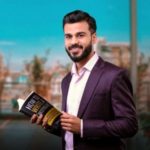 Primarily, we use it as a platform for storytelling – sharing success stories of our authors, behind-the-scenes glimpses of our writing process, and snippets of our 'Angel Writer' service. This kind of content not only adds a human touch to our brand but also piques the interest of potential authors who might be considering our services. We also make use of LinkedIn's thought leadership opportunities, where I share insights, industry trends, and practical advice about writing and marketing a book. This helps position Authors On Mission as a knowledgeable and trustworthy authority in the industry.
Thanks to Vikrant Shaurya, Authors On Mission!
---
#4- To show testimonials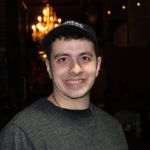 I use social media for business where I do not just show the products I sell, but also the customers who have purchased the products and used them as well. Any time a business or entrepreneur uses social media for business, it is very important to make sure you show your products being used by the people who have purchased them and who have said good things about them because that is what will drive more sales. In business, without people genuinely liking your products, there will be no success.
Thanks to Dark Joseph Ravine, Kindness for Success!
---
#5- To connect with local businesses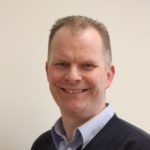 We use social media to connect with other business owners in our local area. We are a B2B company, providing professional cleaning services to businesses in our region, so we like to connect with local businesses to grow relationships with potential clients. Once a week, at 8 pm on Monday, we connect on Twitter for #WorcestershireHour, a weekly news and virtual networking event for the Worcestershire area. Because we have a very clearly define geographical target area for our business, this online networking event means we can be sure that our messages will be seen by local people.
Thanks to Sean McGrath, Cleaning Technique Ltd!
---
#6- To understand customer needs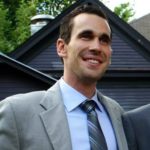 We use social media in our business to gain deep-end insights into changing customer needs and user behavior regarding cybersecurity and data privacy. As an anti-phishing and cybersecurity tool, CallerSmart focuses on ensuring proper data privacy and protecting sensitive data from hackers and scammers. With social listening, we are able to focus on user demographics, identify their preferences, pain points, grievances, and feedback about the tools they use and their experience with CallerSmart helping us take proper steps to improve user experience.
Thanks to Brian David Crane, Caller Smart Inc!
---
#7- To build a loyal audience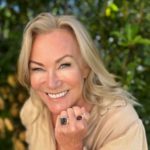 Social media is our ultimate tool for empowerment and education. It's all about building a loyal and engaged community where the right audience finds their way to us. With captivating organic content, our ad campaigns thrive as we target the perfect individuals. We proudly showcase new products, share exciting company news, and let our customers' glowing reviews take center stage. But wait, the real enchantment lies in guiding our audience to our website, where our retargeting campaign casts its spell.
Thanks to Janine Leghissa, Desiderate PTY LTD!
---
#8- To drive traffic to the app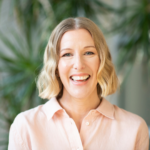 Mind The Sip uses sponsored posts via social media to drive traffic to the app stores. The ads can be targeted to include specific genders, age groups, locations, and even interests, ensuring that you are reaching those who could benefit from your business the most. We also use social media to nurture relationships with our community through polls, suggestion boxes, and giveaways. Parasocial relationships can be extremely powerful when building and growing trust between a business and its customers.
Thanks to Ange Chappel, Mind The Sip!
---
#9- To foster meaningful engagement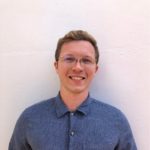 Instead of spreading themselves thin across every platform, they identify where their target audience truly engages and focus their efforts there. This strategy of quality over quantity allows them to deliver valuable content, nurture deeper relationships, and foster meaningful engagement. This approach may defy the typical 'be everywhere' social media mantra, but our most successful clients consistently demonstrate that in the realm of social media, targeted and focused effort yields superior results.
Thanks to Henry Bowersmith, Moaflip.com!
---
#10- To showcase the results of our work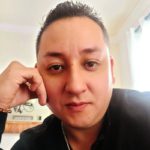 We use social media to showcase the results of our work, making it easy for our clients to see and trust what we do. As a steel door and window manufacturing and installation company, we love sharing pictures of how our products look in different settings. By using social media, we can quickly and easily demonstrate the aesthetic appeal of our doors and windows, helping potential customers visualize how they would enhance their own homes or business buildings.
Thanks to Misrraim Cardenas, Portella!
---
#11- To share the client's success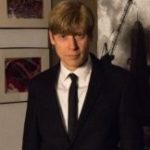 We like to do something which may be overlooked by many businesses. Instead of focusing on our products and services all the time, we like sharing posts that our clients post on Facebook or Twitter, etc., to help them reach a larger audience. It's always great to see one of our clients doing well and whenever they have great news, we love to share it with our social media audience as well. This creates not only goodwill but good karma all around. And isn't that the purpose of social media anyway? Imagine if every business did this for each other, how we can all grow together as a community!
Thanks to Michael Nova, Nova Custom Printing!
---
#12- To engage with followers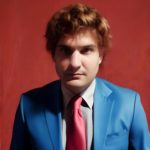 Social media offer the ideal deal venue to display our beautiful jewelry designs to a wide audience. No need for overly complex explanations — an attractive photo or video seamlessly does the job of capturing everyone's eye. But that's not all, social media provides the space we need to interact with our followers directly — engaging them, answering specific queries, or providing valuable tips relating to jewelry making.
Thanks to Nikhil Jogia, Jogia Diamonds!
---
#13- To share helpful content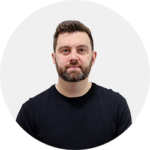 At Compare My Move, we use our social media to share helpful B2B content for the partners we work with. This includes sharing case studies, helpful guides, and FAQs that can help them to excel in their business. We shout out new partners each week that join our network, Our sales team also reaches out to potential companies that are interested in joining our ever-growing partner network via LinkedIn.
Thanks to Dave Sayce, Compare My Move!
---
#14- For brand awareness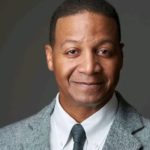 At Healthmetryx, as a health data analytics and AI startup, we use Twitter, YouTube, and LinkedIn for brand awareness, PR, and lead generation, targeting media, angel investors, venture capital firms, and family offices. We use it to promote company events, amplify press releases, stay abreast of industry events and trends, network, and originate/nurture relationships.
Thanks to Robert Foney, Healthmetryx!
---
#15- To provide valuable insights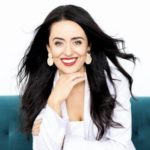 Social media platforms allow business owners to establish and promote their brand identity. Social media provides a direct line of communication between businesses and their customers. Social media platforms offer targeted advertising options, allowing business owners to reach specific demographics and interest groups. Many businesses use social media as a lead-generation tool. Social media platforms provide valuable insights into customer behavior, preferences, and trends. Social media facilitates networking and collaboration opportunities.
Thanks to Lucia Zelesco, Zelesco Consulting!
---
How do you use social media for your business? Tell us in the comments below. Don't forget to join our #IamCEO Community.