Creating an environment conducive to success is essential for personal growth and achievement. Cultivating such an environment involves a series of deliberate steps, starting with cultivating a growth mindset. By fostering a growth mindset, promoting continuous learning and setting clear goals, one can create an environment that nurtures success.
We asked entrepreneurs and business owners about how they cultivated an environment to succeed and here are their responses.
#1- Established a clear vision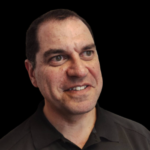 As the founder of Breachsense, creating the right environment for success was crucial. First, we established a clear vision and set measurable goals that provided a sense of direction for the entire team. The vision helped align everyone towards a common purpose. Second, we promoted open communications. We strongly encourage the team to freely express their ideas, concerns, and feedback which creates an atmosphere of trust and collaboration.
Thanks to Josh Amishav, Breachsense!
---
#2- Several ways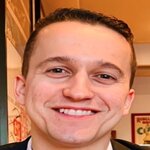 Creating an environment of success is the byproduct of having employees and staff that think like a CEO. What this means is that they are goal driven as well as focused on how they can make the company a better place. I know the goals of my employees and staff and I frequently communicate in the "language of their goals. Further, by having a commission structure in place where even salaried employees can get a commission on top, the output of every individual goes up and more success is fostered.
Thanks to Sebastian Jania, Ontario Property Buyers!
---
#3- Nurturing core values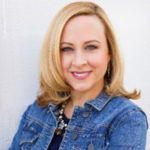 Core values are like a 'cheat code' for our company culture. At first, we weren't sure they could drive real business results. However, defining and religiously utilizing core values has played a crucial role in our success. When employees understand and align with these values, they are far more likely to perform their roles with dedication and create an environment to succeed.
Thanks to Erin Baler, 4Patriots!
---
#4- With the help of mentors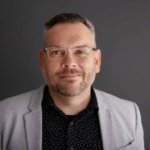 Mentors, with their knowledge and experience, can provide valuable guidance and support to individuals. They can offer insights into industry trends, share best practices, and provide constructive feedback. By fostering a relationship, aspiring entrepreneurs can tap into the wisdom and expertise of those who have already achieved success, accelerating their own growth and improving their chances of achieving their goals.
Thanks to Jeff Hughes, Skills Samurai!
---
#5- Prioritizing teamwork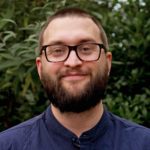 Cultivating a successful environment, in my experience, centers on nurturing a culture of transparency, innovation, and continuous learning. At Giraffe Social Media, we encourage open communication and a 'no idea is a bad idea' approach, fostering an environment of trust and creativity. We prioritize teamwork and collaboration, understanding that our collective intelligence is far greater than individual efforts.
Thanks to Phil Treagus-Evans, Giraffe Social Media!
---
#6- Developing confidence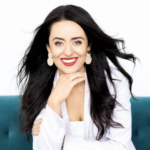 To cultivate an environment for success, it's essential to strike a balance between concise and comprehensive. Develop confidence in your abilities and believe in yourself. Embrace a growth mindset and seek knowledge through education, reading, and new experiences. By incorporating these practices into your life, you create a fertile environment that fosters personal growth and success in various endeavors.
Thanks to Lucia Zelesco, Zelesco Advisory & Consulting!
---
#7- Empowering positive workplace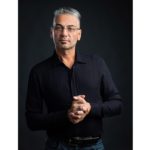 Supporting professional growth through continuous learning opportunities and recognizing achievements boosts morale. Regular team meetings and one-on-one check-ins keep us aligned with goals. Flexibility in remote work arrangements promotes work-life balance. I've seen that empowering team members to take ownership of their projects boosts productivity and creativity. A positive and inclusive workplace fosters innovation and ultimately leads to success in achieving both individual and company objectives.
Thanks to Paul Mario Vratusha, D-Studio Consulting!
---
#8- Provided freedom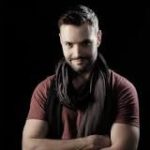 In a creative company, you must give people the freedom to be creative. Each creative is viewed and respected as a leader in their field; Senior Management defers to creatives, not the other way around. This creates an energetic, and empowering environment that ensures people are producing their best work and are happy to go the extra mile to achieve it.
Thanks to Ryan Stone, Lambda Films!
---
#9- Through different values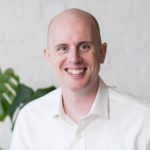 Our four values (Growth, Excellence, People, Integrity) are the yardsticks by which the team is empowered to think for themselves, make decisions, and judge the outcomes. So long as they can demonstrate why a course of action was taken, using our values as a yardstick, I will support them. This has resulted in an environment of success because the team doesn't operate from fear, allowing creativity, and pride in their own work.
Thanks to Jabe Brown, Melbourne Functional Medicine!
---
#10- Found the right support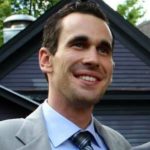 I have cultivated an environment to succeed by finding the right mentors to guide and support my professional growth. They help set realistic goals, remove mindless chatter, and bring their knowledge and experience, allowing you to avoid severe mistakes. Their presence provides you with reassurance helping alleviate your fears with their experience, thus positively affecting your entrepreneurial journey.
Thanks to Brian David Crane, Spread Great Ideas!
---
 How do you cultivate the environment to success? Tell us in the comments below. Don't forget to join our #IamCEO Community.