The Blogosphere is here and it is not going anywhere. It's not just for people talking about what they're eating for lunch or their next celebrity crush. Blogging is big business for entrepreneurs and business owners. CEO Blog Nation has a blogging community and we regularly blog for entrepreneurs and business owners. There are numerous reasons to blog. Rescue a CEO asked some businesses how they use blogging to help their business.
We asked entrepreneurs about how they use their blogs for business and here are some responses.
#1- Brand building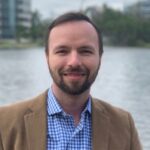 Blogs are an invaluable asset for enhancing a business's online visibility. By regularly publishing high-quality content that is optimized for search engines, businesses can climb the search rankings. This increased visibility attracts more organic traffic to the website. Over time, this consistent traffic not only boosts sales but also establishes the brand as an industry authority. Therefore, SEO-driven content is not just a marketing strategy; it's a long-term investment in brand building.
Thanks to Marshal Davis, Ascendly Marketing!
---
#2- As a marketing tool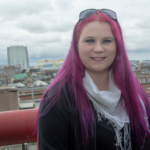 Our blog is an essential part of our marketing funnel and acts as a top-of-the-funnel tactic to help engage new prospects in our company. We teach our clients the importance of content marketing by showing them how we take a single blog and repurpose it across multiple channels as well as in training, internal comms briefings, and more. Using your blog correctly on your website can be an excellent way to establish yourself or your brand as the authoritative voice in your niche.
Thanks to Tina Calder, Excalibur Press!
---
#3- To provide information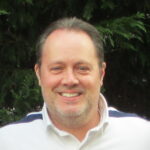 Hi, my blog site specifically targets people who are searching for solutions to their particular pre-existing medical conditions or high-risk hobbies and provides answers to how they can find the lowest-cost life insurance coverage without having to research dozens of different companies. As the owner of Raines Insurance Group, I use my blog to attract leads looking for the services I provide.
Thanks to Mike Raines, Special Risk Term!
---
#4- To give answers and recommendations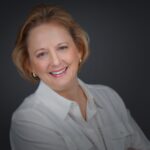 We provide expertly written articles with in-depth answers to the most common questions people search for online regarding products like ours. SEO analytics tools have been vital to our success, as they analyze our content and provide tailored recommendations for optimizing our copy. We've been able to identify missing SEO keywords, craft the right editorial voice, and really gain a foothold in the marketplace.
Thanks to Lucie Voves, Church Hill Classics!
---
#5- To set my company apart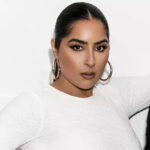 My business blog is a vital tool for setting my company apart from competitors. To achieve this, I focus on creating high-quality, informative, and engaging content that addresses the unique needs and interests of my target audience. This includes in-depth industry insights, practical tips, and thought leadership pieces that showcase our expertise. By consistently providing value through the blog, we establish ourselves as authorities in our field, building trust and credibility with our audience.
Thanks to Shideh Kaviani, Naked Wardrobe!
---
#6- To increase product reach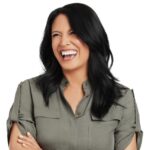 Building a blog on the website is one of the latest marketing additions. This allows us to develop an SEO strategy and improve our digital footprint. We can discuss industry-related topics or common consumer questions to provide better purchasing decisions. As a result, we can better connect with our target audience and help new consumers discover our brand.
Thanks to Stephanie Venn-Watson, Fatty15!
---
#7- To educate customers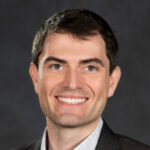 An effective use of your blog is to use it to educate customers. You may have heard the saying that the best customer is an educated customer? Well, that's entirely true! Create how-to guides that include actionable steps, or produce research-backed information that showcases your company's expertise in a particular niche. Once you're viewed as an expert in your industry, then the possibilities are endless!
Thanks to Mike Wallace, Greenback Expat Tax Services!
---
#8- To get data and analyze new markets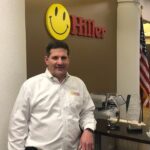 Our blog content plays a pivotal role in attracting a substantial audience, allowing us to gain valuable insights into untapped markets and potential business prospects. By delving into the data and engagement metrics stemming from our blog content, we can discern which regions exhibit robust interest and promise for expansion. This data serves as the cornerstone for making well-informed decisions about our business growth strategies.
Thanks to Jimmy Hiller, Happy Hiller!
---
#9- To get established as an industry leader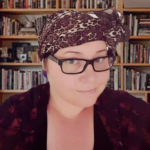 We're big fans of blogging at Creative Little Soul. We maintain a weekly blog that provides valuable content to our existing customers and readers. This not only drives website traffic but also enables us to establish a strong rapport and position ourselves as experts in our industry, all while enhancing our SEO without direct personal engagement. The essence lies in sharing your knowledge, and without it, your audience can't forge connections with your brand or offer insights into your brand experiences. In brief, not having it means missing out on valuable traffic and potential new audiences.
Thanks to Chrissy Symeonakis, Creative Little Soul!
---
#10- To share industry insights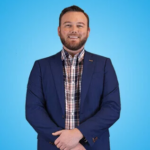 Utilizing our blog for our business has proven to be a strategic asset. Beyond providing a platform for sharing industry insights and expertise, it plays a pivotal role in our digital marketing strategy. We craft blog content to address our target audience's pain points and questions, positioning us as thought leaders and problem solvers. By optimizing our blog posts for relevant keywords and sharing them through various channels, we enhance our online visibility and attract organic traffic.
Thanks to Cody Jensen, Searchbloom!
---
How do you use your blog for your business? Tell us in the comments below. Don't forget to join our #IamCEOCommunity.