In the dynamic world of entrepreneurship, mornings serve as a crucial foundation for a successful day ahead. Each dawn brings new opportunities and challenges that entrepreneurs must navigate with precision and focus. We've gathered insights from exceptional entrepreneurs who are religiously following their morning rituals to optimize their productivity and set the tone for triumph.
We asked entrepreneurs about their morning routines. Here is what they have to say.
#1- Starts with a bike ride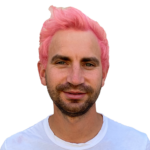 I have spent years perfecting my morning routine, but I often change it up to keep things fresh and invigorating. One of the first things I ensure is that I don't look at my phone while still in bed. My mornings typically start with either a Peleton bike ride or a workout. However, the most impactful part of my routine is an ice-cold plunge for 3 minutes; it truly jumpstarts my day. Afterward, I cherish having breakfast with my three kids. This chaotic family time is essential for me, setting the right tone for the day.
Thanks to Daniel Seeff, Foot Cardigan!
---
#2- Starts it with planning ahead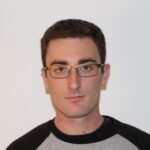 I am not a morning person, nor an early riser. I need a strong green tea to get the day started; it serves as a necessary jolt to kickstart my brain. Right after that, I take a quick shower and eat some cereals. If I'm still not ready to work, I'll spend 15-30 minutes watching stupid videos on TikTok. To set the pace, I usually start with the easiest task in my to-do list, usually reading my emails or planning tasks for the day.
Thanks to Nathan Brunner, Salarship!
---
#3- Involves exercise and time with family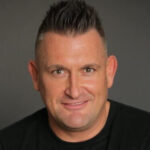 As the owner of a company that at times may seem full throttle, setting up time to focus on myself has proven to be incredibly helpful. It's something that has changed over time, but I am religious about it and do my part to practice it every day. My morning routine is somewhat simple, but it includes making time for family connection, a 60-minute workout, 10 minutes for personal reflection, and finally, 10 minutes to sort through the day's priority tasks.
Thanks to Jason Jani, SCE Event Group!
---
#4- Varies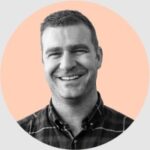 My days can vary because as the founder of SwipedOn, I do end up being involved in all areas of the business. There are a few constants in my morning routine that contribute to a successful day. I start my day with a cold shower followed by a light breakfast. It's important to fuel your mind and body for the day ahead. I also get some form of movement in before the family wakes up; living in New Zealand allows me to take advantage of the outdoors and various exercise activities.
Thanks to Hadleigh Ford, SwipedOn!
---
#5- A glimpse of nature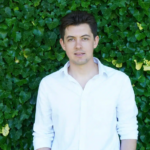 Just before heading to the office or job sites, I take a stroll through my garden. It's a serene experience that rekindles my passion for landscaping. The changing seasons bring new surprises every day. One thing that never changes in my morning routine is smiling at my favorite tree, a centuries-old oak. It reminds me of the enduring beauty of nature and the role I play in preserving it. Each morning, this routine not only prepares me for the day but reinforces my connection with the world of landscaping.
Thanks to Ward Dilmore, Petrus Landscape!
---
#6- Reading the news and morning walk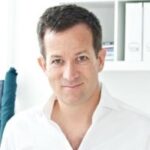 In the morning, I wake up at 6.15 am and attend to some personal then I dedicate 15 minutes to enjoy a cappuccino while reading the news and checking my sleep score. As a sleep entrepreneur, I often test new products while asleep and evaluate their impact, which is essential for my work. To further energize myself for the day ahead, I go out on the terrace to soak in the early morning sunlight, and this brief exposure to natural light helps invigorate me. Following that, I engage in a 30 to 45-minute workout on the terrace, focusing on different areas each day.
Thanks to Andreas Lenzhofer, Dagsmejan!
---
#7- Spending quality time with family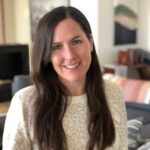 I'm up by 6:15 each day and if it's my turn to work I'm exercising by 6:30. I hit the peloton or go for a run and am back to help with getting the kids out of the house by 7:15 and by 7:40 we are headed out the door for school drop-offs at 8am. Typically, I will come home, quickly shower, and do stuff around the house. Laundry or inventory of the fridge and pantry. I might make a quick run to the market if need be, but most mornings I am in front of my computer by 9.
Thanks to Nikki Lapidus, East Third Collective!
---
#8- Yoga sessions and reading news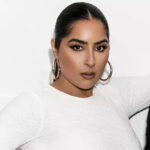 I begin with an early rise to allow for focused reflection and strategic planning. After a few moments of mindfulness meditation, I engage in a yoga session. Yoga not only enhances my physical health but also sharpens my mental clarity, preparing me to make sound decisions throughout the day. This practice helps me manage stress and boosts my overall productivity. Following my yoga routine, I review key business metrics and read industry news to stay informed.
Thanks to Shideh Kaviani, Naked Wardrobe!
---
#9- I do a "brain dump" each morning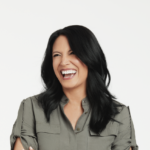 I like to journal as a way to do a "brain dump" each morning. I always write at least three pages, and it takes me about half an hour. I write about anything that may be on my mind, from how I'm feeling to which tasks I am going to tackle that day. Whatever comes to mind, I script it and let it go. I never skip this morning ritual, and by the rare chance that I do, I just feel "off." This habit helps me to let go of anything that's weighing down my mind, which allows me to be more present and productive during my day.
Thanks to Stephanie Venn-Watson, fatty15!
---
#10- Follows a few steps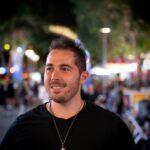 Starting my day right is non-negotiable, and for me, that means waking up with the sunrise. The first thing I do is make my bed—it's a small win that sets the tone for the rest of the day. Then, I dive into a good book for 20 minutes to get my mind active. After that, it's time for the hygiene essentials: a shower, a shave, and brushing my teeth. I follow this up with 10-15 minutes of red light therapy to boost my mood and overall well-being. Next, I center myself with a 10-15 minute guided meditation.
Thanks to Lawrence Petruzzelli, MDB Taxation & Business Advisors!
---
#11- Starts with focusing on planning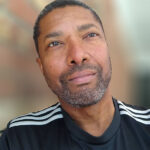 Each morning, I deliberately avoid checking my emails. This allows me to sidestep the trap of making other people's priorities my own. If there's a fire to put out, trust me, they'll call, not email. Instead, for the first hour, I focus on a carefully planned list of tasks and objectives that I set for myself the previous day. This is my mission for the day, ensuring that my immediate attention is directed toward what truly matters for my business goals. I'm not just reacting; I'm creating, leading, choosing.
Thanks to Jon C. Coward, Sided Cube!
---
#12- Involves meditation and breakfast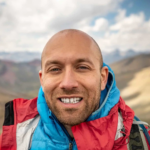 My morning routine involves getting up getting some coffee and making eggs and sausage for breakfast. The first thing I do after that is a short 10-minute meditation. It helps to clear my head, focus, feel refreshed, and get ready for the day. After that, I look at all the news relevant to my space and look for any trends as I get ready for the workday.
Thanks to Kevin E. Groh, Cachi Life!
---
#13- Starts with family breakfast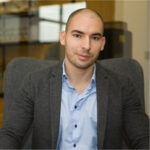 I am a person who values routine, and by following it, I can function properly. My day starts with a family breakfast. It is always healthy and nutritious, but the best thing is that I share it with my wife and our three children. The only exception is when we have breakfast with colleagues twice a week, as a way to bond with each other. After that, I spent 20 minutes on sports, as well as 30 minutes on walking to the office. This half-hour is the time for me – listening to music, podcasts, or just reflecting.
Thanks to Stoyan Mitov, Dreamix!
---
#14- Includes communications and updates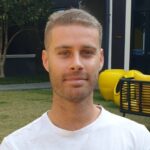 A typical morning for me starts with a focused routine to optimize productivity and ensure a smooth day at the company. After breakfast, I review the day's agenda, prioritize tasks, and deal with any pressing issues. Communication with our suppliers and in-house teams is a priority. We want everyone to be on the same page and ready to meet our client's needs effectively. I also take the time to stay up-to-date on industry trends and new technologies.
Thanks to Matt Little, Festoon House!
---
#15- Starting it with gym and breakfast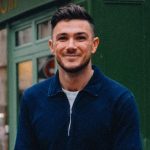 My name is James Smith, the founder of Travel-Lingual. As an entrepreneur who loves to travel worldwide, my morning routine is one of the most important parts of my day. I start my day with a clear head. I wake up every morning at 6:00 a.m., no matter where I am. First, I hit the gym for a short but intense workout. It's a great way to wake up and prepare for the day. Then, I have a big breakfast that energizes my body and mind. I usually add a bit of motivational literature to my breakfast.
Thanks to James Smith, Travel-Lingual!
---
#16- Starts with a cup of tea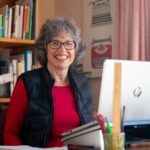 My morning routine is foundational to my day. As a Professional Organiser, I'm working with clients teaching routine and planning and it's important to me to practice and do my own routine. My morning routine starts with a cup of tea (which leads to several cups of tea) and quiet time. Time to capture and process my thoughts. I do a load of washing, plan what is for dinner, and spend time with my family. This grounds me.
Thanks to Veronica Kennedy, A Hand to Help!
---
#17- I set up work into chunks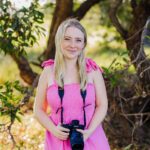 I'm 20 years old and own my own photography business. Each morning I wake up at 8am, have breakfast, and leave for a morning pilates class. I get home at 9:30 a.m., have a short shower, and get dressed for the day. I then write my to-do list and set up my work day in 50-minute chunks. I work from home and need to have a routine to increase my productivity.
Thanks to Sophie Hart, Sophie Hart Photography!
---
#18- Doing creative work is the routine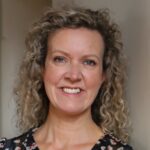 My alarm goes off at 05:50am, I use the 5,4,3,2,1 strategy from Mel Robbins and get out of bed. With a hot coffee, I write my morning notes including my intentions and focus for the day. I do my most creative work between 06:00-07:00 which includes podcast drafting, blog posts, articles, and course content. After getting the kids ready and off to school, I'll jump on my Peloton for a 20-minute ride and am ready to start the work day.
Thanks to Jo Braid, The Burnout Recovery Dr!
---
#19- Starts it with exercise and coffee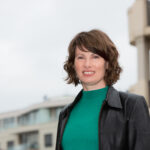 I'm a freelance SEO copywriter. My morning routine consists of waking up at 6.30, doing a half hour of exercise which is either a run, dancing, cardio, or yoga, and then having muesli for breakfast. I work from my desk for 2 hours, and then at 11 a.m., I walk up the road to get a coffee. I find that working from home, it's very important to have a routine and incorporate exercise, otherwise, the day gets away from you and you don't feel like you have any structure. You don't feel like you've accomplished anything.
Thanks to Melissa Gerke, Melissa Gerke Copywriter!
---
#20- I shower and catch up on news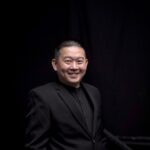 My mornings typically begin with a refreshing cold shower, followed by a light breakfast, during which I catch up on the news. Then, it's a bustling routine of getting the kids ready for school before I head to my home office to dive into my to-do list, carefully prioritizing tasks for the day. The next item on my agenda involves holding stand-up meetings with different teams, ensuring that everyone is aligned and prepared for their respective projects.
Thanks to Andre Oentoro, Breadnbeyond!
---
         What's your morning routine?

Tell us in the comments below. Don't forget to join our #IamCEO Community.