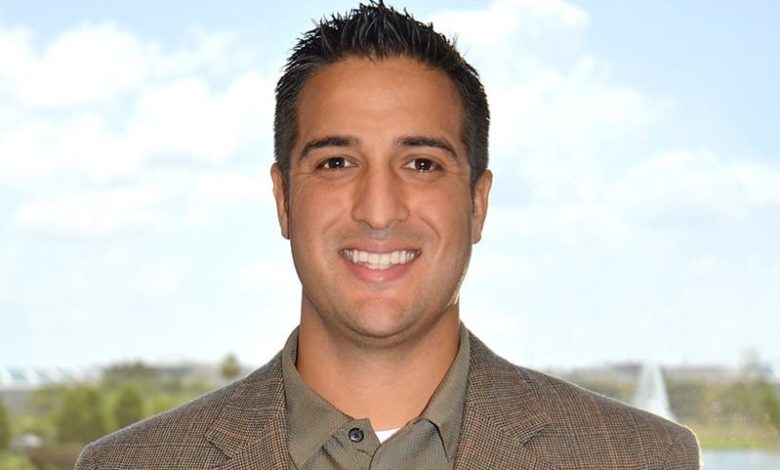 More and more entrepreneurs are realizing their dreams of starting a business or solidifying and expanding an existing one through franchising.
Franchising—an arrangement where one party grants another party the right to use its trademark or trade name as well as certain business systems and processes to provide a good or service according to certain specifications—provides local business owners with instant, national brand recognition and an immediate, competitive edge.
The benefits of becoming a franchisee
A new business can enter the marketplace, or compete at a higher level if it's already in existence, through franchising.
It can be a lonely world out there for independent, small business owners. They must not only manage employees, customers and operations, but also develop brand recognition, differentiate themselves from competitors, and acquire and retain profitable customers.  Juggling all areas of a business can be an overwhelming task, which can, in turn, hinder growth.
From day one, franchise owners have answers at their disposal, instead of the uncertainty, inexperience and challenges that can plague small, stand-alone startups. Franchise owners have access to proven systems and best practices to run a successful business; a vast, national network of support and fellow franchisees from whom to build relationships and to learn; and, the national buying power of a major brand for purchasing vehicles, equipment and supplies.
Steps to becoming a franchise
The entire process for winning a franchise typically takes between eight and ten weeks.
The process is always driven by the prospective franchise candidate, who takes the initiative to inquire at a company of interest. A phone call to a company or a perusal of a company's website are solid approaches to expressing your interest. There is also a good deal of information on the Internet from independent franchising groups, such as the International Franchise Association , Franchise Direct, and Franchising.com.
A member of a franchise recruiting team will then contact the candidate to determine the potential for a "good fit" for both the candidate and the franchising company. During this initial phone conversation, the recruiter provides a general overview of the franchise system, outlines start-up costs, and asks the candidate questions about how they plan to operate, or currently operate if they are already in business.
In addition to work history, income, and other key financial information, and candidates are often asked to complete a personality survey. This provides a recruiter with insights into a candidate's personality, temperament and interpersonal style.
The Franchise Disclosure Document
A recruiter then guides a candidate through a discovery process that is a review of the Franchise Disclosure Document (FDD). The FDD provides extensive information about the franchisor and the franchise organization so the potential franchisee has enough information to make an educated decision about a franchise investment and its risks and expected costs.
The FDD includes information regarding:
The franchisor and any parent companies, predecessors and affiliates
Identity and business experience of key persons
Litigation history of franchisor or its executive officers
Bankruptcy information
Initial franchise fee, which often includes costs for initial inventory, signs, equipment, leases, or rentals, and estimated total initial investment
Restrictions on sources of products and services from suppliers
List of franchise outlets
The Home Stretch
At this point, if both parties are still interested in moving forward, the candidate is usually invited to attend an "open house" at the franchisor's home office to take a closer look at its systems and support network.
The candidate then returns home, and a decision about whether or not to offer a franchise to a candidate is typically made within one week.
Converting an existing business to a franchise
A candidate for converting an existing business to a franchise goes through the same recruiting process as outlined above. If awarded a franchise, the business is then awarded a franchise territory and converts its business name to the franchisor's name. Franchisors will have already predetermined the size of territory that is required for a sustainable customer base.
The new franchisee keeps its existing customers and, in many cases, maintains its existing corporation—the corporation is now simply doing business under the new trademark of the franchisor via the franchise agreement. The franchisee then notifies its customers of its name change.
Costs are typically much less to convert your business to a franchise than to start from scratch because the business already has the basic equipment and employees needed to operate.
Tools to ensure success
Franchisors provide their franchisees with a valuable set of tools to help franchisees follow their approach for building and maintaining a sustainable, large-scale business while also ensuring a positive and professional experience for commercial customers. These tools are designed to reduce the cost and effort spent on critical but often time-consuming administrative tasks so that owners can focus on the complexity of servicing their customers, many of whom have multiple sites in several states. These tools can include:
A standard operating manual for all policies and procedures related to running a successful, business.
Ready to use templates for budgeting and planning, bidding and estimating, customer service and contracting, routing and scheduling, and quality control and project management.
Guidelines for employee management and development.
A set of marketing materials, including stationary, envelopes and brochures, with the franchisor's logo and a consistent look and graphic design, but personalized to each franchise.
Ongoing support
A franchise's growth is accelerated most quickly by a strong and accessible support network. Many franchisors provide the tools for branding but don't always follow through with a team of support advisors, industry peers, and business mentors. At. U.S. Lawns, the company for which I am director of brand development, owning a franchise means joining a network of 260+ businesses that follow the same systems, best practices and processes, receive the same training, and strive for the U.S. Lawns standards of excellence. Being part of the U.S. Lawns network has other advantages, such as a dedicated advisor who's assigned to a franchisee on day one to help set business goals and then offer growth strategies for the long term. For franchisees, assistance is never more than a phone call away.
Franchisors also hosts group meetings, conference calls, regional meetings, and an annual conference for its franchisees to share best practices, conduct operational and sales training, and promote camaraderie amongst franchisees.
Act today
Through franchising, you can launch or expand your business with a time-tested road map for success, accelerate your growth and earn revenue faster, and access a network of experts whose job is to help you prosper. It's a proven way to truly be in business for yourself, not by yourself.
—
Brandon Moxam is director of brand development at U.S. Lawns. Moxambrings potential new franchisees to the U.S. Lawns Home Office. He also looks for new partnerships he can forge to improve the lives of franchisees and add to the franchisee team of U.S. Lawns' nationwide network. Brandon can be reached at [email protected]. Visit U.S. Lawns for more information.