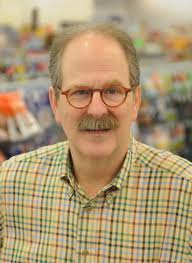 The essence of a great brand is quality.
Other factors play a key role in this equation, including exceptional service and establishing a personal relationship with consumers, but these things proceed – they are the effect of, not the cause behind – the success of a particular product. Maintaining that quality is a daily exercise in leadership, accelerated by instantaneous communications, social media and word-of-mouth marketing within one's own community.
The lesson, for executives and readers alike, is simple: Quality is the result of a commitment to excellence; it is not a one-off action – it is not a do-it-and-forget-it phenomenon – that sustains itself without the careful attention of an entrepreneur with an artistic sensibility.
Imagine a master gardener pruning a bonsai tree, in which every action enhances or undermines the quality of that living item, where an entire philosophy governs the care and shaping of that tree. Picture the transcendent power of touch, as fingertips influence the size and aesthetics of the tree. The quality emerges from love, a passion for beauty and patience before the one variable no one can control: Time.
Now, apply that discipline to the manufacture of a staple consumer good. Only then, will you appreciate how vital quality is. It is as fragile as that metaphorical tree – too much pressure will snap its branches, or destroy its roots – so we cannot impose an expiration date on when we should stop caring about quality. The moment we do that is when quality disappears forever.
I write these words from experience because, as the Founder of Dave's Pet Food and Dave's Soda and Pet Food City, I have an uncompromising attitude about quality. I know that a person's canine companion or feline friend deserves a product that I would – and do – vouchsafe with my name across every can and bag.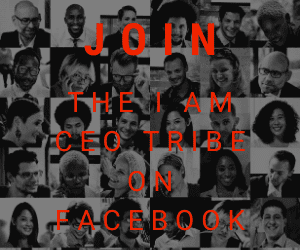 And, as the author of a book on the topics described above, Creating Customer Love: Make Your Customers Love You So Much They'll Never Go Anyplace Else!, I believe a company must love their clients with the same intensity that these individuals have for a certain business. A brand must always respect and adore its consumers; a product must symbolize these values, period.
Notice, too, that quality does not have to be a luxury. It does not have to be – it should not be – something beyond the reach of an entrepreneur or a discerning consumer. It most definitely should not be an ideal that excludes the goals of an ambitious independent retailer.
Again, I make this assertion based on facts. I offer this comment from serving on the Retail Advertising and Marketing Association Board of Directors, representing independent retailers alongside Vice Presidents of Marketing for Home Depot, Walgreens and Target.
Creating a Legacy by Acting on Core Principles: Define Your Brand
In the end, quality is about the life and purpose of a brand.
A great brand does not die; it does not succumb to so-called "market conditions" and "globalization." On the contrary, the market is the means by which demand increases for a legendary product. By this process, a local favorite soon becomes a national sensation, culminating in a worldwide celebration of that good or service.
The takeaway theme for executives is, to invoke the artistry of that master gardener, never sacrifice core principles for illusory things: Sudden riches, power, fame and visibility – all of these things are irrelevant, when juxtaposed against eternal values.
In other words, be a leader. Demand quality, and set an example for your employees and customers to follow.
Let your product be the ultimate testament to your integrity.