An alarming 96 percent of all companies fail within ten years, which is often attributed to a lack of efficiency and streamlined processes. Failure to master and control essential business functions, such as HR and marketing, will financially harm the company. For example, research shows that replacing a minimum wage employee, which often happens because of poor HR practices, will cost the company $3,500 every time. Waste, inefficiency and redundancies can be eliminated through business process automation, which will help companies remain productive and competitive.
Workflow Software
Business automation will save time, reduce resource usage and increase the potential for higher profits. The best way to start the automation process is through documenting current business processes. In order to accomplish this, most companies use tools like workflow software that allow them to easily map out and visualize their internal processes. This will help them determine who does what, when a task should happen and how long each step should take. This will highlight which steps are critical and which are redundant because business leaders can look at the whole picture in comparison with different processes and departments. Workflow software will allow managers to remove unnecessary steps and modify the order of important steps to streamline the whole process. For example, some steps could be integrated into different departmental processes.
Process Management
Business process management (BPM) refers to a set of manual techniques that help organizations improve the company's performance through the analysis, design and control of business processes. BPM results in improved business agility because process modifications will help the company stay current with changing market conditions. An efficient BPM system will help business owner to pause, reconstruct and re-execute business processes. This means that business processes are conceptualized through dynamic documents that help managers stay on track, implement changes and redefine tasks for employees. The ultimate result is that the company will enjoy a higher level of flexibility and adaptability to unstable or unexpected situations.
Business Process Automation (BPA)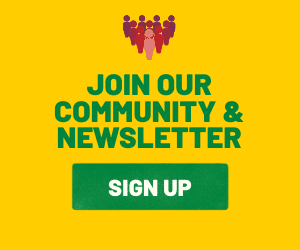 Business process automation is a similar technology that comes in many forms. Automation aims to make the entire production process more streamlined, cost-efficient and error-proof. For example, an accounting department may process hundreds of invoices every week that must be custom printed and hand-delivered between decision makers. Certain invoices that require over three signatures may take weeks to become finalized. This inefficient accounts payable process will produce delays and make it difficult to monitor invoices in the approval process. Instead, invoices should be be scanned into a content management system that automatically designates the invoice to assigned employees for review.
HR Software
HR programs, such as human resource information systems (HRIS), will help the HR department function more smoothly while also saving money. Implementing HR software in the workplace will improve payroll and benefits administration productivity. HRIS programs may eliminate the need for accounting software. Certain HR process, such as hiring new employees, must be restructured in order to eliminate wasted time. HR hiring processes that are slow and disorganized may result in it taking weeks to hire a new replacement. Being down even one employee can drastically impact a business unit, such as a busy sales team or production line. In addition to this, HR software will help HR managers maintain compliance with state and federal laws.
Marketing Automation
Marketing automation software is a type of technology that allows business leaders to assess and automate marketing tasks and workflows to increase operational efficiency. Marketing automation software will help marketing managers to streamline their lead scoring, nurturing and generation processes. It will also help with customer retention, segmentation and lifecycle marketing. Any company that expands their number of marketing channels will benefit from being able to access a centralized database that includes information regarding prospect and existing customer behaviors and interactions. Many programs come with an engagement marketing engine that will allow marketers to manage and automate marketing processes in online and offline channels.
In the end, automating key business processes will result in greater agility and control that will improve quality, profitability and customer satisfaction levels.
—
Robert Cordray is a freelance writer for Income.com and expert in business and finances. With over 20 years of business experience, Robert is now retired and hopes others can benefit from his writing.