Social Media is here and it is not going anywhere. Many brands focus on specific social media sites because of the type of updates they can make or the activity level of their target market. Twitter is no different and the microblogging site is used by entrepreneurs and business owners to promote brands, communicate with customers and to tell their stories. Rescue a CEO asked some businesses how they use Twitter to help them.
#1 – Promote Solutions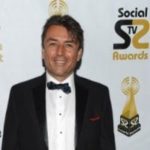 We use twitter to promote our curation solutions. Each link in our curated library can be shared independently to drive traffic back to our site. Our curated library is organized in multiple channels and can easily host hundreds of articles. The shared links include the publisher or influencers twitter handle. We have found that reciprocity works. In other words by adding the authors twitter handle they become aware of our tweet and our services. This method has proven to get us new influential followers and grow our reach. Her are 2 examples of our tweets. The first promotes the article and the second reaches out to the influencer directly.
Thanks to Karan Bavandi, Optimal Access, Inc
---
#2 – Interact with Experts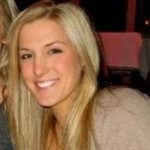 We use Twitter for our business to interact with industry experts, to directly communicate with clients and to follow social trends. Twitter is an extremely easy platform for short-form communication and low cost when running ads (promoted tweets) to advertise the brand. We integrate Twitter, as well as other social vehicles, into all of our marketing efforts to give our clients an idea of our brand voice and personality, provided them with information about Scorpion and assist in the buying process.
Thanks to Kristi Gramlich, Scorpion
---
#3 – Immediate Access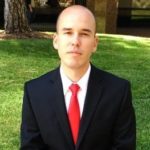 Twitter allows me to be immediate, interactive, and irreverent. I love it. And I consider it as part of my marketing strategy as a solo injury attorney practicing personal injury law in La Jolla, California. Lots of attorneys use Twitter for marketing, but most of those attempts are tepid and spammy. Twitter is a social network, so be social! It's important for a business (especially for a professional) to have a social media presence and to interact with Twitter users. Don't use Twitter for spammy blog posts and lame retweets. I do, however, use Twitter to push out my blog posts. But I also use it to interact with colleagues, other professionals, friends, family, and reporters. I have developed relationships with reporters through Twitter, and that has helped me develop other marketing strategies. Twitter is not about quantity (e.g. I have 12k followers because I follow 15k Twitter users). It's about quantity (e.g. how many retweets, quotes, likes). And if you want quantity, develop relationships with other Twitter users and use hashtags. Tweet photos. And don't be afraid to use GIFs!
Thanks to Evan W. Walker, Esq., The Law Office of Evan W. Walker
---
#4 – Highlight Articles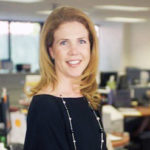 We use Twitter for a little bit of everything from sharing our own content to retweeting blog posts from our partners. One thing we love to do is highlight interesting articles from other thought leaders in the field and @ mention the writer and outlet. We did that recently with a piece in The Atlantic by Alaina Semuels about the 'Delaware loophole' and how it works for taxes in the state of Delaware. It's pretty easy to just mention the outlet, but I love to give the writer a nod for sharing their insight and open the door for conversation that way.
Thanks to Deborah Sweeney, MyCorporation.com
---
#5 – For Recruiting
Many people will tell you they use Twitter to increase brand awareness and can help your company grow. Our company uses Twitter in a whole different way, *we mainly use Twitter for our recruiting process. * Our tech guys have implemented an automated system that follows professionals that can be potential candidates. This is extremely useful because it gives a whole network of candidates and speeds up the recruiting process. Our social media manager not only follows professionals but engages in conversation with them. This is really important because it gives our Twitter a personality and decreases the likelihood our tweets are seen as spam. It is integrated within our content marketing. However, the best part about Twitter for recruiting is combining trackable URLs and using hash tags for searchibility. Tracking urls allows us to track the number of clicks and the hash tag element increases our reach to our targeted audience.
Thanks to Shamaas Hussain, SMC Digital Marketing
---
#6 – Engage an Audience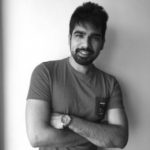 Despite the current news about Twitter's potential takeover by the media or tech giants like Disney, Salesforce and Google, my primary purpose of using the microblogging site is to engage with my audience. And to effectively do that, I use different types of media, whether it's a photo collage, a witty quote, a video or even a gif. Adding to that, I used the pinned tweet for featuring my special promotions giving that it a longevity. Getting in touch with the influencers to help convey my message across to their audiences is also one of the primary functions on Twitter. I use our company Twitter account to help solve our customer problems and provide service to them real-time. The effective use of hashtags also helps in message dissemination in a strategically thought-out manner.
Thanks to Jitesh Keswani, e intelligence
---
#7 – Creating Strategic Partnerships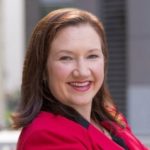 Twitter isn't just about connecting with just anyone and everyone who you can follow or who will follow you. It's about finding the people, organizations, and businesses connected with your audience who have goals that are complimentary to yours and creating strategic partnerships with them. I can search for my key clients (MomPreneurs), but not everybody who needs or wants my service will identify as that (maybe they don't even know that is what they are yet?) Instead, I want to find people who have access to that group of people such as food delivery services, prenatal massage businesses, and nanny services. Those people are already serving my community and doing it on a much larger scale. After making those connections and getting some fans there, I can begin to make inroads and build trust with the people who need my services.
Thanks to Suz O'Donnell, Thrivatize
---
#8 – Attracting Clients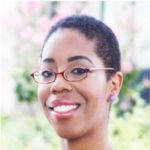 While Twitter chats have proven successful in the past attracting clients & attendees, tweeting simple truths about business is working well for me. The information I share is attracting founders and CEOs of tech companies as well as entrepreneurs. Some are from companies I want to work with. My tweets showcases that business is complicated because we want to do too much at once which leads to burn out, frustration and incomplete projects. My business is focused on mental detox and how it increases productivity. So unless I'm live tweeting, my tweets voice a sentiment that speaks directly to people's immediate frustration or desire. I use twitter to have conversations or join conversations so I create a relationship that evokes trust and honesty. That way when people work with me, they know I'm the same online and offline.
Thanks to Vernetta R. Freeney
---
#9 – Connect with Similar Interests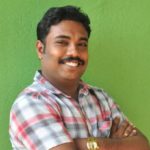 Twitter is one of the social media platforms that has helped a number of businesses and individuals to connect with people who hold similar interests. At Acodez, we have been using Twitter and we have found that it is one of those networks that has helped us to expand our reach breaking all geographical barriers connecting us over wider horizons. Twitter is one of those platforms that helps in building and fostering your relation with prospects who will once turn into your customers. It helps to generate publicity which ultimately drives traffic. You can use the medium of Twitter to offer customer service and increase your outreach among your audience. Twitter drives engagement over user content and also, it is the best place where you can listen to what your customers have got to say and on Twitter, you are always connected to the latest trends that are dominating the market.
Thanks to Vipin Nayar, Acodez
---
#10 – Starting Conversations
Twitter is a phenomenal resource for entrepreneurs and business owners as it offers the ability to interact with customers first hand. This type of customer engagement is a great way to gauge where you are going right as a business, what could use some improvement, and what is not working – straight from your customer. So don't be afraid to start a conversation! Simple things, such as setting up a poll about your product/service that your customers can answer encourages customer engagement, while giving you feedback. Or possibly, setting up a twitter chat with a branded hashtag about something in your industries' niche. With Twitter it's all about communication done right.
Thanks to Michael Banks, The Fortunate Investor
---
#11 – Finding Target Audience
The micro-blogging site is quite remarkable when businesses are looking to reaching out to their target audience on the go. Twitter can be used to broadcast temporary offers and sale to a explicit segment of customers with specific demographics. It may sound similar to the SMS messaging, yet is much better and effective. The ability to use hashtags to manage their communication and engagement gives businesses the much needed control for conducting topic-based campaigns. Also, tweets being posted for even the entire month can be scheduled simultaneously on a previous date, which makes it quite easy to work on a strategy.
Thanks to Swapnil Bhagwat, Orchestrate Technologies, LLC
---
#12 – Empowering Avenues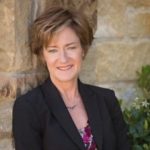 I rely on Twitter to open conversation and connect with people across the world who coalesce around areas and causes that captivate me, and see it as an avenue to address the concerns of others through my expertise in global management consulting. Twitter empowers me to find interesting businesses and individuals to interview on my radio show, foster relationships I would otherwise not have access to, and simply start the conversation with a friendly tweet – whether in English, Spanish, or Portuguese. It's rather like enjoying a virtual networking cup of coffee with a new friend and learning what we have in common and how we can help each other. As an American business professional who's lived in Spain and Brazil, traveled extensively across three continents, and cares about international causes, I value creating enriching connections with the abundant and diverse citizens I find on Twitter.
Thanks to Alise Cortez, Insigniam
---
#13 – Curate Content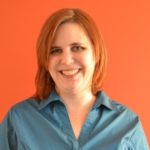 We use Twitter to distribute blog posts both for our digital marketing agency and for clients. In addition, we curate and share relevant, quality content from industry influencers that we feel our followers will find useful. Finally, we use it to engage with our audience and influencers, sharing their tweets, replying, and liking their posts.
Thanks to Julie Graff, Pole Position Marketing
---
#14 – Breaking the Ice
I've been using Twitter for over 5 years to connect with my targets. I find that most decision makers can be directly reached between 4am – 5:45am. I also use Twitter as a resource to see WHERE my targets will be, and I travel to various events they are speaking at and/or attending. This has successfully worked for me since launching my new business and product lines 3 years ago. People ask me every week how I've been able to get to Oprah, Steve Harvey, Daymond John, etc., and it's thru the use of Twitter, for the first connection, then I always follow up in person. I don't think it's practical to think Twitter can close a deal; however, to break the ice, and to locate targets, MOST DEFINITELY.
Thanks to BJ Dowlen, Bodyworks Enterprises, LLC
---
 #15 – Twitter Campaigns
Competitions have become a large part of our Twitter campaigns. In the past three months, we have seen our following grow from 800 to over 2000 thanks to two large competitions we have run. To celebrate Roald Dahl Day, we gave five entrants the chance to win a cushion of their choice, simply by following and retweeting us. This competition got over 850 shares, and increased our following by more than 500. Our new competition has been running for two days, and has already had nearly 400 retweets and brought us over 150 new followers.
Thanks to Darren Green, Custom-curtains.co.uk