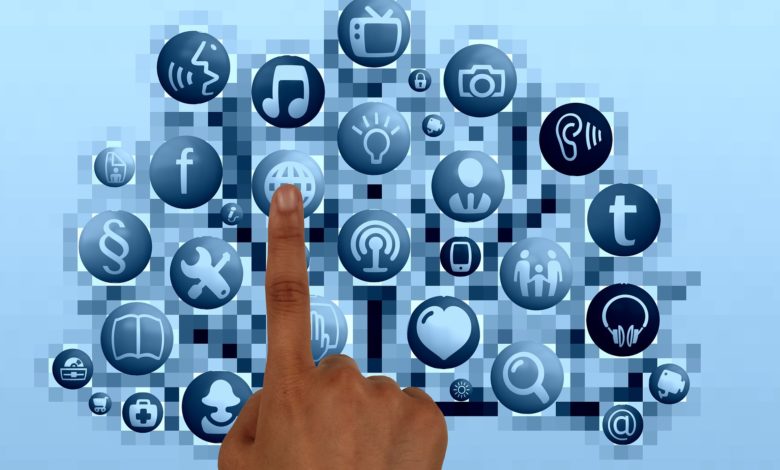 Social media is ubiquitous, and no one is not affected by its impact. The presence of social media has brought behavioral changes in the people and given rise to demands for new products and services that were not existent.  Owing to its reach and penetration, social media is being extensively used by businesses to promote their products and services. This is mainly because of the popular social media enjoys, and is, therefore, an excellent medium to reach out to millions with much less effort and cost. Being a platform where people communicate, collaborate and socialize, social media works as a significant influence on the lives of individuals even when they turn offline.
It is critical for any business to have social media presence and derive the best benefits through a smart social media strategy. No matter which route a company takes, it is essential for it to integrate social media with its activity. Here, web design plays a vital role. The concept of web design has gone through a sea change after social media made a sweeping presence in the world of internet.
How is Social Media Impacting Web Design?
The need for integrating social media into all digital products such as websites and applications has impacted the way web designing was done in the past. From big companies to small companies, everyone has social media presence. One can easily link the homepage of the website or any product page with their social media page and attract the attention of the existing customers as well as prospects. There cannot be a better way to do this, and that is why all companies have social media handles integrated with their product page, homepage or their app. Just by clicking on one of those manages a customer can be guided to the social media page of the company.
There are two ways to engage customers. Customers can either register a social media like or share the content on their timeline or in a group or even share it in a personal message with a social media contact. This is extremely important as without engaging customers on social media platform a business cannot have the edge over its customers.
Attractive Design for Pages and Profiles on Social Media
Who can deny that social media has made the Internet a lively space and opened a world of opportunities for all sorts of businesses with an interactive Marketplace that was nonexistent before? A business can not quite think of making a mark and its niche without a prominent social media presence. We are so used to it that we have almost taken social media for granted. Those days are long left behind when a website was enough and it was all that meant to be present online.
A dynamic website that reflects the character and Persona of your business is still essential. However, without incorporating social media into your online strategy, you cannot tell the world that you exist online. This becomes more important because Google gives a better ranking to businesses who share their content on social media, and even ranks a website by social media reactions, comments, and shares. This, Google takes it as an indicator of relevant content which makes sense to the users.
Designing plays a crucial role in this as it is the principal means by which a business can present itself in front of customers and prospects. Whether it is Instagram or Facebook, it is essential to design pictures and other important things like cover photo profile picture which is relatable to your brand image and the message you want to give. The designing should be such that it should grab the attention of the users instantly and can create a positive image in the minds of all those who come across the company page.
Perfect Design Essential for Social Media Ads
Social media is no longer something new; still, the number of people joining various social media platforms is not receding. Whether it is Facebook, Instagram, LinkedIn or Twitter, the impressive number of people opening their accounts is in itself an indicator why you should give due attention to social media. The companies have long understood this friend and are now preparing compelling content to advertise their products and services. The only way to make an impactful presence is by resorting to fresh and innovative design. Catching up the latest designing trends and experimenting with the existing ones is what the designers are focusing can.
Companies need to materialize the exposure allowed by different platforms and to do that they need to understand the character of each medium. There is no size fits all. So, designers are creating different promotional items to suit the flavor of each medium such as banner ads, memes, etc. This is turning out fruitful for those who are able to combine their marketing strategies with designing and are garnering likes, shares, comments and free Instagram likes. 
What can Interactive Design do?
Social media has pushed the imagination and innovation levels of both marketers and designers. To survive the grueling competition, visual medium is used widely, and the importance of designing has been felt more than ever. Interactive design is the key to engagement. Much of the success of a website and social media pages depends on how well they are designed as it reflects in the form of interaction from the prospective as well as existing patrons. Little engagement will indicate the lack of interest of the users, and being a platform that allows tracking behavior of the users, it is easier for the businesses to track and fix the cause of their failure. High engagement will be a reflection of success and encouragement for continued efforts.
This guest post is courtesy of Walter Moore.