Business owners should be upto date with business trends and anticipate changes in their business due to the same. Whether it is Facebook, Twitter, text messages or direct mail, entrepreneurs and business owners should know it's not just about hoping they come, it's about adapting to the trends it and positioning yourself to leap from the same.Just as business as usual is no longer business as usual, business trends as usual is no longer trends as usual.
We asked entrepreneurs and business owners what they believe is will be the trend to watch in 2018.
#1- Shoppers will return to Main Street in 2018
Small is the next big story at retail – small as in small businesses. This trend is fueled by the desire of the highest-potential and highest-spending customers' passion for a new shopping experience that they can't find online, at the mall, in the national chains or in big box stores. Owners of small retail shops often feel overwhelmed by the rapidly changing retail environment, with competition on all sides and most especially from Amazon. But small business retailers have a competitive advantage that none of these  bigger, better capitalized and techno-powered retailers have: their personal  touch. It is realized not just through the personal service that specialty retailers offer, but by being vital members of the local community. This trend will reshape the retail landscape over the next decade.
Thanks to Pam Danziger, Retail Rescue!
---
#2- Emphasis on plans execution
We should expect a movement away from creating business plans as one-and-done documents and a move toward emphasis on executing to the plans. My business, Plan Canvas, is riding the cusp of the wave of an emerging  market of Strategy Execution Management, or SEM, software. Strategy Execution theory has been around for a long time and the Business Plan software industry is saturated. But the SEM software market is new. SEM at a high level can be thought of as the coming together of strategic and business planning with project portfolio management (PPM) but with a heavy emphasis on actions and results.
Thanks to Jon Umstead,  Plan Canvas!
---
#3- Authenticity in Marketing
Authenticity will be a greater factor in marketing. Content that is authentic and that resonates with the customer persona is key. Hyper-produced, unrelatable content is ineffective and leads to a stagnant and negative customer experience. From posters to fliers, influencer marketing to traditional advertising methods – no matter the medium, businesses must be more authentic. Being current and credible is more important than being polished and professional.
Thanks to Lauren Gilmore, PR&Prose!
---
#4- Rise in freelancers
I think we'll start to see a decline in the number of employees physically present in an office and we'll start to see a rise in either freelance workers or remote workers because of all the direct access that technology, and specifically VR, provides. At the end of the day, the workplace itself will be virtual and no one will really be in an office. People will be able to go from meeting to meeting without ever having to get up and leave their own room. They can be anywhere in the world and all they'll need is a computer or computing device and a headset and they're good to go to work for the day.
Thanks to Lyron Bentovim, The Glimpse Group!
---
#5- Voice search in marketing
Usage of voice search grew by 22% in 2017, and it's catching up to other dominant search interfaces.Technology is developing at a rapid pace and we as consumers of marketing content are becoming lazy, therefore the rise of voice search. The average person can say about 150 words per minute while typing on mobile maxes out at around 40 per minute. ComScore claims that 50% of searches will be done by voice by 2020, and it's already creating ripples in SEO and content marketing strategies. No longer will you need to rely on using keywords throughout your blog content – instead natural language and intended meaning the behind searcher's query will take precedent. Watch this space!
Thanks to  Stacey Kehoe, Brandlective!
---
#6- AI experimentation and investment
As artificial intelligence transitions from an exploratory stage to a commercially viable stage, more and more businesses big and small will be investing time and energy into understanding how to utilize AI for their own business.Implementation will come more slowly, as most businesses don't have the resources to go from 0 to 100 in terms of AI implementation in one year, but it will inevitably come. First up is understanding how to utilize AI for specific businesses, and we'll be seeing plenty of that in 2018.
Thanks to Nate Masterson, Maple Holistics!
---
#7- Data Visualization
Data may disappoint, but it never lies. 2018 will be the year of data visualization, whereby even neophyte managers and executives in the game of data use it to make powerful decisions.
Thanks to Rick Steele, SelectBlinds!
---
#8-More availability of risk-based authentication tools
A decline of password-only authentication will continue to grow as businesses face more security breaches and hacks. The newest line of defense will include risk-based authentication tools. These tools are becoming more available and work in the background to factor in data and a users behavior in an attempt to validity if a person's access is actually authorized. MFA in combination with risk-based authentication build a stronger barrier to unauthorized access.
Thanks to Lindsey Havens, PhishLabs!
---
#9- Job flexibility
One of the biggest trends we'll see in 2018 is around job flexibility, especially work from home opportunities. It's increased in popularity in recent years, and I think it will continue to rise in popularity in 2018, particularly as more and more employers are offering more flexibility and work from home options. Having workplace flexibility is increasingly popular as a top desired job benefit among jobseekers as well, and technology like Slack and video conferencing has made it easier to work remotely.Flexibility and remote working options will be key to attracting top talent moving forward.
Thanks to Georgene Huang, Fairygodboss!
---
#10- The mixing of uses in shopping centers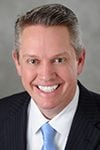 As more big boxes Close (Sears, JC Penney, etc), look for them to be replaced by non-retail uses – office, medical, education, apartments, gyms, religious and even self storage. Surprisingly, these non-retail uses will help the remaining retail to thrive.
Thanks to John Crossman, Crossman & Company!
---
#11- Use of coworking and shared office spaces vs. having their own leases
In 2018, a big trend is that more entrepreneurs will be using coworking and shared office spaces vs. having their own leases. Small Business Labs predicts 2.3 million members in 2018, up from 1.74 million in 2017 – and 5.1 million members by 2022. Why? Coworking is flexible – there are a range of membership options from $49/month for coworking to offices for one or teams. There's a community and it's easy to network with other members. And with the right kind of coworking has private phone rooms, lots of meeting space, makes it easy to have video calls. Coworking can be professional, where you can comfortably house staff and bring your clients. And there is one more reason: A new federal regulation will require businesses to put leases on their spreadsheets for comparison against profit. This is a first. It will hurt any business that is trying to sell itself if it is stuck in a long-term, expensive lease.
Thanks to John Arenas, Serendipity Labs!
---
#12- Taking space
I think we all get caught up working so hard that we forget to self-manage our own strategic directory, both in life and in work. This year's calendar invite will be a space break for me to take the mental space I need to be creative. One hour per day of blocked out creative space. I'm sure it will be viewed as a waste of time, at least at first. But maybe it will become a trend as well. Who knows. What I do know is our economy increasingly values creative solutions to keep up with what the rapid pace of technology is doing to all of us. One brilliant thing coming from this meeting alone could be infinitely more valuable than the time lost to the old world's version of productivity.
Thanks to Jessica Higgins
---
#13- Formalizing your corporate structure
In our business, we're seeing a particular business trend relative to the new tax laws: Formalizing your corporate structure. We're seeing a significant increase in S-Corporations & LLCs in 2018. We believe that business owners and entrepreneurs are forming pass-through corporate entities to take advantage of the new business-favorable tax laws. We believe that businesses that previously were unsure about the benefits of incorporating or forming an LLC are now taking the opportunity to not just protect personal assets, but also to save on taxes.
Thanks to Deborah Sweeney, MyCorporation!
---
#14- Live video streaming, automation and AI
As we head into 2018, business owners will be looking at top trends they can take advantage of to accelerate their growth. If they aren't already, automation and artificial intelligence will be huge. Efficiencies are extremely important for entrepreneurs trying to find cost savings and maximize growth. This is equally important for customer experience, who value quick, convenience service. While social media continues to be important, communities and customers alike are embracing live interactions that enhance their relationships with brands (that's why marketing and events are so important!). Live streaming video content from these live experiences are the best way to maximize your interactions digitally rather than pre-scheduled posts or featuring highlights after the fact.
Thanks to Serena Holmes, Tigris Events Inc!
---
#15- Great cyber moves
2018 is here and we've begun the great cyber move…micro space is needed to work in today's world as most of us are on the great superhighway called the internet! However, what I'm implementing is a half day a week out of the office where we stroll the HOT SPOTS of Boca Raton and see our city in action during the work day!
Thanks to Adrienne Mazzone, TransMedia Group!
---
#16- More focus on strategic account
One of the top business trends in 2018 will be organizations putting a greater focus on their existing accounts. In our recent Top Performing Sales Organization Benchmark Report, RAIN Group studied 472 sales organizations—both small and large—across 26 industries around the world. The top three goals for leadership are: Increase business with existing accounts (50%). Improve ability to communicate value (42%). Improve customer retention, repeat business, and renewals (42%) The research is clear. Two of the top three priorities are explicitly focused on strategic account. And, indeed, it's when companies can further create and better communicate value that they can best grow their accounts.
Thanks to Mike Schultz, RAIN Group!
---
#17- Contextual marketing
Understanding the full context in which the consumer is researching/discovering your brand (supported by a surge in Big Data and predictive analytics) will emerge as a critical trend in 2018. As marketers learn more personal details about their target audiences, contextual marketing will move to the forefront of online strategy in an effort to engage with consumers on a more personal level.
Thanks to Sas Terani, Terani Couture!
---
#18- Generational Shifts
Over the last decade, millennials entered the workplace and changed the way business is done. This year though, the oldest of the Gen Z generation will be entering the workplace — and millennials will be managing them. Gen Z grew up in the tech generation; the youngest of them weren't even born when the iPhone 4 released. While it's hard to imagine how Gen Z will change the way we do business, there's one thing we know for sure, they will!
Thanks to Mike Sims, ThinkLions!
---
#19- Machine learning driven software and AI
One of the biggest trends in 2018 is the explosion in artificial intelligence and machine learning driven software products. In fact, the trend is set to grow double digits with new tools for all kinds of business needs (human resources, marketing, payroll, claims etc.). While you may think this is the beginning of employees becoming obsolete it is, in fact, the complete opposite! The demand for data scientists, mathematicians, full-stack engineers, designers with AI experience etc. has grown and is set to grow throughout the next 18 months. As a result, colleges have now begun to offer AI or ML specific degrees and jump on the bandwagon while they can. Just a few years ago, with the explosion of entrepreneurship schools, major universities renamed majors and offered minors in relevant fields
just to be trendy to attract more students. This year, you better play the AI game.
Thanks to Arjun Rai, HelloWoofy.com!
---
#20- Great team and culture
Trends from the past such as an emphasis on a building a great team and culture continue to be at the forefront of 2018 priorities. Our political climate and movements like #metoo which address sexual harassment–especially in the workplace–are creating an even greater need for compassion and balanced communication for business owners. Maintaining positive, non partisan views while being aware of and having to potentially address political decisions continues to be challenging more now than ever before. Changes in tax and benefit implications will also require time and resources.
Thanks to Ajay Pattani, Perfect Search Media!
---
#21- A number of things
The year 2018 should see a time where video dominates marketing. It's too much of a facet of marketing to ignore. I also see an increased need for quality. That said, there's just too much inaccurate information out there. You might also see AI and machine learning entering into business marketing efforts, both large and small. This will apply to small businesses and larger corporations alike.
Thanks to Andrew Schrage, Money Crashers!
---
#22- Small Business-izing of Technology
Cloud based technology is bringing enterprise-class business software to small businesses, which 10 years ago was only available to large companies with big technology budgets. In the past, the big tech companies like IBM, Oracle, and SAP focused on high quality and high expense solutions to Fortune 500 companies. Today, even a small business with just a handful of people can get fantastic  software to run their business. You can use Gusto for your payroll, Base CRM for Sales, Hubspot for Marketing, and Google Apps for your internal collaboration and email. No need to buy a data center, you can run your technology assets in Amazon Web Services, and consume a ton of services via the many APIs available today.  This trend lowers the barriers to entry of starting a business because it takes so much of the complexity and cost off the table. It also clears the way for small businesses to innovate and grow. Because of that available technology, we were enabled to start our company on our savings and a shoestring budget, and over just 5 years grow into the #1 Routing App for Salespeople in the App Store.
Thanks to Steven Benson, Badger Maps!
---
What business trends are you expecting in 2018? Tell in the comments below. Don't forget to join our #IamCEO Community