Advice
5 Ways to Manage Your Budget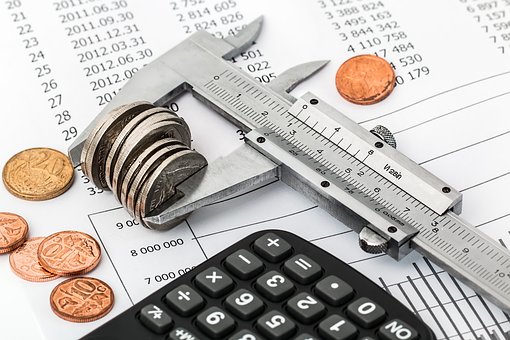 Since we were young, our parents have asked us to be on a budget and learn the value of money and even if not that, we have heard them talking about things like this with each other. Until we become old enough to earn, we do not understand how crucial it is to stay on a budget.
While we all are aware of the long list of the benefits budgeting holds for us, budgeting may sound to be a nightmare for many of us. And for those people, I am here to try to make it a little better for you. See the regal assets reviews to be in the know.
Following are the five ways in which you can manage your budget in the best possible way.
Let technology take over
First and foremost, let the technology have the control over your affairs so that you can sit back and relax. There are so many applications for your smartphones to be downloaded and track your finances on a daily basis.
Mint I one of the best software designed to track your budget and go through your bills while making you fully aware of your financial condition.
List it up
Some of us buy with great caution while others are reckless buyers. In whichever category you lie, make up a list before going out for shopping, may it be grocery shopping or you are out with your pals for a date dress.
Our marketers have become so creative that without bringing things into our notice, the products are placed in such a way that we end up buying things that may be categorized as unwanted or luxury for us. So, make up a list and stick to it.
Keep your family well-informed
Being on a budget and keeping your family uninformed is never helping. I know the trouble you go through for preparing yourself a budget while keeping every aspect in mind on the weekends. And on the weekdays, when it was time to execute, you did everything possible for the plan to stick but seeing the progress at the end of the week is still shocking as you see no progress at all. And the reason behind this is so petty that you feel foolish not to do it in the first place. And the reason is a uniformed family who apparently was doing nothing wrong but little did they know that it was not right either.
Make your family the part of your plan otherwise you may end up with more damages than gain.
Treat yourself once in a while
While on a budget we deprive ourselves with so much that treating ourselves at least a little is so important. At the end of every month allocate an allowance for yourself to enjoy after all the hard work you did.
An allowance makes you motivated to keep moving the way you are. No compensation can only make you spend more than you should have.
Cook at home
I have learned this the hard way. When I was a student, I use to believe in takeouts and delivered food only like any other student, but with time I saw my collapsed account and learned how to cook even when it was preparing just a packet of instant noodle and saw things changing.
Cooking at home can reduce your budget to 50% and can let you live a healthy life too. Isn't it like a buy one get one free kinda deal?
Author Bio: Sarah Smith has been a personal finance author for the last five years. She is also an independent and very passionate finance and investment advisor. She regularly posts at  PersonalIncome.org.