Ideas
8 Entrepreneurs Explain How They Use Their Podcast For Business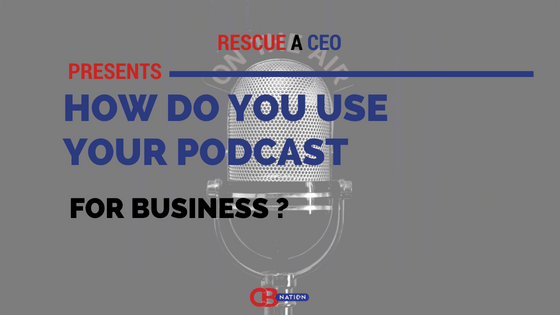 Just like videos, the use of podcasts is turning to be a preferred engagement tool for many entrepreneurs. It can be used to educate your audience on diverse topics and highlight news in the market. Podcasts can also be a great engagement tool with your clients and audience where you give them a platform to share their knowledge, expertise and opinions.
We asked entrepreneurs, podcasters and business owners how they use their podcasts for business.
#1- Build personal relationships
Raising money from passive investors to acquire apartment communities is all about trust. People don't invest based on rationality or logic, they invest based on emotion. They invest with people that they like and that they trust. Having a podcast is a great way to begin to form a personal connection with people you've never spoken to before. I cannot tell you how many times, after a brief email correspondence, I hop on a call with a prospective passive investor and they tell me that they feel as if they already know me because they've heard my voice so many times on the podcast. Essentially, a podcast allows you to form personal relationships and begin to build trust with people all over the world, all while working on another part of your business – or even while I'm asleep!
Thanks to Joe Fairless 
---
#2- A number of ways
I use my podcast, creating useful people, to create timeless content, reach the networks of the guests I interview and to sell children's storybooks. I share the podcast episodes via our social media channels and to our database of parents and teachers. I want the podcast to be a regular part of someone's day, so they get used to hearing from our brand. The ethos of my business, Clever Tykes, is to inspire 6-9 year olds to be positive, resourceful and creative through storybooks. The purpose of the podcast is to interview successful entrepreneurs and business leaders about the childhood influences that shaped their future. The storybooks and the podcast have the same goal – creating useful people! At the end of each episode I add a line that says "this podcast is brought to you by Clever Tykes. To support the podcast, head to clevertykes and buy a set for a child you know." Since launching the podcast there has been a noticeable increase in book sales, which we expect will continue to increase as it gathers traction.
Thanks to Jodie Cook, Clever Tykes!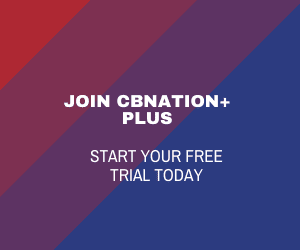 ---
#3-Explain a highly complex subject
Starting a podcast has helped us to explain a highly complex subject – artificial intelligence – to people in a really accessible and easy-to-follow way. Listening to two people talk about a complicated topic is often easier than hearing one person drone on. As opposed to a blog post, we've found that the format of a podcast gives us an ideal amount of breathing room to engage at-length about what we are doing, without losing the audience. With AI, there is always more to say. Also, the podcast has
been great for attracting top talent in AI and community engagement; for example, we turned to our community to help us name our podcast.
Thanks to Dr. Ben Goertzel, AGI (Artificial General Intelligence) Podcast!
---
#4- Three ways
I am the host of the Networking With Michelle Show. I use my podcast to promote my expertise in personal development. As I like to say life strategies with a bit of entrepreneur advice. I also promote my products, services, and events on my podcast. I have created a podcast checklist as a lead magnet allowing me to gain clients for consultations.
Thanks to Michelle Ngome, Line 25 Consulting!
---
#5- Build credibility
Since launching my podcast, my client acquisition has changed from me having to constantly reach out and find new clients and explain to them why we should work together to having potential clients come directly to me already knowing that they want to work with me. The credibility that podcasting has built for my business stems from the relationship building piece where they listen to my podcast 2 times a week and start to feel like they're in the room with me and we're friends – something that just can't be replicated through a Facebook ad.
Thanks to Monica Woodhams, Confessions Media!
Podcast:  Influencer Girl Lifestyle Podcast
---
#6- Develop reputation and demonstrate transparency
Here at Exposure Ninja, we use podcasts to share work that we're doing with our clients in order to build credibility as a digital marketing agency. We also use podcasts to attract new business, as we find that many people learn about us through iTunes. Quite a lot of our new clients mention that they have listened to our podcast episodes as a way to check us out before joining us, which means our podcasts allow us to demonstrate a greater degree of transparency, while further developing our reputation as thought leaders in the field of digital marketing. On top of this, we send our podcast episodes out to our email list as part of our automatic follow-up process.
Thanks to Tim Kitchen, Exposure Ninja!
---
#7- Share my expertise
I use my podcast for my business because it enables me to share my expertise and position myself as an expert for my audience. I find it's a great way to get in front of your ideal client and have them connect with me and my expertise.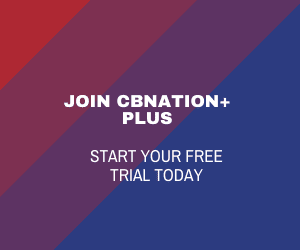 Thanks to Jane Baker
---
#8- Provide value
I currently have a video podcast for my business. The biggest thing I have learned is you need to provide value for your content. While there are many podcasts out there, if you are not providing value, your listeners won't listen to you on a consistent basis.  Marketing wise it is great to take little snippets from the podcast and use those sounds bites to gain more interest for your podcast.
Thanks to Patti Stewart, Defense in Heels!
---
How do you use your podcast for business? Tell us in the comments below. Don't forget to join our #IamCEO Community.