Running a business entirely can be challenging without tools that make it easy to save time and money. Regardless of whether you're an expert or a beginner in business, technological tools can help you be more effective and efficient.
We asked entrepreneurs and business owners about their favorite technology hack and here are the responses.
#1- Asana and clockify
I manage a fully remote company and to help keep all the employees on track, we use Asana. Asana helps track where projects are, who is working on what, and if deadlines are being met by the whole team. My personal favorite feature is the flying unicorn. Clockify is a great tool for keeping track of hours and most features are free. It has the option to add a price to your hours to track exactly how much billable time has been spent on a project or task. Plus, it integrates with Asana. 
Thanks to Jason Hennessey, Hennessey Consulting!  
---
#2- Keyword Everywhere
I use a free Firefox extension for keyword research called "Keyword Everywhere". This useful tool uncovers 3 valuable keyword data from Google that are usually hidden; monthly search volume, CPC, and competition level. Anytime you enter a keyword in the search bar on the everyday search  platforms (Google search, Amazon, Youtube, and ebay), these 3 pieces of data will be available just below the bar. For Google results specifically, you are provided these data in the related searches at the very bottom and also in some additional related keywords on the right hand side. For some online keyword research tools including Soovle, UberSuggest, and AnswerThePublic (which are all free), the data is shown for all search results. For many entrepreneurs and business owners, the Firefox extension Keyword Everywhere is a big time saver as you won't need to hunt for the hidden pieces of data on Google Keyword Planner through creating an active ad campaign or performing some complex calculations to find out their values.
Thanks to Hassan Alnassir, Size Graf! 
---
#3- Three virtual personal assistants
One of the best tech hacks for small business owners and  entrepreneurs is taking advantage of a virtual personal assistant. And three of your best bets are Alexa, Google Assistant, and Siri. Sure, these tools are popular for doing stuff around the house or more personalized needs, but they can be very effective when used for business purposes as well. You can utilize them to remind you of upcoming events and appointments, find the phone number of someone you need to call, or even get you info on the spot through voice command instead of having to manually look it up on the Internet. You can use the assistant to go through your email as well if you're looking for a particular message but don't want to go through all of that scrolling. In general, it truly can be a personal assistant of yours which will normally make you much more productive as an entrepreneur. And considering that today more than ever the phrase time is money is true, you really can't afford to be without one, especially since the cost is so modest.
Thanks to Andrew Schrage, Money Crashers! 
---
#4- Synchronize Desktop & Laptop Using Dropbox/OneDrive.
Being a tech nut, I actually have more than 2 computers and will trade off depending on what I'm using them for. The biggest challenge was I'd actually forget to put my files into Dropbox or OneDrive, and leave them sitting on the desktop. This caused a headache having to call my wife or secretary and have them email me my files. The good news is that there is a quick fix for this. Simply move your desktop folder into your Dropbox or OneDrive folder by doing the following: Open Windows Explorer, right-click on Desktop and go to Properties. Go to the Location tab, and then hit the Move button and select a folder inside either your Dropbox account or OneDrive account. It will then move all your files into this folder and map it up correctly. Do the exact same thing on all your computers, and now your desktop will look identical on every computer! You can do this for every personal folder such as Desktop, Documents, Downloads, Music, Pictures & Videos as well. 
Thanks to Marc Enzor, Geeks 2 You!
---
#5- Analytics Canvas
I've learned through the 5+ years as a leader of a startup how to be scrappy with resources. To be honest, we are serious data geeks over here and are constantly analyzing our site traffic. For most of our data, we use Google Analytics which sometimes does not provide us the accurate numbers we need. That's where Analytics Canvas comes into play. Analytics Canvas is our secret weapon and all-time favorite technology hack that helps us access accurate information from a variety of sources. The tool is robust, fast, and presents our data in a manageable and organized dashboard. The best part, it is extremely affordable compared to the full Google Analytics package we would need to buy to avoid sampling. Analytics Canvas has streamlined the way we pull data and analyze numbers. 
Thanks to Stacy Cyr, FreeLogoServices! 
---
#6- Facebook Messenger's Chatbot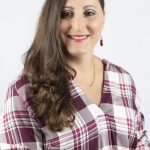 Clients nowadays expect you to be always available to answer questions. One way I've solved this is by creating a chatbot on Facebook Messenger 
using Chatfuel. It helps me to qualify people for products, answer their questions, show them videos and even follow up. Plus I've set it up where if the chatbot is qualifying a new prospect it will send me an e-mail and add it to a Google spreadsheet. The best part, this is done with the free version but there's a paid version that adds even more functionality. You don't need to be tech-saavy to do this either and people enjoy being able to get assistance when it's convenient for them.
Thanks to Lorena Tomasini, MALM Life and Health Insurance Agency! 
---
#7- Hunter
I frequently find myself needing to communicate with other businesses regarding content placement and other marketing ventures. One of the most valuable tools in helping me find the right people to contact is Hunter. There's a few email scraping services out there, but this one seems to be the most comprehensive and effective. It helps me direct my communications to the correct individual I'm trying to reach, and has indirectly lead to a quite a few integrations between our software and other companies'.. I consider it to be a necessity. 
Thanks to Joel Bennett, Tokeet!
---
#8- Boomerang and Pomodoro
Boomerang: This SEO tool has changed the way we work. This tool has solved the obstacles we have faced in the digital workplace like long email chain and boring subject lines. While many may know this tool from features like 'READ RECEIPTS' (helps with knowing how effective your subject line is) and 'REMINDERS' (used for followups), we love its RESPONDABLE feature as it helps us to ensure that our email pitches are short but concise. Boomerang has built this feature after reviewing trillions of emails and so it shows us what to write (and how much) in order to get better open rates. Pomodoro App: You might have heard of the Pomodoro Technique. Our team loves this tech hack! This technique helps us avoid the issue of taking frequent breaks by breaking your day up into 25-minute focus sessions followed by five-minute breaks. It helps to minimize distractions, maximize focus and boost my productivity.  Pomodoro apps are timers designed specifically for the Pomodoro Technique, making it easy to divide your day up into focus sessions and breaks.
Thanks to Nooria Khan, GigWorker! 
---
What is one of your favorite technology hacks? Tell us in the comments below. Don't forget to join our #IamCEO Community.