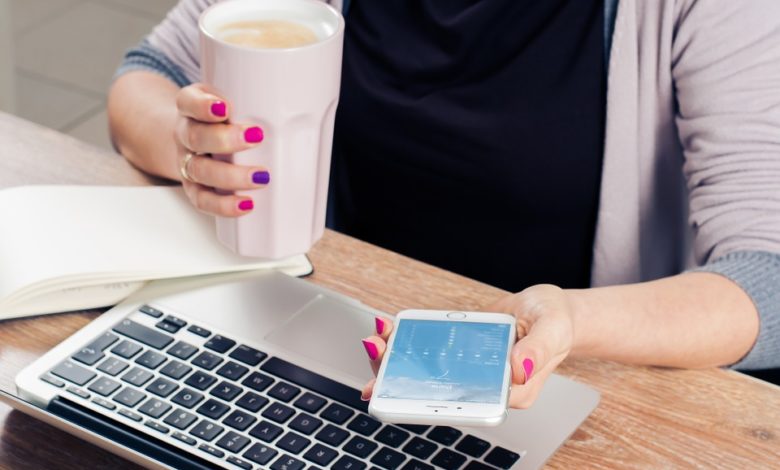 Franchise businesses are making great strides in the UK. Last year, they employed 710,000 people and contributed £17.2bn to the national economy. For budding entrepreneurs, they are a growing (and often more secure) alternative to running your own business.
Yet even the best leadership plans can't succeed without solid marketing in place. Battles to generate awareness and engagement with your brand are often fought and won online. As great as a service may be, none of that matters if no one knows the service exists or what it does best.
We're committed to helping any would-be franchisee understand their role in marketing and local promotion. That's why I've come up with five key ways to strengthen your brand exposure.
First though, let's examine why your digital marketing matters in the first place…
Why you need digital marketing strategies for franchises
The franchisor will give you a key to their business model. But your success is what you make of it. Franchisees have to find their own customers. It's part of the freedom that literally comes with the territory.
Why does marketing matter? Because you'll get more leads. A healthy profit is directly related to your status online and in your local community. There will be other, similar businesses to distinguish yourself from. The franchisor will likely deal with national promotional strategy, but you will have a regional service base to impress, claim and retain.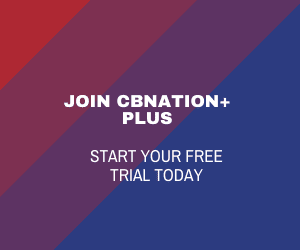 By adding marketing to your business plan from the start, your forecasts and budgets will benefit. You'll have a better idea from the very beginning of what the franchise may earn as it hits marketing KPIs (like website visits or enquiries) and establishes itself in the immediate professional landscape.
So let's take a look at the five unique approaches that should be included in digital marketing strategies for franchises.
 1. Join local web directories
In the past, people could flip through a physical business directory until they found something they needed. Today, the internet is our go-to source of information. Thankfully, directories have survived and changed with the times – they remain a point of discovery for many local service buyers.
Try Google, Yahoo, Bing and Facebook. They're all big names, but have smaller, regional listings for businesses like yours. Whatever you do, there will be a category for it. There may be some community pages worth joining too. A quick search will bring up several options. Try and get on as many directories as possible; you have nothing to lose, after all, by having a wider presence.  
 2. Explore search engine optimization (SEO)
SEO is the fundamental principle on which your web marketing rests. We all participate in SEO even if we're unaware of it. Whenever someone types a search term into Google, for instance, they are using keywords, which are then linked to a relevant page. The most popular and relevant sites rise further up the search rankings. In other words, using keywords in your web content makes it easier to find. It's rare for internet users to look past page two or three of their favourite search engine.
It's also worth targeting local-SEO where applicable too. Set up location pages that cover the local areas in which you operate (these should be landing pages that support your overall site, but that don't dictate it – remember as a franchise you'll want to reach as much as the right kind of audiences as possible).Phrases such as 'specialist cleaning in Manchester' or 'florist in Cambridge' match up with your core customer base. Sprinkle them on relevant location pages to increase the business' visibility.
Here are some other ways you can make content SEO-friendly:
• Only use three to five keywords on a single page.
• Link to outside articles or your own relevant pages when backing up your points.
• Keywords should be in titles, at least one sub-header, and early on in the page.
 3. Set up content marketing
By adding in the creation of excellent, valuable content to your marketing strategy, you'll turn heads and become more memorable. Have an opinion on what's happening in the industry – both at a national and local level – and your audience will be able to see the passion you have for the job.
To that end, it's worth publishing a monthly or weekly blog series. Equally, send emails to current and future customers. A newsletter tells people what you've been doing and what it means for them. Keep an organised database and use tracking software to see who's read it, clicked further, or unsubscribed.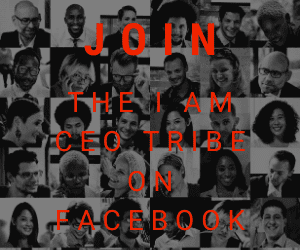 By sparking an idea or explaining how your business solves the pain points of its customers, you can convert a reader into a sale. Remember to always link to your contact and service pages so that they can easily reach you or find out more.
 4. Utilize social media
The content we've just described needs to be pushed online. Social channels – like LinkedIn, Twitter, Facebook and Instagram – are quick, reliable ways to build a following and share your words.
But they also break down a barrier between you and your audience. A business that can chat, like posts, and interact with other social users is much more approachable. To put it simply: social media gives a human voice to your franchise.
Responding to a nice comment, for instance, shows you're appreciative of praise. On the flipside, a bad comment should be addressed too, otherwise it looks like you're ignoring criticism. Be polite and reach out to your followers. And don't forget to push a new service or specialism when it's unveiled, to drum up excitement and (potentially) a few enquiries.
 5. Build a website for lead generation
Digital marketing strategies for franchises circle back to your website. Lead generation should be the main goal, as visitors respond to some features more than others. Ideally, the site will have a digestible spread of content and navigation frameworks.
Consider the following tips for a website that draws people in and keeps them engaged:
Don't clutter the pages with too much text and imagery. Spacing is important.

Focus on the benefits of your service, and place a call to action where you can. This should encourage anyone to ask questions or speak to a franchise representative.

Use tracking software like HubSpot or Google Analytics, to shed light on the amount of time a visitor stayed on a particular page. You can then tailor follow-up emails or personalised site messages to suit them. It's essential to figure out as much as you can about those you're targeting.

Give individual services their own space to shine. By this, we mean unique pages that walk a reader through all of the sides to your business offering.
Takeaways to remember
Leading a franchise isn't easy. But by aligning everything we've discussed, you have a greater chance of doing well, smashing targets and leading your team to success.
If you're in several directories, people can find you. The same goes for smart, local-focused SEO implementation, as well as a website that encourages visitors to stay for longer. Beneath these activities, you'll be crafting a presence via social and email marketing campaigns, putting your benefits front and centre for your audience. Throughout, stay friendly, responsive and always keen to learn.
It's well worth noting though, that while a digital strategy is brilliant and will certainly take your franchise business up a notch, it's also important to get out and meet people, develop relationships and build a referral network.  Any digital activity is a support act to the main event of networking.  If you're relying on online activity alone they will never achieve their goals, so marry the pair together.
About the author
David is Rainbow International's Franchise Recruitment Manager, who helps potential business owners decide whether this route is right for them. He is driven and determined to match up potential franchisees to their dream opportunities and is passionate about everything to do with franchising.
Rainbow International are a global specialist cleaning and disaster recovery service. They operate in several countries, treating properties, commercial premises and historic sites. Under the banner of ISS Restoration, the brand continues to do vital work and grow its franchise family. They currently have regional territories available in the UK.