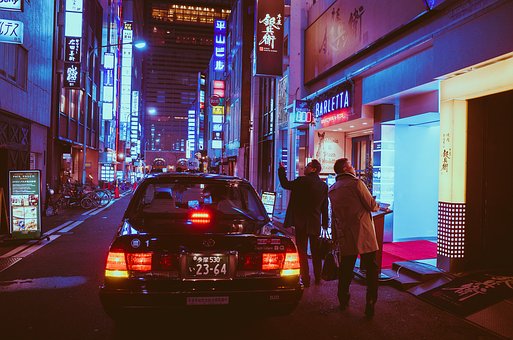 Digital marketing has come a long way in the past couple of decades. The rise of new technologies gives a brand new boost to businesses and organizations willing to explore alternative marketing ideas and attract customers using state of the art promotion mechanisms.
Advertising plays a major role in this process because it helps brands to stand out from the crowd of more or less similar competitors. For instance, businesses make an average of $2 in revenue for every $1 they spend on Google Ads. Add social networks to the equation and you'll get a powerful system of promotion that can almost guarantee to raise awareness and generate leads.
You should know, however, that advertising is also a highly competitive market, which forces you to get creative and stick to the latest trends in order to outperform the closest rivals. Our job is to help you with that, so keep reading to learn eight ad-related tips that can make you a genuine marketing leader.
1.     Spend Your Money Wisely
The basic rule of digital advertising is to do the homework and spend your money wisely. With so many advertising channels available online, it's easy to fall into the trap and waste a small fortune promoting your brand using wrong platforms of communication.
What do we mean by that?
The point is simple – you must analyze the target audience and try to identify the channels which perfectly align with their interests and behavior.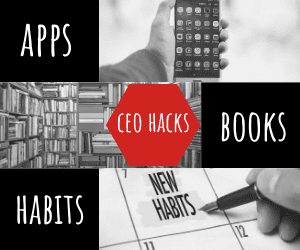 For instance, Google Ads is a great idea for well-known brands and marketers who expect customers to search for their or similar products via search engines. On the other hand, this is not a good solution for new companies trying to build a whole new audience group. In this case, Facebook targeting based on interests or locations is probably a much better mechanism.
Choosing the most efficient channel like this will make your campaign productive and guarantee a much higher return on investment.
2.     Use Negative Keywords
Negative keywords should not be a novelty in 2019, but a surprisingly large portion of businesses still avoids them. Negative keywords let you exclude search terms from your campaigns and help you focus on only the keywords that matter to your customers.
This is a highly convenient solution for brands with lots of competitors who sell slightly different products or services. For example, essay writing services might use negative keywords to avoid online searches containing terms or phrases such as "thesis writing" or "assignment help."
Negative keywords allow you to filter through audience groups, target the right prospects, and make your campaigns more profitable.
3.     Stand Out with the Sponsored Brands Feature
Online retailers rely on Amazon as one of the main advertising platforms, so it is important to learn a trick or two about this network as well. Amazon has a lovely feature called Sponsored Brands and it allows you to display products above organic search results.
The feature is similar to Google Ads because it keeps sponsored content on top of the page. With this tool at your disposal, you can pair your products with the correlated keywords and win over some of the users who wanted to see a totally different product.
4.     Surprise Your Audience
A vast majority of ads are boring and predictable because they follow the same pattern. You should be smarter than that and surprise the audience with a compelling story and the attention-grabbing plot twist. Take the power of storytelling to your advantage and earn new prospects with a mind-boggling script.
A great example of the surprise-based ad comes in the form of the Slap Her video. It's a story of several boys who are introduced to the lovely girl and asked to be kind to her in many different ways. The surprising part happens when a narrator asks the boys to slap the girl in her face.
Of course, young kids are totally confused and reject this suggestion, thus highlighting the terrible nature of domestic violence. The video makes a big impression on viewers and fulfills the purpose with a simple but effective plot twist.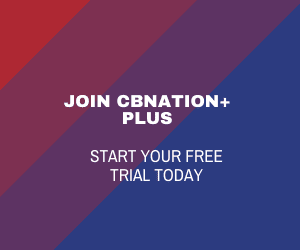 5.     Utilize Geofencing
Geofencing is one of the most important trends in traditional retail because it gives businesses the opportunity to place ads to the right prospects at the right moment. This type of advertising technology works best when combined with mobile devices.
Take Mapsted for example. The company developed indoor navigation technology that gives retailers an incredible targeting potential. The system functions perfectly in closed premises such as shopping malls, so stores owners can send push notifications directly to smartphone users who are passing by.
6.     Don't Forget to Add Your Visuals
Another thing you need to remember when creating ads is to insert branded visuals to the content. It can be anything – a logo, the name of your brand, your mascot, or any other element that clearly reveals the brand behind the advertisement.
What's the logic behind this tip?
The idea is not to gain a one-time benefit but rather to leave a long-term impression on your target audience. Even if they don't click the advertisement and purchase the product, they will most likely remember the brand and engage with your content some other time.
7.     Write a Longer Copy
Almost every marketer out there will tell you to keep advertising copies short and concise. While this is a general rule of thumb, it doesn't mean that you always have to follow it. On the contrary, sometimes it's better to write a long copy because you have to explain what makes your products or services so special.
This is particularly important for B2B companies and businesses targeting serious clients. James Mason, a copywriter at Superior Paper, says data-driven audiences demand in-depth analysis: "A typical customer may be satisfied with nothing more than two or three lines of copy, but professional decision-makers require thorough explanations supported by facts and statistical insights."
8.     Take Facebook Ads to the Next Level
As a marketer, you should be familiar with the potential of Facebook Ads. You can reach out to your audiences based on their interests, but we recommend you to augment the process by targeting users interested in your direct competitors.
Why would you do that? The goal is simple – you want to identify your rivals' followers, introduce them to your brand, and hopefully steal some of those customers.
Conclusion
A dream of every marketer is to drive leads and conversions organically, but no one is really able to do it successfully without the help of paid advertising. This is why we showed you eight tips that could help you stand out from the crowd of competitors and make you a genuine marketing leader. Remember our suggestions and leave a comment if you have other ideas to share with our readers – we would love to see it.
Author bio