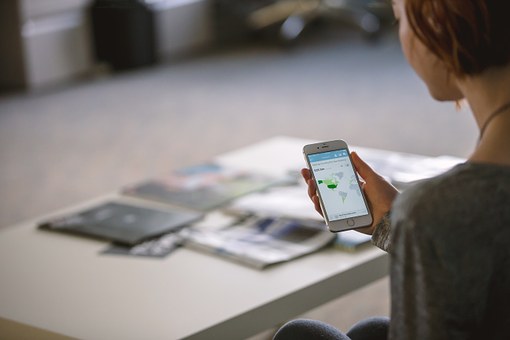 According to HubSpot, 61% of companies find lead generation to be their biggest marketing challenge. Here are a few more statistics that reveal the state of lead generation for B2B companies:
The top three B2B lead generation strategies are email marketing (78%), event marketing (73%), and content marketing (67%).
85% of B2B marketers cite lead generation as the most important content marketing goal.
53% of marketers use more than half of their marketing budget for lead generation
The conversion rate for qualified leads is only up to 10%.
Yes, despite some marketers directing more than half of their budget to lead generation, the conversion rate remains quite dismal. However, it is not a surprising revelation at a time when the market is brimming with brands offering same or very similar products and services.
Let's face it – between two companies with similar products, service quality, and pricing, which one would you choose? With all other things remaining equal, in all probability, you'd go with the one that offers better or immediate service. But how do you achieve that edge remains a pertinent question.
Using Live Chat to Gain Competitive Advantage
Did you know that "two-thirds of a company's competitive edge is based on the experience they deliver to their customers"?
As most companies rely heavily on content and email marketing to generate leads, it only makes sense to do something different to grab the attention of your target audience. One such idea is to integrate live chat software on your site to enable swift and reliable customer service, as well as highly personalized interactions, that boost your customer experience significantly.
Here are the top benefits of live chat that will recharge your lead generation strategy:
Enable Real-time engagement
In a survey, 70% of customers said that the quality of support offered by a company reflects how much it values its customers. Or, in other words, making your customers wait for help is an indication of your apathy towards them!
With live chat, you get the perfect tool to engage and interact with your visitors in real-time, ensuring great customer experience. Whether a visitor is looking for information on a product or a returning customer is faced with a query, live chat option builds user trust and enables instant communication that is very satisfying for consumers. No wonder, 63% of consumers say they are likely to return to a website that offers live chat.
Another good part about live chat is that it doesn't clutter your webpage with an obtrusive design. You can simply design a small chat icon and place it at the right bottom corner of your page to offer real-time interaction to visitors, at their convenience, without being pushy about it. As most internet users are accustomed to seeing toast notifications in this particular area of a site, you can even use your chat window to share information about sales and offers pro-actively, without irritating the users.
Personalized Communication
"By 2020, 75 percent of business buyers will expect companies to anticipate their needs and make relevant suggestions before they initiate contact, while 73% expect that products they purchase will self-diagnose issues and automatically order replacement parts or service."
Personalization is an essential aspect of B2B lead generation. It refers to understanding what your customers need and offering it through personalized pitches and interactions. With live chat, you can get critical details about your users, such as their location, browsing history, age, gender, etc., that you can use to build a rapport while you interact with them on live chat. Besides, by analyzing your live chat data, you can deliver more personalized services, offer discounts and loyalty programs, encouraging your leads to convert into paying customers.
In a study, 98% of marketers noted that personalization advances their customer relationships. 90% of those who took part in the survey reported a "measurable lift in business results" due to personalization with 58% reporting a lift of over 10%.
Quick Response Time
Speed and efficiency are the cornerstones of excellent customer service. Live chat enables you to deliver both by cutting down the response time involved in other communication channels. In 2018, the average response time for live chat was 48 seconds, which is quite impressive as compared to a response time of over 12 hours for email.
In another study, 75% of customers expected a response time of under two minutes when contacting a live agent. Such immediacy is only possible by deploying a tool such as live chat on your site and training your staff to make use of it correctly. For example, your agents can reach out to visitors pro-actively, as soon as they land on your page, to offer help and share information on how your product or service can benefit them. This not only builds trust but assures visitors of reliable and quick service, which can turn their sales decision in your favor.
Integrate CRM and Live Chat
Live chat software can be integrated with your existing CRM software to execute highly personalized business communications. Once you affect such integration, you can keep track of all the conversations and utilize the data to refine your buyer personas. Integrating your CRM with live chat also gives your sales agent a quick view of past user interactions to enable better, and more personalized, support for new and existing customers.
Revamp your Landing Pages
Landing pages form an integral part of every modern marketing strategy. However, when everybody is doing the same thing, there's a need to stand out from the competition and upgrade your landing pages to make them more relevant and action-oriented.
Generally speaking, most landing pages are designed to seek personal information in exchange for relevant content. But filling out personal information in a form is time-consuming, and lengthy forms often turn away visitors from your page. With live chat, you can create a more natural system for gathering information through one-on-one chat. Besides, it is a fact that users feel more confident in interacting with pages that offer live chat, which means more trust and more leads for your business.
Educate your Prospects
 Most B2B buyers conduct online research to discover and choose their vendor. With live chat, you can effectively connect with these prospects while they are browsing your site to educate them. Once your live chat software is integrated with your CRM software, you can get essential details regarding a prospect and accordingly share relevant information with them to showcase the benefits of working with your brand. The type of content you may share includes infographics, short video tutorials, and blogs explaining how your product or service will benefit a particular customer.
Reduce the Sales Cycle
A company's sales cycle is generally represented in the form of a sales funnel. Typically, your sales funnel comprises five-stages, and every lead passes through these stages before converting into a paying customer. Broadly, the five steps in the funnel can be termed as:
Awareness
Interest
Evaluation
Engagement
Purchase
Can live chat reduce the steps in this funnel?
The answer is no!
However, live chat can reduce the time your prospects spend at each stage of the funnel considerably through real-time interactions and personalized content that makes the decision-making process faster.
Chatting customers also tend to spend more. ICMI reports that "visitors that engage with your company via live chat are worth 4.5 times more than visitors that don't."
Conclusion
To grow, every business must focus on generating quality leads while retaining its existing customers. With live chat technology, enterprises get access to a double-edged sword that not only helps in generating more leads and boosting conversions but also helps in retaining existing customers through real-time support and personalized interactions.
It is a fact that businesses that employ live chat report a conversion rate that is three times as much as compared to companies that don't. Live chat also streamlines the customer support function, enabling the support staff to engage multiple customers at a time. That's how live chat saves you money by being almost 50% cheaper than handling phone calls.
However, live chat software cannot improve your lead generation strategy in isolation. In addition to investing in live chat technology, you must introduce your customer service agents to the various features and train them to use the software optimally. They must also be prepared to start conversations on a positive note, and always practice patience and empathy, to make an emotional connection with your prospects.
Guest post courtesy of Sam Makad