Other
3 Entrepreneurs Reveal The Industries They Believe Will Not Be Affected by Business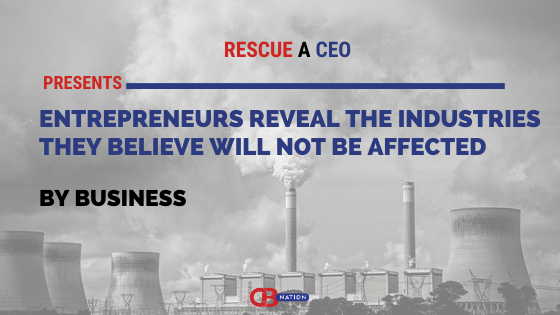 Business affects our lives, purchasing decisions, rights and can affect different industries.
It has both positive and negative effects. Some of the positive effects include the provision of raw materials for industries and the creation of employment opportunities. The negative effects are such as environmental pollution and possible job losses. The tech business has been at the forefront in driving changes in various industries. However, traditional industries such as construction, healthcare and transportation remain lest affected by business.
Here's what entrepreneurs had to say about the industries that will not be affected by business.
#1- Human kindness
Almost every industry is affected by budget issues, profits and losses today including education, hospitals and even charities that have had to be more conscious of their financial stability but one area I think that will continue to grow with no business or economic concerns is around human kindness. Simple acts of helping a neighbor or friend and giving with no expectation or strings attached. There will always be a role in society for basic generosity and kindness where people just do the right things for the right reasons. It is part of an underground economy I guess that has roots as far back as we have been on this Earth. As Mr. Rogers used to say, look for the helpers. They will be there without any business affiliation and we are all better for it.
Thanks to Paige Arnof-Fenn, Mavens & Moguls!
---
#2- The cellular service provider
While almost every industry is affected by business in some way, the cellular service provider industry is very sheltered from any major shift in the industry. Their shelter largely comes from the massive barriers preventing competitors from entering the industry. It's a very consolidated industry whose services are direly needed by users around the world.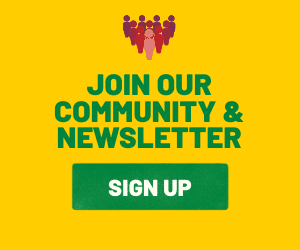 Thanks to Tim Brown, Minneapolis Web Design!
---
#3- Personal growth
Our happiness is something that we'll always be striving for, no matter what's happening in the economy. The personal growth industry is booming as people are discovering the benefits of investing in themselves through services that will support their mental and emotional wellbeing. As a spiritual growth coach and author, I have found that there's no better time to be in the personal growth space because more people than ever are looking for fulfilment at a deeper level. As a service based industry where there are so many people still to help, the personal growth industry is relatively immune to market shifts that would impact other businesses.
Thanks to Liz Roberta, Millennial Manifestor!
---
What industry do you believe will not be affected by business? Tell us in the comments below. Don't forget to join our #IamCEO Community.