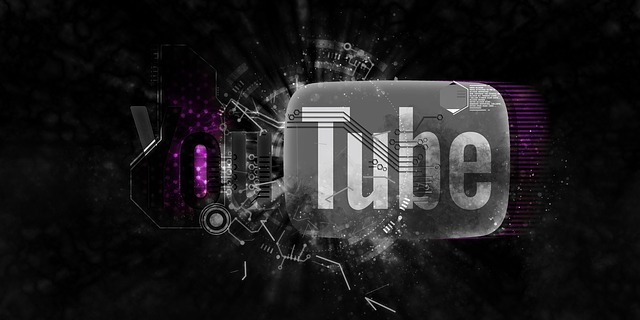 In 2019, Fox News was the popular cable network in the U.S with 1.5 million daily viewers, according to Statista. Looking at these statistics, you might be surprised to see cable TV viewing is on the decline. Yes, it is, and along with it TV ad spend is declining as well. The future of traditional TV networks is uncertain as cord-cutting is an ongoing problem for cable networks as more viewers are choosing streaming services like Netflix and YouTube. Traditional TV viewing has started to drop dramatically since 2019, particularly among the young generation.
The rise of digital/streaming advertising
With the decline of traditional TV viewing online video streaming platforms are experiencing massive growth. For the same reason, TV advertising is shifting towards video streaming and a data-driven model focuses on business outcomes for brands. If you want to create a video streaming website, there is no better time than now.
But what exactly are the reasons for this shift? In a scenario where viewers are even ready to pay to view videos without ads, what makes streaming advertising lucrative than traditional advertising? Here are the reasons why streaming ad spending is surpassing traditional.
Can reach all screens
While TV advertising allows brands to advertise on TV alone, OTT video streaming advertising is not limited to any screen type. Be it connected TVs, smartphones, tablets, laptops, desktops, there is no shortage of ways to bring a brand in front of the target audience. Advertisers of this age have plenty of options to deliver their messages to the audience exactly where they are.
Streaming advertising is more agile
Advertising on video streaming platforms allows brands to track, measure, and optimize your advertisements in real-time. Everything from adjusting colors, filters, or even changing content can be done quickly. Every change you make to your advertising campaigns can be quantified by tracking conversion rates and click-through rates to identify what has to be tweaked and modified or see whether you have made the right choice. TV ads, in contrast, can't be adjusted easily or cost-effectively. It is difficult to accurately measure the results of your ad campaigns, too.
Streaming advertising is cheaper
Streaming advertisements come with a major advantage of taking control of who your target is, when and how to spend, and measuring how your efforts perform and a lot more. Apart from this, another major advantage of streaming advertising is that it is much cheaper.
The price tags of TV advertising and streaming advertising methods are completely different. A 30 second TV ad that may or may not reach our target audience will cost around one-third of a million dollars, in addition, to set up costs. Whereas, streaming advertising is not that costly and digital marketing methods itself come free if you are doing it yourselves. Otherwise, you just have to spend money to hire resources to do digital marketing activities.
Allows for better audience segmentation
Traditional TV advertising allows brands to broadcast to anyone who turns on the TV channel. With that said, it is very clear that it is difficult to reach a specific audience as it is difficult to collect audience-specific analytics. The closest you can get to understand a TV channel audience is through different types of ratings that are used to identify the percentage of desired demographics on a channel.
Streaming advertising methods, however, are able to collect and mine personal data on viewers on an individual level, allowing for greater personalization. Instead of taking a guess to reach the right audience, streaming advertising allows brands to reach customer groups directly. The days of targeting audiences by age, gender, and locations alone is gone. It is now possible to funnel messages to the target audience within a particular segment, including zip code, income, ethnicity, and a lot of other factors.
Control over content
OTT video streaming advertising is very much customer-centric. When a customer logs in to their favorite video streaming platform to watch a show, it's intentional. They choose to consume specific shows on the platform and would be more receptive to viewing ads before the actual show. Additionally, advertising content on OTT platforms like Netflix is not skippable. This means that your brand message will definitely reach the audience, fulfilling their interests making it more of a personalized experience than watching random TV ads. Brands can also choose specific streaming platforms to advertise their products based on the content they stream. For example, if you are a brand selling products and services related to sports, choose any sports streaming platform to broadcast your advertisements.
The future of TV advertising
Let's begin by stating this- TV advertising isn't going to die. But, it is changing. While video streaming services seem to be crushing traditional advertising, but not entirely. Research shows that viewers actually pay more attention to TV ads than Facebook, YouTube, or other streaming platforms. It is true that the dominance of the streaming platforms has taken away a major share of TV viewers, TV advertising still works for brands. As it is often effective to diversify the mediums on which you promote your products and services, TV can be considered as a valid channel. Even when streaming services are crushing TV advertising's spot as the primary channel, it likely would go alongside as an additional channel.
When the attention of viewers shifts, advertising follows. This means, as brands who want to broadcast your products and services to customers, you have to devote more of your ad budget to where your customers are. TV doesn't have to be cut off entirely, but finding the right blend of streaming and TV advertising is critical to find success in the new age of digital viewing.
With every increasing clout of streaming services like Amazon Prime, Hulu, Netflix and the upcoming launch of Disney+ and Apple TV, the market is greatly fractured. For brands, this presents a lot of opportunities along with challenges like navigating this digital ecosystem to deliver the most viable advertising campaigns. And how to deliver customized ad campaigns on a medium where viewers simply don't like watching ads? Many advertisers are switching to connected TV advertising, an industry that is expected to hit $10.81 billion by 2020.
Conclusion
The TV used to be the king of brand storytelling, but today, streaming media have transformed how advertising works. Videos are online now, too. As viewers are increasingly shifting towards the Internet and choosing streaming services over traditional TV viewing, streaming advertising is emerging as the primary channel for advertisers. In 2020, brands will have to consider digital methods to reach their target customers, many of whom are using streaming platforms more than cable boxes. The future is digital and brands must take a digital-first attitude with their advertising strategies to gain a competitive advantage in the industry.
Author Byline: