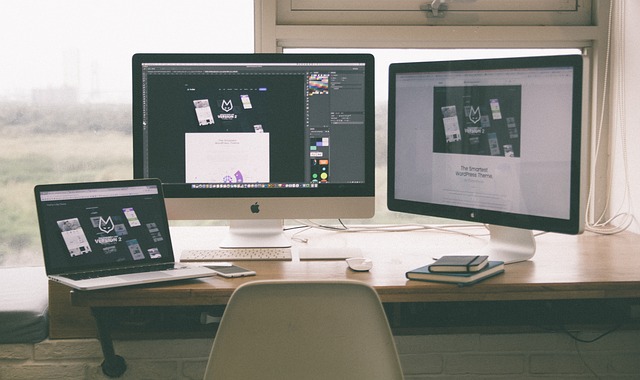 The software development process is a process that both interested parties need to participate in: the customer as well as the contractor (freelancer or team). Often, the process and result of work don't meet the client's expectations, and in most cases, the reason is a lack of understanding of the software development process.
Here are the 7 rules that will help you avoid misunderstandings with application developers.
Everyone's Perspective Is Limited
Like any other customer, you are imagining the application from the position of its user. It's understandable since you are not a developer. It is important for you that the product works without problems and is visually attractive. But behind the beautiful "showcase" of the application, there are multiple functional codes that developers are working on. Therefore, don`t be surprised that the developer's attention may be focused less on your priorities for how it needs to look like and more on the technical aspect of the task.
Tip: to maintain complete mutual understanding, try to correctly explain your vision of the product to the software development company.
Features Don't Equal Quality
The vast majority of customers are interested in creating applications with numerous features. Developers, on the other hand, strongly advise focusing financial resources on achieving the maximum quality.
As a result, you save money you could waste on installing unnecessary components, refactoring, server space, and maintenance.
Tip: having shared your vision of the project, listen to the developer's opinion, because an outside perspective is very important.
There Are More People Involved Than You Think
It's a bad idea to keep monitoring the software development process all the time. First of all, you are not an expert. Second, a good development team does not need to be micromanaged.
Tip: focus on your current business.
It Takes Time
Your desire to get the finished product as soon as possible is natural. But you also have to understand the developers, who need at least a week of work to create a simple application, including planning, design, development, and testing. The larger your project, the more time it takes to develop it.
Tip: do not rely on your time constraints, but rather on the recommendations of the business analyst from the development team.
You Get What You Pay For
Nobody likes overpaying. On the other hand, a cheap product is rarely good. You can't buy a Ferrari at the price of a golf cart, can you?
Tip: don't try to get a cheap but high-quality product. The software development company will report for each working hour of the developer. Trying to save money is the right way to ensure that your ambitious plans are not brought to life.
Developers Assume You Know Things
Are you sure that the developers understand the way you see the future application? Developers, in turn, may also think that you understand their reasoning when it is not quite true. In fact, everyone is competent in their own area, therefore, no easy understanding is to be expected.
Tip: if you cannot completely understand something in the process of communication, don't ignore it – ask to elaborate. Otherwise, you risk wasting your precious time.
Different Devs Speak Different Dialects
Your application is developed in one of the programming languages. Often, different companies have different "dialects" – different styles of writing code that sometimes can be hard to get through for someone from a completely different background.
Tip: always ask for detailed documentation from the software development company. This will facilitate the work of specialists you will trust with maintaining your application in the future.
To ensure that the implementation of your business plans meets your expectations, seek cooperation with a  reliable software development company  –  in this case,  you can be guaranteed full understanding and comprehensive support of all your ideas.
Author bio
Barbara Elliott is a marketing manager at an international company. She writes useful post on management, marketing, tech and education