Resources
20 Entrepreneurs Reveal Their Most Used Hack or Resource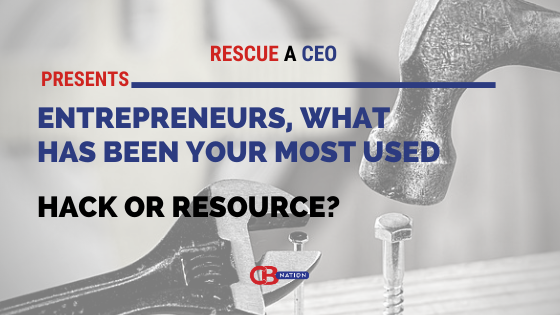 As an entrepreneur, you have that gadget, habit, app or a book that makes your work easier, motivates you to do more and that's what we refer to as a CEO Hack. It helps you achieve maximum productivity and stick to your goals regardless of the hurdles we face as entrepreneurs. For instance, it could be a pro tip on managing employees to make the workplace a conducive environment for everyone. Maybe it's an app that you have which helps you plan and execute tasks on time. It could also be a book that you read and it brings ideas your way on how to scale your business. The list goes on. You can check our CEO Hacks and different entrepreneurs' CEO Hacks below where we have insightful responses.
#1- The power of three
In addition to life being affected by the COVID-19 pandemic this year, I had a little boy three months ago, so I've had to adapt and restructure my days in more ways than one. To make my workload feel manageable while ensuring I have time to spend with my family, I've developed the "power of three." I keep a full to-do list but I pinpoint three main goals I want to accomplish each day – anything more than that ends up getting left unfinished or throwing off my schedule. As long as I have my "power of three" tasks to come back to after a meeting or an impromptu phone call, I'm able to make progress and at the end of the day I feel like I've made a difference.
Thanks to Jameson Rodgers, CBDfx!
---
#2- Pomodoro technique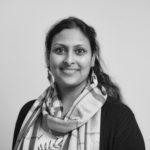 My startup life changed dramatically after my daughter's arrival and I spent sleepless nights and long days trying to find an agreeable balance between my work and personal life. Pomodoro technique allows me to focus on one task and in case I get pulled away for something, on my return I know the task that I've missed and where to start again. Because of this simple hack, I am now able to accomplish at least 60% more tasks than before and each day I feel I have achieved something and that I'm making progress in the right direction.
Thanks to Sonu Bubna, Shopper.com!
---
#3- Zoom
Like many business owners, I relied heavily on Zoom this year as a videoconferencing resource. I was able to take necessary meetings and calls through the app on both my desktop computer and phone. Zoom also helped me to stay in touch with my team, most of whom have been working remotely since March, and to address any questions or feedback they have for me. 2020 has been a year full of challenges, but fortunately Zoom kept our team connected and engaged together.
Thanks to Deborah Sweeney, MyCorporation.com!
---
#4- Appreciating employees
This year brought with it challenges like no other, times like never before, and situations that weren't ever pondered upon. 2020 was such an unprecedented year, and motivating employees wasn't easy at all. Shifting our strategies and valuing our employees is the approach we adopted. At our workplace, we created a friendly environment and started appreciating the small victories of our employees. Sending out gift vouchers and chocolates on birthdays, lunching out to celebrate little achievements, and having the evening tea together is what we implemented. This motivated our employees and invested them more in the business. Also, this ensured a happy workplace in unpredictable situations.
Thanks to David Shell, TradesmenCosts!
---
#5- Calendly
When the Covid-19 Pandemic hit in March our perishable foods (e.g. frozen/refrigerated). E-commerce order fulfillment business became in hot demand. Scheduling large numbers of sales calls each day became a challenge. Calendly (scheduling software) made it simple for our prospects to see my calendar and book their own meetings, without the back and forth nightmare of scheduling.
Thanks to Mark Nelson, Perishable Shipping Solutions!
---
#6- Traveling and leaving behind any work-related duty
Something I've been regularly doing throughout this year worthy of calling a 'hack' is traveling and leaving behind any work-related duty every once in a while. Research suggests that travel can increase your creativity levels and uplift your mood in general, and all the times I felt overwhelmed this year, I decided to take my bags and go somewhere I could have some time for myself. The pandemic indeed made it much more difficult, but I still managed to get away when I needed it without having to get on a plane.
Thanks to Edward Solicito, ToTheTop!
---
#7- Working from home
My hack in 2020 (like many others) has revolved around working from home and making the most out of each workday in a new setting. I had to find ways to make my home into an office and also motivate me to be even more productive than before. My hack was turning my normal desk into a standing desk by simply stacking books on top of each other. It helped keep me focused, eliminated any drowsiness I felt, was good for my body and helped me be more productive! Everyone should try it out.
Thanks to Cormac Reynolds, VelSEOity!
---
#8- Positive attitude and perseverance
Owning a business can be challenging due to constant changes happening around us. As a business owner, I have the power to build and see how my business grows. I always bring with me my positive attitude and perseverance. They are my hacks. Although things are becoming difficult, I constantly tell myself that I can do it; that I can pass through it. Just love what you are doing, and that will push you to do more than you could imagine.
Thanks to Chris Muktar, WikiJob.co.uk!
---
#9- Meditating and reflecting
This year has been a rather challenging year for me and my business. It was not bad, but it was definitely unusual and yes, I've had to change some of my ways. In line with this, my most used hack this year was using the first 15 minutes of my waking hours just meditating and reflecting. Before this all happened, my mornings were all rushed. Right after I wake up, I directly go to the shower and from, there, I go about my day. When this pandemic happened, it made me realize that I should slow down. Part of this way making sure that I take time to just breathe and be thankful for everything before I start working each day. I believe this has made a lot of difference in my life this year.
Thanks to Michelle Devani, lovedevani!
---
#10- Organic marketing strategies!
It's been a tough year. Many of our entrepreneur clients experienced cash flow pressure. The result was a decrease in paid advertising and a move towards low-cost organic marketing strategies. Some of these which worked very well include: 1) Building relationships with Instagram influencers with established audiences to build a mutually beneficial relationship. 2) Posting content via Facebook Live, tracking viewers, and then understanding the target market interested in the product so much better. 3) Using Facebook Groups to nurture cold audience into warm, trusting relationships. 4) In B2B, using LinkedIn to connect with key account holders with the focus to offer value and help first, not to sell. These strategies are easy to implement and will continue to be effective in 2021.
Thanks to Pierre Muller, Aleadgiance Digital Marketing!
---
#11- Video marketing
Most of our strategies have been centered around this type of content, and it makes sense. People are generally visual creatures and we tend to gravitate to moving images over the written word. And since we've implemented more of it, we've also gotten mostly favorable responses.
Thanks to David Meltzer, East Insurance Group!
---
#12- Telehealth
Being in the medical industry during these crazy times, my most useful resource has been Telehealth. Once the pandemic started and everyone was ordered to remain under lockdown, it was hard for my patients to come and get the treatment necessary for them. However, with Telehealth's use, I can visit my patients wherever they may be and risk-free from any viruses.
Thanks to Dr. Robert Applebaum
---
#13- Focus on my physical and mental health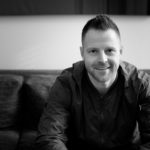 Every day I think how am I going to power up the powerplant so it can pour out and supply all the tasks and people around me. Exercise, clean fuel, and a sharp mind then become not just a suggestion but a requirement to thrive as a leader. 1. I spend 2 minutes thinking about all things I am grateful for. One can not be stressed and grateful at the same time. This sets the tone for the day. 2. I get 10-20 minutes of high intensity exercise. The higher the intensity the more energy the powerplant will get. 3. I prepare my mind during exercise by listening to an entrepreneurial podcast or an audiobook. (Protip: listen on 1.5 or 2x speed to take in more valuable content!) 4. I eat no or a light breakfast. I try just having green juice or a bulletproof coffee to fuel my body with rocket fuel to start the day.
Thanks to Dr. Livingood
---
#14- Several hacks
A hack that I have heavily implemented into my work life this year is staying organized and keeping my productivity levels high. To achieve ultimate organization, I like to break up my schedule by category. I time batch all of my meetings back to back to eliminate unnecessary distractions and breaks. Once I'm finished with my meetings, I move onto my tasks for the day. I try to spend a certain amount of time on each task every day. It's vital to keep pushing each project along instead of getting caught up on just one. Having a strong team around me that challenges me and keeps me going is inspiring. It helps to keep me on my toes, avoid cabin fever, and break up the day a bit. More importantly, remembering to remain positive, starting my day with some positive affirmations goes a long way.
Thanks to Brandon Monaghan, Miracle Brand!
---
#15- Dedicating time to myself
The number one hack that I have implemented into my daily routine this year, to improve my ability to be a leader, is to dedicate time to myself every morning before jumping into the workday. This strategy helps to get rid of anxiety or stress from the previous day, increasing my likelihood to succeed by allowing me to start my day with a clear and focused mind. Waking up an hour earlier in the morning and setting aside time for physical exercise, followed by a 10/15 minute meditation, has been transformative for my productivity and organization abilities as well as my mental and physical health. I follow my workout and meditation with a healthy and nutritious breakfast. I like to enjoy the time I have to myself and be present while eating, resisting the urge to be on my phone or use any technology. I have been following this rule since the start of the pandemic and share it with everyone in my life. It is so simple and easy to implement yet so significant when it comes to productivity and overall success while working from home.
Thanks to Ashwin Sokke, WOW Skin Science!
---
#16- Research and competitor analysis
The year 2020 has certainly thrown us a few curveballs, which means that companies have had to be more innovative than ever before. In searching for ways to manage the unpredictability, my greatest resource has been research and competitor analysis. We can all not only learn from others, but we can be inspired to take an idea just a step further, write an extra point or two in a blog post, or carry over a successful customer-service strategy with even more compassion and support.
Thanks to Travis Killian, Everlasting Comfort!
---
#17- Looking into the future
An important lesson I have learned this year and have incorporated into running my business is to remove my attention from worrying about today and look into the future. Instead of letting stress and nerves take over, I have learned to start thinking and planning for the next 3 months, 6 months, and 1 year from now. Planning for the short term goals keeps me motivated. I have also learned to celebrate and acknowledge all of our achievements along the way. Celebration and acknowledgment are what keeps me motivated to continue and move forward until I achieve the goals and results I am looking for.
Thanks to Dr. Pooneh Ramezani, Dr. Brite!
---
#18- Building personal connections with my team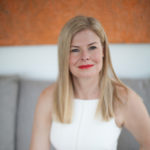 I like to start out meetings by asking my team how they're doing personally to build trust and also understand how I can support them individually. With a team that's spread out over different countries, everyone has been impacted by the pandemic at different levels. Some have had to go through multiple lockdowns. While others barely have any restrictions at the moment. Keeping my ear to the ground helps me understand their different needs in terms of motivation and resources. But most of all, I believe everyone needs human connection more than ever in these difficult times.
Thanks to Michelle Duval, Fingerprint for Success!
---
#19- Multiplayer games for virtual team bonding
One of the new techniques my team and I have tried out to improve our unity during this pandemic is playing multiplayer games that we could all participate in. Applications such as the popular 'Among Us' game have been a great and easy way for us to relieve some stress, improve our camaraderie, while not necessarily talking about work. These games have proven to a fun and effective unity booster.
Thanks to Simon Elkjærr, avXperten!
---
#20- Slowing down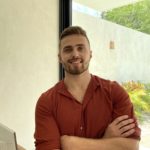 My biggest hack this year has been to SLOW DOWN, focus on quality and structure in everything you do. Throughout my career I've made a few little mistakes which have caused large problems. Now, I have learned the importance of slowing down, making decisions wisely and thinking about the long-term. Additionally, I have focused on creating a freeing company culture, and tracking results rather than hours. Regarding keeping the time inspired – I have been listening! I've implemented Performance Reviews each month to discuss individuals performance but also ask those hard questions to figure out if anything is off! Additionally, we began using goal setting to keep people focused towards the right tasks. This type of strategy can't be implemented overnight, but just as-long as there is attention towards it, and you follow with action – it will happen.
Thanks to Jordan Smyth, Gleamin!
---
 What has been your most used hack or resource this year? Tell us in the comments below. Don't forget to join our #IamCEO Community.