Technology
18 Entrepreneurs Reveal Their Favorite Technology Hack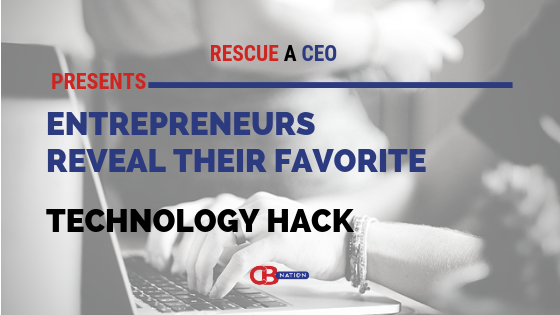 Running a business entirely can be challenging without tools that make it easy to save time and money. Regardless of whether you're an expert or a beginner in business, technological tools can help you be more effective and efficient.
We asked entrepreneurs and business owners about their favorite technology hack and here are the responses.
#1- Canva
Hands down, this is a favorite technology hack. It's a simple graphic tool with thousands of templates at your disposal. Canva is great for designing Instagram and Facebook posts, posters, letterheads, infographics; in fact, all kinds of graphics. It'll make anyone feel like a graphic designer. Certainly fuels my ego. There's a mobile version available too, and it's free. Canva can be used to design website templates and cover pages for your journals or your office pagers. Using Canva is so simple that you can design almost everything on-the-go. The best part is they don't charge for templates, all templates are free to use.
Thanks to Ishita Kaul, Best Gift Ideas!
---
#2- Pomodoro timer
As someone who writes a lot for my job, I try to book a few 90-minute deep work sessions every day. The Pomodoro timer helps keep me focused during my deep work sessions, but also gives me a 5-minute window to get up, move, and take a breather. I like the free Google Chrome integration.
Thanks to Colin Palfrey, Majesty Coffee!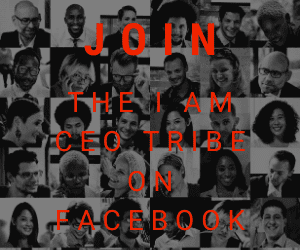 ---
#3- Clockwise app for Google Calendar
Clockwise integrates with your calendar and automatically blocks off chunks of time each week for you to focus. If one of your colleagues also has Clockwise and wants to schedule a meeting with you, the app will automatically find the best time for both of you. Clockwise will even move meetings around in your schedule to optimize for more focus time each week. It's a pretty amazing tool that's free to download on Chrome.
Thanks to Ian Sells, RebateKey!
---
#4- Chrome Remote Desktop
I'm often on the move and whether I'm working from home, office based or traveling, I need to be able to access my devices remotely. I use the chrome extension 'Chrome Remote Desktop' to access files on my home and work computers via my laptop and mobile. It's also been useful when I've wanted to share my screen with colleagues. Easy to install, secure and free of charge, I've found it a valuable tool and I never have to worry about access when I'm away from my desk.
Thanks to Brandon Wachs, SHARK EYES!
---
#5- Locate your Lost Phone
Ordinarily it happens that we overlook where we kept our telephones. We attempt to approach it yet shockingly if the gadget is on SILENT mode then, even the call alternative doesn't work in such a case. Thus, here is a straightforward trap to utilize Google's Android Device Manager which will find the telephone for you. -Login to your record from your PC or tablet and open the Google play store. -Under the Settings choice, select the Android Device Manager. -Select the RING alternative and if your versatile has web association accessible on it, the gadget will then make the telephone ring for 5 minutes, and this works notwithstanding for Silent Mode.
Thanks to Donna Tang, CreditDonkey!
---
#6- Two hacks
I love tech hacks and anything that can make our lives easier and tasks quicker to complete! Here are a couple of great hacks for bloggers and guest posters to speed up the research and writing process. As a regular guest poster, I'm always researching sites and posts and regularly need to know the post word count. The free Chrome extension Word Counter Plus allows you to highlight the text you want to count, right-click and select 'word counter plus' to quickly and easily see the word count right there on the page. Another great chrome plugin for guest posters or bloggers is the Link to Text Fragment tool. When citing resources from other posts, you ideally want to link to the direct text you've referenced. With the link to text fragment tool, you simply highlight the text, right-click and click the 'copy link to selected text' button to get a clickable link directly to the relevant text!
Thanks to Jo Barnes, YourLifestyleBusiness.com!
---
#7- ManyChat's chatbot
It has helped me quite a lot when it comes to responses to inquiries on my Facebook page. With more than 1.3 Billion people using Facebook Messenger, I have a wider reach and more powerful retargeting options on the Facebook platform. It helps me make sales decrease cart abandonment, capture leads, and more and the best thing about it is it's free!
Thanks to Wayne Connors, ACCL!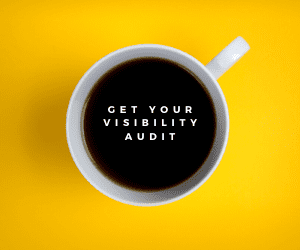 ---
#8- Fiverr
As a small blog owner, my favorite tech hack at the moment is to leverage Fiverr to save time. If I only need a quick cover image or other small task that I'm not the best at, I can find a vendor that advertises that specific task in a few minutes and send the information they need right away. Within a few days at most, my problem is solved, without the need for long negotiations with vendors that would take longer than doing the task myself, or having to keep a virtual assistant on retainer.
Thanks to Cindy Potvin, RobotsBench.com!
---
#9- Setting up plug & play templates
As a one-woman media team, my best hack has been to set up plug & play templates for my podcasts and my YouTube content. It took time to learn the skills to do things like editing my own shows and so forth. But in that process, I also learned why you have to edit to begin with – like sound quality for example, and I just put in processes like a good room to record in, good microphones, good lighting, and other stuff to limit the editing at the end. Then, once I've recorded my shows, I'm able to edit and publish everything quickly. When you are self-employed and building a business, saving money is critical to staying alive in the early days. I see too many people who want to farm out services too soon and then are forced into decisions or choices based on around dollars instead of quality or the final results they want. Or they abandon the project altogether because they are spending a lot of money out-of-pocket and not seeing the returns. Sure, I can't wait until I don't have to be my own media team but I've been at this longer than most and I think it's because I set-up an easy system right away that let me focus on a great show and not worry about money being spent.
Thanks to Ameé Quiriconi, Activity Girl, LLC!
---
#10- Twitter's mute button
Before the pandemic, I was pretty tech savvy but not fully reliant on its powers. Now I am using it for everything and rely heavily on it for networking. One hack that I have found invaluable in navigating the social media etiquette minefield is Twitter's mute button. This option hides tweets and retweets without you having to actually publically unfollow the account. It is the perfect way to banish someone from your feed without them ever knowing.
Thanks to Bertie Cowan, Effortless Outdoors!
---
#11- Google search operators
Google search operators is a small hack on how to quickly find an article you have read on a website without going to the site itself to search for it. In your browser's address bar type in the following: Site:website.com "search term". Press Enter. Example: site:ceoblognation.com "elon musk" -> Enter. This will bring up all articles on CBNATION where Elon Musk has been featured.
Thanks to Thomas Sorheim, LeisureHiking.com!
---
#12- Amazon Polly
As I run an SEO agency, most of my favorite hacks are related to browsing the web. My most favorite hack is a way of increasing the user dwell time on a website with Amazon Polly. Amazon Polly is a speech-recognition tool that allows the website to read the entire article for your visitors. It lets the users to stay on the website a little longer while listening to your content even though they might be busy with something else. Why is that important? Because dwell time is a big SEO factor that influences site rankings.
Thanks to Martins Sulcs, Uprankd!
---
#13-Grammarly
There are a lot of tools out there that can help us improve the quality of our work or performance. I share relationship advice through my website and what helps me assure my writings are error-free and well-written is Grammarly. Grammarly is one of my favorite technology hacks because not only does Grammarly help me check my writing's spelling and grammar but it also does help me improve my writing's clarity and consistency.
Thanks to April Maccario, Ask April!
---
#14- Automated emails and text messages
The best way to grow your business it to let others do your job. You're probably wondering what I mean by that. I'm not saying let someone do your job, but more like, let others do the free advertising for you. One of the best technology hacks I've come across so far is investing in automated emails and text messages that send out to my clients. I don't have to do a single thing, except set it up, and allow technology to do its thing. I have the option of getting feedback from customers and seeing their reviews of my service, which I then get to use as free advertisement for my business. If you haven't already, invest in a system that saves you time, while helping you grow your business.
Thanks to Tim Denman, ServGrow!
---
#15- Zoom or Google Meets
Technology has been a huge help with combating the inability to collaborate while working remotely. I have focused on building systems to enhance virtual collaboration through already existing tools available to us, such as Zoom, Skype, Google Meets, Slack, and Telegram. I think Zoom or Google Meets is my favorite remote work tool as it's so important to have video conferencing for internal communication purposes. It allows my team to visually see each other, react face to face. It keeps everybody together and feels like a team.
Thanks to Jonathan Bass, Whom Home!
---
#16- Slack
Within my business, we use different technology tools to improve communication and promote collaboration especially now while working remotely. Some of the tools are Slack, Telegram, email, Zoom chats, conference calls. Slack has been the most beneficial for staying productive because it ties together communication, software, and a handful of other moving pieces into one platform. It helps to create a communication flow between employees where they can share their work and pass information smoothly and efficiently.
Thanks to Brandon Monaghan, Miracle Brand!
---
#17- Telegram
The number one essential technology tool used within my company is Telegram. Telegram is used for internal daily messaging between team members and leaders. The tool allows us to create groups, name the groups, add or remove members as pleased, send attachments, add photos or videos, share location, and many other features. I find that my employees enjoy using Telegram as it is easy and quick to use; similar to a texting app. Additionally, for any other communication that requires verbal or physical presence, we use Zoom/Google Meets. Both tools are very simple in use and allow us to video conference as many people as required for the situation.
Thanks to Ashwin Sokke, WOW Skin Science!
---
#18- Microsoft To Do
One technology hack that helps me be productive is Microsoft To-Do (formerly Wonderlist). This is a simple to-do list, broken down by day, that syncs to my phone and computer. I make sure I have the three most important tasks I need to complete every day – planned two weeks out – on the app and work through the list every day. It is a simple and no-frills tool, but it is exactly what I need to stay focused.
Thanks to Ray Blakney, LiveLingua.com!
---
 What is one of your favorite technology hacks? Tell us in the comments below. Don't forget to join our #IamCEO Community.