Marketing
21 Entrepreneurs Explain How They Use Instagram for Business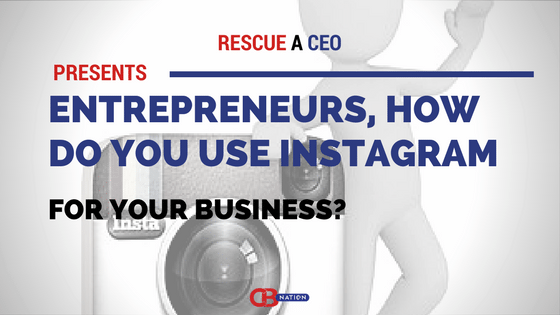 Social Media is here and it is not going anywhere. Many brands focus on specific social media sites because of the type of updates they can make or the activity level of their target market. Instagram is no different and the photograph heavy site (also short videos) is used by entrepreneurs and business owners to promote brands, communicate with customers and to tell their stories. Rescue a CEO asked some businesses how they used Instagram to help their business.
#1- Engaging with our customers
Engaging directly with our customers is what has made Topicals so successful. Instagram has been huge for our brand. Our base is a direct reflection of who we are as a company, so sharing photos sent to us and chatting with our customers is our favorite.
Thanks to Olamide Olowe, Topicals!
---
#2- Two ways
Unlike many other companies, our Instagram account isn't aimed at selling, but at raising brand awareness and presenting our company culture. Assist-o works remotely, meaning we don't have a physical office and employees don't necessarily meet in person on their first working day. That's why we use Instagram to show who we are and what it's like to work with us. Our goal is to show our clients and potential employees what Assist-o really is. We use graphics made by our designers and high-quality photos taken by our team members. We use Insta stories to promote job ads and talk about press coverage. Currently, we are working on highlights that will present our employees and projects they are working on.
Thanks to Alexander Sanchez de la Cerda, Assist-o!
---
#3-Show potential clients who I am
I use Instagram to show potential clients who I am and give them a glimpse behind the curtain of my life. Through my posts, I can show people how I've taken my life from being a corporate girl working 9-5 in an office to living the life of my dreams. It intrigues people and I'm then able to talk with people who have the same aspirations as I had before embarking on this journey!
Thanks to Danielle Hu, The Wanderlover!
---
#4- Inspire and motivate
Social media is the lifeblood of my organization's communication efforts, and Instagram plays a large part in that. Much of our online audience comes from Instagram, and for good reason. The platform allows us to share short-form videos of the work we're doing around the globe while giving us space to talk about why our mission is so important. Instagram also enables us to speak to our audience in ways we haven't been able to using other communication strategies, such as live streaming and video responses. Instagram gives us a platform to reach out to younger folks who are looking for inspiration and motivation to do good, no matter where they're from. We are growing our social media presence every day and are always looking for opportunities to improve our communication strategies.
Thanks to Chris Kindler, Alight (formerly American Refugee Committee)!
---
#5- Brand building
As a popular social media platform with an ever-increasing demographic range, taking advantage of the brand-building opportunities Instagram presents is a no-brainer. Instagram is a trendy place for a huge number of online shoppers to find out more about your brand, providing your business with a chance to showcase everything from your company culture to your product line. Instagram's algorithm prioritises content from accounts that users engage with the most, as well as any posts that they may have missed, instead of showing users the most recent content first. By doing this, Instagram has become a key platform for advocating posts from companies their users actually care about, which ultimately drives organic engagement and social traffic. I suggest using this to your advantage by keeping up-to-date with the latest trends and incorporating topical, relatable and viral content into your Instagram posts. Adopting this strategy as opposed to posting more frequently will help you to successfully connect with your target audience instead of spamming them with irrelevant content. By adopting this approach, we've seen our follower count increase by a massive 250% on Instagram.
Thanks to Cas Paton, OnBuy!
---
#6- Several ways
Instagram is filled with influencers of all types and follower counts, so it's a great place for entrepreneurs and business owners to collaborate with creators who have a targeted audience, allowing brands to reach new faces they might not be able to through their brand account. Instagram also offers a TikTok-like short-video feature called Reels, which gives you the same eye-catching, memorable functionality backed by larger, captive Instagram followings, which are harder to build from scratch on TikTok. For instance, our team recently pulled engagement metrics for 80 influencers and 10 brands using both Reels and TikTok. Our findings indicated that Reels offers higher impressions for brands, due to established presences and followings on the app that most brands don't yet have on TikTok. The average Reels impression rate for brands came to 12%, whereas the same pieces of content posted by the same brands on TikTok only yielded an impression rate of 5%.
Thanks to Justin Kline, Markerly!
---
#7- Reach out and collaborate
Instagram is a great tool to understand the consumers and cater towards them. By seeing who consumers are, who they follow, what they're interested in, it gives us the ability to structure our surveys in an appealing way to get the market research data we need, as well as get an idea on the clients this target audience would be interested in. This gives us the opportunity to reach out to potential clients, collaborate with them or offer rewards or perks for them in order to satisfy the consumers.
Thanks to Jerry Han, PrizeRebel!
---
#8- Educate
We use Instagram to educate our followers about the treatment options we offer and the benefits of each treatment. By posting images and videos of the procedures, our followers can better understand what the procedures will be like and become more comfortable with coming in for treatment. We also use it to connect with our followers and clients. We engage with people in the comments and feature our staff who work with us so that our followers can get to know them. We love sharing what we do at our medical spa and it's part of our branding as a small business to be connected to our customers.
Thanks to Jill Canes, NP., Face Forward Medical Aesthetics!
---
#9- Lead generation
I have used Instagram for business for offering information of value and generating leads. With the analytics and insights that Instagram for business provides, we have obtained a better understanding of audiences and the kind of information most useful to them. This enabled us to plan for more relevant content. Lead generation occurs when followers are directed to the company website where their emails can be captured through signing up for free information guides or a newsletter subscription.
Thanks to Stephan Baldwin, Assisted Living Center!
---
#10- Inform and inspire
My company MISGIF focuses on two strategies when it comes to using our Instagram for business. Our first strategy is to keep our audience informed about the details of our virtual photo booth and Arizona photo booth rental services. This makes it easier for us to serve them when they understand exactly what it is we offer. The second strategy is to inspire our audience by celebrating good news and sharing great ideas they can use. This ranges from celebrating when our small business is featured in the news to shouting out new partnerships with clients to sharing sustainable small business ideas or ways to give back to the community. Ultimately, our goal is to connect with our target audience on Instagram in meaningful, memorable, and mutually beneficial ways.
Thanks to Jessie Whitfield, MISGIF!
---
#11- Influencer Marketing
Influencers on Instagram have a huge impact on the audience that follows them. In today's social media-driven world, there are more influencers than Hollywood celebrities. Not everyone can afford to pay Hollywood stars, but everyone can surely afford other influencers. I connect with different influencers to market my business. Using influencers allows my business to be exposed to a huge audience and gain a following. Our work with them is shared on their stories, and they post about it too. I find this a quick way to gain followers on Instagram and grow business reach.
Thanks to Jeff Johnson, Simple Homebuyers!
---
#12- Boosting online presence to wider networks
Boost a post is a key feature in Instagram for business. You'll get more post views with this and establish a presence to a far-reaching network of possible clients or consumers. We can get our brand image even wider acceptance. The use of analytics is very convenient. It lets us know more about our demographics and get opportunities for our future projects.
Thanks to Carley, FriendlyTurtle.com!
---
#13- As social proof
I use Instagram for business as social proof through visual imagery of my personal luxury flying experiences, together with photos of luxury destinations so that my followers get to see that my flight hacks work. In Instagram, visual content is the most powerful tool and the images not only need to be visually stimulating, the content creator (that's me!) also has to look good in it. Aside from posting photos, I use Instagram stories for short videos that only last a day, while I use IG TV for longer videos as a visual tour of my travels. Traveling in style doesn't have to break your bank and the photos and videos that I share on IG prove that.
Thanks to Immanuel Debeer, Flight Hacks!
---
#14- Post quality content
We daily publish interactive and interesting posts that viewers love to spend time on. Daily posting helps to boost the account's reach and the posts are more likely to appear on the explore page. To optimize the posts, we use target hashtags that bring more quality viewers to the account. Plus, to engage with the followers in a fun way, we use the medium of stories. Features like Polls and Ask A Question make the stories more engaging. The goal is to post quality content that followers enjoy consuming. This way they become active followers and, thus, future clients. We also sometimes run Instagram advertisements- on both posts and stories, to bring more traffic to the business – especially on eCommerce profiles.
Thanks to Rahul Vij, WebSpero Solutions!
---
#15- Boost engagement and impressions
We look after our own social media platforms as well as our clients'. What we've found is that utilizing the likes of Stories, Reels, IGTV and anything video-related sees a substantial boost in engagement and impressions. Especially those with a small business, the Instagram algorithm currently ranks niche to small accounts above those with hundreds and thousands of followers. Thus curating content regularly through stories and moving images should be emphasised and taken into account.
Thanks to Umarah Hussain, Surge Marketing Solutions!
---
#16- Drive sales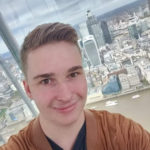 As an eCommerce website, driving revenue will always be the main goal for us. Any other KPI comes behind putting money into the business through sales. We use Instagram to drive sales by using micro-influencers in the home decorating space. We send them a free rug to place in their home, and have them take photos to show off to their audience whilst tagging us in the photo! For larger influencers, we also give them an exclusive discount code to promote to their followers as well which is another way we drive revenue. Not only is leveraging influencer marketing great for driving sales, but it's also great for wider brand awareness. Growing referral traffic to the site and making sure we are front of mind if any social media user needs a new rug for their home.
Thanks to Ryan Jones, Land of Rugs!
---
#17- Resharing user-generated content
We focus our Instagram content on resharing user-generated content from our platform so people can come to our Instagram page and get a first look at our community members! Our community loves to be involved with the brand and continue their conversations about all things beauty, it's a great way to share products and helpful routines for people of similar makeup or hair interests. Since we have an e-commerce part of our community, we feature giveaways and partnership deals on our Instagram in case people are not on our subscription list. We want to give everyone an opportunity to participate in Supergreat's community and discover something new.
Thanks to Savannah Scott, Supergreat!
---
#18- Post giveaways
The opportunity with Instagram is that since it has 4X higher engagement than any other platform, you get more bang for your buck with events and other campaigns. Our customers have a ton of success running giveaways on Instagram. The ROI is high since the cost is only what you give away (e.g. HydroFlask gets tons of engagement giving away $40 water bottles), and they are very easy to run regularly. Two tips for Instagram giveaways: 1) use a low-cost but popular prize like a popular product/service you offer and 2) use giveaway rules that give you a mix of engagement and growth such as: Like this post, follow me, leave a comment and tag 3 friends. The ROI on a well-executed Instagram giveaway is hard to beat.
Thanks to Gabriel Mays, POPSMASH!
---
#19- Shares the brand's story
Our Instagram shares the brand's story beyond the beverage because we know more and more people are paying attention to ingredient lists, and are placing value on a brand's mission for purchasing decisions. We've grown our Instagram following to promote our product by incorporating graphic design in our product campaigns, and featuring Mexican street culture in food and drink; which is the inspiration for our modern take on the traditional Tepache recipe.
Thanks to Danielle Calabrese, De La Calle!
---
#20- As a mini landing page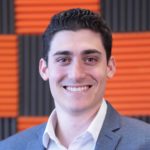 Instagram has been a great medium to showcase our creative work, demonstrate company culture, and even launch a new podcast, Marketing Mindshare. I utilize Instagram as a mini landing page where clients can learn more about our company, the clients we serve, and the results we drive. It allows the opportunity to showcase the creative side of a business, which is a big differentiator. Instagram also opens up an avenue for business development, providing the ability to connect with customers through direct messages!
Thanks to Dean DeCarlo, Mission Disrupt!
---
#21- As part of our digital marketing strategy
We've amassed over half a million followers on our iHeartRaves Instagram page and over 270K followers on our INTO THE AM Instagram page and we like to use influencers as part of our digital marketing strategy. Our target audience includes fashion-oriented people who attend music festivals and enjoy electronic dance music. We engage in influencer marketing in a variety of ways. We find popular accounts that meet our criteria for selection, and we start a conversation to gauge whether or not it's a good fit. Oftentimes, we will send one of our products to an influencer for free, in exchange for an honest review that is posted to their blog or social media followers. This leads to a ton of sales and new followers. For us, the most important element of an influencer package aside from cultural fit is the overall reach of their blog or social media accounts. We measure our return on investment based on the number of new followers we receive, the number of impressions we receive, how much referral traffic we get, and of course – how many sales come as a result of the campaign. The beauty of using social media and influencer marketing to generate sales is that they can be utilized in just about every industry, whether you're selling a physical product or a service.
Thanks to Brian Lim, INTO THE AM!
---
How do you use Instagram for business? Tell us in the comments below. Don't forget to join our #IamCEO Community.