Retailers who want to drive traffic to their site and increase sales should be focusing on their customers. Not in a vague way but with a 'what did you have for breakfast, what's your favorite color, why do you like aardvarks' level of detail.
Smart retailers are embracing their customers like never before because this strategy is key to unlocking more sales. It's almost like having a crystal ball into the future, understanding what your customer wants, when they want it, and when they will buy it. Spooky.
Product recommendations taken to the next level of personalization are about telling your customer you understand them. You know what they want and what they're interested in. All you desire is to make their life easier and remove the obstacles in their way to clear the path for an easy sale.
When planning a product recommendations strategy, the focus has to be on the customer.
Questions must be asked and answered – lots of them. These include:
What they've bought previously.
What they'll buy next.
When they'll buy it.
What motivates them to buy.
Whether marketing emails incentivize them to click.
Let's take a look at some of the types of product recommendation tactics you can use to boost your sales. We'll start with seven.
1. Product detail pages
While your customer is in buying mode and browsing your selection of products, this is the perfect time to up-sell to them. But how do you know what to up-sell? The Internet of Things (or IoT for quickness).
The IoT is a huge network of things and people, all of which are interconnected and share data. For our purposes, the IoT comes into play when using automated IoT devices like sensors and location beacons. Devices such as these transmit valuable data about customer behavior, which you can use to tailor your customers' experience.
Examples of recommendations on these product detail pages can include phrases such as:
"Have you seen this <insert product here>?"
"We think you might like this <insert product here> too"
"Recommended for you"
The products you recommend can be based on many variables. These can be the items currently in their cart, brands they've shown an interest in, or recently browsed products. If you're looking to increase average order value, this is the way to do it.
You'll notice in the example above that Amazon uses the wording Customers who viewed this item also viewed, indicating that other people like them have looked at those items to tap into their psyche.
Pro tip: Next stage cross-selling involves collaborative filtering, a method that makes predictions about your customers by using data from the known preferences of your customer base. These are analyzed to find similar buying patterns.
2. Smart search
The use of intelligent recommendations of what your customer might like based on their search queries is also highly effective.
Ensure product recommendations are above the fold to catch the eye and maintain customer focus at this critical time.
Pro tip: Incorporate common grammar and spelling mistakes to make sure you pick up any queries that may be misspelled.
3. The last chance saloon
This tactic catches your customer at the final checkout cart stage – the prime time for up-selling. A great tactic is to show the customer a product they love but with a discount or incentive thrown in. This is a great way to encourage impulse buying in the final moments of your interaction.
Pro tip: Offer free delivery on their purchase if they spend just $10 more. Done right, this method makes it easy to increase your average order value.
4. Email marketing
Successful communication doesn't end with a sale. Email marketing is wonderful for follow-up sales or sales where your customer may have forgotten to checkout or save the details for later. 94.2 percent of all businesses that have a strategy in place for smart product recommendations use email marketing.
The automation of relevant recommendations in timely emails using your branded template is how this works. Lead your customers by the hand back to your site, luring them with product recommendations based on prior shopping behavior.
Data on previous seasons' purchases works well to place your offerings within their seasonal interests.
Pro tip: Ensure emails are automated to send as soon as they bounce from your site. This is when consumers are most receptive.
5. Remarketing
Following on with the theme of communicating with customers, let us look at remarketing. On average, consumers tend to browse two or more online retailers before making a purchase decision. So how can you retain customer focus?
Present product banner ads at opportune moments to capitalize on customers' natural behavior patterns. This enhances their journey and is likely to lead to conversions.
Businesses that have implemented a personalized product recommendation strategy experience average revenue growth of 77.4 percent.
Pro tip: Time your remarketing efforts to coincide with special shopping days like Black Friday to really ramp up sales.
6. Referrals
Successful sales are great, but what's even greater is more sales. Happy customers are much more likely to refer your business to their friends, and this is another process that can be automated.
Wait until their reviews come in and then recommend products they might want to share with friends. These could be those that have impressed them or related products that might appeal to them as well as their contacts.
Consider adding an incentive to your recommendation, such as a product discount code for their connections to use.
Pro tip: Add a social media widget to your 'purchase complete' page to prompt customers to tell their friends all about their latest purchase.
7. Pop-ups
Pop-ups are no longer annoying ads, popping up to interrupt your browsing. Intelligent data has made them much more relevant, personal, and timely.
The idea of pop-up ads is to enhance your customers' journey. Infiltrate this by recommending products they're likely to be interested in.
The ideal placement for pop-ups is as a customer exits your site. Automate a relevant pop-up featuring undiscovered items according to their browsing history, and you'll find your sales soar.
Pro tip: An increase in average order value can be achieved by combining this with the previous free shipping tactics and up-selling promotions.
Smart product recommendations for the win
Product recommendations have the potential to transform customer behaviors and create an intuitive experience that ultimately leads to three wonderful things:
Isn't it time you implemented this strategy in your business?
Author Bio: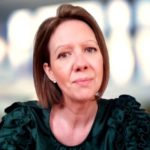 Joanne Burman – Head of Strategic Marketing, PureClarity. Jo is the Head of Strategic Marketing at PureClarity⁠— a fast-growing AI-based eCommerce personalization SaaS solution driving revenue and conversions through online personalised recommendations. She is an expert with over 20 years of experience in Marketing, Ecommerce, and Project Management. Jo dedicated her career to empower online retailers and propel their eCommerce growth. Here is her LinkedIn.