Advice
7 Proven Strategies to Promote Your Blog and Expand Your Audience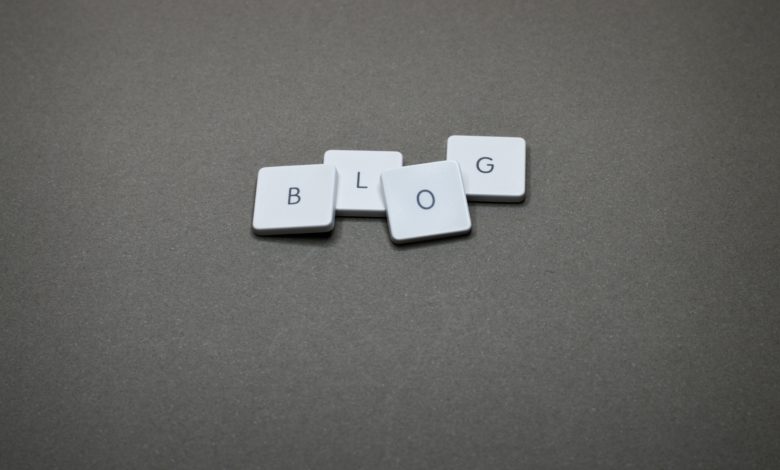 Blogging, as you almost certainly know, is one of the most popular forms of content online. It's used by businesses, writers, artists, and ordinary folks alike. Some pessimists say it's a lost art, but we think it's merely adapting.
Blogging definitely had its heyday a few years ago, but that doesn't mean it's obsolete. It's simply changing with the scenery, and perhaps that's what makes it such a robust and enduring form of content.
However, promoting one's blog is no easy feat in this cacophonous internet-scape we find ourselves in, particularly for freelancers and SME owners. So, how do you make yourself heard above the noise?
This article will give you seven ways to do just that.
1. Focus on Your Pre-Promotion
The extensive preparation that should be involved in blog writing is sometimes passed over in favor of post-promotion techniques (promoting a blog post after it's published). In fact, pre-promotion is potentially more important, and here's why.
Firstly, it gets your current and loyal readers excited for your new content. This is an often-underestimated tactic, with blog writers tending to focus on getting fresh readers on board rather than retaining existing ones. While onboarding new audience members is important, don't forget how powerful a strong, existing readership can be.
Pre-promotion isn't just about promoting your future posts. It's also about readying your site for publication, making sure it's in tip-top condition, and providing a great user experience. This includes:
Selecting a reliable web host.
Making sure your website is fast and responsive.
Ensuring your website is cyber-secure.
Making sure your blog is discoverable.
Ensuring none of your internal or external links are broken or redirected.
Making sure your analysis tools are set up so you can monitor your blog's progress.
2. Plan Your Content
There's a lot of research involved in blog writing. You have to thoroughly understand the topic you want to write about and find a new angle to approach it from that your readership will enjoy. You also need to cater it toward expanding your audience and piquing the interest of new readers.
Try to choose a niche – a gap in the market your blog can fill that hasn't been covered before. To do this, you'll need to get the lay of the land, and that's where things like process libraries and analytical tools come in handy. Think about the previous topics you've written about: which ones were most successful? What angle got the most engagement and reach?
Content planning is also about deciding on your brand voice. How do you want to portray your business? Are you going to write more formal posts or ones that are chatty and colloquial? Planning these things out before you get started is a good way to make sure you don't mix up your tone and confuse your audience.
3. Optimize Your Content
This is all about your on-page SEO and how you can optimize your page even before you hit "publish". There are a million 'how-to' guides out there, but here are a few ways for you to improve your on-page SEO.
Use Meta-Tags and Keywords
Try to include key terms in prominent places to ensure Google's algorithm picks them up. For example, making sure your title, subheadings, and first paragraph all contain keywords or phrases will help your page be seen by more people.
Creating a URL that contains your keywords is another great way to get your blog page higher up in the search results, as Google places more emphasis on this than on just using them in the content. Don't make it too long though – short URLs do better than longer ones.
Write a short description that piques your readers' interest too. This will also appear in the search results. This is less of an SEO point than it is a human interest point, but including keywords in this description will improve your search position nonetheless.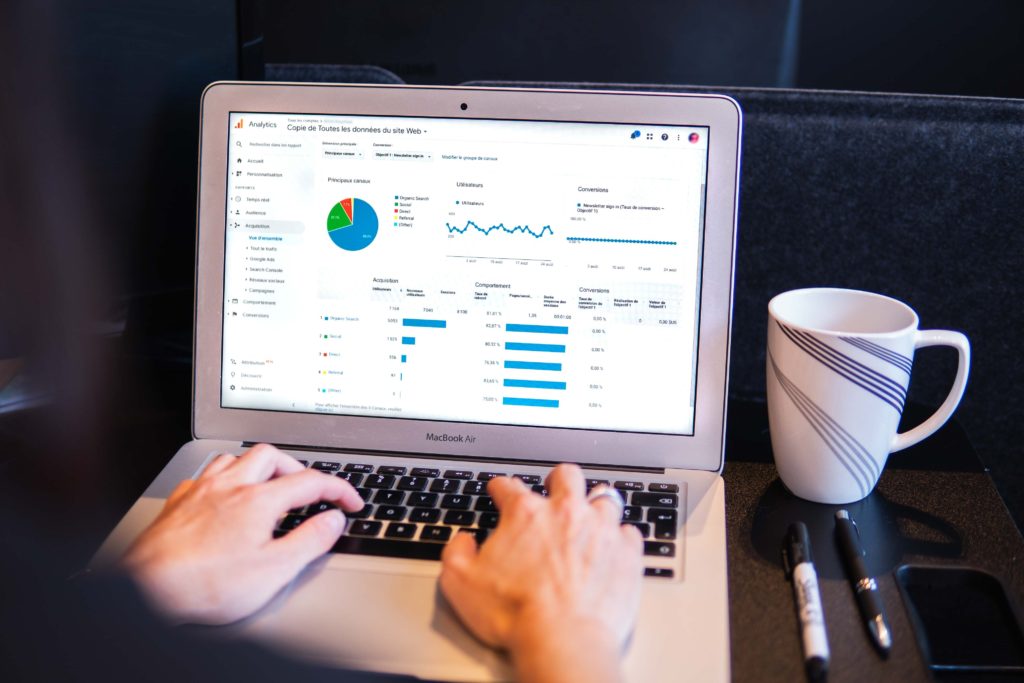 Optimize Your Images
There are three main ways to optimize images for a blog page: dimensions, file size, and alt text. Here's what you need to know.
Ensure images are suitably sized to fit your blog page. Not doing this can result in your theme and formatting being affected, which can affect the readability of your post.
Making sure your images are all properly compressed is important and will ensure your page loads and runs fast enough that your readers don't get frustrated.
Including image captions and alt text containing your keywords can be another factor in optimizing your page.
It's crucial that all images are properly sourced and credited, as not doing so can result in penalties that damage your search result position.
Little details like this can really make or break your blog, so don't ignore them!
Focus on Layout and Presentation
There are also plenty of things you can do to ensure your content is easily consumable. These include:
Encouraging social sharing by adding widgets and sharing buttons.
Optimizing content length for your audience.
Including lead magnets and sign-up links.
Breaking the post up with subheadings and highlighting key terms.
Making all fonts and text sizes accessible and easy to read.
4. Market Your Blog
Now you've published your post, how do you get as many people to read it as possible?
Use Email Marketing
Using this method, people who've signed up to your mailing list will be notified when your post goes live, but this has its limitations. The majority of those emailed will have read your content before, so how do you promote to a new audience rather than your existing one?
Try Social Media Advertising
This is a great way to reach people that might not otherwise have come across your content. There are several types of advertising, and they all have their upsides. Social media pop-up ads are handy if you'd like to target a younger audience, whereas a performance marketer is useful for those with a limited budget who only want to pay for measurable results.
You can automate these processes if your page has more followers or you're attempting to reach a bigger group of people.
There are also other processes that can be automated to free up your time and give you the chance to focus more heavily on promoting your blog and expanding your audience. For example, implementing a sales automation system can help with some of the heavy lifting that comes with running a successful business.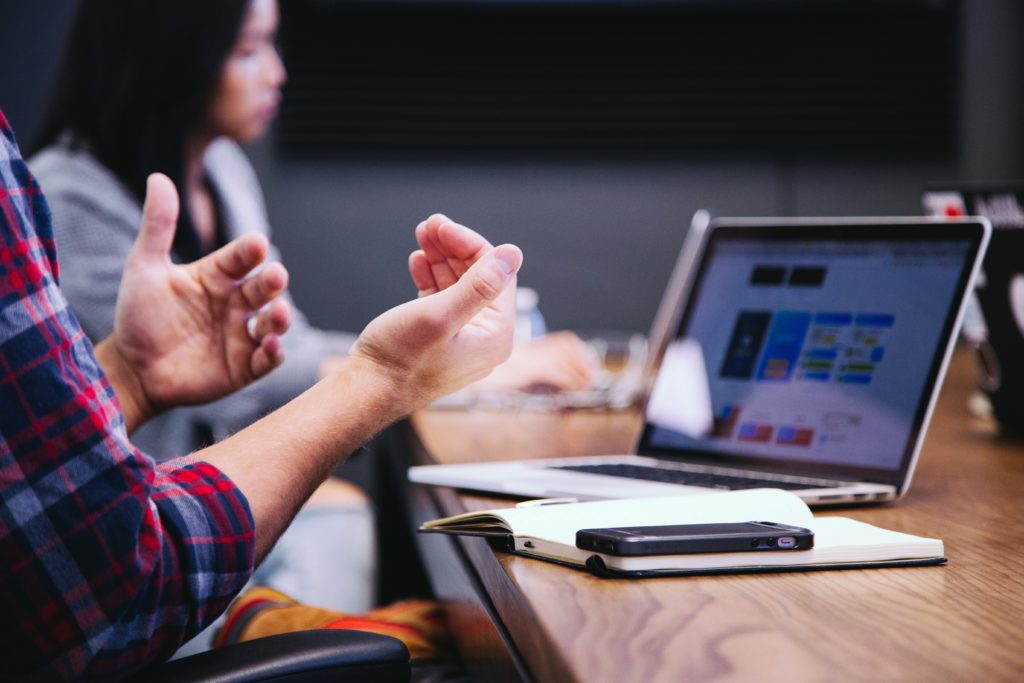 5. Leverage Your Content
If you only keep your content in one place, you're missing out on lots of potential audiences. Here's how you can get your content in front of more people.
Try Affiliate Programs
Becoming an affiliate for another brand can expand your reach a lot, but what is an affiliate program and how does it work?
In short, affiliate programs are all about collaboration. You become associated with another brand – ideally, one that correlates to your field and business values – and work with them on a long-term basis.
The best affiliate programs pay good commission rates and give your blog excellent reach.
Use Content Syndication
This is the practice of pushing your blog post out to third parties who then publish it on their sites. This is a great technique to invite like-minded people to view your content, as you can choose which third parties you'd like to promote your posts.
Try Content Repurposing
This is exactly what it sounds like: reformatting your content to reach different groups of readers. For example, converting your blog post into a podcast, infographic, or informational video.
6. Take Advantage of Analytics
It's imperative that you evaluate digital customer experience when promoting your blog. There are two main ways to achieve this.
Use Web Analytics
This is the best way to get cold hard facts about your page. Web analytics provide statistics on:
Organic searches. People who visit your page from search engines.
Direct visitors. Those who come from typing your URL directly into the search bar.
Social visitors. People who visit your site from social media.
People who come to your site after clicking a link elsewhere.
Paid searches. People who visit from a paid search advertisement.
Visitors who come from clicking a link in an email marketing campaign.
This can help to identify the areas that need an extra push.
Try Social Media Monitoring
This is a more qualitative way to see what kind of response your work is getting, as opposed to web analytics, which provide quantitative feedback. Pay attention to your social channels and see what people are saying about your blog.
Remember, whether it's positive or negative doesn't necessarily matter (after all, all publicity is good publicity), but if you're getting majority critical comments, you might want to look into why this is and how you can improve.
7. Communicate With Your Audience
And so we arrive at our last piece of advice: communicate with your audience. There are so many guides out there on how to make quality blog content, but at the end of the day, it's all about conveying your passion for a topic and celebrating it with like-minded people.
It's important to include a personal element in your blog. If people sense your content is mass-produced or bot-written, they'll click off and won't come back. Respond to comments, start discussions, and, above all, respect your readership.
In this age of technology, people often forget to be human – it's important that you don't.
Conclusion
Ultimately, writing a blog post should be as pleasurable and stress-free as possible. These tips are meant to make the experience easier rather than more complicated, so take everything with a pinch of salt and find out what works for you.
If all goes well, you'll be able to write quality content that reaches exactly who you want it to, and you'll enjoy a steady growth in readership without experiencing the burnout that so often accompanies success.
It's easy to get caught up in the numbers, but at the end of the day, you should find it fun. If you don't, it's not worth doing.
Author Bio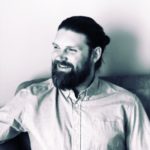 Sam O'Brien is the Chief Marketing Officer for Affise—a Global SaaS Partner Marketing Solution and industry leader for AI affiliate marketing. He is a growth marketing expert with a product management and design background. Sam has a passion for innovation, growth, and marketing technology. Here is his LinkedIn.