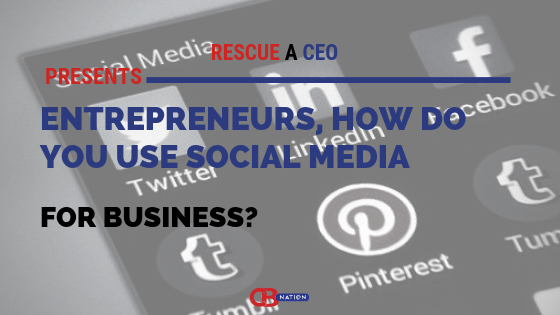 We live in the age of social media everything. New platforms appear overnight and take the world by storm. Business owners, no matter their field, are kept on their toes when it comes to keeping up with modern consumers. Snapchat, Twitter, Facebook, YouTube, and a host of other apps are where businesses need to be if they are trying to compete with a tech-savvy consumer base. We asked entrepreneurs and business owners about how they use social media for business and their replies are listed below. These tips might even help you find the right footing on social media for your business.
#1-  To connect with potential and current customers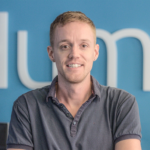 We use social media to connect with potential and current customers, promote our brand, & build brand awareness. We share helpful tips or articles related to our industry and answer questions from customers. Additionally, we use social media to run promotional campaigns or contests and track how well they are performing using analytics tools. If you're not sure where to start, consider creating a profile on popular social media sites such as Facebook, Twitter, LinkedIn, and Instagram.
Thanks to Ryan Fyfe, Insightful, Inc!
---
#2- Incorporating user-generated content (UGC)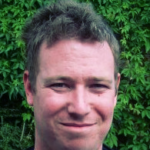 Incorporating user-generated content (UGC)—content produced by fans and customers—into your social media marketing strategy is a great way to build a community. Encourage your customers to create content by asking them to tag you in photos or use a branded hashtag. Photos and videos of customers using your products and services make great social media content because they show your potential customers that real people like what you have to offer.
Thanks to Marcus Clarke, Searchant.co!
---
#3- To attract and nurture prospects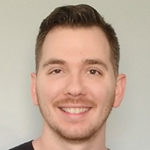 As a LinkedIn marketing agency, we use LinkedIn to attract and nurture prospects through the entire funnel. We look at it in 3 phases: Awareness, consideration, and conversion. At the awareness stage, we are focused on building brand awareness and
engagement with LinkedIn follower ads, image ads, carousels, and videos. The real magic happens when they enter the conversion stage with LinkedIn lead form ads to capture prospects' information without them having to manually enter it or leave LinkedIn, which dramatically improves conversion rates.
Thanks to Chris Mitchell, Intelus Agency!
---
#4- For professional and sectoral social media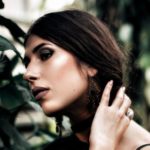 Frankly speaking, due to the specificity of the lead generation process within my company, I have never had a critical need to use specific social media for any commercial purpose, therefore the main focus of the SMM strategy of my company
was on professional and sectoral social media for developers and designers. Also,
we were mainly engaged in work presentations and the formation of a company
image.
Thanks to Pauline Volovik, PV Digital Lab!
---
#5- To showcase lifestyle and fashion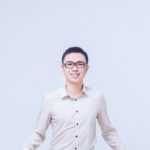 Since we are in the retail and wholesale fashion industry, social media has become a pivotal platform for the growth of our brand. The majority of our social media accounts are used to showcase lifestyle and fashion. Basically, instead of doing the conversion over our social media accounts, we publish interesting content to people for them to get to know the brand even further. So, brand awareness is the major driver of us being in social media.
Thanks to Luke Lee, Palaleather!
---
#6- To keep a close eye on our direct competitors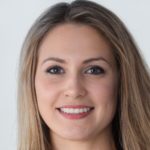 We use social media as a means to keep a close eye on our direct competitors, as we are able to monitor and draw inspiration from their performances, see what type of content they are using, how they are interacting with their followers, what offers they are making, and more. We are then able to make any necessary adjustments to our service offerings and rates, as well as develop better marketing and customer service strategies, all for the sake of optimizing our customer experience to increase engagement and conversions.
Thanks to Mila Garcia, iPaydayLoans!
---
#7- Social interaction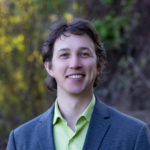 Personally, we use social media as a branding tool, and for us, it is a way of social interaction. We talk about what kind of company we are in, what we do, and our life through this channel. To understand what kind of content our audience is interested in, we regularly analyze the results of our social media campaigns. Today, trying to manage several different platforms manually or working without understanding your campaign's statistics and actual performance is a waste of time.
Thanks to Dmitrii Kustov, RegexSEO!
---
#8- To reach out to influencers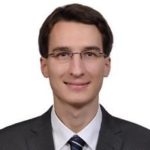 Social media can make or break you but it's an essential part of growing any market share for businesses today. At Ling, we use social media to our advantage by reaching out to influencers in our field. We make agreements with them, affiliate or otherwise, to promote our language learning apps. With their help, we're about to reach hundreds of thousands of potential customers in a very economical way. From there, we use the power of word of mouth. This strategy has been working quite well for us and we now have over 500,000 monthly users on Ling.
Thanks to Simon Bacher, Simya Solutions!
---
#9- To engage with your target audience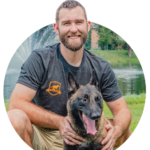 It is important to be active on social media in order to stay relevant and engaged with your target audience. I use the power of social media to capture my target audience's attention. I am posting content, following people and companies, promoting my brand, and searching for influencers. It can also help me to build a relationship with my customers and gain more trust. It helps my business to interact with my customers, engage them, and build my brand.
Thanks to Aaron Rice, Stayyy!
---
#10- To spread awareness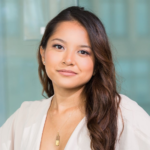 We empathize with the "Green Initiatives" that many great startups and companies adopt. We aim to do the same. Hence, we leverage our social media to spread awareness, apart from pitching potential companies, selling our offerings, and providing excellent customer service. We believe a small initiative one day can take the form of a revolution. Social presence is the best weapon a business has at its disposal to create opportunities and bring about a change in society, so we ensure we make full use of it.
Thanks to Radhika Gupta, 365Solutions!
---
#11- Quickly addressing the problems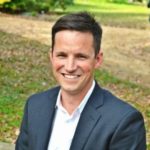 On social media, I generally get mostly lovely responses. You should keep a close eye on tags and mentions of your business on social media to spot problems early. If you see a problem, communicate with the person by publicly apologizing if required and offering to resolve the issue via direct messaging. People who view the post will know you responded, but they won't have to see all of the details of the problem.
Thanks to Corey Tyner, Buy Yo Dirt!
---
#12- To develop at launch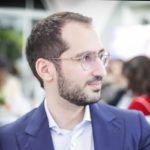 My startup operates in the field of mental health, which is an inherently emotional topic. Therefore, we knew in advance that social media would be an organic acquisition channel to develop at launch, even before our product was released. So we started posting on Instagram about the needs of people struggling with their mental health, putting ourselves in their shoes, and we managed to reach just under 15k followers in a few months. The most important thing is to be consistent and to be as close as possible to the needs of your audience.
Thanks to Mohamed Hasnaoui, Mosaik!
---
#13- As a research tool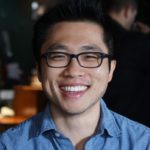 Social media is great for marketing but if you're a business owner you need to be paying attention to what's going on. The world moves ever faster and the conversation surrounding your vertical can shift overnight. Don't get bogged down in the arguments and the hot takes just spend some time each week to take in a general overview of what's going on. For me, social media as a weekly newspaper is something to read through and get all the updates.
Thanks to Yang Zhang, Plasmic!
---
#14- To create a brand identity and personality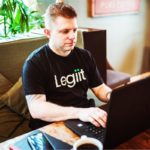 Social media is being utilized to create a brand identity and personality. We believe that audiences are more inclined to engage with a fun brand that incorporates easy-going and current content with their own creative outlook. We are currently using social media to separate ourselves from our competitors through a clearer brand image and to build a stronger and more youthful audience. We are doing this through the use of memes and micro-influencers.
Thanks to Chris Walker, Legiit!
---
#15- For business advertising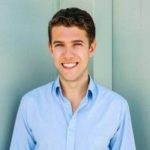 The best way you can use social media for your business is for advertising. Instagram, Facebook, Twitter, You tube, etc. offers so many features which you can use for marketing your services. You can make a proper poster with images and post with descriptions. Without spending too much money or expertise, you will get much more engagement. Instagram reels are a very effective way to display your ads. The best part is you can choose your platform accordingly and can focus on the target audience.
Thanks to Peter King, Authority Builders!
---
#16- To inspire others to adopt a faith-based living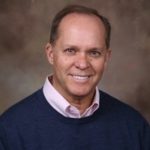 Although I use social media to bolster my personal brand and inspire others to adopt a faith-based living, it doesn't affect the companies I have built, make me richer, or anything like that. I am a CEO, child of God, father, mentor, and multidimensional professional. Using social media to spread the reach of my messages and music is my effort to be true to myself in support of my career goals and standing. If I do make money from my music, it goes back into my faith and community.
Thanks to Tom Mohr, TomMohr!
---
#17- As a way of educating our followers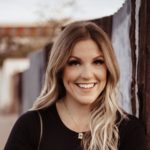 We use social media as a way of educating our followers about how to save on taxes.
We take seemingly confusing and complicated topics and can make them into fun, educational videos such as Reels on Instagram or videos on TikTok. These quick little teachable bites turn scrollers into followers. We use Facebook as a way to tell a story to motivate or empower and Facebook groups to build a community. Once someone follows our daily stories it builds the know, like, and trust factor so that when we offer our tax prep, tax strategy, or deduction courses, they are ready to buy!
Thanks to Barbara Schreihans, Your Tax Coach!
---
#18- To inspire creativity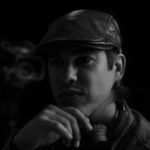 We are a company that looks to bridge the gap between high-quality branding and design with non-profits pushing their agenda forward. These organizations have a purpose and we want to help their message get the attention of their audience. We use social to inspire creativity, fulfilling dreams, and provide insight into what branding is. This is a discipline not just for the upper crust but for anyone who is passionate about connecting. That is truly what branding is connecting.
Thanks to Anderson Seal, Seal Media!
---
#19- To generate leads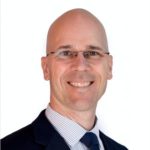 We use social media, specifically Facebook, for advertising and lead generation. Facebook is a great way to advertise and generate leads because they offer a way to target potential customers based on age, interest, and demographics. Facebook also allows us to create a custom audience of people who have visited our website and interacted with our brand in some other way. By targeting this audience with information they are looking for, we encourage them to take further action, such as requesting a quote or calling our agents.
Thanks to Randy VanderVaate, Funeral Funds of America!
---
#20- To share news and spark discussion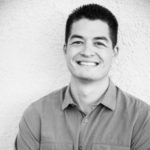 I like to use social media to share news and spark discussion with my audience, and I always do my best to communicate with all those who reply. I usually start by sharing some interesting news and takes about common topics to spark discussion. I then try to engage with them as much as possible and redirect them to my website when an opportunity arises. For my business, social media is a way to build trust and reputation in the field, and it's also an opportunity to grow my website and stay in touch with the audience.
Thanks to Harry Campbell, The Rideshare Guy!
---
#21- To funnel followers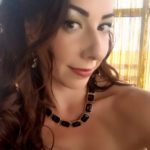 Social media is our business. We manage streamers & influencers and use social media in conjunction with streaming apps to funnel followers into one another. It's much easier to stand out, and gain followers on the small to medium-sized streaming apps that our talent performs on. Then that audience finds the performer on the huge social media platforms, and in time, they gain traction on the big platforms as well. Anyone streaming and creating content should consider using the multiple smaller sites in addition to the obvious choices to maximize their exposure.
Thanks to Sammy Shayne, CouchFame!
---
#22- To post content and blog posts

I use social media to post content and blog posts to keep my customers and followers informed about what my company has in the works, as well as offering resources to help those on their own digital marketing journey. It is tough to find good resources and information about SEO and I like to share as much as I can with those who are interested in learning about it. I also use social media to share articles I have been featured in, as this helps with my own optimization, and is a good way to build brand awareness.
Thanks to Sean Chaudhary, AlchemyLeads!
---
#23- Building and maintaining relationships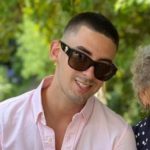 Choosing the right platform for your business is essential to getting the most out of social media. Different social channels have different strengths, so it is important to choose the ones that best align with your business goals and audience. One of the most important aspects of social media is building and maintaining relationships with your target audience. This can be done by replying to comments, sharing relevant content, and creating conversations around topics that interest your audience.
Thanks to Angel Martins, Finsbury Media!
---
#24- To attract customers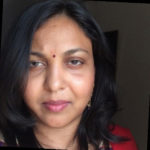 Social media marketing can help you establish a better reach to-Attract customers,
get customer feedback, build customer loyalty, increase your market reach, including international markets, and assist in market research and reducing marketing costs.
To generate more leads for your product, running contests on social media to attract attention is a subtle way to promote your brand or product without actually advertising it. Providing proof to build trust in your product is another popular and effective technique
Thanks to Anupama Singh, VitSupp!
---
#25- To provide organic content to our target audience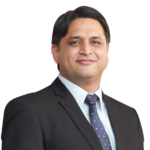 We use social media posts to provide organic content to our target audience. Each of our posts has CTAs or calls to action, which helps us generate leads. We have been regularly posting case studies of how we help our clients grow. Then we take client testimonies to build the authenticity of our brand. These techniques have garnered our reputation among popular business magazines, which we again post on our social media handles. So, everything contributes to each other when you have a good social media strategy.
Thanks to Avinash Chandra, BrandLoom!
---
#26- For brand awareness campaigns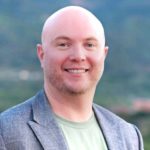 We use social media primarily for brand awareness campaigns, and we like to promote our products and keep our customers in the loop about NuLeaf & CBD products. We like to post high-quality images of our products, ask interesting questions, and keep the content coming regularly. Our main goal with social media is to increase brand awareness and divert traffic to our website store.
Thanks to Ian Kelly, NuleafNaturals!
---
#27- Choosing a platform to increase visibility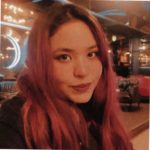 To grow any business on social media, the first step is to find which platform your target audience is the most active at. You can choose from LinkedIn, Instagram, Facebook, Twitter, Discord, Reddit, Quora, YouTube, Pinterest, or even Emails. You need to create your social media accounts on those platforms so that you are visible to the segment that might be interested in your business. it is always better to create a content calendar so that you stay consistent and can plan the content that will go up on social media well in advance.
Thanks to Mahima Bhandari, StartupWind!
---
#28- To share skills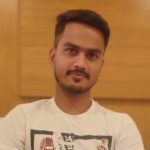 Writing comes naturally to me, and I have been searching for ways how I could share my skills with people around me, especially underprivileged ones who lack the resources to enroll in expensive classes. Recently, I got a chance to collaborate with a local NGO to teach disadvantaged kids how to write simple yet effective sentences and draft emails. I'm looking to associate with more NGOs to help children become effective communicators.
Thanks to Sammy Belose, Sammy Belose!
---
#29-  To find businesses we can help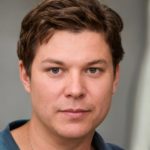 We use social media to find businesses and businessmen whom we can help. We basically use social media as a tool to broaden our customer reach as we recognize that many people are always using their social media accounts. The pandemic has also even increased this likelihood, hence, we use it to find people and businesses that need our help. We use social media to introduce our company too, for them to get to know us and see how we can help them navigate the business world.
Thanks to Sharon Dylan, Management Help!
---
#30- To encourage others to adopt a mindstyle lifestyle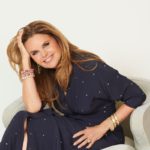 We use our social media to encourage others to adopt a mindstyle lifestyle. My son Patrick and I have seen a family member slowly lose his mind to Alzheimer's. And through MOSH, we hope to inspire and empower every generation to be proactive about caring for their minds. We use our social media channels to create an ongoing conversation about brain health through food, education, research, and the tools to develop that mindstyle lifestyle. But we also strive to make learning fun by posting visual brain teasers on our Instagram feed.
Thanks to Maria Shriver, MOSH!
---
How do you use social media for your business? Tell us in the comments below. Don't forget to join our #IamCEO Community.